As Comstock's magazine celebrates 30 years of publishing, we asked some members of our Editorial Advisory Board to share perspectives on their industries. Here's a sampling:
BANKING
Steve Fleming
President/CEO, River City Bank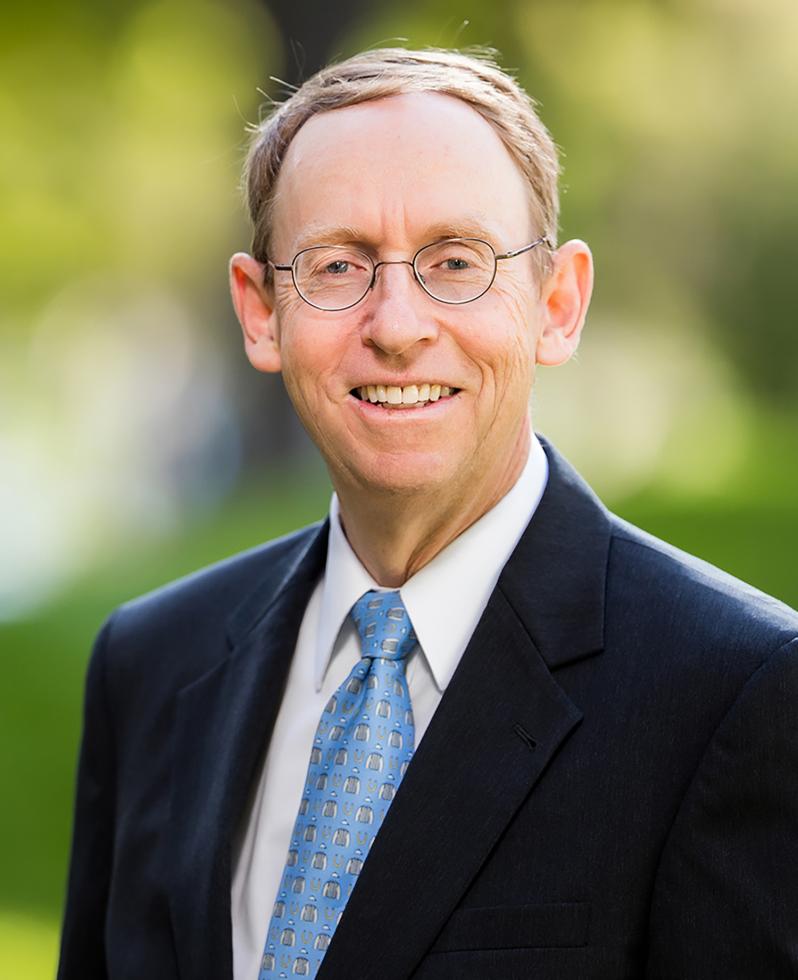 What is most challenging about your industry?
Regulatory compliance. Unless you work in a highly regulated industry, you just can't fully appreciate the massive regulatory burden imposed on the banking industry and its implications for the employee and customer experience. For those of us who have been working in the industry for a long time, we are suffering from the "boiled frog" syndrome. For newcomers, the regulatory requirements are a shock to the system.

Cyber fraud. The bad guys are after money and data, and banks have a ton of both. The cyber-fraud industry is growing fast and continually innovating. As such, it is incumbent on all of the players in the financial services industry to invest in technology, training and quality staff to repel the thieves.

Low interest-rate environment. Interest rates in the U.S. have been at historical lows for the past 10 years. This is generally good for folks who borrow money, but not for savers. For most banks, the low-rate environment results in compressed profit margins.
Compare your industry to 30 years ago.
There has been tremendous consolidation in the banking industry over the past 30 years. In 1989, there were almost 13,000 banks; today there are only about 5,000. Today we have national banks with a presence in most states, but in 1989 interstate banking was only allowed on a very limited basis. It wasn't until the passage of the Riegle-Neal Interstate Banking Act in 1994 that interstate banking was allowed on a national basis. Bank of America and Wells Fargo Bank only operated in California until the mid-1980s.
Of course, technology has had a tremendous impact on the delivery of financial services over the past 30 years. Prior to the implementation of ATM networks throughout the country and the use of direct deposits for payroll and Social Security payments in the 1980s, everybody had to go into a bank branch on a regular basis just to deposit checks and get cash. It wasn't unusual to have customers of a branch lined up out to the sidewalk in order to see a teller at the end of each month. Online banking and remote deposit of checks using a smartphone have further made banking easier for consumers and eroded foot traffic in bank branches.
Where do you see your industry in the next 30 years?
There will undoubtedly be more consolidation over the next 30 years. In the United Kingdom, Canada and Australia, there are only about 50 banks. I don't see the U.S. getting to that point in the next 30 years, but it wouldn't shock me if we only have 250-500 banks in the U.S. in 2049.
—
CONSTRUCTION
Tim Murphy
CEO, Sacramento Regional Builders Exchange
What is most challenging about your industry?
At present, it is the lack of skilled labor. For every five journeymen who are retiring, there is only one apprentice entering into the trades. This is a driver of increased costs in construction across the board.
Compare your industry to 30 years ago.
Construction companies are embracing new technologies in a way that is changing the industry. Construction is one of the last holdover industries to embrace technology to work smarter and cost-effectively.
Where do you see your industry in the next 30 years?
More women working in construction, as it offers better pay parity with men (97 percent in construction compared to 81 percent in other jobs nationally).

Virtual reality and 3-D printing technologies will be widely employed, making the trades high-tech careers.

Widespread use of advanced renewable construction materials.
—
HEALTH CARE
Carol Burger
President, Burger Rehabilitation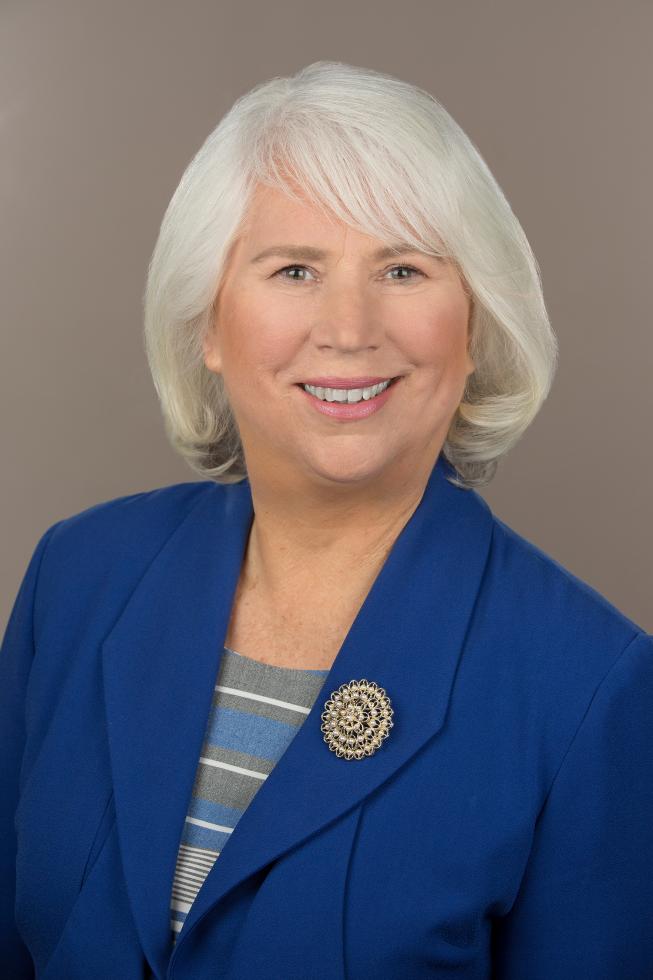 What is most challenging about your industry?
Probably the speed of change in process and the complexity of transitioning from a resource-based system of reimbursement to a "value" based system. Defining our terms when we talk about health care, aligning our incentives and simplifying systems and process as we create a better delivery system is the challenge of the day.
Compare your industry to 30 years ago.
There has always been change but today the changes are faster and much more complex.
Where do you see your industry in the next 30 years?
It's difficult to say. Some great things will happen. New inventions, medications and treatments will emerge. Hopefully, once this transition is complete, we will see healthier populations and greater control over our own health in the future.
—
EDUCATION
Brian King
Chancellor, Los Rios Community College District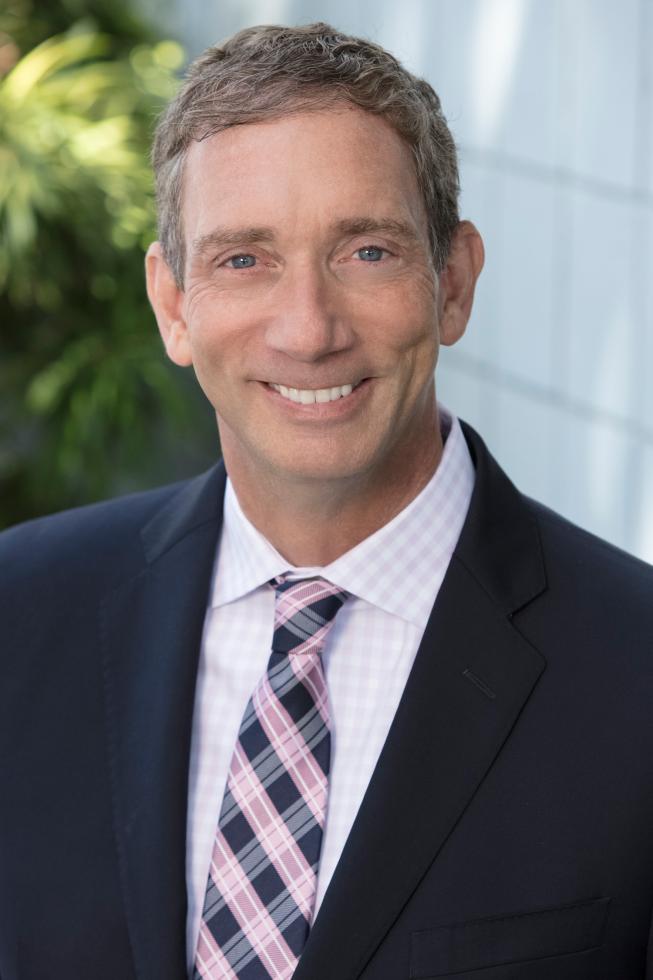 What is most challenging about your industry?
The biggest challenge is also the greatest opportunity. Higher education is in a period of dramatic, rapid change, which is challenging for an industry that is very traditional and has usually made changes incrementally and largely by consensus. With a rapidly evolving economy and clear expectations from employers, legislators and policy makers, we now are learning how to be nimble and responsive in a shorter time frame. Fortunately, the faculty and staff at Los Rios have a great tradition of working together collaboratively.
Compare your industry to 30 years ago.
The biggest difference between American River College, Cosumnes River College, Folsom Lake College and Sacramento City College in 1979 and today is the diversity of our students. The Los Rios community colleges embody the wonderful diversity of the region. Two of our colleges have achieved status as Hispanic Serving Institutions, and the student population at all of our colleges reflects the diverse population of the region. Another wonderful change is the use of technology both in and out of the classroom. Students in 1979 would have had a hard time imagining being able to go to a website and enroll and pay using a computer. And more than 15 percent of Los Rios students are now enrolled in fully online classes that allow them to participate from home or from anywhere they have internet access.
Where do you see your industry in the next 30 years?
The next 30 years for higher education will be a time of significant disruption. With more and more students seeking online-course offerings and certificate and degree programs, the growth of online education will continue. Los Rios will expand its role as the primary public provider of online higher education in the region and beyond. In addition, as the world of work changes, community colleges will continue to lead the way in evolving to help students be prepared for jobs that will exist that we may not even be able to imagine today. Education will be more important than ever, but the way Los Rios serves its students will look very different in many ways.
—
ENVIRONMENTAL ENGINEERING
Jim Hartley
Principal Technologist, Jacobs Engineering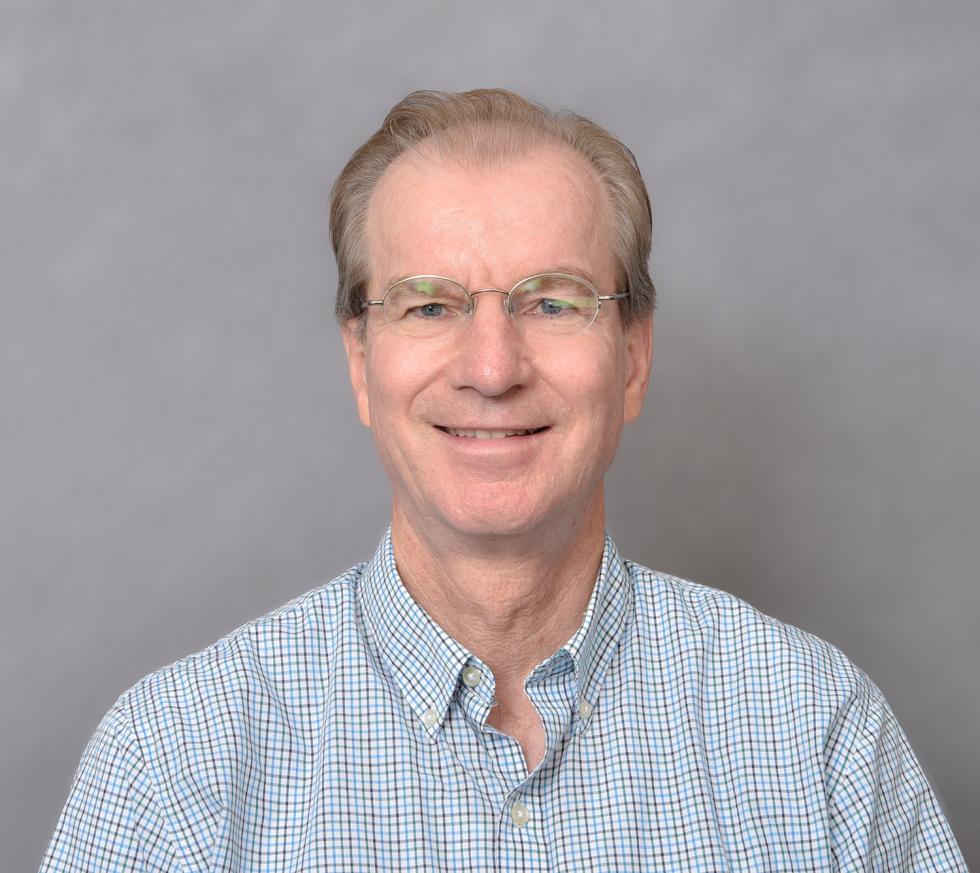 What is most challenging about your industry?
The most challenging aspect in this field is the degree of consolidation that has taken place among major competitors and vendors over the last 20 years. There are benefits, but there are challenges in keeping up with long-held connections, when their location or contact information changes; in larger, amalgamated organizations, the workplace culture is far more production oriented, less entrepreneurial.
Compare your industry to 30 years ago.
The biggest change is the empowerment of the individuals with personal computers and their processing power, and the networks and global reach for data and collaboration that these offer. Most fortunate but simultaneously unfortunate is the increased independence VPN and smartphones have provided. We are given enormous flexibility and personal independence, but the office environment is far less interactive and far less of a community than it was before.
Where do you see your industry in the next 30 years?
The large organization will continue its drive to virtual operations, with more emphasis on technological connectivity and less emphasis on office space and real estate. We will increasingly transition to three- and four-dimensional representations of our projects. There will be advances in remote data collection and operation of engineered systems. But I am reminded by what my first mentor told me as a junior engineer, at a 7 a.m. meeting: "The engineer who reaches their findings without having visited the site is a dangerous engineer."
—
FINANCE
Sanjay Varshney
SVP, Wells Fargo Private Bank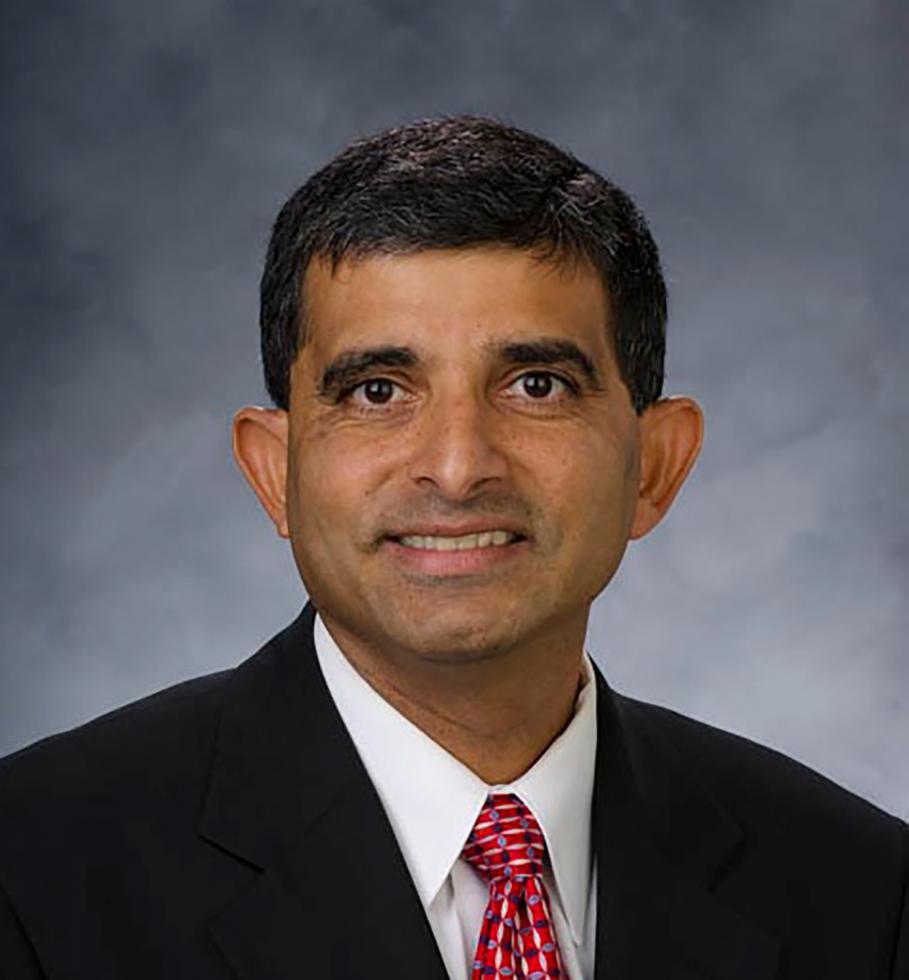 What is most challenging about your industry?
The financial industry is a complex web of information, products, innovation, technology, economic systems, data and analytics, financial research, behavioral finance, human emotions, capital markets, entrepreneurial spirit and several other forces. Even the most educated and professionally successful people often don't understand the complexities and nuances, resulting in plenty of errors that prevent them from succeeding financially. Perhaps the most challenging problem in the industry is one that we call the "lemon's problem:" If one cannot separate the good from the bad with the information available, in the long run the bad drives out the good, leaving only lemons and a lemon's price. Separating good wealth managers from bad, or good investment strategies from bad, or good financial advisers from bad, or a good publicly traded or private company from bad requires more skill, homework and effort. Trust and confidence are critical to the industry but also the most elusive.
Compare your industry to 30 years ago.
Today's financial markets look radically different from where they were before. For starters, the industry and the capital markets have grown tremendously in size. More than 65 percent of households are invested directly or indirectly in the capital markets, compared to less than 30 percent 30 years ago. The U.S. stock market is approximately $45 trillion in size today, nine times larger than in 1990. The U.S. household net worth today exceeds $100 trillion. In 1990, the U.S. economy was only $5 trillion — today it is $22 trillion. In 1990 Japan was the second-largest economy in the world at $4 trillion; it is still at $4 trillion today and now the third largest.
In 1990, there was no World Wide Web. One got their information the following day by reading newspapers, such as the Wall Street Journal. Personal computers were not powerful and most analytical work was done on mainframe computers using Fortran or similar languages. Information was difficult to acquire, was often poor in quality and had a huge cost associated with its acquisition. As a result, those who had good or inside information won at the expense of those who did not. Today, computers are more powerful than the mainframes, most people have instantaneous information at their fingertips online that flows to almost everyone simultaneously and most often at no cost. As a result the playing field has been leveled and the financial industry has evolved from a winner's game to a loser's game. What that means is that previously the winner was better skilled (better informed) and won based on those superior skills. Now, given that all players are almost evenly skilled, the winner is the one who makes fewer errors.
Where do you see your industry in the next 30 years?
The financial technology revolution that will level the playing field across countries and the world has just begun. I see a major benefit to the information age, because participation in capital markets is a driver of wealth creation. I expect more countries and people to become wealthier and be able to afford a better living standard as they get educated and awakened to the benefits of investing in capital markets that are increasingly becoming more efficient, transparent and institutionalized. Free market capitalism (in spite of its shortcomings) is being increasingly emulated across the globe.