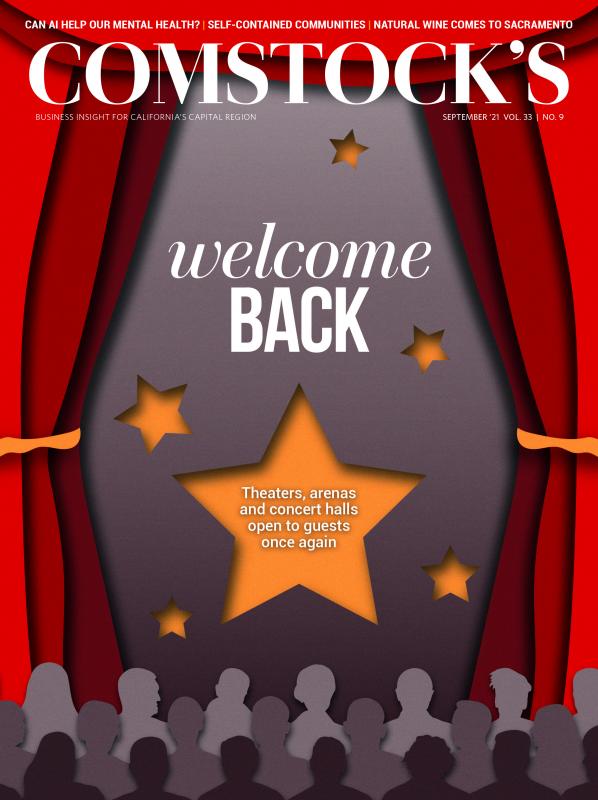 This story is part of our September 2021 issue. To subscribe, click here.
Even amid the COVID-19 pandemic and uncertain economic times, Rancho Cordova Community Development Director Elizabeth Sparkman has witnessed a boom in her city. "Our builders just can't build fast enough," Sparkman says.
It's not just business or office space that's being constructed. The city is building around 600 new homes a year, twice the historic rate, and has multiple major projects in the works that reflect a new normal: No longer can cities like Rancho Cordova be one-dimensional. "I can't just have a place that has tons of businesses and no housing," says Mayor Garrett Gatewood. "We have to have a place that's equally yoked across our entire city. We're looking for the full experience."
Rancho Cordova incorporated in 2003 when it had about 60,000 residents and is now at 75,000. "It's not a lot of growth, it's crazy growth," Gatewood says, adding that his city is among the fastest-growing in the Capital Region.
The city has long been what its Economic Development Manager Amanda Norton terms "a strong employment powerhouse," with between 65,000 and 75,000 jobs located there at any given time. But there's been a shift toward adding a lot more homes as well. Rancho Cordova's Rio Del Oro project at the former Aerojet Rocketdyne site is one of the largest development projects in the Capital Region.
"I can't just have a place that has tons of businesses and no housing. We have to have a place that's equally yoked across our entire city. We're looking for the full experience."

GARRETT GATEWOOD, Mayor, Rancho Cordova
It is a mix of residential, commercial and industrial development on 3,828 acres and is expected to add more than 12,000 homes, a business park, nine new schools, parks and trails. Rancho Cordova city leaders are also in early stages of developing another mixed-use project for an area covering 1,695 acres through the Westborough Specific Plan and could go public with more definitive efforts in early 2022.
Rancho Cordova is just the latest small city to focus on local development and features to attract and keep residents. "Everyone wants to be able to have all the amenities near the home," Gatewood says.
These amenities include 6 miles of the American River, 26 miles of bike trails, tap rooms, and a collection of breweries and distilleries. Some of the amenities are transportation-related as well, with the city working on a long-planned highway to connect Elk Grove and Folsom and also having spent $42 million on streetscape improvements for Folsom Boulevard.
Some cities like Rancho Cordova might have historically been focused on employment, while others around the region, such as Roseville, Folsom and Elk Grove, once had the opposite problem, primarily focused on housing. Each could reasonably have been called a bedroom community at some point in its past: a residential area where people mostly sleep and commute to larger urban areas by day to work and on weekends to recreate.
No longer, though. Around the region, cities such as Roseville, Folsom, Rancho Cordova and Elk Grove have grown, through deliberate planning and development, to become more self-contained — places where people barely even have to leave city limits for housing, work, shopping and entertainment.
Roseville: From Railroad Roots to a City in Its 'Own Right'
Some people measure municipal growth by census data or land that gets annexed into cities. Bill Hill tracks it by tattoo volume. Hill has operated his business, Wild Bill's Tattoo, for 46 years in downtown Roseville. When he arrived, the city had about 20,000 residents. Now, it's more than 141,500 residents, with Wild Bill's tattooing more than 4,000 people in 2020, even with the COVID-19 pandemic and its associated shutdowns. "We stayed really busy, and it is because Roseville's getting bigger," Hill says. "I have to look at it that way."
For decades, between its incorporation in 1909 and somewhere between 1980 and 1990, Roseville was a small enclave. Developer Nick Alexander began working in the city 31 years ago and knew a much different Roseville. "There was one nice restaurant here, and it was an Asian place on South Harding (Boulevard)," he says.
"I don't know that Roseville's been a bedroom community for the last 30 years. We've been a city in our own right, I would say, in that time frame."

Mike Isom, Director, Roseville Development Services
Things changed deliberately when Roseville began pursuing a large-scale development process in the 1980s through the use of specific plans. "The one thing that the City of Roseville has done is … through the specific planning process, they cover all the bases: They make sure that there's an adequate jobs-housing balance, meaning people that work here also have the opportunity to live here," says Alexander, who played a role in the development of the Northeast Roseville Specific Plan and North Central Roseville Specific Plan, among other projects. He's also been active in West Roseville developing Baseline Marketplace, which is still in progress.
Since 1990, Roseville's population has more than tripled, and the city's become something else in the process. "I've never liked the term 'bedroom community,'" Roseville Development Services Director Mike Isom says. "I don't know that Roseville's been a bedroom community for the last 30 years. We've been a city in our own right, I would say, in that time frame."
Housing has increased almost exponentially in Roseville and continues in West Roseville where broadscale residential development has been occurring. The city says it accommodates more than 90,000 jobs, with a robust business sector having emerged.
Efforts to develop new tourist attractions have been afoot in recent years too, with the city helping Roseville's hoteliers leverage $36 million in bond funds to build a youth sports complex, the $34 million Roebbelen Center on county fairground land, referred to as @the Grounds, north of downtown. The hotelier group, led by Placer Valley Tourism, also did a major renovation of existing facilities at the site, which has been home to the Placer County Fair for more than 80 years.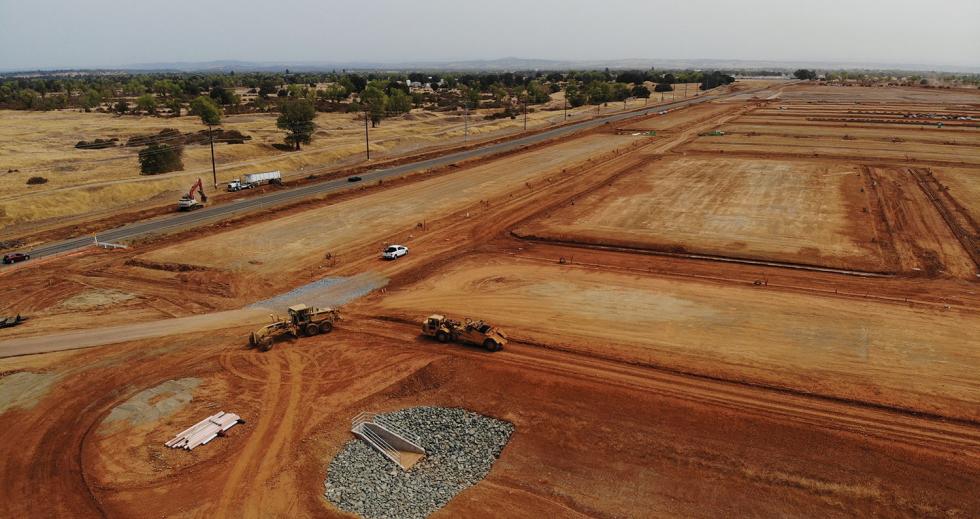 Folsom: Colorful Past, Bright Future
Local government staffers and others have made a concerted effort to develop more self-contained communities in places like Folsom. This has happened in part because residents expressed desire for this during long-term planning when Folsom updated its general plan in August 2018.
"You hear a lot of general plan visions and guiding principles about maintaining a small-town feel while growing into a vibrant community," says Folsom Community Development Director Pam Johns. "It's really balancing those things."
Folsom is celebrating its 75th year since incorporation and, like Roseville and Rancho Cordova, has long boasted a strong employment base, attracting companies like Intel and VSP Global. "We've got some major employers here in town," Folsom Mayor Mike Kozlowski says. "So while certainly there are people who commute to other parts of the region to work, Folsom is a city unto itself and I think has thought of itself that way for its existence."
Ask someone not from California about Folsom, and they might start singing Johnny Cash's "Folsom Prison Blues." Or they might be aware of the two concerts Cash gave at old Folsom Prison in 1968, which later became the basis for a live album and was featured in the 2005 film, "Walk the Line." In fact, Cash draws tourists to Folsom more than any other celebrity.
"While certainly there are people who commute to other parts of the region to work, Folsom is a city unto itself and I think has thought of itself that way for its existence."

Mike Kozlowski, Mayor, Folsom
All of this is not lost on city leaders, who have created the Johnny Cash Trail for visitors to literally walk along. Construction is also underway at Folsom Ranch, a major development happening south of Highway 50, which is projected to bring 11,800 new housing units, according to Johns, and boost the city's population, which is currently 82,000.
Meanwhile, Kozlowski has an idea about what might be a hit among the 7,000 kids from Folsom currently playing youth soccer. "I would like there to be a women's professional soccer team," Kozlowski says. This would also attract more tourists to the area and be another reason why residents can stay close to home for entertainment.
Big dreams are a necessity in places like Folsom and any California city with the state's landmark 1978 initiative, Proposition 13, limiting property taxes. It's arguably helped fuel development and ambitious projects in cities like Folsom, with Johns saying, "It's hard to be a bedroom community in California if you don't have a significant property tax base."
Elk Grove: Being Itself
Much of Elk Grove was built out before it was incorporated in 2000, with Sacramento County developing residential subdivisions in the 1980s and '90s, says Elk Grove City Manager Jason Behrmann. After Elk Grove gained cityhood, local leaders "started really early on addressing" the issues of independence and self-sufficiency, Behrmann says. The city now has roughly 178,000 residents and had more than 54,000 local jobs as of 2019.
In a city like Elk Grove, one will not get certain things that could be on a postcard for the capital city: not the charm and history of Midtown Sacramento's Victorians nor professional sports teams like the Sacramento Kings. That's OK with Behrmann, though. "You can't try to be those other places," Behrmann says. "You're not. You have to be yourself."
"You can't try to be those other places. You're not. You have to be yourself."

Jason Behrmann, City Manager, Elk Grove
Even if Elk Grove, Roseville, Folsom or Rancho Cordova can't be Sacramento, the Bay Area or Lake Tahoe, each city has offered amenities in recent years to keep more residents — and dollars — local. Elk Grove has an auto mall that rivals any car lot in Sacramento city limits, as do Roseville and Folsom. Similar to Roseville's Westfield Galleria or Folsom's Palladio, Elk Grove attempted a large retail attraction as well, though plans were scuttled by the 2007-09 recession. The Wilton Rancheria Tribe is now planning the $500 million Sky River Casino resort and casino project on the site of what's been dubbed Elk Grove's "ghost mall."
Elk Grove is also working to build a mixed-use urban core called Project Elevate on 20 acres of city-owned land. It's a higher-density, multistory development that would be located along Elk Grove Boulevard "with some really cool retail opportunities," Behrmann says. It represents a unique effort for the city. The most analogous project, he says, is the Ice Blocks on the R Street Corridor in Sacramento.
Where Things Go From Here
Roseville, Folsom, Rancho Cordova and Elk Grove all appear poised for further growth. Large swaths of land in western and northern Roseville and unincorporated parts of Placer County could push the city, in time, to somewhere between 200,000 and 300,000 residents.
How much each city grows depends in part on what residents and local groups tolerate. Environmental concerns recently led to a planned teaching hospital in Elk Grove for California Northstate University relocating to the former Sleep Train Arena site in Natomas. Folsom Ranch has stirred controversy over its impacts on open space.
Wild Bill's Tattoo has hung on in downtown Roseville in recent years. For people like Hill, there's a price for progress and for Roseville growing into a city that can better support his business. But the price has also seemingly been worth paying. Back when Hill opened his business, he was the only thing on his street open after 7 or 9 p.m., the street starkly quiet. It's safe to say that in Roseville and other formerly dormant cities around the region, those days are long past.
–
Stay up to date on business in the Capital Region: Subscribe to the Comstock's newsletter today.