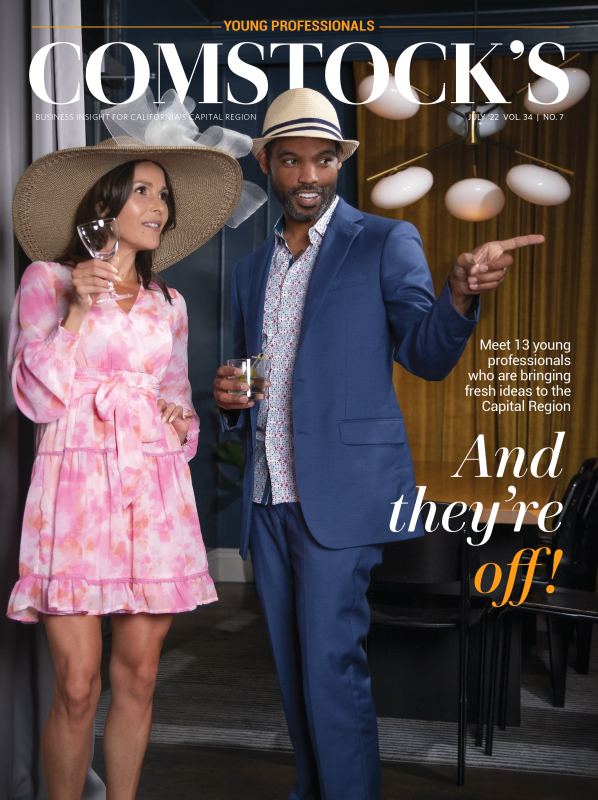 This story is part of our July 2022 Young Professionals print issue. To subscribe, click here.
There would be no mariachi music and absolutely no sombreros. When one of her clients (who shall remain anonymous) pitched these marketing ideas to appeal to Hispanic customers, Lilly Cortés Wyatt shut them down immediately.
"This was just five years ago," says Wyatt, chief engagement officer of SociosPR, a multicultural communications firm based in Sacramento. "Inclusive marketing isn't just a quick fix. It's not always about 'getting it right,' but making an effort and engaging in the conversation."
Being of Mexican heritage, Wyatt rejects stereotypes and notions of one-size-fits-all branding. Culture, she says, is a vibrant tapestry, and her work entails weaving various backgrounds into the fabric of the brands. She does this by hiring culturally intelligent teams for community outreach, part of a five-step process to connect businesses with multicultural audiences.
"But so many companies are not doing it the right way," she says. "They're saying, 'We've got to check the box.' It's not really about checking the box. Inclusivity isn't just about race, gender or orientation; it's about different worldviews and backgrounds coming together to tell relevant, authentic stories. It's just one way for brands to break through the noise and create a genuine connection with their consumers."
In today's evolving economy, the demand for different worldviews is at an all-time high, thanks to the youngest generations. Millennials and Gen Z have made it clear that businesses have to be about more than products and profits. A 2015 Cone Communications report found 88 percent of consumers globally are more likely to be loyal to companies that support social and environmental issues. Throughout the 2010s, CNBC notes, millennials led the charge in environmental, social and governance investing (known as ESG) and contributed $51.1 billion to sustainable funds in 2020.
In ESG, environment represents how a company's operations (such as energy use and pollution) impact the planet; social represents a business's commitment to inclusion and how it treats its workforce, partners and the community; governance represents how a company operates on the highest levels, including accounting.
You can see the impact of the ESG wave everywhere, from electric vehicle ads to multicultural commercials to HenHouse Brewing Company in Sonoma County, which launched a collaboration among 23 breweries to create a beer to urge its customers to take political action regarding the Green New Deal legislation. "A Mobilizing India Pale Ale Brewed to Combat Climate Change," reads the tagline on the beer can. Participating breweries also include Sudwerk Brewing Co. in Davis and Flatland Brewing Company in Elk Grove. Businesses can't afford to ignore this new reality if they hope to stay relevant. But in the Capital Region — with its hodgepodge of cultures, age groups and political interests — advertisers have to be strategic and intentional in their efforts to reach customers.
"Because the world has become so much more politically divided — and this is such a tragic truth," says Doug Elmets, president of Sacramento-based Elmets Communications, which represents Native American tribes throughout the country, "advertisers need to be particularly sensitive to their audience."
Driving the trends
Even Yelp, the popular platform that publishes crowd-sourced reviews about businesses, has had to adapt to socially-minded demands. The company notes that searches for "plant based" increased about 56 percent every year from 2018 to 2021. Similarly, searches for "EV charging" jumped 41 percent in that same span. In May, Yelp updated its search options to make it easier for consumers to find more sustainable businesses. On the platform, users can now select more amenities, including "EV charging station available," "plastic-free packaging," "provides reusable tableware," "bring your own container allowed" and "compostable containers available."
If you were born before 1980, these amenities might feel completely foreign. Baby boomers and Generation X consumers came of age when individual aspiration was the focus of advertising, according to Paul McClure, principal and advertising director at RSE, formerly known as Runyon Saltzman.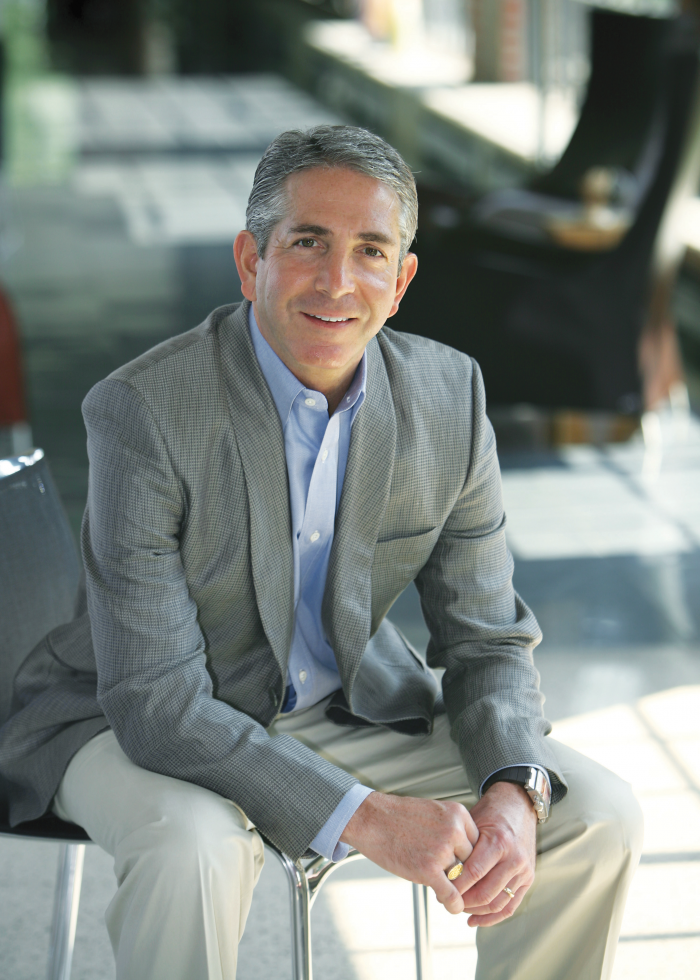 McClure has been in the business for more than 35 years. He remembers when brands wanted audiences to feel empowered by their products as status symbols — specifically, in the automotive, fashion and technology industries. Decades ago, good mileage and reduced emissions weren't nearly as important as creating a perception of how the car conveyed the image of the driver.
"If I drive a BMW, people are going to think of me a certain way: I'm successful and cool," McClure says, but during this past year's Super Bowl, he notes how many car commercials focused on electric vehicles and references to climate change, which would appeal more to millennials and Generation Z. "Rather than the brand imparting ideas on them, they want to drive the trend. This is a generation that's driving change by representing social equity and environmental concerns."
But the real test is behind the curtain. Companies need to authentically show their commitment, McClure says, which means addressing how they source and manufacture materials and life after the product. In other words, savvy advertising won't help a business if its core values aren't consistent on every level. McClure counsels clients who don't have initiatives and policies in place to be aware of over promises or unsubstantiated claims in advertising.
"Millennials and Gen Z, they'll call bullshit on something faster than anybody," McClure says. "If a company is doing it in a chest-beating inauthentic way, they'll see right through that."
But these days, most businesses know better. Outreach into different communities has expanded in ways that weren't happening even 10 years ago. Aligning with communities is possible through community organizations, partnerships, social media and micro influencers.
For the last two years, RSE has been working on the California COVID-19 public education campaign. The campaigns have reached all 58 counties with 27 languages. Figuring out who to talk to is, more or less, the easy part. The biggest challenge is figuring out how to break through the noise, given audiences are exposed to so much misinformation, McClure says. One of the best ways to combat this, he adds, is to go into the communities for a more hands-on, engaged approach, working with trusted community voices.
"Advertising cannot always be a 'here we are, come and get it.' Today, delivery with authenticity aimed toward building trust in a message or brand is critical. Advertising has a different voice than with previous generations and so much involves creating engagement and a dialogue of shared values."

Paul McClure, Principal and advertising director, RSE
"Advertising cannot always be a 'here we are, come and get it,''' McClure says. "Today, delivery with authenticity aimed toward building trust in a message or brand is critical. Advertising has a different voice than with previous generations and so much involves creating engagement and a dialogue of shared values."
A tale of two Sacramentos
Advertisers create engagement by first asking businesses one crucial question: Who is your audience? But in the Capital Region, the answer isn't always black-and-white because, according to Elmets, there are two Sacramentos: the City of Sacramento, which skews liberal, and the less liberal Sacramento County, which includes suburban Fair Oaks, Folsom and Elk Grove. (Not to mention Placer County, which is one of the most conservative counties in California.)
"As an advertiser, you've got to appeal to a lot of different audiences: conservatives, liberals, baby boomers, younger audiences," Elmets says. "But at the end of the day, you're going after those people who have discretionary income and a higher propensity to buy or use your service."
With Sacramento being a capital city, the primary industry is government. Because advertising plays a big role in who votes, Elmets says, most ads revolve around various campaigns, such as state offices, city councils, recalls, upcoming elections and statewide initiatives. Millennials and Gen Zers skew left of center with more awareness and sensitivity to cultural and racial perspectives. Advertising tailored to them will reflect the diverse population. Case in point: Insurance and health care companies will usually have multicultural ads because they want to reach younger generations who are leaving their parents' insurance policies.
Does that same type of multicultural advertising appeal to baby boomers? Not necessarily, Elmets says. Not because they don't identify, but it is not as critical. Still, he adds, advertisers understand that, for the most part, older generations are the ones with the money.
"I believe ad dollars are disproportionately spent not on millennials and Gen Z," Elmets says, "but on baby boomers because they have more discretionary income, are more likely to spend that money, and ultimately buy a product, service or go to a location."
The power of data
Of all the industries, casinos may have the best hand when it comes to targeting discretionary income. There are a defined number of people who go to casinos, whether to gamble, dine or enjoy the entertainment. Casinos have a unique ability to understand exactly who their customer is. Customers need a player's card to get all the benefits of the casino experience. With this card, the casino collects all kinds of information: what they liked at the casino, where they ate, how they gambled, if they stayed at the hotel.
"With that information, they're able to tailor advertising specifically for that individual," says Elmets, who handles public relations, media relations and community affairs for several casinos in California, including coordinating with the ad firm that does advertising for Thunder Valley.
Casinos know how their customers consume information and send messages to their email inboxes and doorsteps, he says, targeting those individuals who have a higher propensity to gamble, money to spend and time on their hands. In addition to casinos, he says, credit card companies and the gaming sector have big amounts of data on their customers.
"They cull all of this information, which is generally given to them by the consumer," Elmets says. "And through intricate marketing strategies, they're able to determine exactly what appeals to their audience and how they consume their information and what is the most likely type of information that will be a positive call to action."
But data means nothing without due diligence. This is why Wyatt emphasizes inclusive marketing as the key to building trust, cultivating brand loyalty, driving purchase intent and curating meaningful connections. Twenty years ago, Wyatt was graduating college and the marketing landscape looked nothing like this. She was the only person of Hispanic descent who spoke Spanish at KRON 4 in San Francisco. But in the last few years, having diversity and inclusion at the forefront of brand campaigns went from a "nice thing to do" to a "must do," she says. Still, understanding the nuances of diversity takes time and research.
"It is the responsibility of brands and marketing agencies to stay away from stereotyping. We need to have a deep understanding of cultural insights and values and create messaging that aligns with that authenticity."

Lilly Cortés Wyatt, chief engagement officer, SociosPR
One of Wyatt's clients has business in California, Texas and Florida. In Florida, there are more people from Cuba and Puerto Rico compared to Texas, which has more Mexican Americans. Meanwhile, California is a huge melting pot with the largest Mexican American population in the U.S. SociosPR used focus groups to determine what these respective audiences wanted to hear in the ads.
"It is the responsibility of brands and marketing agencies to stay away from stereotyping," Wyatt says. "We need to have a deep understanding of cultural insights and values and create messaging that aligns with that authenticity."
–
Stay up to date on business in the Capital Region: Subscribe to the Comstock's newsletter today.