Economically, 2011 may go down as a year with a split personality. Sacramento is looking at a much different year than most of the country. Small businesses face a more divergent climate than large companies. Even among small businesses, many have more confidence in their own prospects than in the economy as a whole.
That last trend could shed some light on which players are most likely to help lead the region into a recovery … eventually.
Let's start with the gap between the Capital Region and the country as a whole.
The local recession most likely ended in mid-2010, a full year after the rest of the country. Even so, the Sacramento economy won't look any better this year, according to a report by investment officer Brian Leu of the California Public Employees' Retirement System, and Yang Sun, assistant professor in the College of Business Administration at Sacramento State.
Unemployment will stay between 11.5 percent and 13 percent, and the underemployment rate around 20 percent, they say.
The underemployment rate accounts for workers who have had to take part-time work or shorter hours, or who have simply given up the search for a job altogether. In fact, there were about 3 percent fewer people working or looking for work at the end of 2010 than there had been 18 months earlier. That decline was worse in Sacramento than at the state or national level, according to Leu and Sun.
Construction has been hit the worst with 54 percent of jobs gone, followed by manufacturing at 32 percent and the financial sector at 26 percent. "Structural inefficiencies" in the Sacramento labor market will keep the unemployment rate high at least the next three to five years, experts say.
From the pre-recession peak, the region has lost 110,000 jobs. To put that in perspective, the last time the Sacramento region added 110,000 jobs it took about 6.5 years and was driven largely by the real estate boom. Sacramento housing prices still haven't hit bottom and likely won't until next year.
"Given the structural nature of the job loss, we would not be surprised if Sacramento does not see peak employment levels again for another seven to 10 years, despite an improving economy," Leu and Sun say.
The structural problems they referred to include big hits to government budgets.
"Every 1 percent reduction in the governmental work force translates roughly into a 0.25 percent rise in the local unemployment rate," Leu and Sun say. "So, even a subtle reduction in government spending can mean a major impact to the local economy."
Gov. Jerry Brown isn't being subtle at all about his plans. In January he unveiled a 2011-2012 budget calling for $12.5 billion in cuts, including up to 10 percent for some state workers.
The economy does not treat all types of businesses equally. As the economy wobbles back onto its feet, very small and very large companies are looking down two different paths.
The Fortune 500-size companies can take advantage of a few factors beyond the grasp of the smallest companies, says Brian Pretti, senior vice president and head of investment management for Mechanics Bank in Richmond.
One is foreign stimulus. If another country prints money or tells its central bank to make loans, a Procter & Gamble or a Caterpillar can participate in that economy, Pretti says. Small businesses don't have access.
"The second part is that, because the Federal Reserve has lowered interest rates so much, the large companies have been able to refinance and sell new debt," he says. He points to IBM issuing three-year notes at 1 percent last summer and Coca Cola announcing in November that it would do the same at 0.75 percent.
Large companies can more easily pass along any regulatory or tax burden, he says.
Small and medium-size businesses are aware that they've got a tough path ahead. The College of Business Administration at Sacramento State has created a Small Business Confidence Index to measure the optimism of regional small and mid-sized companies. Officially they are defined as those with fewer than 500 employees, but as a practical matter the majority in the Sacramento region have 20 or fewer.
Asked how they saw the overall economic outlook of the region for the next six months, about half the small businesses were neutral, 35 percent were negative and the remainder were positive.
They had an even bleaker view of access to credit in the region: Nearly half were negative, one-third were neutral and less than 18 percent had a positive outlook.
But then the survey asked these same businesses to evaluate their own business prospects over the same stretch. Suddenly the numbers took a brighter cast: Nearly half thought they'd do better, while only 13 percent were negative and the rest neutral. The service sector was especially bullish.
"It could be that they are simply in denial," says Sanjay Varshney, dean of the business school. He compared it to a real estate agent always insisting there's never been a better time to buy a house — no matter what the economy is doing.
But the optimism also could mean that, individually, many local small businesses have been preparing for the recovery and are ready to pounce on it.
"Economic activity can't keep shrinking forever. All it takes is a little more economic activity to result in the economy changing," Varshney says. "So while the consumer largely might still be pressured, the small businesses might be positioned to take advantage of any increase in spending, which will further enable them to make investments and spend on their own."
Last month, Comstock's talked to a handful of such businesses in the Capital Region about their approach to budgeting for 2011. One of the common threads among them was a willingness to spend money on new technology, new hires and retraining of existing employees — without borrowing.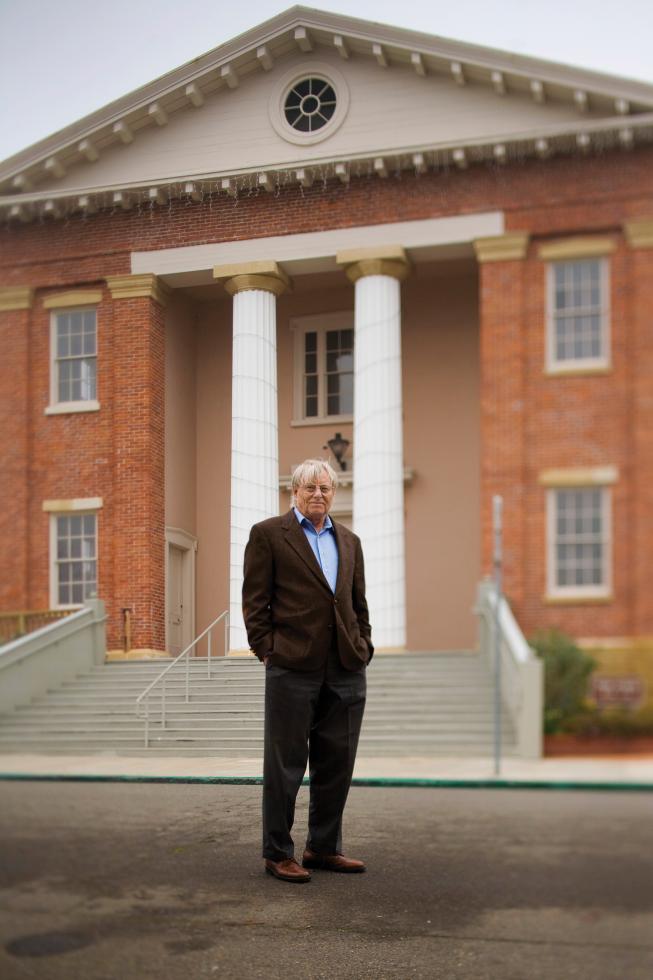 "Many people believe that in the issue about access to capital, middle-size businesses may, for the first time in history, have an advantage over the big ones," says Robert Fountain, a regional economics consultant in Benicia. While small businesses may not be able to tap into the credit markets like IBM and Coke can, they don't necessarily need to. The companies in last month's article largely obtained expansion money from ongoing operations.
One company, Roseville insurance brokerage Warren G. Bender Co., was even dipping into reserves to fund growth. CEO Steve Bender acknowledged that the move carried some risk, but Fountain saw logic in it.
"If reserves aren't for this rainy day, what are they for?" Fountain says.
In explaining his approach to 2011, Bender had quoted data from the UCLA Anderson Forecast. That too, caught Fountain's eye.\
"It does show that we have entered a phase where external volatility is going to be with us forever. It does matter what is happening in China and Germany," Fountain says. "Just reading your local newspaper or industry newsletter won't do it anymore."
Gearing up ahead of time is also key to cashing in on a recovery, Fountain says.
"Whatever kind of recession you look at in history, the recovery was faster than the decline," he says. Those who are not ready to meet pent-up demand are likely to be left behind, stuck with offering out-of-date services and old products.
"The hunker-down method will kill you on the upside," Fountain says. He cites management of Beutler Corp. as "acting like industry leaders," using the slack time to retrain construction-oriented workers for new product lines such as solar panels and home energy audits.
"Often this kind of really deep downturn turns out to be when people get creative and start new businesses that feed into the growth that comes later," says Cynthia Kroll, senior regional economist with the Fisher Center for Real Estate and Urban Economics at UC Berkeley. "It often comes from people who don't have too much to do in a downturn and finally have time to work on these new ideas."
Another common thread from last month's story was the attempt by businesses to reach beyond the Capital Region when possible, tapping into stronger economic regions for customers. Southern California was a popular target, but some also looked out of state, even as far as the Midwest.
"It's becoming more and more true," Kroll says. "Of course, that's true not only in terms of their market area, but in terms of the competition they face. In construction and related fields in the Bay Area, we have certainly seen Sacramento firms try to expand into this area. And, in turn, I am sure there are Bay Area firms that look to Sacramento when Sacramento is growing."
Reaching into another area doesn't always save the day. Last month, Steven Moore lamented that his Sacramento company, Rex Moore Electrical Contractors and Engineers, hadn't benefited from working with a partner company in Arizona because that market is also down.
The partnership does show, however, that a company doesn't need to open branches in other states to get a foot in the door, Fountain says. Even Moore's Arizona connections may pay off when that market rebounds. Companies need to avoid getting stuck where they will live and die by the local economy, Fountain says.
Small companies that thrive could be the key to pulling Sacramento out of its recession. Companies with 20 or fewer employees make up 83 percent of the businesses in the region, according to Varshney. Only 4 percent of companies here have 500 or more employees.
Of course, one 500-person company balances out a lot of small ones. Large companies account for about 60 percent of the regional payroll. But the under-500 group accounts for most of the new job creation and are critical drivers of the regional economy.
"Particularly at the early stages of economic recovery, the role of small and mid-size enterprises is crucial," Varshney says.
In one regard, local small businesses might be misreading the market. Bank loans to small businesses did indeed drop drastically from 2007 levels, both in number of loans and in cumulative dollars, but they're turning around, Varshney says. For fiscal 2009-10, the total number of small-business loans approved in Sacramento region increased by approximately 30 percent, and the dollar value shrank by a mere 4 percent.
"Obviously, the regional [small and mid-sized enterprises] economy is attempting to resurge, and these are great early signs of economic recovery," he says.
After a year of aggressive cost cutting, increasing productivity and lots of uncertainty in 2010, companies are entering 2011 well positioned to capture more profits and reinvest for future growth, Leu and Sun say. Companies are holding nearly twice as much cash as the average recorded since 1999.
But they are likely to be cautious about making long-term commitments to employees.
National productivity was at a historic high in mid-2010, while the unit labor cost was the lowest number yet seen, Pretti says. And layoff announcements have finally dropped.
"What that kind of says, on the part of these businesses, is we are done firing people, but we are not ready to hire new ones yet," Pretti says. "You try to wring that next set of productivity gains out of capital investment rather than hiring people back."
That means more temporary workers at first. In a survey of more than 2,400 hiring managers and human resource departments in late November, the website CareerBuilder.com found one-third planned to hire contract workers or temps to supplement leaner staffs in 2011. Of those, nearly one-in-four expected to add more than last year.
Thirteen percent expected to hire part-timers this year, up from 11 percent last year and 9 percent in 2009.
"In the long term, the bright spot is that Sacramento has a well-â?¨educated population, a lot of really good underlying business service support and long-term growth potential," Kroll says. "I think the state will come back, and I think Sacramento will benefit as the state strengthens.
"But I don't think 2011 is the year they will really feel the benefit," she says.
Bruce Monighan knows a few things about building something out of nothing. Facing the option of unemployment or bootstrapping, the local architect started his Sacramento-based firm Monighandesign from scratch in 1982. By the early 2000s, Monighandesign was completing between 50 and 60 public and private projects annually in markets across the country and looked to expand in 2007.
In October 2012, Michael Strech, 49, was named president and CEO of the North State Building Industry Association. The group is a community-based organization representing more than 400 homebuilder and associate members. From 2003 to 2009, Strech served as the vice president of member services for the California BIA.