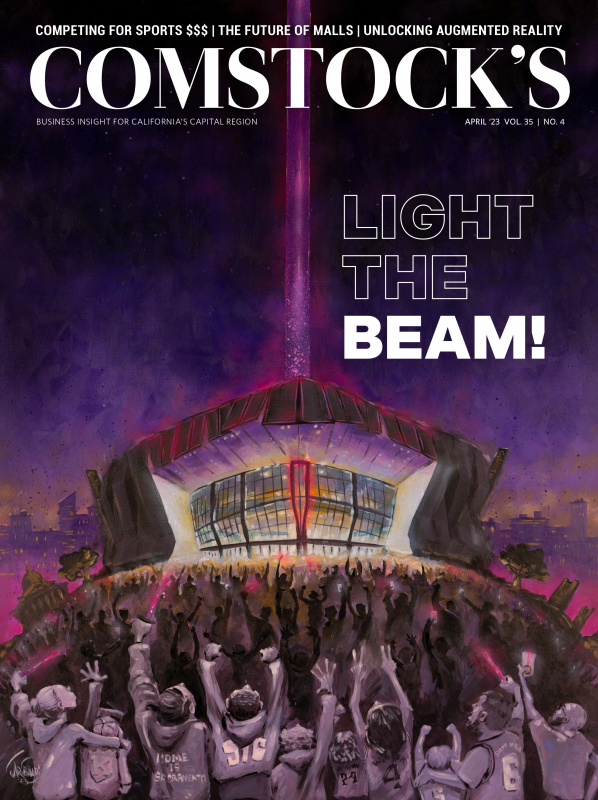 This story is part of our April 2023 print issue. To subscribe, click here.
U.S. Surgeon General Vivek Murthy has declared that children and young adults in this country are facing a "mental health crisis." His 2021 advisory, "Protecting Youth Mental Health," cites a national study that found that one in three high school students reported persistent feelings of sadness or hopelessness in 2019, an increase of 40 percent from 2009. Post-pandemic statistics are even more dire: 2021 CDC data suggests that 37 percent of high school students experienced poor mental health during the COVID-19 pandemic.
Efforts are underway to address this issue across the state and the region. Last year, Gov. Gavin Newsom unveiled a plan to invest $4.7 billion into the mental health of California's children. The Capital Region's schools and institutions are also working to improve students' mental health on a local scale.
Given that the largest share of children's time, aside from sleep, is spent in school, systems set to address mental health are crucial. Since teachers can't be expected to be behavioral health and psychological experts, mental health specialists — in addition to counselors — are becoming an increasingly popular presence in school.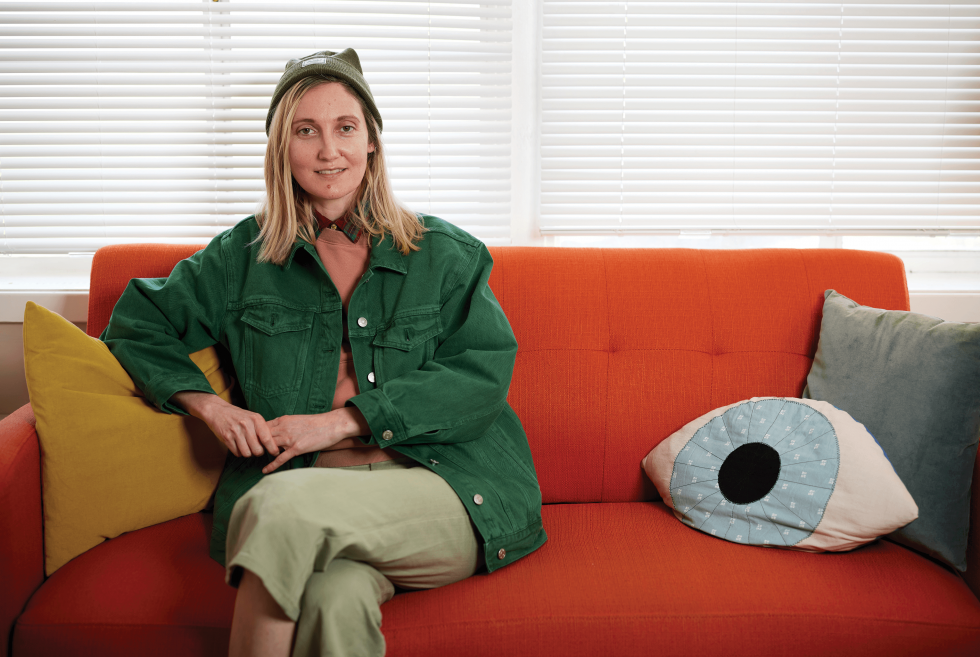 Isobel Marcus, a mental health and wellness clinician placed in Encina Preparatory High School in Arden Arcade, says students struggle with questions about identity, relationships, their futures and the confusion of the pandemic. Due to learning loss caused by the COVID-19 school closures, a slew of Encina's students — and many others — are coming to the realization that they may face postponed or unconventional graduations. This lands a plethora of 17- and 18-year-old students in Marcus' office. "A lot of learning loss not only has been in the academic and credit area but in the social and emotional area," Marcus says.
With the complexities of friendships, the looming questions of college and careers, and the uncertainty brought by the pandemic, the demand for student mental health care is ever present. In response, schools and universities in the Capital Region have taken an array of approaches to assure mental health is one of the many pillars a student's education addresses.
Sacramento County: School-Based Mental Health and Wellness program
Across Sacramento County, over 300,000 residents live with a mental illness, and governments and nonprofits are attempting to ease the issue with mental health programs. One of these is the county's School-Based Mental Health and Wellness program, which has placed nearly 300 mental health clinicians throughout the county.
Sacramento County Office of Education Mental Health Coordinator Dr. Chris Williams argues working from a treatment model perspective ignores the reality that mental illnesses are a result of one's lived experiences, hence SCOE's preventative focus. Relying on reactive mental health treatment enabled the low national and state penetration levels, Dr. Williams says. "Mental health does not equal mental illness," Williams says; students do not need to be diagnosed with an illness to take advantage of SCOE resources.
Mental Health Crisis Hotlines
CA Youth Crisis Line: 800-843-5200
San Joaquin County: 209-468-8686
Amador County: 888-310-6555
El Dorado County: 530-622-3345 (West Slope) or 530-544-2219 (South Lake Tahoe)
Placer County: 866-293-1940
Sutter County: 888-923-3800
Yolo County: 800-735-2929
Solano County: ​​800-547-0495
Sacramento County: 916-875-1055
National Crisis Text Line: Text "Hello" to 741741
National Suicide Prevention Lifeline: 988
Teen Line: text "TEEN" to 839863
A mental illness is a mental health disorder, such as an anxiety disorder, schizophrenia, depression or an eating disorder. Mental health is the more broadly used umbrella term to encapsulate all effective functions in daily activities.
In California, about 4 percent of students have access to and use mental health services via Medi-Cal, according to Sacramento County Mental Health Board's 2021 report. Sacramento County has a similar penetration rate of about 6 percent. With one in six U.S. children aged 6-17 experiencing at least one mental health issue per year, the importance of these services is clear.
One of the full-time mental health clinicians associated with the program, Patrick Schirmer, dedicates much of his time to individual therapy sessions discussing the trauma of immigrating from Afghanistan with young refugees, who make up a large portion of his K-5 students in the San Juan Unified School District. Shirmer says many refugee students in Sacramento still have family or friends in Taliban-controlled Afghanistan, and their concern for their loved ones brings them stress, fear and sadness. Moving to a new place also requires the mentally taxing process of finding new friends, establishing a new routine and often learning a new language.
However, Schirmer says that his daily presence is not enough to cure the root causes of students' mental health issues. "Even though I'm there, even though I'm meeting with the kids, the systemic (issues) are getting in the way over and over again," Schirmer says.
UC Davis: Aggie Mental Health
In the fall of 2022, UC Davis debuted its new mental health campaign, Aggie Mental Health. All registered UC Davis students have access to free short-term therapy via individual counseling, regardless of their health insurance. If a student needs further sessions after the short-term therapy, UC Davis' counseling services arrange off-campus referrals for students.
Amidst an industry-wide staffing shortage and increased patient demand, these mental health services are crucial for the well-being of students. A 2016 study co-authored by Dr. Lorin Scher, director of emergency psychiatry and integrated behavioral health services at UC Davis Health, found psychiatric emergency department visits in Sacramento doubled when mental health services closed. Boosting the capability of children's primary care physicians to provide mental health services is a crucially needed response to the industry's shortage that would also expand access to kids, Scher tells Comstock's.
"We have a massive workforce shortage of child psychiatrists," Scher says, when asked what worries him most regarding children's mental health. "We need to do a better job recognizing kids who are suffering."
"If a primary care doctor makes a referral to a psychiatrist, only 50 percent of patients will actually get to that first appointment," Scher adds, compared to the 95 percent of patients who would follow through on their cardiologist referral. "A big part of that is related to stigma."
Paul Kim, UC Davis' director of counseling services, says his department received additional funding, approved by their chancellor, provost, and vice chancellor of student affairs, after struggling to fill roles. "Every single person on campus has a role in supporting our student's mental health and well-being," Kim says. Students can also receive crisis consultation services, a practice that Kim says has increased referrals from primary care physicians to mental health specialists.
Meanwhile, at UC Davis Health, Scher is calling for the implementation of a collaborative care model to address the current mental health crisis, one that brings mental health services into primary care.
In its largest increase since 2015, UC Davis received funding in 2021 for eight additional counselors and three psychiatrists. Even with the additional funding, Kim admits it is a challenge to fulfill the roles due to the extremely high demand for licensed mental health clinicians nationwide and locally.
As of January 2023, UC Davis' counseling services were recruiting to fill the positions, which Kim hopes and anticipates will increase access to mental health appointments for students. Similarly, SCOE's mental health initiative had eight openings as of January. However, they've established a workforce pipeline through their hiring of college and graduate students in the field of behavioral healthcare to eventually fill their own shortage.
Sacramento State: Integration and Suicide Prevention
Mental telehealth services are a top desire for students, according to Lara Falkenstein, Sacramento State's associate director of health and wellness promotion. The five-year strategic vision ahead for Sacramento State now includes mental health implementations. "We were kind of just busting at the seams with how many students we take in," Falkenstein says.
Sacramento State combined its mental health clinic with primary care and recreation in the same building, the WELL, which was built in 2010 and expanded in 2021. Here, students can anonymously receive mental health treatment or counseling, according to Falkenstein. Inside the WELL, students have access to two urgent care mental health clinicians.
This choice has directly increased the penetration rate at Sacramento State, which hosts a chapter of the mental health nonprofit Active Minds. This organization helps students to feel less ashamed to treat their mental health on campus.
After being one of the nation's top 10 donors to the American Foundation for Suicide Prevention, Sacramento State will host a suicide prevention walk in April. 2023 is the university's 12th year hosting the Out of The Darkness Campus Walk, and Falkenstein says registration is at a record high of 1,200 students. Sacramento State's President, Robert Nelsen, who leads the university's suicide awarness campaign, has been personally impacted by the mission; he lost his own son, Seth, to suicide in 2001.
"Mental health is definitely something we talk about on our campus, our students don't shy away from it," Falkenstein says. "But now it's kind of bleeding into conversations, the classroom and with faculty and staff."
Falkenstein and her colleagues are building on these conversations by focusing on mental health messaging on social media and elsewhere. "Everybody is trying to knock down the doors for mental health support right now," she says.
Encina Preparatory High School: Centers of Wellness
Encina Preparatory High School is a "trauma-informed school," which means that all staff, including clinical social workers, are trained to recognize the impact of trauma on students' behavior, academic performance, emotions and relationships. According to the National Child Traumatic Stress Network, nearly a quarter of school-age children have experienced trauma that can affect their lives this way. That includes the trauma of the pandemic, domestic violence and abuse, as well as wartime horrors experienced by its large refugee population.
In addition to mental health and wellness clinicians like Isobel Marcus, other staff at Encina are actively involved in supporting student mental health as well. Teachers are trained to look for signs of traumatic stress and give extra support to students who need it. The school also works to inform students and the community about the effects of trauma and how to help those in need.
The trauma-informed approach demonstrates a holistic understanding of mental health that recognizes all of the factors that may influence students' well-being. The school aims to build a support network for its students that extends beyond the boundaries of the campus and lasts well after final period.
Marcus' office at Encina Preparatory High School is just one part of that support network. She sees about five students per day and offers a listening ear and encouraging words along with other mental health support. "Fill yourself back up with you," she likes to tell students — helping them get back to their whole selves and reach their full potential.
–
Stay up to date on business in the Capital Region: Subscribe to the Comstock's newsletter today.