Mamas, don't let your babies grow up to be medical malpractice lawyers. That may lack the ring of Waylon Jennings' original, but area attorneys say it's a reality given the money-losing proposition of bringing malpractice cases in California.
The economics are grim. In 1975, California's two main medical malpractice insurers announced huge premium increases and threatened to drop all coverage in the state. In response, new Gov. Jerry Brown and the legislature responded with a law that set a $250,000 ceiling on noneconomic damages in malpractice cases, a figure that wasn't indexed to inflation. In most cases, attorneys pay their own expert-witness costs out of pocket and get reimbursed from the damages awarded. The law also capped attorneys' fees in malpractice cases such that on a $250,000 judgment, a plaintiff's attorney can collect a maximum of just over $74,000.
Outcomes like that help explain the dramatic drop in the state's malpractice claims — from more than 1,600 annually in 1992 to fewer than 800 in 2017. Fewer claims do also mean lower insurance costs. A 2012 study in the Journal of Law, Economics, & Organization concluded that these types of reforms save providers between 1 and 2 percent in premiums.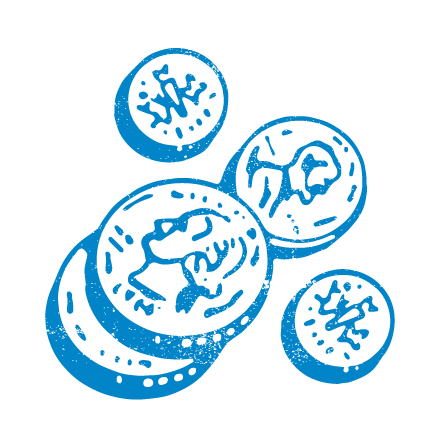 But attorneys and experts say ever fewer plaintiffs' lawyers are able to afford to pursue malpractice cases given the state cap, and the difficulty of finding and paying the rising cost of expert witnesses. While the falling case numbers have cut health providers' insurance premiums, plaintiff lawyers claim harmed patients are ultimately the losers, since there's no evidence of a corresponding drop in rates of medical error.
Grave Consequences
A few years ago, William Callaham, a partner at Sacramento-based Wilcoxen Callaham, took the case of a family in Amador County whose baby girl was born premature. About one in 10 premature babies develop necrotizing enterocolitis, in which part of the bowel dies. At 13 days, the baby had stopped eating, was fussy and had blood in her stool. At the hospital emergency room, Callaham says she was examined by a nurse practitioner and sent home without a full workup. By early the next morning, the symptoms were worse, and mother and baby were back at the hospital. Five hours later, the girl died of necrotizing enterocolitis.
Callaham made a settlement offer to the practitioner and supervising doctor, which they rejected. So he took the case to trial in late 2016 and won a jury verdict of $2.5 million. But the 1975 state law caps noneconomic damages in malpractice claims to $250,000, and the family could show no economic damages associated with losing an infant other than the funeral expenses. So the $2.5 million was cut to $250,000 plus the funeral expenses, which came to about $5,000.
"I sometimes refer to [medical malpractice] as the pro bono portion of my practice. It's a good way to go out of business."Brooks Cutter, personal injury attorney and former president, Capitol City Trial Lawyers Association
Most of that went to the patient. Callaham had spent about $95,000 out of pocket on expert witnesses alone. "I'd do it again because it was the right thing to do for the client," says Callaham, a past president of the American Board of Trial Advocates — but he actually lost money on the case.
Taking the Case
Trial attorneys nowadays refuse nearly all malpractice claims that patients bring them. "I sometimes refer to it as the pro bono portion of my practice," says Brooks Cutter, a Sacramento personal injury attorney and past president of the Capitol City Trial Lawyers Association, of his malpractice cases. "It's a good way to go out of business." His firm turns down 95 of every 100 of those cases brought to them. Callaham's numbers are similar: 75-100 people come to his firm a month with a medical claim, but the firm takes on between 2 and 5 percent of those. The 1975 statute put no limit on economic damages, like lost income or compensation for past and future medical care. The noneconomic damages, capped at $250,000, include awards designed to address real but hard-to-measure effects like pain and suffering, depression and anxiety, and scarring or disfigurement.
"Even very well-established, good plaintiffs' firms don't do medical malpractice anymore. They just decided it's too risky — it's too expensive to litigate." Neal Lutterman, partner, Wilke Fleury
The measure's effects are felt by a specific group of plaintiffs, say malpractice lawyers: those who suffer serious outcomes but can't show any financial impact. In cases where lost income isn't a factor, $250,000 is likely the maximum award to the patient's family, says Cutter. That makes the case less attractive to attorneys, who usually are paid a percentage of any award they win in malpractice claims. "It's very difficult to pursue that case economically by the time you hire experts," Cutter says.
Expert-witness costs in medical cases appear to be rising, a factor that doesn't get much attention in the falling case numbers, says Neal Lutterman, a partner at Wilke Fleury in Sacramento, who defends health care providers in malpractice claims. That cost driver, coupled with the cap, has meant that "even very well-established, good plaintiffs' firms don't do medical malpractice anymore," he says. "They just decided it's too risky — it's too expensive to litigate."
Steven Babitsky, president of Massachusetts-based SEAK, Inc., which trains expert witnesses, agrees that expert charges are rising. The company does an annual survey of witnesses from a range of specialties. Their sample is too small to provide a reliable indicator of trends, he says, but data on 67 areas of expertise from 2014 and 2017 show a slow rise in prices of just under 7 percent. While the average hourly rate for testimony is $600-$650, more specialized areas like immunology and neurological surgery hit $1,200-$1,700. "Medical fees go up, legal fees go up, expert witness fees go up — it's not a big shock," says Babitsky.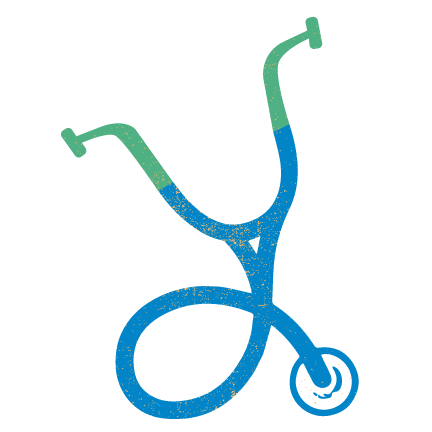 Callaham says that on major cases — those that involve, say, multiple doctors and the health care provider — he needs to bring in five to seven experts, and it's not unusual for them to charge $1,000 an hour. Then there's the separate cost of deposing each defendant doctor's expert witnesses, whose deposition time he also pays for. Cutter says he's had doctors involved in medical injury cases ask for $10,000 for an afternoon. All of that gives defendants the edge since deep pockets often win cases, says Callaham: "It's one thing for an insurance company to put out $50,000 or $75,000 for experts on a malpractice case. It's more difficult for a lot of individual lawyers to do that."
An Endangered Species
There's no evidence that fewer cases mean fewer medical mistakes. A study in 2016 concluded that medical error may be the third-leading cause of death nationally, killing more than 251,000 people a year. If that number is accurate, errors kill 56 percent more people than all accidents combined, three times as many people as diabetes, and five times as many as suicide, according to data from the Centers for Disease Control and Prevention. The study noted that most mistakes aren't due to bad-apple doctors but bad systems — lack of consistency in hospital protocols or poorly coordinated care, for example. Plaintiffs' lawyers like Cutter say the losers are patients and their families who will never be compensated because of the cap. "If you're over 60 and you lost a retired spouse to medical negligence, that's a case that's very hard to pursue," he says.
The 1975 ceiling won't change anytime soon: In 2014, voters decisively rejected a referendum that would have increased it to more than $1 million to keep up with inflation — possibly because it included a measure mandating drug testing for doctors. By the end, the "no" side enjoyed a 7-1 advantage in advertising spending, and every major newspaper in California came out against it. "Conventional wisdom is [the cap] has had a positive effect on keeping malpractice premiums under control in California," Wilke Fleury's Lutterman says of the law. "I think it's here to stay."
That means there's not much incentive for up-and-coming plaintiffs' attorneys to focus on malpractice law. "I've been studying and working in medical issues for 44 years, and it takes a long time to get up to speed and learn the medicine," says Callaham. Given the economics of malpractice cases, he says, "young lawyers and young law firms, they can't do it and they don't want to do it."