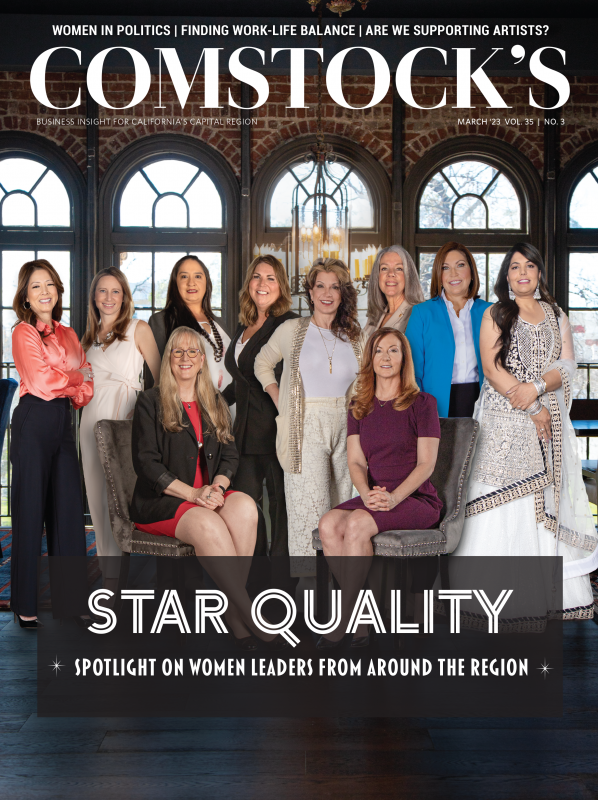 This story is part of our March 2023 print issue. To subscribe, click here.
When Dawnté Early first ran for office in 2020, her 7-year-old daughter asked if she, too, could run for president.
"I explained to her, 'Baby, I'm not running for president,'" says Early, laughing, but the moment stuck with her. She had decided to run for city council in West Sacramento at an arduous point in history. She watched her city navigate the first months of the COVID-19 pandemic just as the murder of George Floyd gripped the nation. As a Black woman with a Ph.D. in human development and a career in behavioral health, she felt a calling to do more.
Early placed her photo on campaign posters because she wanted her constituents to see who they were voting for. Other parents told her that their kids saw the posters and recognized Early as their Girl Scout troop leader or basketball coach. Her troop got involved with the campaign, going door to door with their moms to hand out flyers and explain her platform.
"I saw the impact that me running as a mom of a young daughter had on her friends and the kids that I interact with on a daily basis," she says.
At the age of 38, Early narrowly lost the election, but decided to run again because of the impact she realized she had on young girls. Her first campaign experience helped her win in 2021, becoming West Sacramento's first Black council member.
Now also president and CEO for United Way in the Capital Region, Early manages her time with the help of her husband and by bringing her daughter with her to city council events.
"I think it's important that we normalize children being in the room," she says. "I think that creates a place that feels more equitable and welcoming for all."
In the most recent election, the movement toward equity has continued — particularly when it comes to female representation. For the first time in history, West Sacramento has an all-female city council and mayor, who are also all women of color. At the state level, 50 out of 120 legislators are female, a new record in California that is partly due to redistricting and retirements that increased the number of available seats.
It used to be that women waited until their children were grown to run for office. Not anymore. Candidates are getting younger and not waiting to serve. According to Angelique Ashby, who recently became the first female state senator in more than 20 years to represent Sacramento, there are not only more women running for public office but also more women winning.
"Some of that is about the electorate being really receptive to women; some of it is about the network of women growing so we're able to help each other more," she says.
Prior to joining the state senate, Ashby served on the Sacramento City Council for 12 years. For half of her tenure, she was the only woman. Now, the council is majority female, but the range of representation is far greater than that.
"I want to be clear that just because we are all women doesn't mean that we are going to vote the same. That has been a common misconception and something that has never been asked of a man," says Sacramento council member Karina Talamantes, a 34-year-old Hispanic Chamber of Commerce Rising Star honoree who spends her free time helping her family with their small businesses.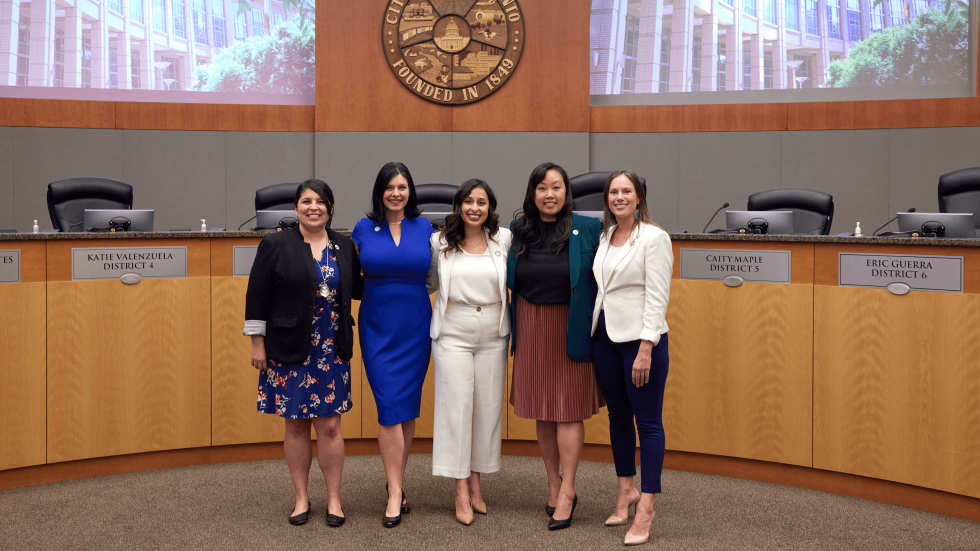 Others are Mai Vang, the daughter of Hmong refugees and the first ever Asian woman to serve on the council; Lisa Kaplan, a small business owner, education attorney and "PTA mom;" Katie Valenzuela, 37, who was inspired by her military veteran father to engage in youth advocacy at the age of 13; and Caity Maple, 31, who lived in her car on and off while completing her studies at UC Davis.
Homelessness is "a part of my story and one of the drivers behind me running for office," Maple says. "I deeply understand the precarious nature of our housing and economic systems, and think it is important to have representatives that have these experiences."
Ashby describes her own past experience of being a financially strapped single mother as a lens through which she creates policy. "There's enough room at the table for us to have the rich diversity of experiences, and I'm really glad to see so much diversity in our regional leadership," she says.
Among these female leaders in the Capital Region, many have cited issues like affordable housing, mental health, safer parks and access to child care as primary areas of focus. Studies have shown that female legislators help advance women's interests in a tangible way, and, on average, their leadership style is different than men, tending to be more collaborative. Some scholars have argued that more women in leadership creates healthier outcomes — even lowering mortality rates among their constituents.
Recently, Sacramento County's newly formed Commission on the Status of Women and Girls hosted its first-ever event, which honored newly elected female leaders in the region.
Senator Ashby was in attendance, along with council members from Sacramento and West Sacramento, and others including Elk Grove mayor Bobbie Singh-Allen, who made history in 2020 as the first directly elected Sikh woman mayor in the United States.
"We were all there to cheer each other on and celebrate a tremendous amount of victories for women in this last election cycle," Ashby says of the event. "I'm really proud of the women who put themselves out there, but I'm also incredibly proud to represent a region that elects such dynamic leaders."
'If not me, then who?'
Still, women hold less than 33 percent of the 55 congressional seats for California and just under 42 percent of state legislature seats, ranking 11th in the nation for female representation in the state legislature. According to Norma Alcala, President of the California Democratic Council, women may need more encouragement to run for office than men do and are often more reluctant to ask for campaign funds.
"One of the things we're trying to do is to teach women what men have always done. They've been in the game longer than we have," says Alcala, whose organization seeks out and mentors women who it considers good candidates.
Alcala first ran for public office roughly a decade ago, after her children had grown up. Also a member of the West Sacramento City Council, she has supported many of the young women who now govern the Sacramento region. "Women are much more willing to listen," Alcala says. "We have to be very versatile in our lives, and I think we're much more creative in our approach to things. We're problem solvers."
For 40-year-old Verna Sulpizio Hull, versatility has meant knocking on doors while pregnant and with a toddler in tow during her 2022 campaign. She was sworn in to the West Sacramento City Council in December and was admitted to the hospital the next day, giving birth about a week and a half later.
She admits the timing was "a little bizarre." Already working in multiple roles including First 5 commissioner for Yolo County, she didn't initially plan on serving on the city council with a newborn, but she soon began to see it as an opportunity for female visibility.
"It was a ton of work, and it was hard on my body, but I think women are allowed to be in leadership roles no matter where they are, in whatever stage of their lives," she says. "We deserve to do this while we're pregnant, while we have young children, while we're more seasoned in our career and also when we're starting out in our career, too."
West Sacramento Mayor Martha Guerrero believes that as well. "Hearing from many women, including myself, we've all been asked at some point in our lifetime whether we want to run for office, and we will say 'no,'" Guerrero says. "The answer is 'yes.'"
"You don't need to wait until you have enough room in your calendar, you can make the room," she adds. "We have the ability to manage several work loads, and people will be flexible to collaborate with you because they know what you have to offer to the community is invaluable. So I would say for those who are called to be a public servant in an elected office, to answer 'yes' to that call, and I'm really grateful that all the city council members did."
"So I would say for those who are called to be a public servant in an elected office, to answer 'yes' to that call, and I'm really grateful that all the city council members did."

Martha Guerrero, Mayor, West Sacramento
Mayor Pro Tem Quirina Orozco is the longest serving member of the current West Sacramento City Council. When she first ran for office in 2016, she felt there were gaps that needed to be filled when it came to representation. "At the time there was no one on the council that had the lens that I had specifically as a working mother with small children," she says. "If not me, then who?"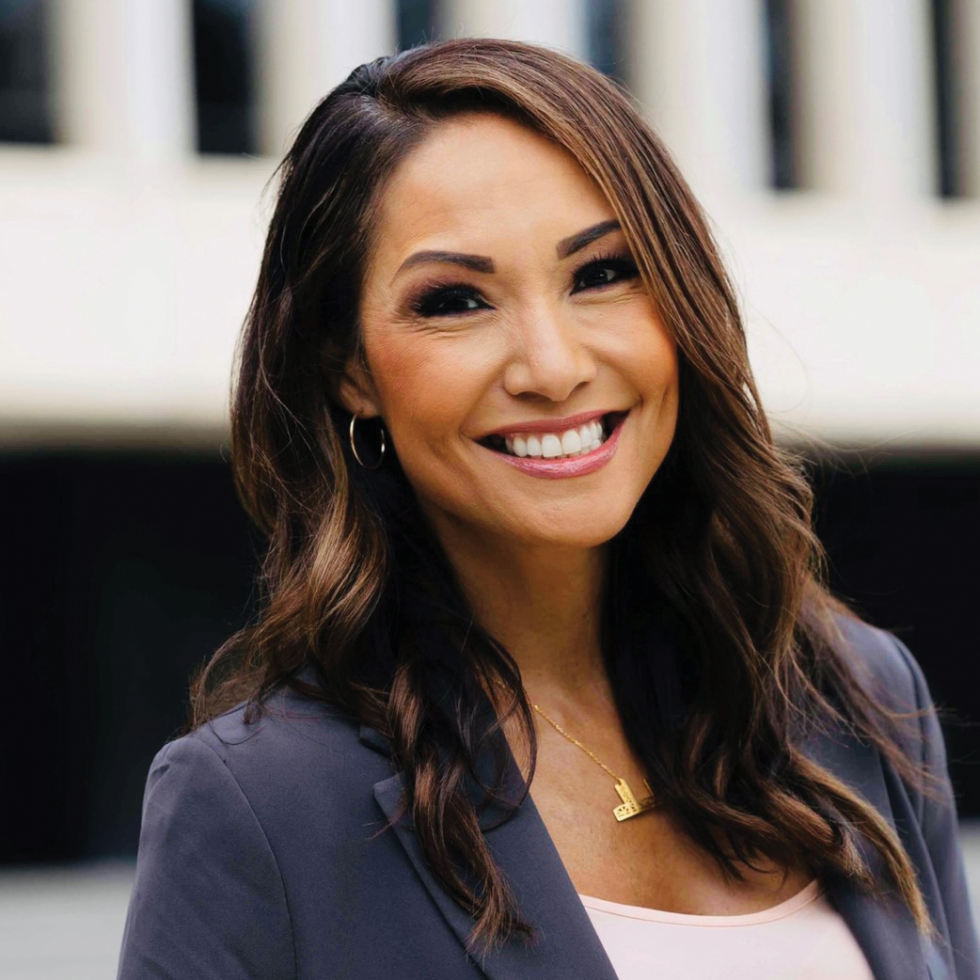 However, her decision to run was not "automatic." As a child abuse prosecutor for Sacramento County and a mother of four whose husband is a police officer, each day is a balancing act.
"I live by a saying which is 'If you want something done, ask somebody busy,'" Orozco says. "There have been many occasions when I've come straight from trial in a suit and heels, cooking dinner, delivering my son to soccer practice and getting to closed session in a period of two hours. It's not for the faint of heart for sure, but at the same time I wasn't built to be faint of heart."
The 48-year-old councilwoman has proven this to be true as she battles advanced kidney cancer. She hopes her fight will inspire others to get regular cancer screenings. She also hopes that her career will serve as an example to her children, who motivated her to run for office.
"I had the opportunity to show them, No. 1, that Mommy could be brave; No. 2, a woman of color could step forward and serve in a capacity," she says. "As a mother of young children, it was also my responsibility to educate my children and give them that unique perspective."
During her time on the city council, Orozco has sought to help shape her community into a healthier, safer, more prosperous place where her children can thrive. Now, as part of an all-female council, she has witnessed a shift in perspective, "one bent toward equity."
"I'm encouraged by how far we've come in such little time," she says. "Women's suffrage has had a short life, and I've seen extraordinary strides in our region. … I just hope that encourages other women leaders to step forward, regardless of their
age. … I think it's our time."
–
Stay up to date on business in the Capital Region: Subscribe to the Comstock's newsletter today.