Karla McNeil-Rueda, cofounder of Cru Chocolate, studied her craft at the Chocolate Institute of Latin America and the Caribbean in Cuba. She sources Cru's cacao from Honduras, Nicaragua, Dominican Republic and Haiti.
"We work a lot with heirloom varietals, which are varietals that have been passed down from generations," says McNeil-Rueda, a Honduras native who grew up in a family of coffee and sugarcane farmers. Each batch of chocolate bars Cru makes has its own unique flavor, McNeil-Rueda says, which depends on the cacao's country of origin, the varietals of the beans and the nuanced craftsmanship of its makers.
McNeil-Rueda uses taste — rather than specific measures — to guide her as she work. Karla McNeil-Rueda launched Cru Chocolate, a cottage food business, with her partner Eddie Houston in 2016. Their chocolate-making process begins with farmers shipping 150-pound bags of dried cacao beans to the couple's Roseville home. They then roast the beans in their garage (a finished batch smells like brownies), and Houston picks out suboptimal beans.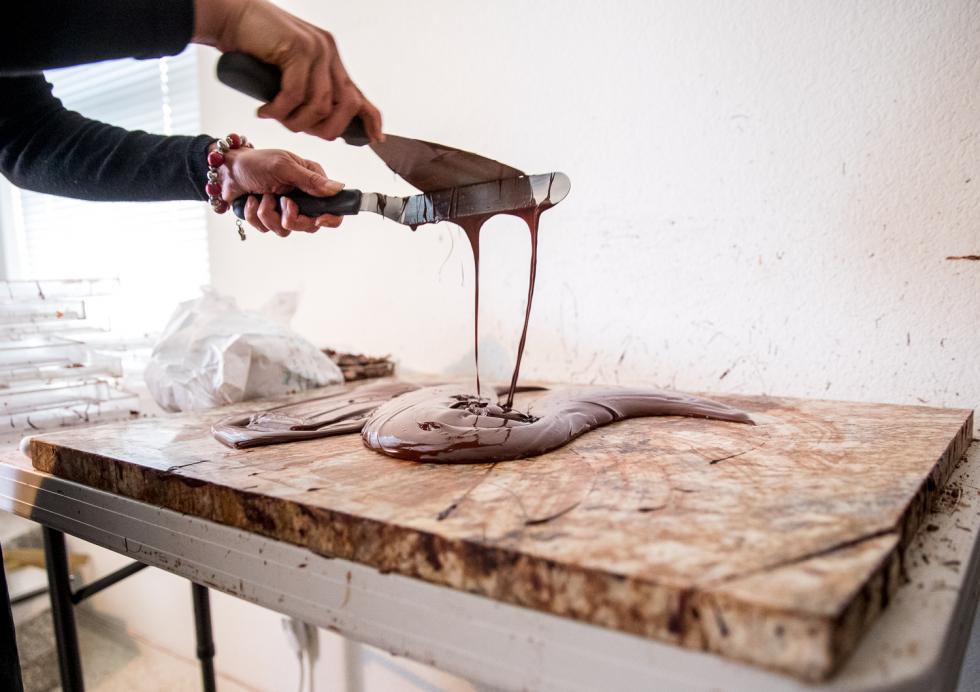 McNeil-Rueda and Houston next remove the shells and grind the remaining cacao nibs, refining them into liquid over the course of several days — the only added ingredient is organic unrefined sugar. Then they pour the chocolate into stainless steel pans and let the flavors settle. After about 30 days, McNeil-Rueda tempers the chocolate, using spatulas to move it around on a cool surface to achieve the desired crystallization for shine and snap.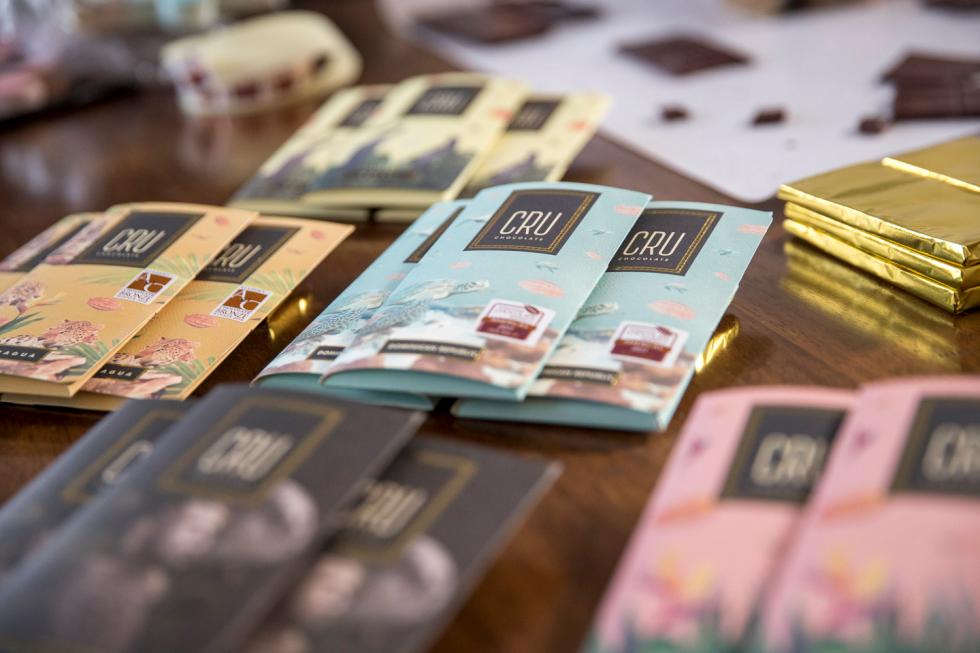 She then pours the chocolate into molds and, with Houston, packages the finished bars by hand. McNeil-Rueda says making chocolate gives her a way to connect with both her ancestors and with the indigenous knowledge still possessed by the farmers Cru partners with today. She says only about 200 people handmake chocolate in the United States. "Mostly the industry has been in the hands of three of four corporations," she says. "We're the first ones in the Sacramento area."
While a cottage food career comes with plenty of challenges, Karla McNeil-Rueda has leveraged it as an opportunity to create her own vision of success.