The walls of Conscious Creamery's commercial kitchen in Sacramento's Del Paso Heights neighborhood are lined with stainless steel freezers, constantly humming loud and keeping chef Andrea Seppinni's plant-based gelato frozen.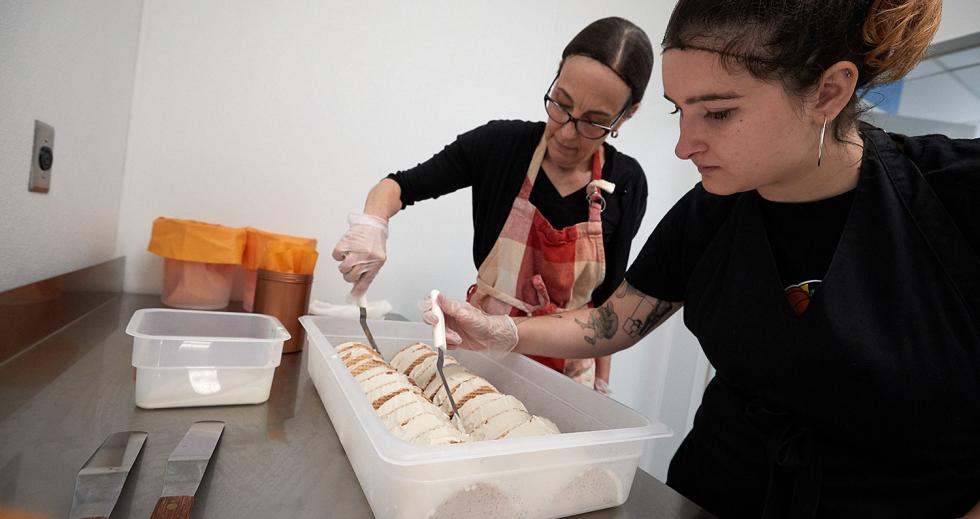 Seppinni, who runs the business with husband Kevin Seppinni, uses cashews as a base, and has created at least three-dozen flavors with fair-trade and in-season ingredients. Each product is hand-crafted, and gelato bars and chocolate-dipped tacos take about five days to make (they also sell pints).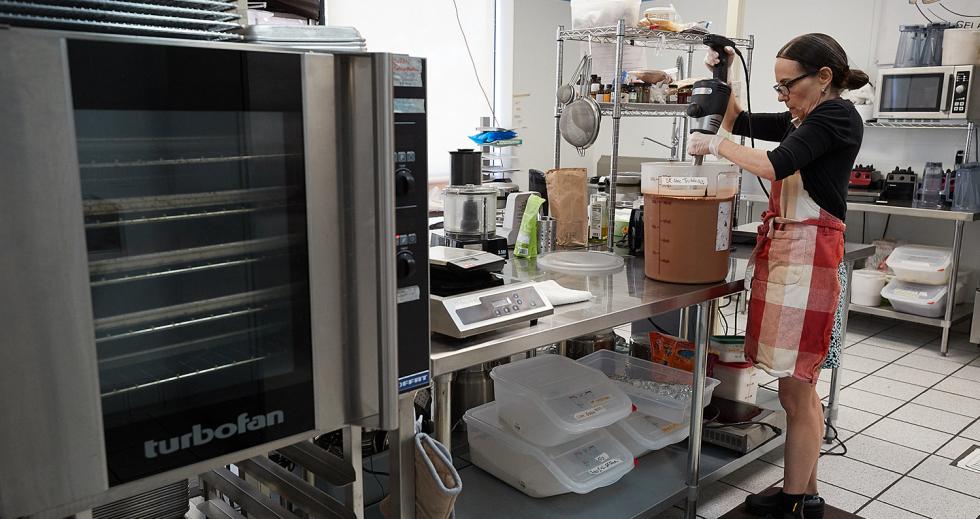 The first steps — soaking cashews overnight, blending them with filtered water and churning — take three days. Then Seppinni and employee Creed Dennis squeeze the freshly churned gelato from orange silicone piping bags into molds and waffle-cone taco shells, level them and place them in quick-freezing hardening cabinets. After they harden, they are dipped in chocolate, sprinkled with nuts and packaged in clear plastic wrappers.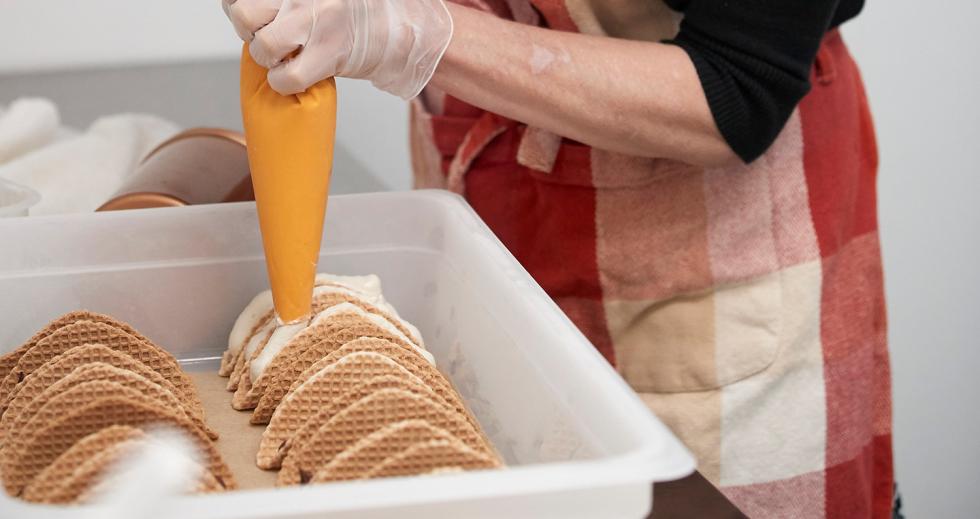 Seppinni says they make about 500 bars and 140 tacos a week. Conscious Creamery products are available online, at pop-ups around Northern California, and several restaurants and stores in the region.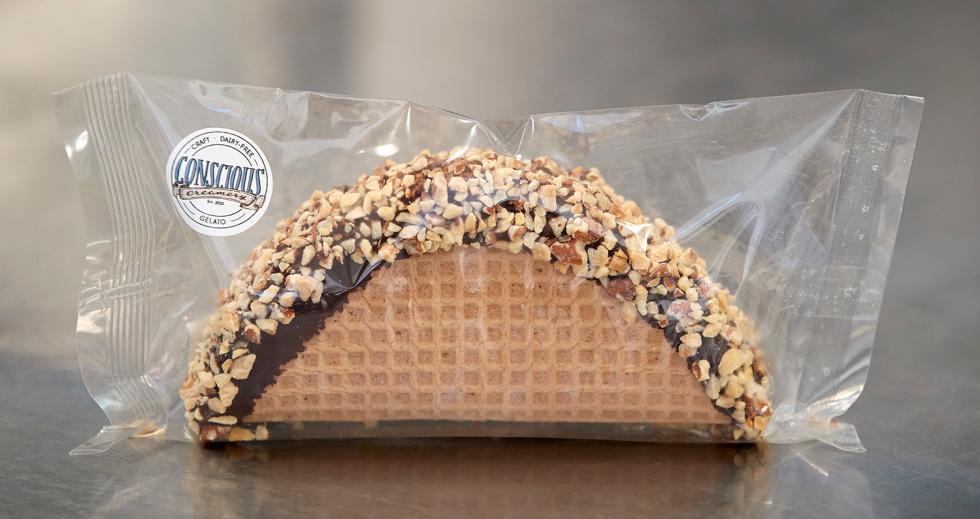 The Seppinnis, who have been vegan for 13 years, launched the company in 2015 after an anniversary trip to Europe during which they saw people waiting in a long line at a vegan ice cream shop and Andrea realized, "All those people standing there in line are not vegans. They're standing there because it's good."