Bill Wagman greets 25 guests at the front door of his Davis house, then sits quietly at a dining room table while his featured musician of the mid-September evening, Florida's Grant Peeples, entertains in the living room with folk songs and reciting his offbeat poetry.
A week later, at Robin Dewey's tree-shrouded backyard near UC Davis, most of the 100 guests file in an hour before San Francisco quartet Dirty Cello takes the stage, carrying picnic blankets and folding chairs to ensure a good spot for the final show of the year.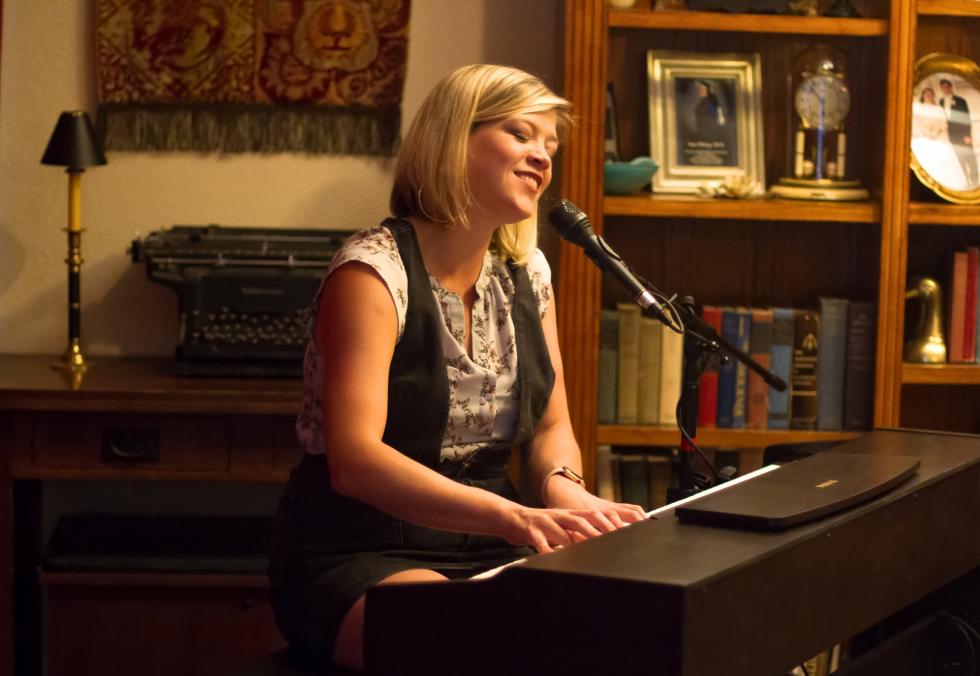 Rick and Celeste DeSouza, whose East Sacramento home is actually a restored former grocery store, host both indoor and outdoor themed shows throughout the year. On this warm October afternoon, it's a spirited Oktoberfest celebration attended by about 60 people and featuring local blues musician Lisa Phenix.
There are other avid music fans in the area who host house concerts periodically, or wish to stay under the radar. But Wagman, Dewey and the DeSouzas are among the Sacramento area's most visible and prolific hosts, regularly providing an opportunity for guests to mingle with artists while sipping wine and buying signed merchandise, all without a high price tag.
This burgeoning invitation-only house concert scene puts musicians — both local and national performers — in close contact with their audiences in ways not possible at a local nightclub or larger venue. For music lovers, it doesn't get any better than watching talented musicians perform up close in someone's living room or backyard. Musicians say that not only are house concerts lucrative and enable them to gain gigs they might not normally get, but they rave about the opportunity to better connect with their audience.
"The biggest thing every artist that does these will tell you is that they get a listening room," says Peeples, who has made multiple stops at Wagman's house. Peeples says that of the 100 or so live shows he does every year, about half of them are house concerts. "As an artist, when you get a quiet room, it's a whole different experience."
Wagman, a Davis legend who hosts weekly radio shows on community stations KDVS and KDRT, is the dean of the area's house music scene. Wagman has held more than 300 shows at his home since 1987 and says he favors "anyone I want to hear" but leans toward mainly folk or roots music, singer/songwriters and Celtic musicians. His crowds usually range between 15 to 50 people, he says.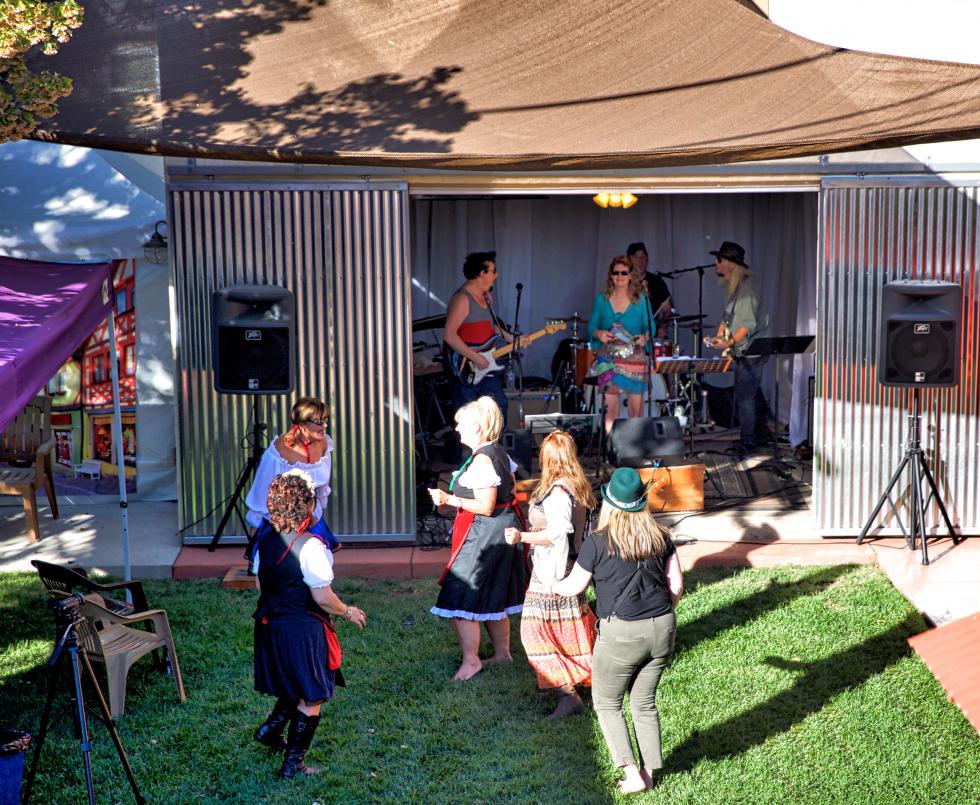 Hosts usually don't advertise upcoming shows, most relying on personal web sites, word of mouth and closely held contact lists to notify guests. They learn to work with their neighbors, and all say they are always invited. Hosts aren't in it to make money, with the donations taken at the door — generally $10 to $20 a person — going directly to the artist. And if a musician or band needs a place to stay overnight, the host provides the accommodations (the DeSouzas maintain an RV in a side yard to house their guests, for example).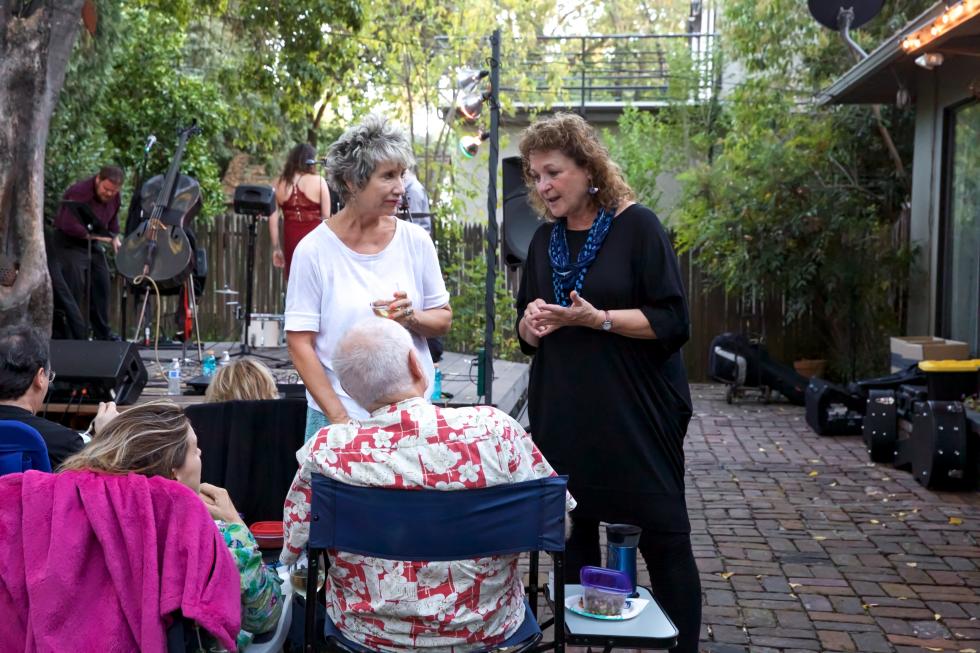 "I'm not in this to make a buck, but to provide people a place to play," Wagman says. "I get some really great music in my living room and the opportunity to meet a lot of these musicians whose music I enjoy, admire and respect."
Wagman's concerts are only indoors, while the DeSouzas started out in 2014 hosting a Kentucky Derby outdoors show at their East Sacramento home, and have continued with a yearly Oktoberfest and Mardi Gras themed show. When the crowd is 50 or less it'll go indoors, which was the case for Nashville-based recording artist Liz Longley, who made an appearance at the DeSouza home in August.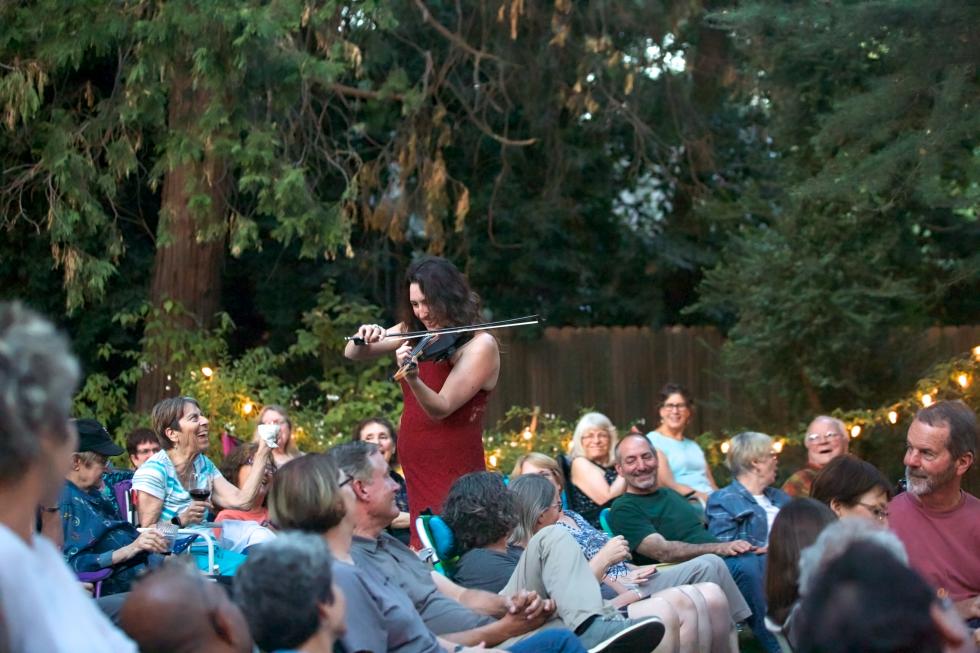 "Rick and I both love music and we find great joy in supporting live music and sharing music with people," Celeste DeSouza says, adding that their home's living quarters are upstairs, leaving the downstairs area open for events.
Longley, who has played at Sacramento's Harlow's nightclub, says she brings along her own sound system and plays about 20 house concerts a year to augment an extensive national touring schedule. "It's just a comfortable easy vibe playing in someone's living room," Longley says. "When the crowd is really comfortable, it's an opportunity to connect on a whole different level."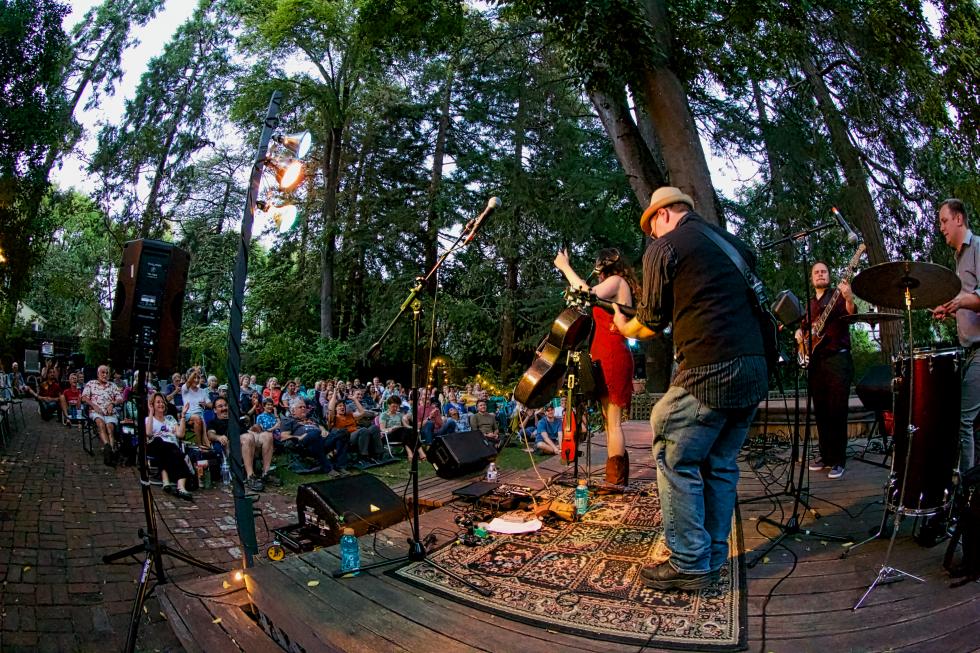 Meanwhile, Dewey's picturesque "Robin's Nest" has become a Davis tradition. Dewey held nine shows in her yard in 2018, and has hosted almost 40 shows since 2012, when she put on a fundraiser for a friend and it grew from there. She keeps her crowds under 100 so that no permits are required. "I feel really lucky that I get to do this," Dewey says. "We get so much out of it as listeners and it's important we find ways to support these musicians."