Craig Martinez knows his sculptures can be challenging, and not everyone is going to like them. That doesn't bother him, because "I don't consider my art decoration," he says. His work, made from reclaimed materials, is about mortality and the human condition and isn't meant to be passively beautiful.
He sculpts scraps of wood, cloth, plaster and rope into jagged, gestural figures of humans, canines, birds, horses. He's inspired by rituals from his Catholic upbringing and Mexican and Indigenous background, as well as Jungian psychology. His goal is, "Even if you don't come from the culture I do or speak the language I do, you will feel what I'm feeling."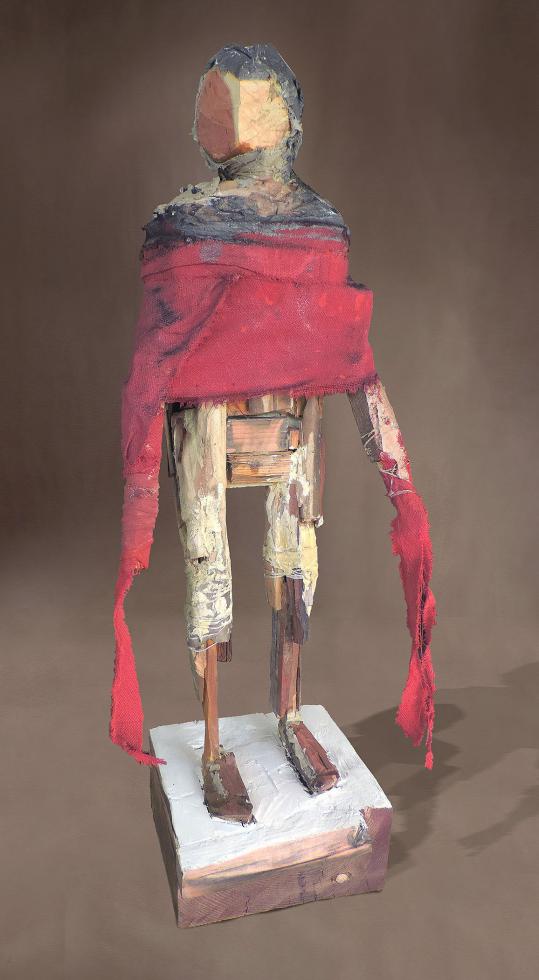 Martinez, a Sacramento native, started showing his art around the mid-1990s. "All I did was paint then," he says. He began sculpting around 11 years ago, and when he first showed his three-dimensional work, he was encouraged by the positive response he received. "It shocked me, frankly, because I never received that kind of response from my paintings."
Martinez is represented by the B. Sakata Garo gallery in Sacramento and previously by the Lilly Vigil Gallery, which specialized in showing Native American artists, in Nevada City before the proprietor retired around a year ago. While Martinez has been making fine art for decades, his full-time gig for about 25 years was graphic design. After earning a bachelor's degree in design at UC Davis in 1986, he worked for other companies before launching his own design firm, Black Crow Studio, in 2000.
However, he wanted to "dedicate a lot more time to fine art." After a 35-year-old friend of his died from a heart attack, he made a decision to not take time for granted. He decided, "I'm going to look for another job that allows me to focus on my art," and in 2009, he began teaching graphic design at American River College. He explains that he prefers teaching graphic design because with fine art, "All I have to judge is my work. I look at what other artists are doing and decide whether I like it or not, but they're not students. They don't have to answer to me, and I don't have an obligation to tell them what I think."
Your art seems to be about redemption, in concept and the materials you use. Why have you chosen to use reclaimed materials?
Even when I was a kid, if I found a skull, I would make … what I thought was a Native American fetish out of it. … (In) my mind, they were ceremonial pieces. And I think I was, of course, partly influenced by Catholicism, but the Indigenous parts and cultures (have) always been part of who I am, and I've always identified with that side. …
I've always loved things that are worn down and (have) textures. … I like the idea that there's a history to them, and then I like the idea of taking something that's garbage and … making it sort of desirable again. (To) have a purpose again, which is the whole idea of redemption.
I've never been drawn to anything that's brand-new except for computers and things I need for work.
Do you feel like you're wedged in between your cultural heritage and the one you grew up in?
Yeah, as far as I can identify with being Indigenous, I'm very Americanized, but I'm also brown. … I get reminders from both sides. I don't speak Spanish — my Spanish is pretty bad, so I just say I don't speak Spanish. And then I'm too Americanized. And then from the other side, I'm basically not white enough.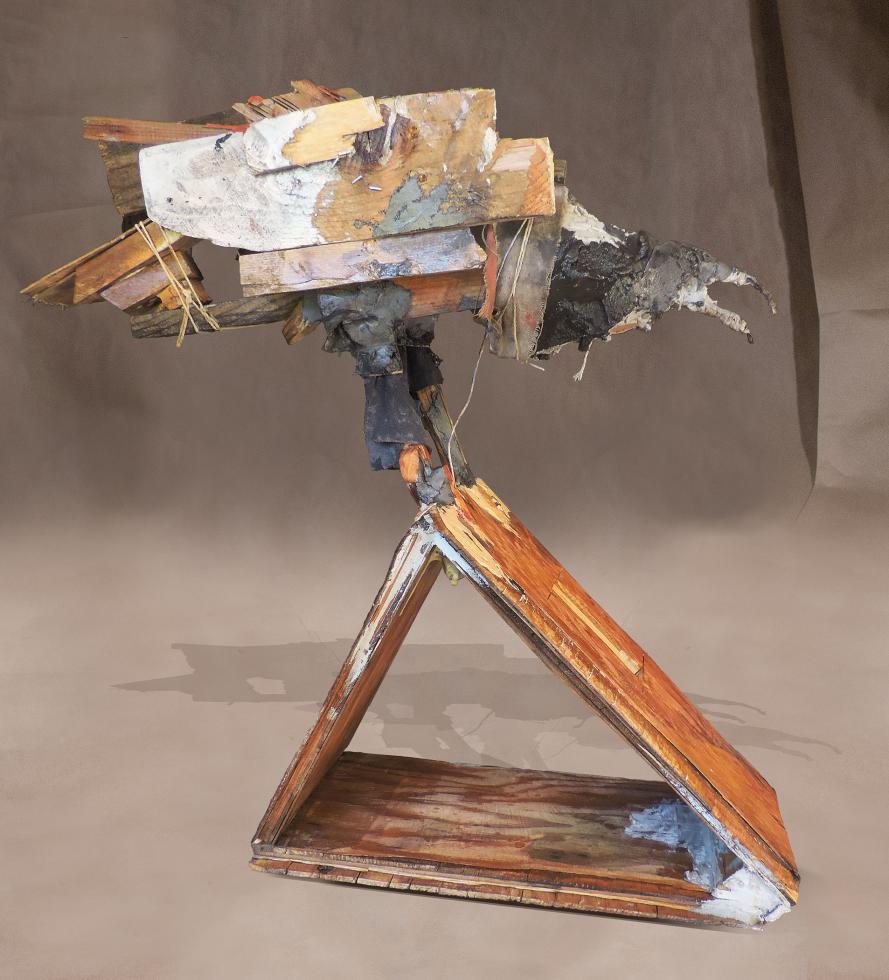 You say your work is about history and cultural and spiritual elements but also psychology, religion, depression and poetry. Can you speak more on this?
I really like Carl Jung's concept of the collective (unconsciousness). … It's sort of like shared beliefs or ideas or moral attitudes you will see in the underpinning of all humans in all the different cultures. So the collective (unconsciousness) is all of the cells of our consciousness that we all share, although they may be expressed differently on the surface. And so when I do a piece, I try to make it sort of take on the feeling. … Mainly, (it's about) the human condition. … (It's) broken.
But there's beauty also. There's both. My art doesn't belong in a hospital or a restaurant. It's not polite. If you put my art in a hospital … people will think about death, or (it will) scare the hell out of people. … If you go to a restaurant, you don't want to see textures and images that … aren't appetizing visually.
Mortality is an integral part of Catholicism and Mexican and Native American cultures and rituals. We don't really have that in our general modern Americanized culture.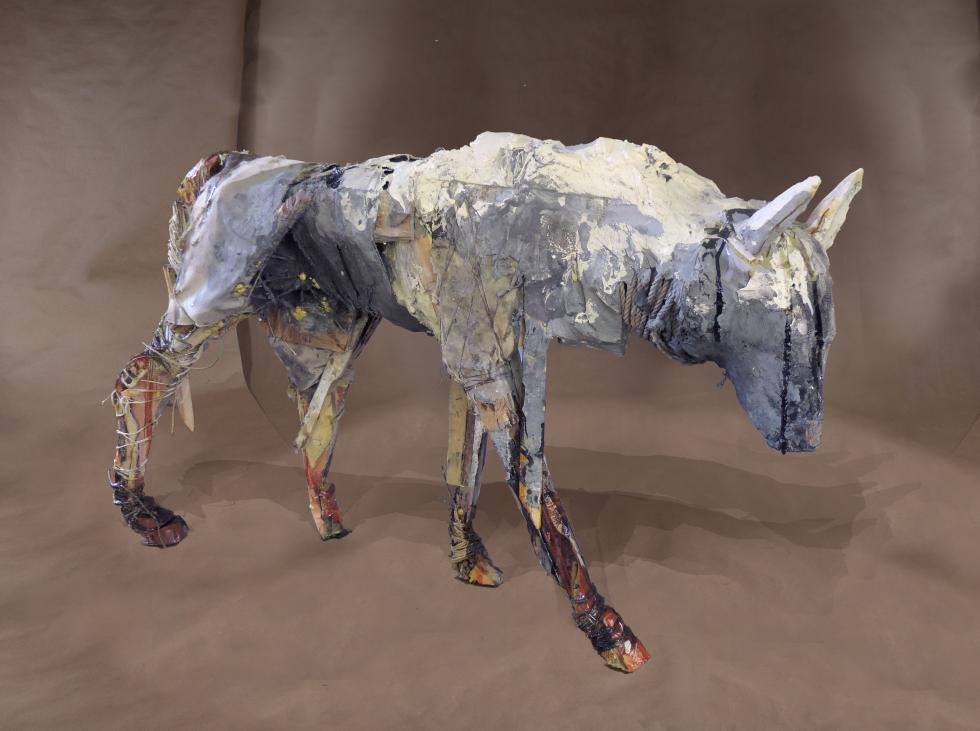 Right. One of the reasons why I love Indigenous art is because a lot of those pieces are addressing mortality or fears of war, and "I need some help." It wasn't just, "I'm going to make this piece just because it's going to look good in my dwelling." They did apply beauty to pieces and everyday tools, and they applied beauty to hunting instruments. … Then there's that art that's created by the shaman … when you go to war, when you go to battle. Everything they look at has a spiritual quality. In our world, it's not so much that anymore because of science and a lot of stuff we can explain, so it kind of loses its mystery, but I think to a fault it does.
Who are your buyers?
Usually, the target audience so far has been other artists and, of course, art collectors who have a sort of understanding of art and artists. They are more knowledgeable about art (and) know art isn't simply decoration. …
A lot of psychologists like my art.
Do they comment on your work, or are they collectors as well?
They mainly comment on it. … 'Cause I've dealt with depression, (and in my pieces I deal with) the human condition, that's what psychologists think about. They work with those things, and I think they find it interesting in my art.
How do you feel about the art market in this region?
I think Sacramento has a lot more art … to appreciate than we're getting credit for. Because we live between two world-class cities, (Los Angeles) and San Francisco. On certain levels, we're sort of taken for granted and not really considered an art center. There are a lot of artists here producing good art, especially now. … But you don't have a lot of the population who can afford (to buy works worth thousands of dollars) like in an area (with a larger) population.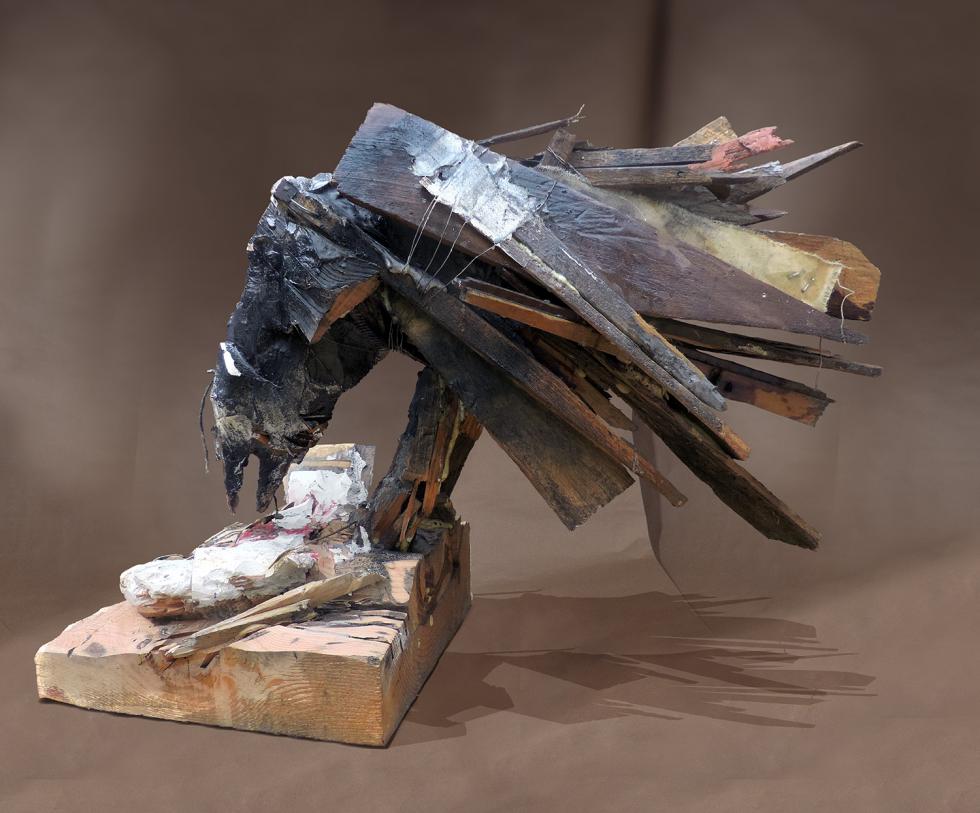 Do you feel like organizations and individuals in the region are trying to create more opportunities for art?
I think so. You see it here and there. Right now, of course, the pandemic has changed everything for everyone, but yeah. I just got a call … (from people who) have a brand-new building going up, and they want a piece of art for the lobby. And I was like, "Have you seen my work?" (Laughs.) … But these guys aren't corporate. They said, "No, we've seen it," and they want to do it. … We're trying to figure out if it's a good fit.
Is there anything you would like to see the community do better to support the arts?
I think the community is trying to support the arts. … What I found with Wide Open Walls, I was overwhelmed by the amount of support that they received. … I think people are starting to make things happen. … I just wish Sacramento was taken more seriously, but that's more not because of us but because of where we're located.
Anything else to add about working as an artist or the market?
If somebody has the desire to paint and create art, they should do it and not worry about how good it is. … I don't think that should stop you, but you have to be realistic. It's like, I tried picking up the violin, the fiddle, right? I sucked, but I still did it anyway because I love it. But I knew — I was realistic — that I'm not going to be … (good enough to) play at a coffee shop and have people listen, but it didn't discount my desire. … Don't worry if you're going to be shown in a gallery or whatever. Just do it. You can't take it personal if people don't like it.
—
Stay up to date on arts and culture in the Capital Region: Follow Comstock's on Instagram!