As many will attest, the entrepreneurial journey is often a case of survival. It has been described as overwhelming, full of trial and error and harsh lessons. Despite all the hard work invested, the process, when improperly handled, can often impede one's ability to succeed.
In the recently released book The Lonely Entrepreneur, author and entrepreneur Michael Dermer provides a tightly woven narrative on how business owners can overcome the entrepreneurial struggle through subtle changes in their internal perspective, moving from a "doing" to "being" mindset. In this 315-page read, Dermer chronicles his personal struggles with IncentOne, the health incentives company he founded that was nearly being destroyed by the 2008 financial crisis. It was then he discovered that with the right thought process, solutions to his predicament were in abundance.
Through the course of reinventing and eventually selling his company, Dermer unearthed a methodology for successfully navigating the inevitable struggles that frequently define the entrepreneurial journey. The book has two primary principles: to self-identify the flawed perspectives ensuing from what Dermer calls the four Ps of the entrepreneurial quest — pressure, passion, pleasure and pain; then to shifting our perspectives away from those that stifle progress to those that allow us as entrepreneurs to thrive.
Unlike other small business books that can be highly theoretical, Lonely Entrepreneur is a practical, easy-to-read guide that spurs one to think and take action. Readers will find the advice not only applicable to one's business, but to various aspects of their personal life. In an interview with Comstock's, Dermer talks about some of his ideas, including insight into running a family business with his brother.
What prompted you to write this book?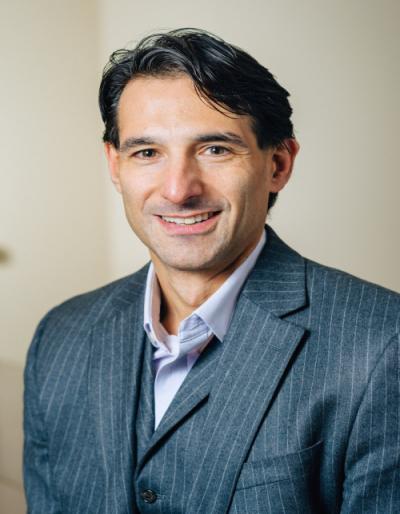 When we look at what every entrepreneur experiences, there's always going to be some level of struggle. That's one of the reasons I was encouraged to write the book. What emerged from my challenges in running a company was a methodology predicated on what I call the 4 P's: pressure, passion, pleasure and pain. Out of this came a set of prescriptions that we examine in the book to assist entrepreneurs in recognizing and shifting their own flawed perspectives so that they can move their businesses forward in a meaningful way.

What you seem to be saying is that identifying these flaws is the key to shifting them?
Exactly. If your business is struggling or not doing as well as you would like, it's most likely your fault. But until you realize that you've developed these flawed perspectives, you really can't make the changes.
Is there a chapter in the book that highlights the importance of engaging this shift?
Yes. One, in particular, is called "Standing Out From the Crowd." As entrepreneurs, we all believe we are creating something unique. But when we discover that we lack the necessary capital, resources and distribution channels to push forward, the question becomes one of how to make your product or service stand out when you are competing with people from all over the world who have more resources. So in this section, we explore the whole concept of "Find Playgrounds Where Other People Aren't Playing." What we are talking about is identifying another niche or area where you can establish a strong strategic presence instead of competing in places where other businesses have lots of resources.
There are some excerpts in the early part of the book about the challenges you faced in working with your brother. Can you talk about this briefly?
The thing about having family members involved is that the healthy relationship you have with them is going to entail a different set of dynamics than say that of an investor or customer. In other words, family relationships often lack the personal boundaries and accountabilities needed to function effectively, especially during the early stages of the business. My premise in Lonely Entrepreneurs centers around the importance of having an objective third-party person involved who can serve as a sounding board and bridge when inevitable conflicts arise.
Frankly, there were times when my brother and I couldn't even be in the same room together. And yet we both wanted the same success. I find this certainly true for lots and lots of people who are involved in family businesses. So bringing in a third-party, even if it's not someone you formally hire, that sits down every week to mediate differences between family members is an excellent investment. We selected a person that proved invaluable with resolving differences and helping us become more accountable.
What's been the general reaction to the book title?
The response has been a sort of a genuine connection to the real, at times unrealized emotional energy attached to being an entrepreneur. I've found that only 1 out of 10 people have some negative reaction to the title. Often the resistant ones are those entrepreneurs who for some reason are hesitant to peel back the onion and look at their business, as well as their self. [The other ones] are more likely to simply say, "Yes, I feel that."