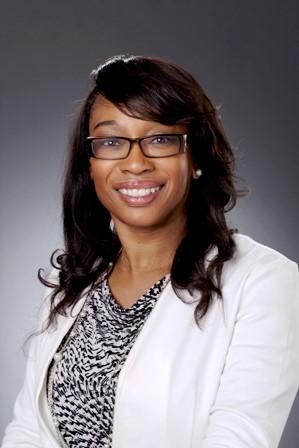 Health care is more than hospital visits. That basic idea might not be common knowledge, but Adrienne S. Lawson aims to change that. As senior director for Health Equity, Diversity and Inclusion at UC Davis Health, Lawson's expansive work includes rethinking ways to address the "social determinants of health," the conditions in which people are born, grow, live, work and age.
As the U.S. grapples with the COVID-19 pandemic, these factors — such as socioeconomic status, education, neighborhood and employment — play a pivotal role in the fight against systemic racism and social injustice.
Comstock's spoke with Lawson about how businesses in the Capital Region can transform the status quo, facilitate healing in the workplace and community, and rethink what service looks like in 2020 and beyond.
What is the biggest blindspot facing businesses regarding social issues?
When you have a business, you're focused on making a profit, which is good. Families need to be fed, employees need to be paid. Diversity and inclusion is a common blindspot. Diversity is not just a black person, a Latino person, a Native American person and a white person. That's important, yes, but to be truly inclusive we should acknowledge our veterans, individuals with a disability and the LGBT community. A lot of studies show that by having a diverse and inclusive organization or business, you have better outcomes: staffs are more productive, happier; more cohesiveness, and profitability is there. If your staff feels they're included, they'll produce more. Diversity means welcoming employees and consumers from all backgrounds and that they feel welcomed, respected and valued. Inclusion means we honor, respect, embrace and value the unique contributions and perspectives of all employees.
How can business leaders adapt to these changing times?
Your practices are just as important as your policies. When I talk about transformational leadership, that's someone seeking positive change in an organization, business or school. Sometimes employees can be a liability. Your staff and employees can make you or break you. A transformational leader needs to know that. What's your mission statement? Is your practice greeting everyone who comes in the door? Do they feel welcomed? Maya Angelou has the quote that, "… people will forget what you said, people will forget what you did, but people will never forget how you made them feel."
What tools does a transformational leader need?
Humility is No. 1. When you're humble, you're a better listener. Employees can tell you valuable things, especially if you're not there all the time. Social media is so powerful now, it behooves business owners to create a welcoming environment. They ask themselves, "Am I role modeling the behavior I want my employees to have?" They are risk takers and seek diverse perspectives. Being a transformational leader means being creative, flexible, adapting to and embracing change. Leaders, take a walk around your area. Find out what people think about your business. Again, that's the humility piece. You accept feedback. Also, it's about sharing how you can offer internships in your business. How can you give back to schools? We always say "kids are the future," but we have to train them.
What are the ideal strategies for workplace inclusion?
I use the (Netter) Principles when actualizing inclusion — for example, workplace inclusion is when human differences are welcomed, valued and leveraged, not just our similarities. In addition, an inclusive workplace recognizes traditional and non-traditional skill sets and creates a professionally nurturing environment in which all employees have equitable access to opportunities for personal and professional growth. Lastly, an inclusive workplace establishes systems to recognize, acknowledge and reward the diverse contributions and achievements of employees at all levels of responsibility. The outcome of these practices is increased morale and engagement. … (When) morale is high, there is greater productivity and commitment.
What is restorative justice?
Restorative justice is a global social movement with many traditions and approaches. According to (the inscription of) Rupert Ross' book "Returning to the Teachings," the "Anishinabe (the original people) had ways of dealing with justice within the community. The circle was known to be the place of no end. It created a space where one's voice could be heard — where the capacity, the connection, the creativity of the community found a place of being — by bringing people together to repair the harm that had been done." The Anishinabe tribe started circle practice, now called healing circles, community healing circles, restorative justice circles that are used in the criminal justice system, K-12 schools, colleges and universities and now at medical centers. A central practice of restorative justice is a collaborative decision-making process that includes harmed parties, people who caused harm, and others to seek a resolution that includes: accepting and acknowledging responsibility for harmful behavior, repairing the harm caused to individuals and the community, and working to rebuild trust by showing understanding of the harm, addressing personal issues and building positive social connections.
Final thoughts?
My heart goes out to businesses that may not open back up. Our priorities totally changed. We had to pivot, but growth is about looking at change as opportunity and still having a positive attitude. How can I meet the needs of the community now? You find out by listening, maybe creating a survey that says, "This is the business we had; how can we demolish what we had and pivot? How can we serve you?"