Over its 10-year existence, Hacker Lab taught Sacramento the term "maker space." In the process, it's helped thousands of people learn to build, make, cut and code. Hundreds of entrepreneurs started turning their dreams into reality at one of its once three locations. But when the pandemic hit, the struggles began. Earlier this month, Hacker Lab announced on Facebook that the "organization was unsustainable in its current form" and intended to begin liquidating much of the equipment and shutting down operations by mid-August. Longtime Sacramento reporter Ed Fletcher spoke with its CEO Gina Alatorre about trying to save the enterprise from debt, the next pivot and her hard-learned lessons.
In brief:
A weakened business model, the pandemic, debt and rent increases contributed to Alatorre's decision to shut down Hacker Lab.
Hacker Lab will liquidate its equipment and shut down operations by mid-August.
Alatorre's next move is to build a small business incubator located in Oak Park tentatively called "Made" by Hacker Lab.
So thank you for talking with me. And obviously, it's a very sad situation. Can you tell us what brought about the end of the Hacker Lab?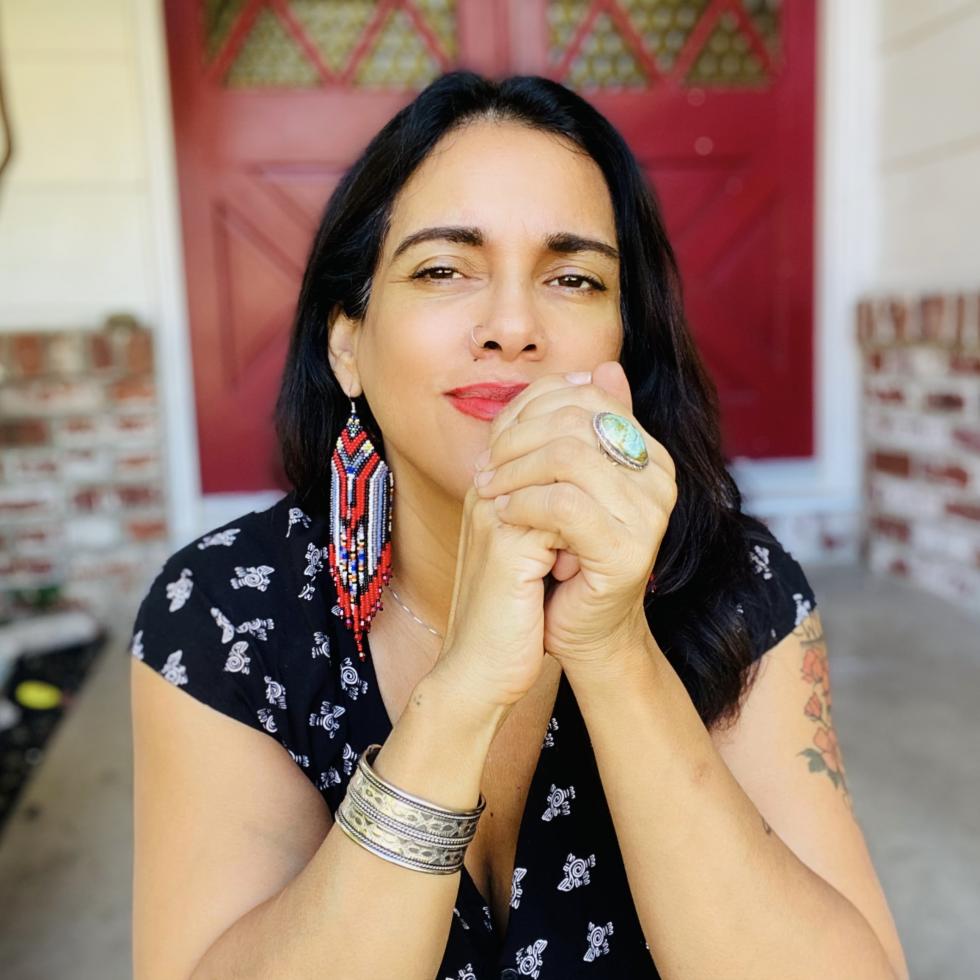 We were in business for quite some time before we took on our first loans. While making the move from the I Street location, we took a loan for $125,000 in addition to our basic $100,000 line of credit. I thought, OK, well, you know, we've been in business for seven years and we make this much annually. So it's normal when you're expanding to get some debt. And so I didn't really pay much attention to it.
When the pandemic hit, we had three locations (Sacramento, Rancho Cordova and Sierra College) and we were partnered with Sierra College and the City of Rancho Cordova, Placer County, and the City of Sacramento.
So we were highly funded at that time, but we were never really a positive cash flow company. It's kind of one of those businesses that we do because we believe in it, and it's much bigger than us. So we knew we were never going to get rich off of it, and that was never our agenda.
When the pandemic hit, it's when everything kind of started hitting the fan. We decided to close the Rancho Cordova location and before we could close the Sierra College location, our school partner made the decision.
So there went all of this revenue because these things were happening, the pandemic was happening. We got the PPE loan and other forms of federal aid to cover our costs but with revenue down 40 percent, the loans could not hide the bigger problem. By September, (we) got another $500,000 loan so now our debt is $750,000. At the same time, all of our funders were pivoting on what they were funding.
We were basically making all the asks for funding. We were giving people our numbers, our data, like we served over 3,000 people a year in our space. We presented our demographics, our impact during COVID. It was exceptional work by my team.
Our business model wasn't working anymore and our rent went up. We moved to the R Street location expecting to ramp up our membership, but because a pandemic happened we were never able to achieve that.
Despite all this, I believed in our team and our mission so I pressed on to get a Small Business Administration loan. We were looking at laying off people and I didn't want to do that. I called every day to get that loan. I had smart advisors telling me to walk away and save myself but I couldn't see it.
I thought getting the loan was a godsend, but it only pushed us deeper into debt. Once I wrapped my head around having to personally guarantee $1,000,000, I decided I can't go forward with this big machine. I've put my heart and soul into it and I think we've done something profound for the city, but I can't go on.
It sounds like you've taken advantage of a multitude of federal programs that were lifelines to try to help businesses survive. But do you think the City of Sacramento could have done more?
I do wish that we had gotten more support from the city when we needed it most. They have supported us quite a bit over the years. And I'm very, very, very grateful for that, and I don't ever want to tarnish the fact that we have gotten a lot of support from the city and they've been great partners.
I don't want to play the "what if" game, but it sounds like the landlord should have given you a discount, considering the circumstances and what Hacker Lab contributes to the community.
I don't have anything bad to say about our landlords. At the end of the day, everybody has to get paid and make their money. And I don't know what their finances are like. They did allow us to pay half rent for a long time, but we paid that back. We'd get behind and the loans would help us catch back up.
We are paying more than ever on rent … and spaces like that are just so expensive now in Midtown. We considered moving, but just to move our space is very costly as well. I think the last time it was like $40,000-$50,000 just to pack everything up and move it, and electrical and all of those things. So it's not like you could easily move.
I know a lot of people will wonder if there is anything that could be saved. Is it too late? Could it be rescued?
So in its current form, I can honestly tell you; like, for me, I'm done with that. Eric Ullrich (former business partner and co-founder) moved on. He was really the operations behind the makerspace aspect of it. I handled the programs and he handled the makerspace. If anybody wants to carry on and we have a good relationship, come talk to me and let's see what we can do. That's been put out to the close circle.
I have a lot of people kind of reaching out and saying, how can we help? I'm planning on pivoting and moving into a smaller space and have a more focused approach on things that I feel that I'm passionate about.
My work is not done. We have contracts that are pending with the city. We have contracts with the county. The county's been a really great help and supportive of ours. And we do have a contract coming up with Kaiser. These programs will target low-income women.
I have to carry on because I feel like there's more work to do. I don't think we're done yet. And I really feel this is an evolution. Everybody thinks I'm crazy, that I should just go sit down and just rest for a minute and figure out what's my next move.
I'm going to pay down the Hacker Lab debt and that's a lot of money. I have to keep moving because that's real. It's a hefty bill monthly.
I was going to ask about that. How do you resolve the million dollars in debt? And you're saying that you're going to carry forth with some other entity that's going to enact some of those contracts?
Yes. So I'm looking at a much smaller space in Oak Park on Broadway — about one third of the current size. I'll be working with entrepreneurs one on one or as a community, talking about business and life and creating these connections. This is how I started. Unfortunately, it will be a very micro team. I just have to reset, have some creative time and create something new.
What will the new location or thing be called?
Fab. It's linked to the MIT Fab Lab program. It stands for fabrication, it stands for fabulous, and it stands for Fourth and Broadway. (Hacker Lab was) already part of the Fab network (a global affiliation of fabrication laboratories supported by Massachusetts Institute of Technology).
I'm eager to explore this previously built, but underutilized resource. It's basically a small business incubator very highly focused on that curation of small business and having success. There'll be a very small tool area, some woodworking, but none of the (large format cutting tools) and unfortunately no welding. (Note: Since this interview took place, the working name of the new location has become "Made" by Hacker Lab.)
You did mention that it's going to be a third of the size. Do you have any idea how many members will migrate with you?
I've been telling members and they're like, keep me posted and if you have room for me. So I don't know how many. Anybody who feels that they would want to move are welcome. All of our members will have what we honored out there. Our current members will be honored at their current rate because they are our members and we'll have some slightly higher rates, but we'll have an additional rate for people who are students and lower income.
I know you're still processing this in real time now, but if you were standing before young business leaders, what would you tell them about the lessons here?
My lesson is to pay attention because I had a partnership and I was like, OK, I'm the fundraiser, I'm the community developer and I'm going to respect each other's lanes.
I really hold myself accountable for not being aware of everything that was happening and not that I'm not putting blame on anybody, but I should have been way more aware and should have probably given myself more credit that once you give me the information, I can see it very clearly. One should really know everything that's going on in your business. I don't even care if you're buying, you know, a roll of toilet paper. You need to know who bought that roll of toilet paper. I think that's probably the most important thing is knowing everything that's going on. Pay attention to your books and look at them. If you're not looking at them every day, you're looking at them every week. And just so you understand where your money is going, you know what you're paying for.
Be very keen on your finances and ask questions. Asking questions is really important. I look back in hindsight, but I should have done a much better job and I think really honestly it's knowing when to say "no." That's what entrepreneurs do: We just run with scissors. We jump off cliffs and and and take chances and we just go for it.
I've had so many businesses and this is not the biggest conundrum I've ever been. And, at the end of the day, it's just money. And I've had far worse situations, believe it or not, than I am right now. And I've gotten out of them. And by God's grace this one is no different. But yeah, nobody realistically knows when to stop.
I know you say you've been in much worse situations, but are you taking care of yourself? I know that that's something that you don't talk about a lot about: business leaders, mental health and taking care of yourself and those sorts of things.
I don't know the answer to that yet. I'm doing the best I can, you know what I mean? I'm working on being kind and forgiving myself, like allowing myself to go on a little road trip with my daughter and grandson. I was like, "I need to get out of here."
I'm doing the best I can considering that there's so many moving parts. Like, we have to empty our whole building. We have to get rid of 10 years of stuff. My poor team, they're going through this transition emptying out a building, something that means so much to them. There are also people that left full-time jobs to make their dreams happen by working out of our space.
I do wish that we would have had more support. I don't blame anyone. I am fully accountable as a business owner and a leader. And there are no hard feelings. I am very grateful.
Is there anything else you wanted to add?
Yeah. I just want to say thank you to everyone. I'm going to transition into something else. But this is definitely the end of an era. Our space was very different in a sense that so many people helped build it. That space was definitely not done by me. It wasn't created by Eric. It wasn't created by (co-founder) Charles Blas. Hundreds of people made that space. Hundreds of people put their hands on it and built in there and donated stuff and gave money and classes. And if it's not hundreds, it could even be thousands. I mean, there's a lot of people over 10 years coming and going and not just being members, but really contributing to that place. And I just way to say to our entire institutions and our partners, like we've had some really great partners. And I'm thankful to our partners and I'm thankful to the city and just thank you. I thank you so much.
Edited for length and clarity.