Pamela Marrone, an entomologist by training, founded Marrone Bio Innovations in 2006 to develop biologically-based products for pest management and plant health, for use by both organic and conventional farmers. She took the company public in 2013, and MBI now has several products on the market and more than 400 patents issued or pending. Comstock's spoke with Marrone about MBI and the Capital Region's growing innovation ecosystem.
Chemical pesticides are used by most of the world's farmers, representing 95 percent of the total crop protection market. What needs to happen to increase the use of biopesticides globally?
It's the same everywhere I go: education and awareness. The growers just don't know, they're not aware of the products out there because most of them are the domain of small companies, and they don't know how to use them. I was the keynote speaker at a first-ever bioproducts seminar in Chile, and we had a pulse poll during the meeting that asked what would help create more adoption of biologicals — it was 420 people and most of them were growers from Chile and Argentina — and the answer was they would like help in how to use the products on the farm. And that's true here; we surveyed almond growers and grape growers in California, and found that not only do we have low awareness of our company, but also low awareness of the [biologicals] category.
How has your company been able to get conventional farmers to adopt your products — what key benefits are they seeking?
Farmers always choose a product that has to work. They'll also choose a biopesticide because they can't use a chemical. One [example] would be that they can't use chemicals right at harvest time. If a late pest comes in or they have a late disease, they have to spray. But if they spray a chemical it will run afoul of the pesticide residue rules that allow them to export the crop, because most importing countries nowadays don't like chemical residues and impose restrictions … These are reasons why growers will choose our product. But it has to offer a return on investment, and it has to increase yield or quality, or control the pests. Really, performance is No. 1.
Your company aims to create sustainable pest management solutions that address major global issues, including increasing the food supply to meet a rising population. What areas of biotech are best poised for disruption?
In order to control pests, everyone agrees that you can't just use nothing. So right now [growers] use chemical pesticides and, in many parts of the world, genetically-modified crops. We think biologicals is the third most impactful category that will influence how we're going to feed the world more sustainably. Biologicals should be equally important as modified crops and chemical pesticides, and indeed biologicals are the fastest-growing category of crop inputs.
We're building an entrepreneurial culture and innovation culture here, but because Sacramento has been a government town, it's taken longer than other regions. We're getting some venture capital; we need more of that.
In terms of tools, gene editing is going to become very important because you can modify a crop and improve a crop without having to introduce a foreign gene, which is what some consumers object to. Surprisingly, Europe has said they're not going to allow gene editing crops; they don't allow GMO crops. But that's very surprising because with gene editing, you basically speed up nature, whereas with GMOs, you add something foreign to a crop … Gene editing is just another tool for modifying crops — a powerful tool.
Tell me more about your company's strategic investments in cannabis.
We have a cannabis sales specialist — one person full-time — because we're swamped with all the questions and we need to give the growers technical support. A lot of growers come into the space who don't know anything about agriculture or how to grow a crop. We also created a new brand called CG; we've gotten those [products] registered for use in cannabis in all the key states. California just came out with a report that there's still a lot of illegal chemical residues on the cannabis they tested, so we're happy to help transition away from that illegal use of chemical pesticides. California and Colorado do not allow any chemical pesticides [on cannabis crops], only biologicals.
What makes the Capital Region suited to be a major ag biotech hub?
It's a really good place for companies because we're very close to our customers. We're so close to the 'big ag' and all the fruits and nuts and vegetables. So it's a really good location; you can do pilots and field trials with your customers. And being close to the California Department of Pesticide Regulation — what DPR does sets the standard for what everybody else does in the country. So being close to Sacramento is really important. We are developing this cluster, and as more companies come in, more are attracted. It creates a critical mass, and I think we're getting there now, certainly with seed companies and seed technology and ag-biotech.
Davis voters have routinely voted down proposals that include a wet lab business park. What does it mean for Davis long-term if the city can't get more wet lab space?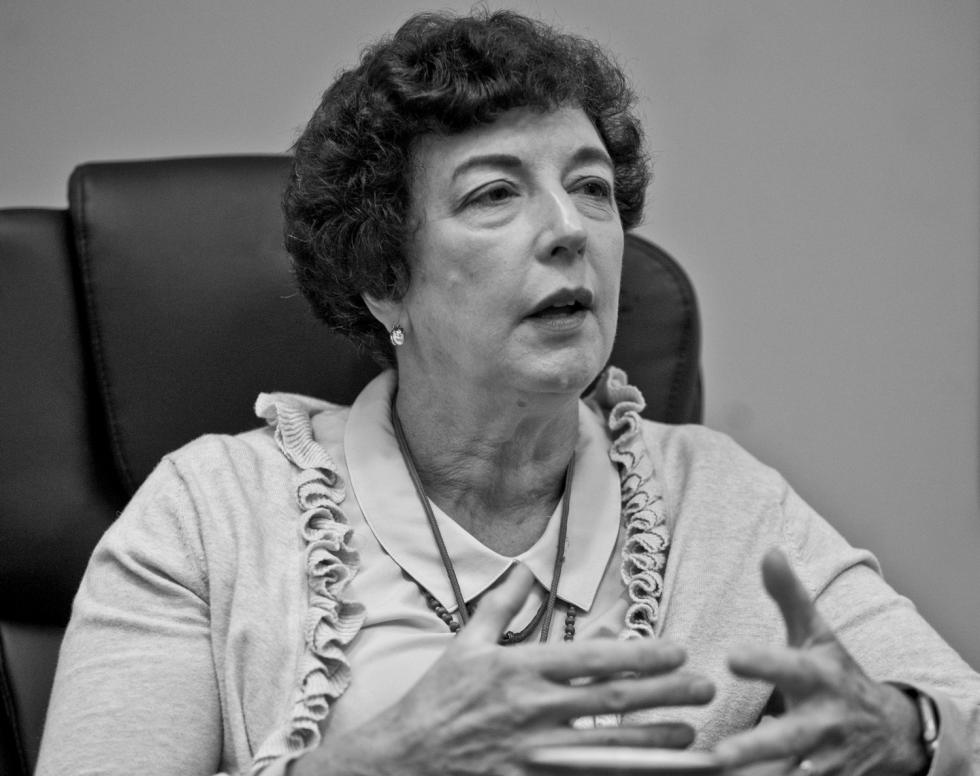 There's an explosion of investment capital going into agtech and innovative new agtech companies, and without wet lab space, we are going to be second fiddle to places like St. Louis with the Danforth [Plant Science] Center, Memphis with Innova Memphis [an early-stage venture capital firm] and Research Triangle Park [in Durham, North Carolina]. So we've got to get on the ball and create enough wet lab space to attract entrepreneurs. We're getting better in Davis in terms of spinning out companies from UC Davis. HM.Clause has developed an incubator along with UC Davis, but it's not enough.
What's the climate like for innovation in our region — what are our greatest assets and our most significant obstacles?
Certainly, UC Davis is our greatest asset. We're building an entrepreneurial culture and innovation culture here, but because Sacramento has been a government town, it's taken longer than other regions. We're getting some venture capital; we need more of that. We're starting to get this innovation culture and the infrastructure around it, and that just needs to continue. I just had two companies come to me recently — one was for a new unmanned aerial vehicle drone-type for spraying crops, and another was a strawberry picker robot. I'm seeing a broader range of startups here than I've seen in the past because entrepreneurs are seeing there's a lot of money now. Regardless of having the venture capitalists in the region, I think investors understand you want to be near your farmer customers. So if you're located here, they'll fund you.
How has the trend toward impact investing — as in, investors who support organizations that also create positive social change — affected your company?
I'm sure there are some investors we have, because we're a public company, that are impact investors, but most of our investors would not have that title. Our company has been starting from day one — from the banks we had taking us public and then the analysts we had following us afterward — more in the industrial chemical space. So we're in the same basket as DowDuPont and Monsanto. That's my next frontier: to get out and talk to investors who are in the organic foods, sustainable foods, wellness, impact investing area, like Calvert and other green funds. We don't have those institutions invested in us and we should.
You've said the SEC probe in 2014 that led to a charge of accounting fraud against your former chief operating officer was the toughest time in your career. What did you learn from that experience?
I was taking a bunch of courses after that about fraud and compliance, and what it really comes down to is the financial controls, people can get around them. Of course, you need to have all the rules and financial controls in place. But you have to focus on culture. As a CEO, you have to really ensure that your culture doesn't drift into something different than what you want it to be. When you hire new people, you hire first for culture; second for skills. … you can train for skills. But you can't train for culture. People either fit the culture or they don't is really what I've found.