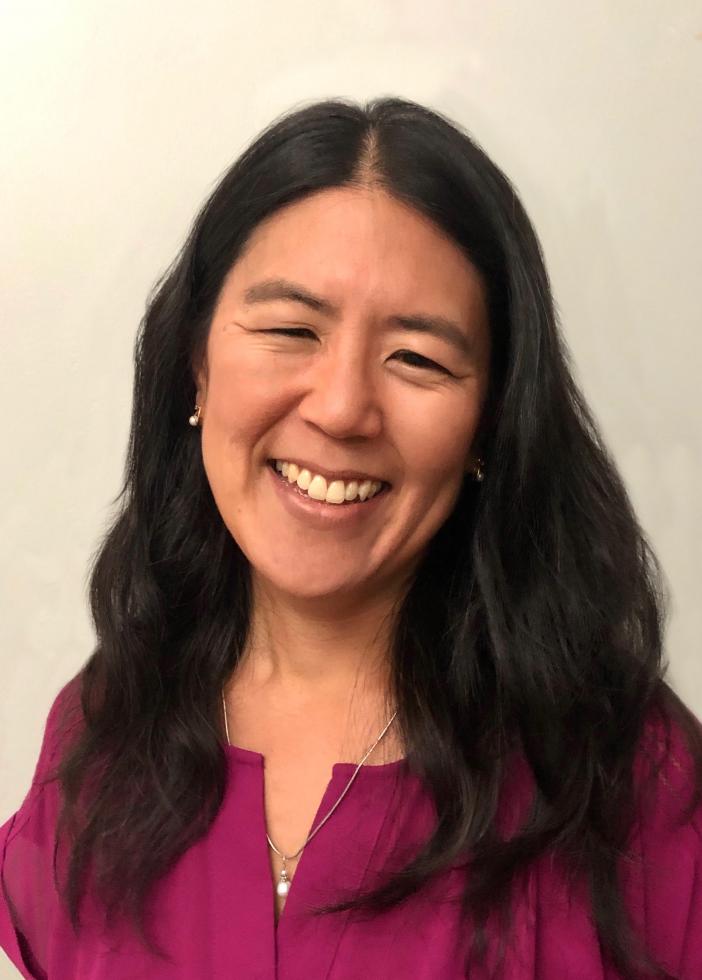 Jill Yoshikawa and her business partner Art Baird were high school teachers before they quit their positions, took their love of helping students and founded Creative Marbles Consultancy in 2003.
Creative Marbles currently provides educational consultancy services to 120 students in the Sacramento region to assist in navigating the complexities of the college admissions process. Yoshikawa and Baird basically act as school counselors, and approach the process by helping families identify each teenager's unique talents to highlight in their application — and to ultimately pursue an education and career they're passionate about.
The company's busy season begins at the end of September, when high school seniors start to submit their college applications, which are due from November through January. Comstock's spoke with Yoshikawa about being an educational consultant and how Creative Marbles has adapted to these unprecedented times.
How did being a high school teacher prepare you to be an educational consultant?
As a consultancy, we are educators. My business partner and I were teachers to begin with, so for us change was constant. You never knew which 35 bodies were going to show up in your room, but you didn't know what they were going to bring with them, what mood, what emotion; and when we're talking about teenagers — they're a very interesting sector of humankind. So what would work in one lesson for first period wasn't working by third period, or it was just a different set of kids. They had different questions. So for us, we were always really nimble.
As teachers, we really studied our practice and then we brought that value with us into Creative Marbles. So this idea of continuously improving, being nimble, staying flexible — that is a core tenet to how we consult. Because we are also providing information, we really exist to supplement what families aren't being able to access as readily in their schools — although traditionally they may have been through counseling services or librarians or teachers, that has really shifted and we saw that on the inside of schools so we started Creative Marbles.
What services does Creative Marbles provide that go beyond what is provided by school counselors?
Not only do we have the information, we know how to apply it. Because we're so small and boutique, we'll take all of that information and utilize it and apply it for the specific family. We know students and we know parents. I joke with my students, like, I speak teenager and I speak parent — (I'm) very fluent in both, and I can translate between the two. I have a collaborative team here and we work together so that we can really point that information so families get what they need.
Has COVID-19 changed the way that Creative Marbles works with students?
We're college admissions consultants, and with teenagers, they work at all hours of the day, and with college essays the creative writing process knows no bounds. It wasn't unusual for us to be working with students at 10 or 11 o'clock at night. So we started using video conferencing about six or seven years ago for that reason. It was pretty seamless for us to do that with our parents as well, and we were very familiar with the technology. We just started expanding our tools to be able to do it (during the pandemic).
COVID-19 prompted all Ivy League schools to make SAT and ACT scores for admissions optional during the 2020-21 academic year. Will this make the admissions process easier?
Test optional means that they (students) do not have to submit scores, but if they do have a score, they can submit it for consideration. And then the admissions officer will use it at their discretion. But they won't be disqualified from being considered for admissions if they don't have a score. It's precipitated because students don't have access right now. All of the SATs and ACTs have been canceled since March and that's ongoing. SATs were recently just canceled for a wide swath of students in August — it's happening in pockets, but in California, at least our students aren't taking the test. So in order to ensure the greatest access, it is being waived so that we can still give access to this fall 2020-21 class of seniors to college.
There's an added layer of challenge because what you have is a cohort of 17-year-olds who for their entire lifetime have been expecting admissions to look a particular way, which included SATs and ACTs. We're talking about multi-generations who know this as an integral part of the admissions process. And now all of a sudden, because of the cancellations, people aren't sure exactly how to think of the admissions process. (Test scores) are a metric for U.S. News & World Report rankings of colleges. It's on every admission statistic website. Now students are missing that, and parents are missing that too.
We forecast that the admissions process will have a greater degree of subjectivity in the evaluation because admissions officers are just going to do a greater degree of interpretation of a student's experience. So we are talking about that, but as far as our advice, it remains core. For us, our advice centers on who the student is; who is that person? What are their qualities and characteristics? What are their aptitudes? We spend the majority of our advising time really reflecting on who the kid is. That is the core of our advising. And then we're also adding on here's how the admissions process we predict will shift — which it does every year, so we advise that. So it's shifted a little bit of the information we're giving, but not what we're doing. For us, the key is a student-centered, family-centered process because we don't know how to do it any other way.
The Operation Varsity Blues bribery scandal in 2019 brought awareness to a "side door" entrance to the college admissions process. What should parents and students keep in mind when applying for colleges?
While the parents who are now serving, will or have served jail time all had means, and should pay the consequences of their actions, what I mostly recognize is the worry and anxiety amongst all parents to want a brand-name college acceptance, regardless if their children's natural aptitude and academic needs are aligned with the particular culture and opportunities of the university. Parents with additional economic means crossed into the criminal realm and paid for what they thought was most desired, much to the detriment of their own selves as well as their relationships with their children.
For all parents, I recommend being guided in college selection decisions by what's best for their individual child. Parents are naturally experts in their children, having been the closest adult to watch them evolve since they literally entered this world. And teenagers, with the assistance of experienced guides who both understand the college admissions process, as well as the (ability of the) modern teenager to ask reflective questions, can, through a series of conversations, articulate their own qualities and characteristics. The self-reflection is both necessary to craft insightful college essays, but also because students can devise a "road map" which will guide them when they enroll in college.
With more understanding of themselves, (the) student can then add to the consensus-building conversations with their parents about what college is right for them. The college admissions process is essentially one of selection. When students and parents start with who the student is, then they're working to select a college, not waiting to be selected by a college.
–
Stay up to date on the effects of the coronavirus on people and business in the Capital Region: Subscribe to the Comstock's newsletter today.