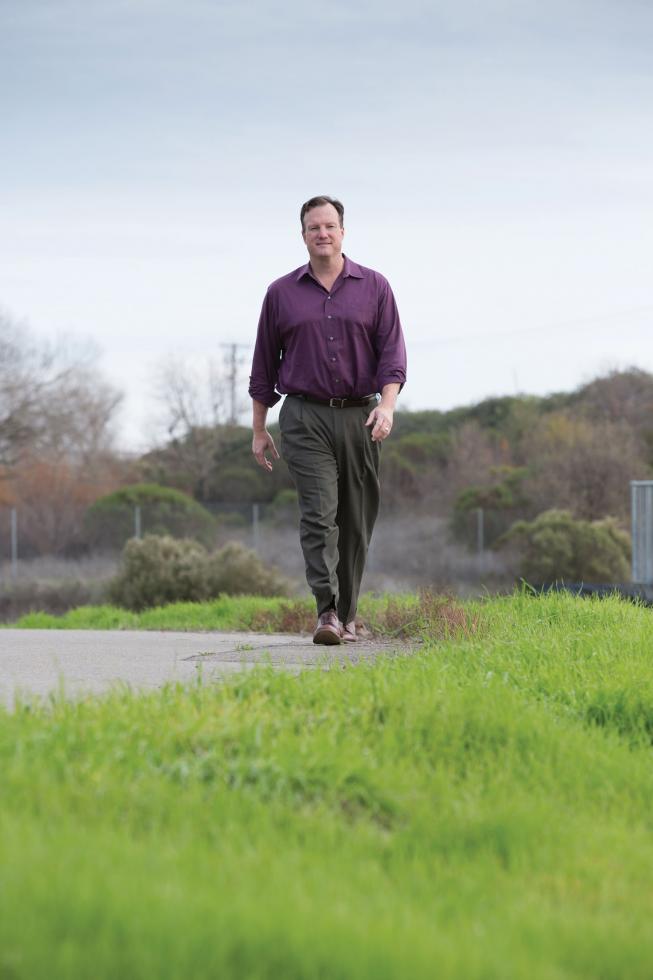 Longtime Placer County supervisor Kirk Uhler, now in his 4th term representing the communities of Roseville and Granite Bay, was recently selected as the new CEO of the Sacramento Area Regional Technology Alliance. Uhler is also the owner of Roseville-based Rensa Group, a marketing, communications and government relations firm, and the co-founder of VidGage, a social media platform.
You first ran for office when you were 24. Today, there is a rising of young professionals in Sacramento interested in leadership roles. Having gone through the learning curve, what kind of advice would you give to young people looking to get involved in politics on the local level?
As Placer County's supervisor for District 4, what are you going to be focused on in Roseville and Granite Bay for the remaining two years of your term?
In Placer County, we weathered the recession better than most. So now we're in a position where we have great opportunity.
Our sunset industrial area, which is the Highway 65 area between Roseville and Lincoln, has thousands of acres of job-creation potential. It hasn't taken off because there isn't adequate sewer or water out there, and there aren't the kinds of services that job creators want. As we go through the update of our Sunset Industrial Area Community Plan, we are asking, 'What are the appropriate land uses that will attract employers? What can we do that encourages folks to come spend private-sector dollars?'
Finishing our Placer County Conservation Plan is also a key focus, and we're almost there. When I got involved with this thing eight years ago, I never for the life of me imagined it would take [this long]. But the finish line is in sight. At full implementation, you're going to have anywhere from 50,000 to 80,000 acres set aside in perpetuity for meaningful conservation. We will have clearly defined the urban growth area, so people looking to locate here can make their lifestyle choice with their eyes wide open, and the people who are investing in the ground will have certainty.
You have recently stepped in as the new CEO of the Sacramento Area Regional Technology Alliance, an organization that has struggled to galvanize the community around technology. What is your action plan?
SARTA has historically tried to identify and celebrate the successes of small businesses in the technology sector. SARTA has done a very good job of playing matchmaker. But beyond that and beyond being a great resource for cataloging what's happening in various segments of the technology sector, SARTA needs to be more responsible for driving activity. We need to be more actively involved not just in identifying the companies, but in identifying and meeting their needs.
How will that transition take place? What will it look like in action?
It's important to have properly educated entrepreneurs who know how to explain what their product offering is, what the value proposition is, how it relates to the competition, how they're going to take it to market, and what their exit strategy is. If they can articulate those things, they can attract investment. We have an awful lot of people here in the Sacramento area who can do all those things, but to what audience? There hasn't been a coalescence of resources for entrepreneurs to appeal to.
That is the role SARTA is going to play, coalescing those resources together in both affiliation and physical space. We are going to have a physical place for our medical technology center. We are going to have a place for our Next Technology center. We are going to have physical locations where businesses will be invited to come and grow.
We are going to steal the model from Tech Columbus. Five years ago, they were just like SARTA, and they created a for-profit subsidiary. So we will create a Venture Start fund; companies that come through our mentorship program can be analyzed to see if we want to invest. We are already in conversations with the city of Sacramento, and they are willing to participate in placing our MedStart program and funding a position to run it. We are going to be spinning off anywhere from six to eight medical-related companies per year, the vast majority of which are going to locate in the area. What is the economic ripple effect, and is it worth it to the city to spend 75 grand to find a position? Heck yea, its worth it.
What is the venture capital environment looking like regionally, and are you seeing outside money coming in?
Right now, my focus is on money here. We are absolutely seeing a strong interest in the medical sector from outside investors. But where I am going first is our own local governments. They collectively invest billions of dollars in bond funds and various other vehicles to hold assets for water districts, for school districts. I'm thinking we talk to Sacramento County — which manages its own pension fund — we talk with Placer County, with Yolo County and say, 'We're going to use this money to start businesses right here in your counties. Put your money here. We'll provide you an attractive rate of return.' How fun would it be three years from now to say Placer County invested in these 15 companies that are located right here and, oh by the way, also earned double the rate of return as that of the stock market?