The Greater Stockton Chamber of Commerce has hosted Leadership Stockton for over 40 years. City staff have been participating in the program at various times throughout its history, developing its future leaders.
Since its inception, more than 940 graduates have attended various professional development programs and participated in projects to focus on solutions for real community problems to prepare them for many roles in the city, including government, health care, education and human services.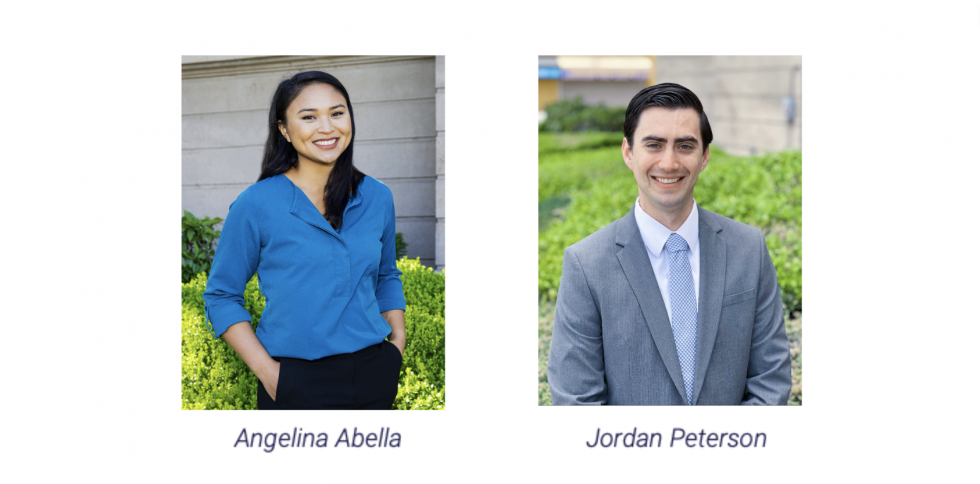 Angelina Abella, Leadership Stockton Class of 2023, is a young professional striving to make a difference in her community. The recent San Jose State University graduate thesis supporting her Master of Public Administration degree entitled "Evaluating the Entrepreneurship Ecosystem in Stockton, California" details initiatives for a more integrated and collaborative system.
Abella has presented her information to city management and is pursuing many recommendations, including an entrepreneurship ecosystem resource map and other initiatives, says Carrie Wright, director of economic development for the City of Stockton.
Leadership Stockton Class of 2020 graduate Jordan Peterson was inspired to join the city as the economic development manager. "Leadership Stockton introduced me to the full spectrum of topics that impact the local community and inspired me to pursue a career in economic development at the City of Stockton," Peterson says. "Participating in Leadership Stockton enabled me to forge valuable connections and relationships that enhanced my personal growth, community impact and leadership potential."
"Leadership Stockton is developing the city's future leaders and creating equitable access to professional development programs for our diverse community." Carrie Wright, Director of Economic Development
Peterson has excelled in the role and has managed the city's successful Emergency Rental Assistance Program during COVID and brought more than $7 million in grant funding to the city through competitive grants.
"The City of Stockton's leadership will continue to invest in them as they pursue their goals," Wright says. "Leadership Stockton is just one example of that investment. We are passionate about workforce development and creating opportunities for them."
The Leadership Stockton Class of 2023-2024 is set to begin in August of this year.