Sure to make a splash in the technology innovation space, the fourth annual Impact Global Venture Summit will be held on Thursday, October 7 at the brand-new SAFE Credit Union Convention Center. In anticipation of the event, Comstock's had the opportunity to sit down with the Summit Chairman and General Partner of Impact Venture Capital, Jack Crawford, who enthusiastically shared that this year's Summit will be the best one yet.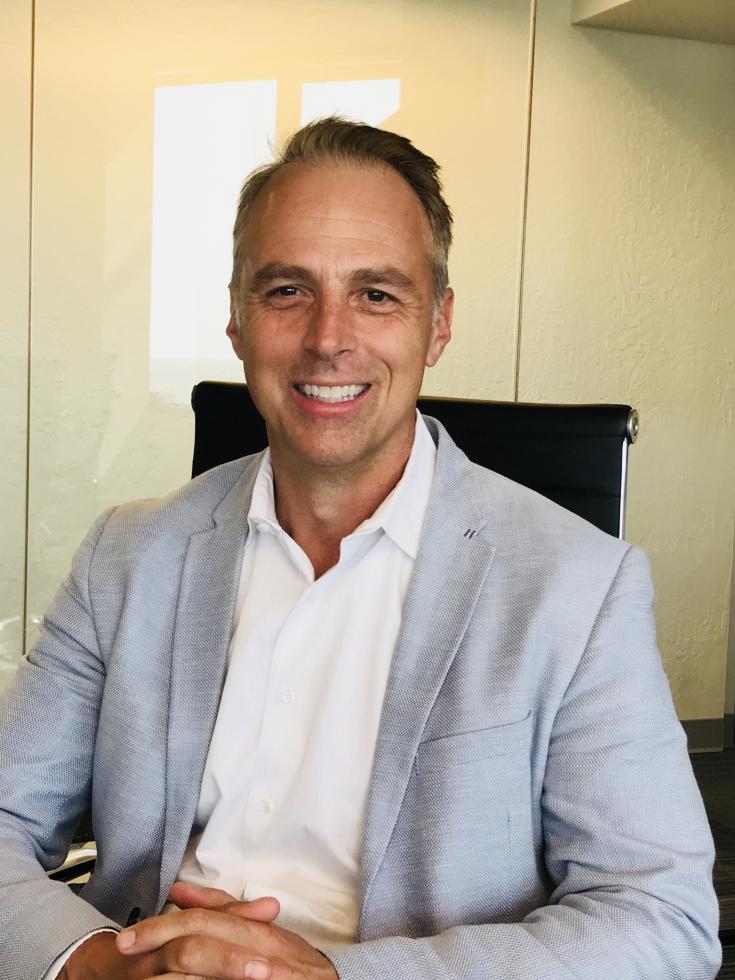 Q: The Summit is promoting three tracks: innovation, investment and society. Can you elaborate on these three themes, and also share what experience participants can expect from attending?
A: This year's Summit will focus on innovation and investment in today's leading technologies and the impact those innovations have on our society. Innovation will specifically focus on the latest technology trends; investment will be geared towards corporates, corporate venture capital (CVCs) and traditional venture capital funding; and society will examine the future of work, social entrepreneurship and the development of smart cities. We are expecting more than 1,000 investors, entrepreneurs, corporate executives, policy makers and students to attend. They will have an opportunity to learn first-hand about the leading innovators and active investors shaping today's technology adoption in our global, fast-paced world.
Attendees can expect a rapid-fire, hands-on day. The Summit will have 15 different speaker panels, Epic Office Hours — think speed dating for startups and investors — a startup showcase featuring cutting-edge applications of technology and a professional networking event to round out the day.
Q: What can attendees expect from the Summit's impressive and robust list of speakers?
A: We have speakers coming from Silicon Valley, Southern California and New York, culminating in what we believe to be a diverse, world-class speaker lineup. Attendees will hear from three keynote speakers on emerging technology trends, including Jan Geldmacher, the former operating partner for Softbank; Ken Coleman, chairman of EIS Group; and Kate Renwick-Espinosa, president of VSP Vision Care. In addition to the keynote speakers, attendees will have the opportunity to attend different breakout sessions and choose from 15 speaker panels.
Q: You mentioned the Summit will include Epic Office Hours. What are Epic Office Hours and who should attend?
A: Epic Office Hours mirror speed dating but for startups and mentors. For startups looking to pitch their ideas, we encourage them to register for Office Hours, as they will have an opportunity to gain invaluable feedback and insight from investors. Office Hours were so popular at our 2019 Summit that we are thrilled to offer them again. Those interested in participating need to register and purchase a ticket.
Q: How do we buy admission tickets?
A: Tickets are now on sale and early bird pricing is available through September. Register now to purchase your ticket.
Q: With COVID-19 in mind, what safety precautions is the Summit taking to keep attendees safe?
A: We take all COVID-19 safety precautions seriously and will follow all county, city and state mandates. We will provide attendees masks and offer hand sanitizer at all stations. Our commitment is to do everything we can to make this event as safe as possible for all speakers and attendees.
Q: Can you tell me more about Impact Venture Capital and the role the company plays in the region?
A: Impact Venture Capital invests in early-stage technology startups with a focus on civic tech, cyber security and artificial intelligence. Our mission is to bring capital and connection to the startups we invest in, which is why we partner with corporates, CVCs and policymakers to accelerate growth and navigate challenges. From hosting the Impact Global Venture Summit annually to Impact TV and monthly webinars, our firm is committed to sharing resources and serves as a thought leader in the technology space both locally and globally.
To learn more about this year's Impact Global Venture Summit or to purchase tickets, please visit: https://impactventuresummit.com.