With a fusion of made-from-scratch culinary, beverage, and entertainment components, Punch Bowl Social has achieved not only uniqueness, but excitement. Punch Bowl Social offers something for everyone with food and beverages from conventional to creative, and social gaming that puts it over the top as the place to be.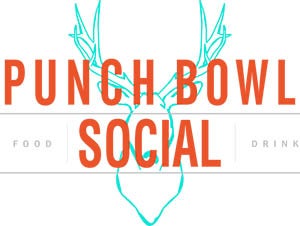 Social gaming includes bowling, bocce ball, billiards, cornhole, darts, foosball and bonzini, board and table games, classic arcade games and pinball machines, and even a social virtual reality experience at select locations. "Our gaming program is so unique," says Shannon Silva, national sales director. "There is a nostalgic feel with our arcade games, pinball machines, and board games which is paired with cutting-edge virtual reality in a social setting."
Founded by Robert Thompson, Punch Bowl Social first opened in 2012 in Denver, Colorado. In just six years, Punch Bowl Social now has 13 locations nationwide, with a 14th location slated recently opened in San Diego in June. One of the most recent additions is their Sacramento location. Ideally situated on K Street in the heart of DOCO (Sacramento's vibrant core), Punch Bowl Social Sacramento adds to the mix of retailers, hotels, and entertainment venues that includes the Sawyer Hotel and the Golden 1 Center.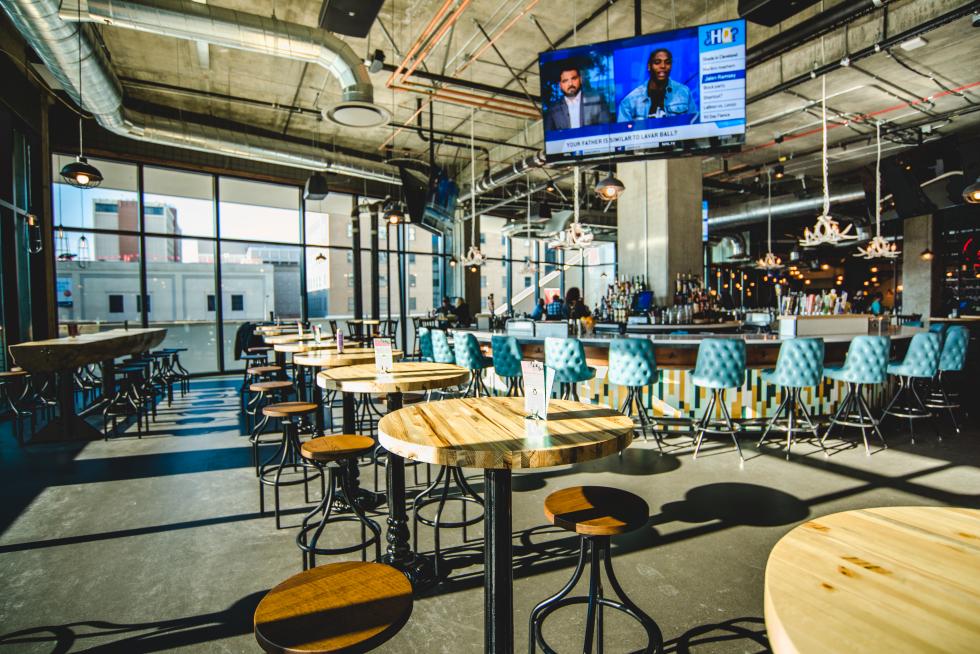 Punch Bowl Social Sacramento opened in December 2017, partnering with the Norah Foundation, a local nonprofit serving children and families facing health-related hardships. An ideal experiential event location for groups of all sizes, accommodating up to 1,000 guests, the two-level, 25,000-square-foot space welcomes guests at street level with a bar and bocce court. On the second level, a vast paradise of sights, sounds, and scents awe those seeking food and festivity. The unique design of Punch Bowl Social is as much a part of the experience as the food, drinks, and games. The gathering space blends mid-century modern, Victorian, industrial, and mountain lodge design themes together.
Punch Bowl Social's high-integrity culinary program is led by the company's culinary partner, James Beard, award-winning chef, and Top Chef judge, Hugh Acheson. The innovative menu features crave-worthy, made-from-scratch entrees including the popular OMFG Gluten Free Southern Fried Chicken, Superfood Grain Bowl and an innovative Chicken 'N' Waffles with smoked jalapeno pecan maple syrup. Brunch is available on weekends, and breakfast items are available until 3 p.m. every day.
For those wanting the diner's food, but also to be amid the gaming action or settled into a cozy corner, there is open seating throughout the facility. Guests may choose a seat at the bar, a high-top table, or a couch by the fireplace in the Punch Bowl Social's holiday lodge, one of the favorite spaces to host private events. Staff will bring menus and serve food to any chosen spot.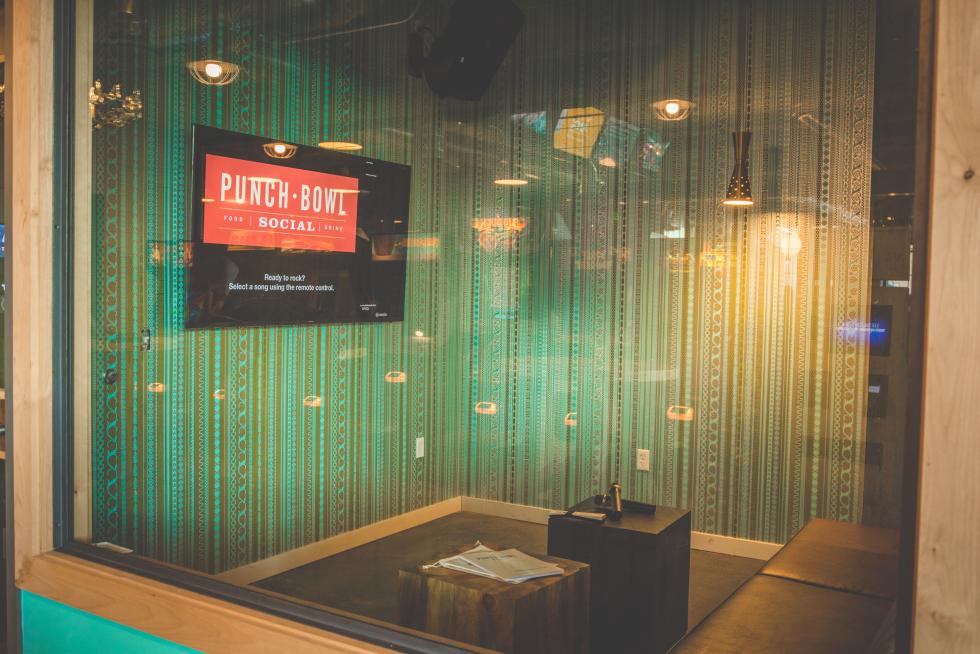 On top of that, Punch Bowl Social's robust and well-rounded beverage program offers standard cocktails and much more. "Our beverage director, Patrick Williams, has created things you can't find elsewhere," notes Silva. "In addition to our namesake punches, we also offer a large selection of Northern California beers and work with local distilleries, as well." The beverage program has been thoughtfully developed to offer something for everyone, including milkshakes, sodas, fizzes, fresh-pressed juices, and punches, all of which can be alcoholic or non-alcoholic. Any beverage can be ordered as an individual drink or in a signature punch bowl.