Rex Moore Group, Inc., a Top 50 electrical contractor, is celebrating 100 years in business. Founded in 1922, the firm today has locations in Sacramento, Fresno, Atascadero and Reno and serves all of California, Nevada and beyond, with a vision of expanding nationally. Included in multiple top industry rankings, Rex Moore performs both design/build and bid work for most electrical and low-voltage projects.
Specializing in commercial and industrial electrical systems and industrial automation engineering, design and installation, Rex Moore takes a lean manufacturing focus that is unique in the electrical contracting industry. The company's structure is also unique, allowing it to remain competitive on smaller projects while its experience and financial strength enable it to perform projects of any size.
"Our success comes from meeting customers' needs and exceeding their expectations, and that happens only with a focus on people," says President Jason Blum. "We are committed to our clients but equally to our team, right through to the frontline workers, and our local communities that provide us great platforms for operating our business and contributing to those communities."
On average, Rex Moore's operational leadership members have more than 20 years of experience with the company. Many started on the frontlines and have been promoted from within. Today, the company's employee empowerment principles are the foundation of its culture, and that culture is what creates an exceptional customer experience and, ultimately, long-term client relationships.
Rex Moore has multiple projects underway at all times. Over the course of its history, the firm has helped shape California and the Sacramento region. "Almost anyone traveling throughout California encounters our work, from high-rises in the heart of downtown Sacramento to agricultural facilities in the most rural reaches of the state," Blum says. "We have greatly influenced the industry throughout our past and envision even greater influence in the future."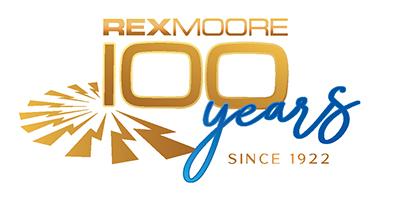 Reliable delivery of electricity has always been the foundation of economic development. That means we will need to generate more of it and beef up the grid system to deliver it. To that end, what solutions do we currently have?
The shift to electric transportation is coming. Comstock's president and publisher considers the benefits and challenges the transition may present the Capital Region.