Saint John's Program for Real Change unleashes the potential of women and children in crisis to end the cycle of poverty and dependence, one family at a time. Since 1985, Saint John's has supported more than 30,000 formerly homeless women and children, providing them with tools and knowledge to change their lives. The organization operates the Sacramento region's largest residential program for formerly homeless women and children, and the only one to focus on mothers, helping them reach stability and sustainability through comprehensive, trauma-informed and responsive services, employment training and housing placement.
Integrating components of their current services for women and children, Saint John's is launching their new Family Services Program to focus more intensely on strengthening and rebuilding family. A $100,000 grant from the Kelly Foundation through River City Bank kickstarted the new programming this past summer, and Saint John's looks to build its staffing and capacity in phases throughout 2023, depending on funding.
"We recognize that strengthening a woman's core needs is important to her own future, but this new program will assess and strengthen her role within her family, as a daughter, a mother, or both," says Julie Hirota, CEO. "This is different from our other programming in that it really focuses on women as mothers and how to improve parenting skills, support children and reunify families under healthy circumstances. It will help women prioritize family needs alongside their own needs."
Tarrina is an example of Saint John's family programming success. She walked through the red doors at Saint John's Program for Real Change in 2022 with her 4-year-old son and 5-year-old daughter. The family of three was renting a room when they were told they would have to leave with almost no notice. Tarrina immediately called 2-1-1, the county helpline, who connected her with Saint John's.
"I was really trying to find somewhere for us, but it was really hard to qualify because it's only me and the kids," Tarrina says. "We were living off a single income and a lot of places want you to make triple the rent. I called Saint John's and was actually really excited. I was a bit nervous when I got here because I noticed the program was a lot more than serving homelessness. I am not struggling right now, but I have in the past. I lacked coping mechanisms, but I have been benefiting a lot from the programs.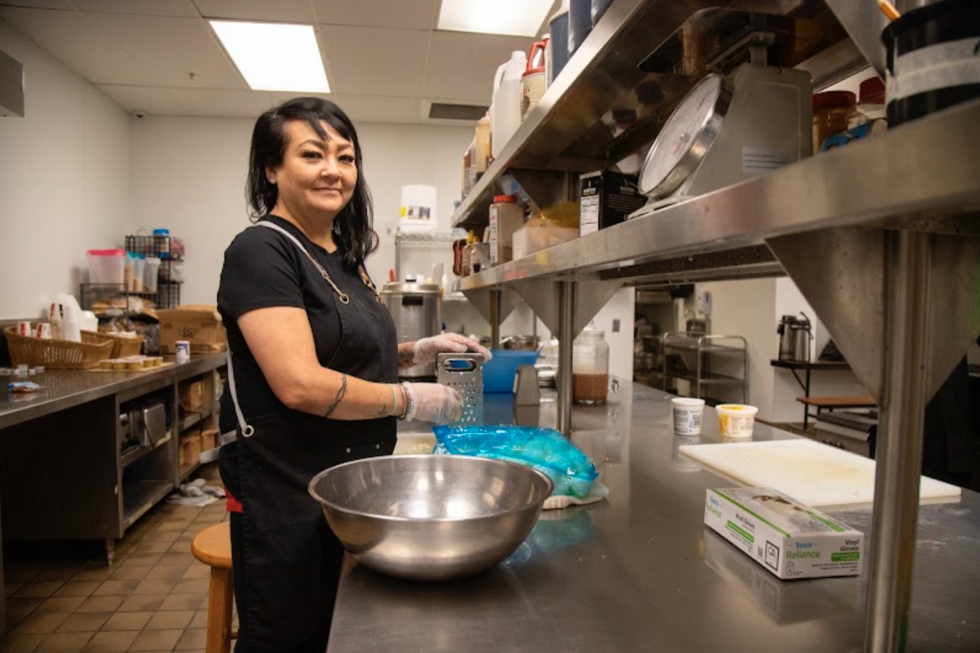 "The new Family Services Program will heal lives for generations because it addresses solving problems within families." Julie Hirota, CEO
"I feel it was divine intervention," Tarrina continues. "I really am grateful to have found somewhere like Saint John's. I never felt that I had a village. It was just me and my kids and doing everything by myself. Now, I feel like I found my village being here with other mothers and that means so much."
The Family Services Program is delivered through family advocacy and case management. Currently, each woman at Saint John's has about six team members to support her through the program, each focused on specific goals, from addiction therapy to vocational opportunities. The new program will add another three experts to each woman's team: a family case manager, a partnership liaison and an assessment therapist.
"The new Family Services Program will heal lives for generations because it addresses solving problems within families," Hirota says. "Helping women regain their lives and become better mothers is life-changing for them, but also for their kids."