The SMUD Museum of Science and Curiosity, known as MOSAC, opened to the public in November 2021 and now celebrates its one-year anniversary. As Greater Sacramento's most exciting and beneficial destination attraction, this science center's mission is to serve as a dynamic regional hub that engages and inspires people of all ages to explore the wonders, possibilities and responsibilities of science.
Committed to welcoming as many school classes, students and families as possible, MOSAC has launched its Inspire Scholarship Fund. "Schools in underprivileged communities often don't have the same access to science education, experiences and resources, so we wanted to provide their students the chance to visit MOSAC, get inspired and see what career opportunities they could pursue in those fields," says Michele Wong, executive director.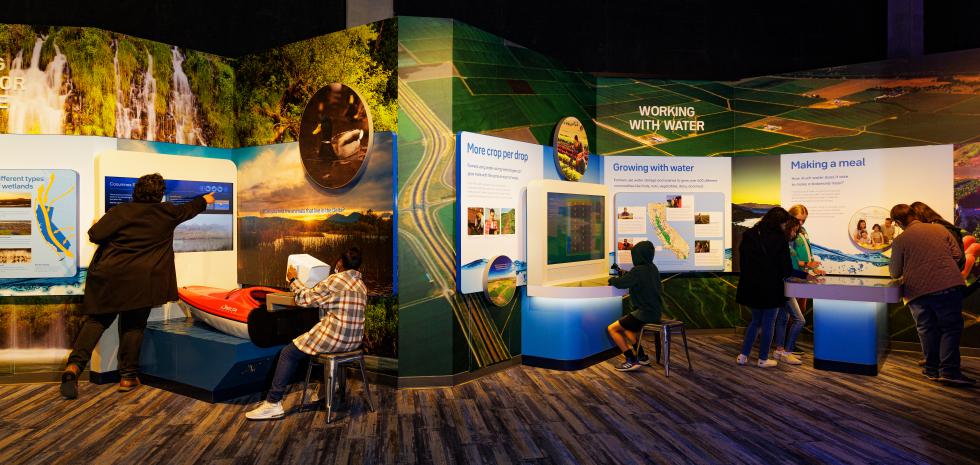 "Engaging young minds in science is not only advantageous to the individual, but to our society as a whole." — Michele Wong, Executive Director
Supported entirely by donations, the Inspire Scholarship Fund money is distributed to those in need through organizations with established track records of serving underserved school districts and communities.
The funds raised will help enable all area schools to visit MOSAC on field trips. "School field trips are at the core of our programs," says Wong. "Students are presented with interesting and engaging opportunities to explore, ask questions and find solutions. It is important that these opportunities are available to all students equally, sparking curiosity and inspiring future science and technology workers."
Wong notes that one of the key philosophies of MOSAC is providing access to all. "Engaging young minds in science is not only advantageous to the individual, but to our society as a whole," she says. "Those young people, from all walks of life and all communities, are our future workforce and inspiring them now is what makes the future brighter for all of us."