The Old Sacramento Waterfront has historic charm, but the City of Sacramento is convinced it can offer more. In December 2018, the City asked for proposals from five professional design firms to reimagine the waterfront as part of its Waterfront Idea Makers competition, and it opened the contest to all Sacramento residents in January.
The proposals were posted online and voted on by the public in March for cash awards: $5,000 for the People's Choice award, which goes to the professional design firm, and $1,000 for the Open Competition, the public entry. More than 9,500 votes were cast, and Perkins Eastman came out on top, with a comprehensive redesign, including the addition of a K Street pier, market square and music venue. Local attorney Craig Segall won the Open Competition with a proposal that includes removing part of Interstate 5 so it is not a visual blight.
The following photos are the five professional renderings and two public entries that show their vision of an Old Sacramento Waterfront makeover.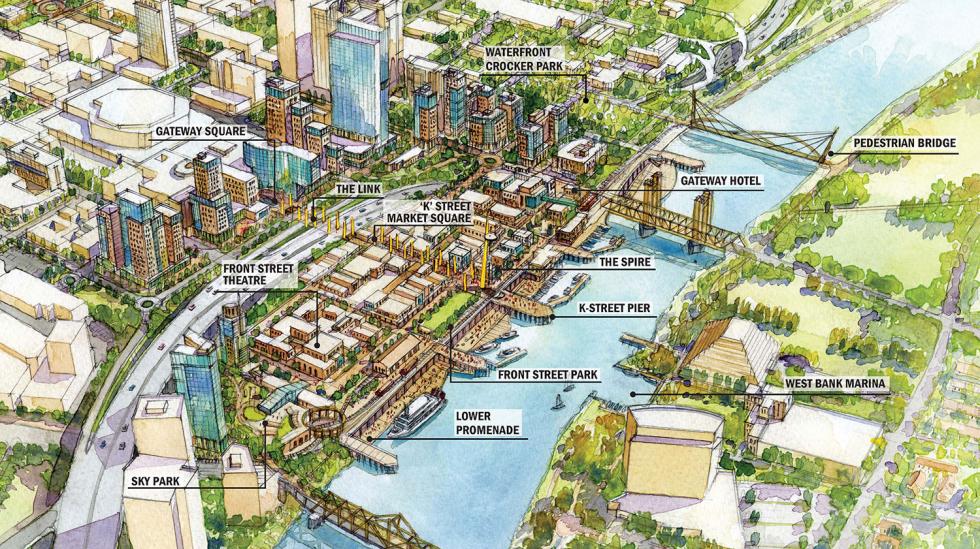 DESIGN FIRM: Perkins Eastman
Sacto H20 — People's Choice Winner
"The water plan, we think, is a central feature of what we want to do. That's where all the action is … it's a really beautiful urban opportunity for the City to come to the waterfront and overlook West Sacramento."
– Vaughan Davies, Principal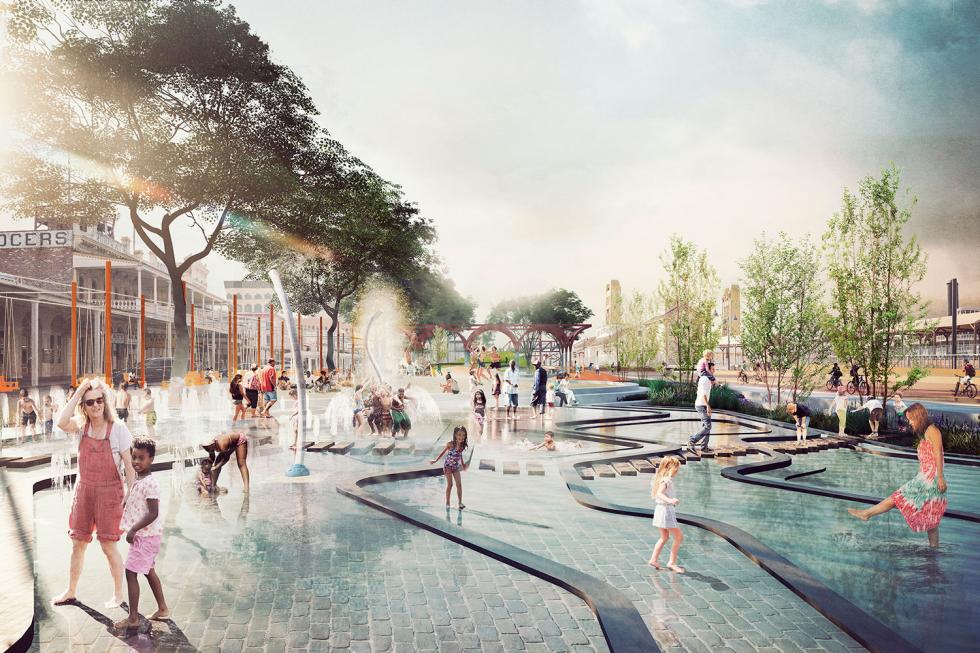 DESIGN FIRM: Atlas Lab
Sacramento's Front Porch
"Sacramento's Front Porch proposes to restore the area between Front Street and the waterfront into a signature park that honors Sacramento's history and inspires the future for the local and the visiting community."
– Kimberly Garza, Founder and Principal
DESIGN FIRM: Stantec
The Landing
"The waterfront is divided up from a multitude of different aspects, whether physical or mental, and we really have to clear those in order to open this up and provide a canvas that'll help generate a fantastic idea in a successful district."
– Brian Crilly, Lead Architect, Sacramento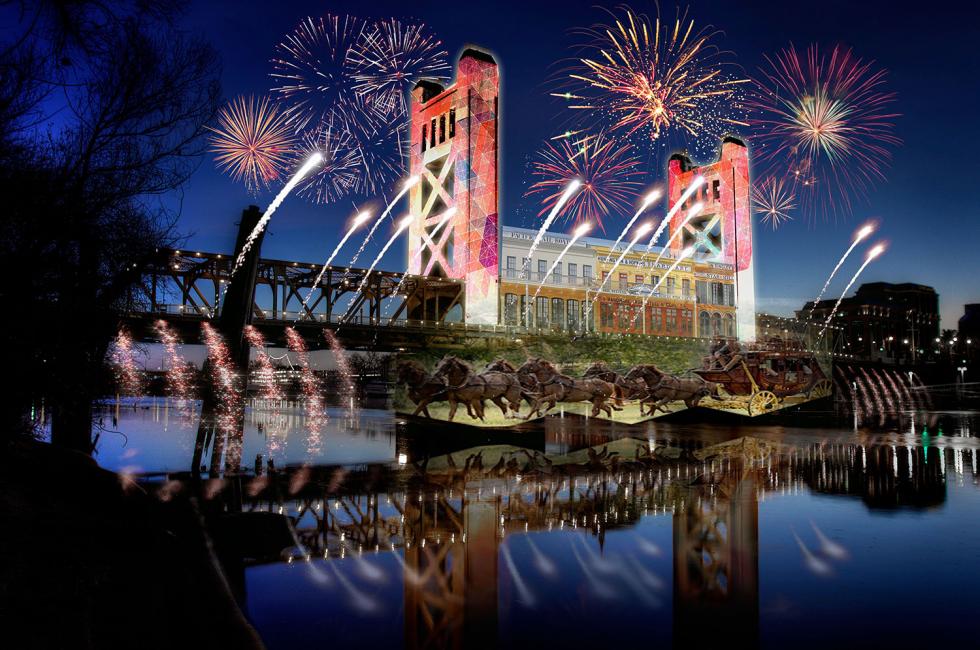 DESIGN FIRM: Hettema Group
Sacramento Riverfront
"The Hettema Group focused on experiences that would have value and meaning for diverse contemporary audiences and that could only exist here in Sacramento and on no other waterfront in the world."
– Susan Spence, Senior Writer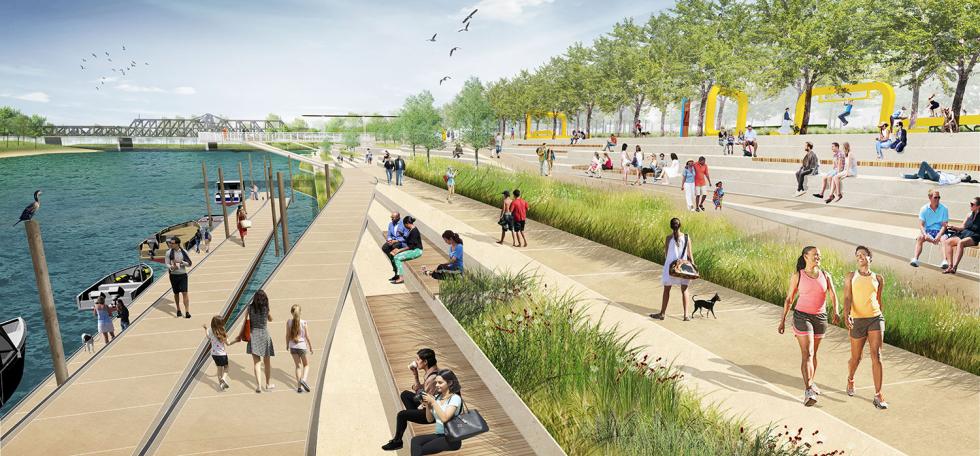 DESIGN FIRM: LPA/Hargreaves/RSM
Rediscovering the River
"Rediscovering the River focuses on opening up visual and physical access to the waterfront by removing the existing barriers, creating a new vibrant city park along Front Street with room for large and small events, and creating a series of terraces down to the water's edge that allow visitors to engage directly with the water during all seasons like nowhere else in Sacramento."
– Andrew Wickham, Design Coordinator, LPA Design Studios
PUBLIC ENTRY: Bianca Sievers & Paul Endleman
The Urban Jungle
"The people of Sacramento want more out of their spaces — they want to interact, explore, play, and this proposal will allow citizens to experience all levels of the urban jungle; the ground floor; the understory, and the canopy."
– Bianca Sievers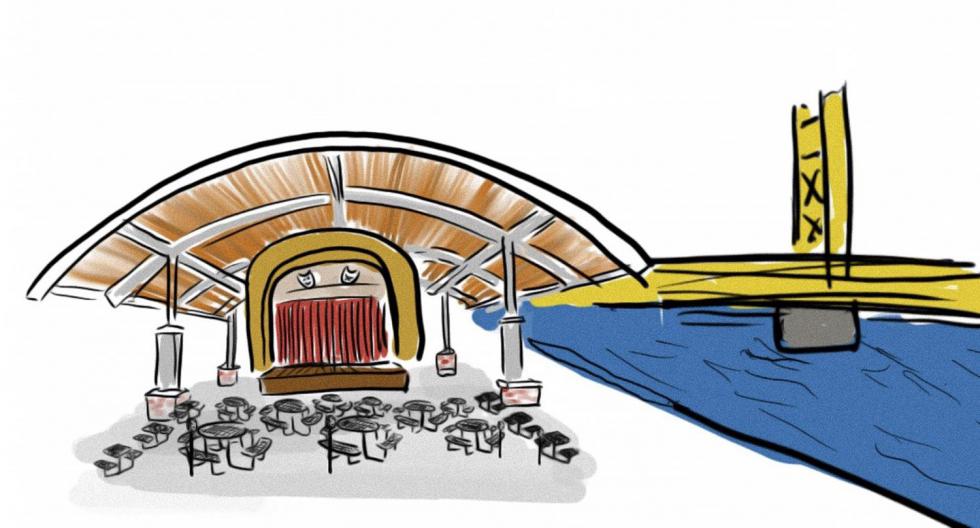 PUBLIC ENTRY: Julie Griffin-Smith
Outdoor Riverfront Theatre
"As a mom of young children, I find myself frequently visiting old town and leaving just a little unsatisfied, but if I could get everyone what they wanted to eat, go pay to sit at a comfortable, family-friendly table under a canopy with a fun film or period acting in front of the river, that would be our preferred day in our wonderful city of Sacramento."
– Julie Griffin-Smith