Students have been heavily impacted by the COVID-19 pandemic. School closures have created challenges, especially for low-income, first-in-family students. Campus closures, social distancing and stay-at-home orders have disconnected students from peers, educators, tutors and support services, which directly affect academic performance and educational opportunities.
Pandemic obstacles extend beyond the loss of the classroom setting. Students have also faced household income losses, canceled graduation ceremonies, and missing other highly anticipated student activities that bring communities together and mark major life events.
Class of 2020 high school graduate Monica Rodriguez says, "My world changed on Friday, March 13, 2020. …As I tried to absorb the news, the school bell rang, signaling the end of what would become our last day in high school. There were no preparations, no lesson plans and no opportunity to say goodbye. I grew emotional as my track season, prom, graduation and final months in high school would be canceled."
With a mission to provide volunteer mentoring and scholarship funding to local financially qualified students in support of their college education, Future Foundation of Sacramento helps low-income, would-be first-generation college students gain admission to and graduate from college. Even without a pandemic, students lacking family precedent, individual guidance and financial means can find the college dream seems unattainable. Future Sacramento identifies students who, despite these obstacles, show motivation and the ability to excel and provides an array of resources to overcome the challenges.
"Students from low-income homes are normally able to rise above their disadvantages by attending school where there is more equity and equal access to resources," says Elizabeth Marlow, executive director. "With the pandemic keeping them home, disadvantages where reimposed – they're isolated without college role models, academically minded peers, and school supplies and support."
Future Sacramento students, however, have persevered. "I've been so impressed with our students," says Marlow. "They're resilient and determined, unwilling to quit. All Future Sacramento graduates face intense challenges, but they possess persistence and unwavering zeal to emerge from this false start. With support from donors, they will reach their goals."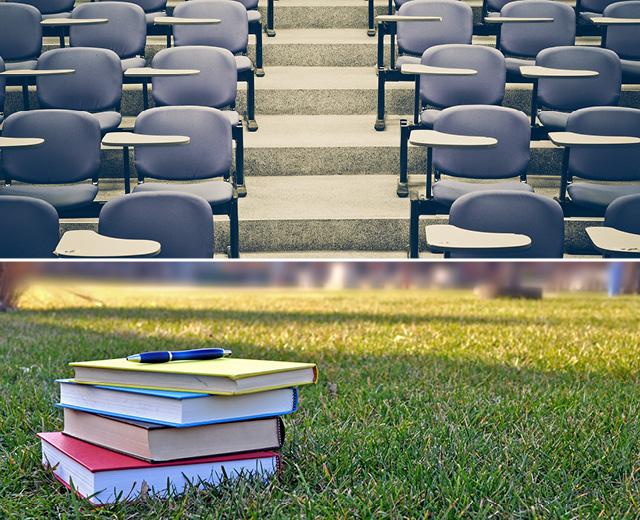 During school closures and distance learning, Future Sacramento increased services. helping students to navigate layers of uncertainty and continuous changes in their education. Future Sacramento created an open line of communication and peer connection for displaced students facing hardships and took swift action to ensure students were connected through the program during the delayed start of distance learning instruction.
"Donors' Generous Investments Ensure We Can Continue To Fund College Scholarships For Exceptional Students Who Are Eager To Overcome Barriers By Succeeding In Higher Education." says Michael Anderson, Board President, Future Foundation of Sacramento
Future Sacramento has taken these specific actions to assist students through school closures.
Broadcasted information as changes were announced across school districts, county departments, and state and federal agencies. Distributing text alerts, frequent blog entries, social media posts and email newsletters.
Hosted numerous live videoconference calls, which occurred through summer break and continuing into fall.
Moderated an online space for students to share experiences and access resources.
Provided school supplies and emergency grocery funding for students.
Gauged students' new and changing needs with online services.
Produced an online and printed Productivity Planner to help students manage tasks and set educational goals at home.
Those efforts have provided real-life help to students caught by the pandemic at a critical point in life. "Especially in these hard times, Future Foundation of Sacramento has encouraged me to move forward, empowered me to succeed and provided me with the tools necessary to grow," says Jennifer Olivares, class of 2020 and incoming UC Davis freshman. "Most importantly, Future Foundation has become my support system, and I am immensely grateful to be part of this wonderful program."
Since fall 2010, when Future Sacramento awarded its first four scholarships, the organization has given a total of 124 scholarship awards, distributing more than $715,000 to students. Future Sacramento scholarship awardees have additionally accessed more than $2.9 million in financial aid grants and other scholarships, which reflects recognition of their accomplishments and their personal responsibility to seek and retain grant funding. Please contact Future Sacramento to help them help more students achieve college success.