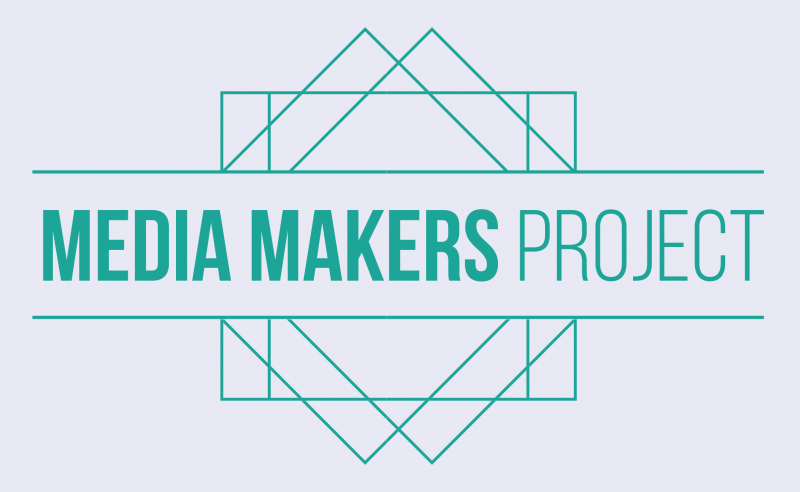 This story was written by a student journalist as part of our Media Makers Project. To learn more, click here.
At the beginning of 2020, Dubplate Kitchen & Jamaican Cuisine was riding high after a successful first year in business — then the COVID-19 pandemic hit, leaving the restaurant that was once flourishing scrambling to stay afloat.
Finding the proper ingredients and knowledgeable chefs to offer an authentic Jamaican eating experience was an obstacle Wolete "Sunny" Rutty, the restaurant's owner, was beginning to overcome, but the pandemic slowed the flow of customers. "They say the first five years are usually the most challenging," Rutty says, but being the only Jamaican restaurant in the Sacramento area helped with the business's popularity. "Things were really starting to pick up with spring right around the corner, and we felt a new peak coming on, but then the pandemic came, and everything stopped."
The pandemic crippled businesses of all kinds, but Black-owned businesses have been particularly at risk to fold due to their disproportionate lack of access to coronavirus-relief loans and the wide racial wealth gap — the median net worth of a white family was 10 times that of a Black family, according to 2016 Federal Reserve data. While Black-owned businesses have struggled during the pandemic, the nationwide protests in response to the May 25 murder of George Floyd by a Minneapolis police officer sparked a movement for racial equity, justice and a call to support these businesses — and some in the Capital Region have benefited.
The protests not only focused on police brutality but the importance of supporting the Black community financially, and supporters began compiling and circulating lists of Black-owned businesses online, on social media, and in publications, such as Forbes, and Yelp created a search category for it. Locally, Sacramento Magazine, The Sacramento Bee and the Sacramento Kings website published lists of the more than 40 Black-owned restaurants in the Sacramento area, Dubplate Kitchen being one of them.
Rutty says patronage increased during that time. "I knew everyone was saying, 'Support Black business,' but I had no idea it was going to cause us to do even better than we were doing before the pandemic." In April and May, the restaurant brought in only a quarter of the revenue that it had before the state stay-at-home order was issued in March, which led her to downsize her staff from nine employees to three. Rutty says that during the peak of support from the movement — which was about two weeks — sales were up at least 30 percent from what they were before the stay-at-home order. The call to action was the boost Dubplate Kitchen needed.
Layona Henderson, a Sacramento resident who graduated from Sacramento State this spring, is pleased with the recent efforts to give Black-owned restaurants more publicity and has shared lists on her social media platforms. As a Black student at Sacramento State, Henderson was encouraged by her peers to support Black businesses since 2016. "It's a good thing that people are raising awareness, and it's important that we're supporting these Black-owned businesses financially because they're showing us what we could be doing for ourselves."
Henderson says she feels like she is treated like family at Black-owned restaurants, and that is the intention some business owners have, like Zion Taddese, owner of Queen Sheba Ethiopian Cuisine in Sacramento. "It's like a family restaurant where everybody knows everybody's name," she says. Taddese, who opened Queen Sheba in 2004, modeled her restaurant to be a cultural hub, with its long-running weekly Ethiopian coffee ceremonies and open-mic poetry night, both of which have been put on hold during the pandemic.
While the community has begun to increase its support of these restaurants financially due to the heightened awareness of the inequities Black businesses face, Taddese says that the owners themselves have been supporting each other as well. During the pandemic, there have been funds designated for business owners such as the Small Business Administration's Paycheck Protection Program loan, but only 12 percent of Black and Latinx small-business owners reported receiving funds, according to a national survey.
Rutty says she got $2,000 in PPP loans, thanks to the help of Taddese, whom she ran into at Restaurant Depot, a wholesale food-service supplier. "We have to unite to share information, so that none of us are left behind," Taddese says. "If we don't have the information, we lose." According to the Sacramento Business Journal, less than 1 percent of PPP loan recipients locally were Black.
Black business owners in Sacramento are skeptical on whether or not the recent financial support from the community will continue throughout the remainder of the pandemic and beyond. Both Taddese and Rutty say that while they are in a better position than they were at the start of the pandemic, the support from the movement peaked after about 2-3 weeks and they have noticed a decline in customer traffic since then.
Both are confident that the patronization will continue from members of the Black community but are unsure if the recent financial support from other racial groups is something they can count on going forward.
Rutty says that since the peak in sales in early June, sales have gradually decreased and Dubplate Kitchen is beginning to struggle again financially.
"When families plan meals, Monday may be Chinese food, Thursdays may be for pizza, and Fridays are for fast-food, … (and) supporting a Black business needs to be on a list similar to that," Rutty says. "If people can find it within them to see the Black struggle as not just an experience of one people but a struggle that also affects our surrounding society and community, then Black businesses will be recognized a little differently."
—
Get all our Media Makers Project stories and more delivered to your inbox: Subscribe to the Comstock's newsletter today!