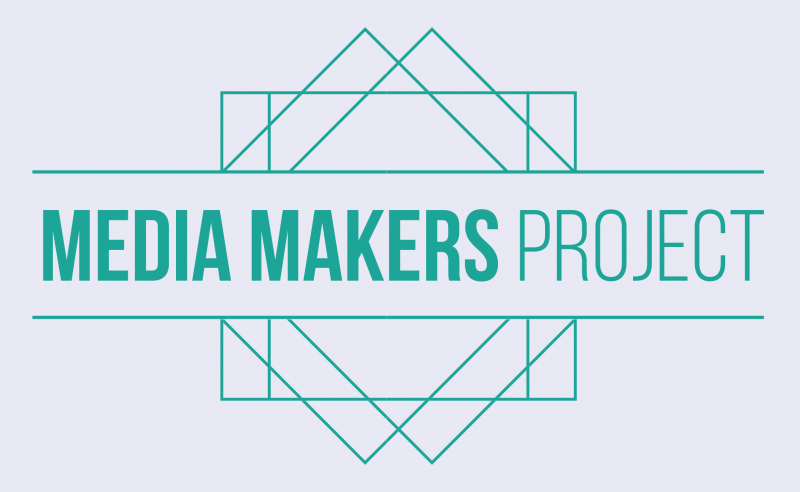 This story was written by a student journalist as part of our Media Makers Project. To learn more, click here.
In the wake of the police killing George Floyd in Minneapolis on May 25, several groups in Sacramento have made a concerted effort to advocate for social change, by leading protests or taking other steps to help address community needs. Comstock's spoke with five Sacramento-based people on the frontlines of change.
---
Emily Ireland Cox, Dann Mead and Bobbie Wooten-Ballard, cofounders, The Racial Harmony Project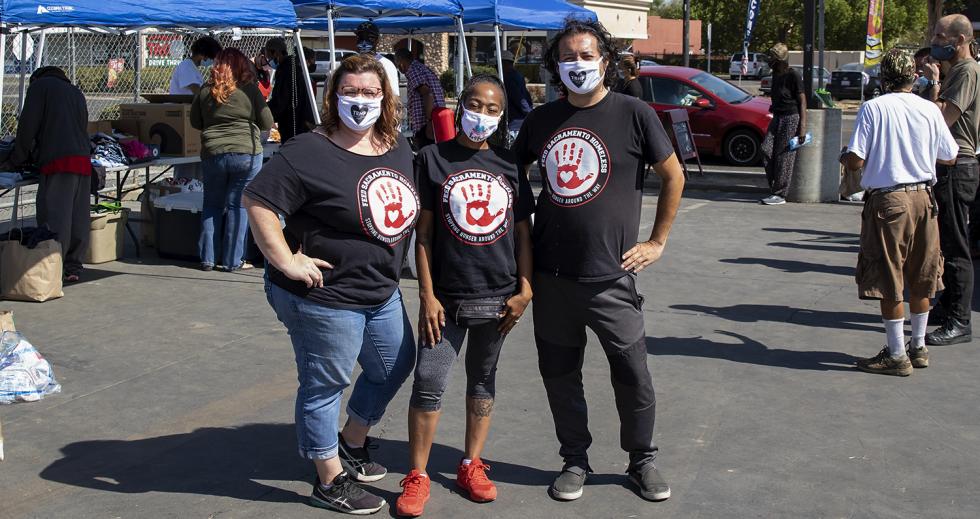 Bobbie Wooten-Ballard says she started the nonprofit Feed Sacramento Homeless in 2015 after a car accident left her searching for purpose. Longtime friends Dann Mead, an actor from Santa Barbara, and Emily Ireland Cox, an marketing and events manager with United Way California Capital Region, started Trunk Full of Miracles in 2013 which is a holiday program that provides care packages to families in need.
In 2015, Mead and Ireland Cox partnered with Wooten-Ballard to combine their efforts to help their community, and all three are now involved with Feed Sacramento Homeless. After Floyd's death, they also created The Racial Harmony Project, which focuses on educating and registering voters, and helping community leaders run for local offices.
What is the focus of Feed Sacramento Homeless?
Wooten-Ballard: The focus of Feed Sacramento Homeless is to provide resources and hot, nutritious meals to the unhoused and low-income communities like we would feed our families. … It's also about treating people with respect and dignity, letting people live with a sense of pride. It's allowing the unhoused to know that we see them for more than their current living situation.
Mead: We provide meals, we provide clothes, hygiene, any kind of resources, and we get that out to people almost every day of the week. Right now, we are feeding about 1,000 (people), which we distribute (typically) about 1,000 meals a week. … It is a warm environment. It is family. We're not here to judge. … It's just about making them feel like, "We see you, and we hear you."
Has the focus of Feed Sacramento Homeless changed in 2020 as a result of the pandemic and a heightened awareness of Black Lives Matter?
Mead: Feed Sacramento Homeless has become part of the emergency COVID-19 response team (providing meals to the unhoused in partnership with Sacramento Steps Forward), and through that, Monday through Friday, we deliver 200 meals a day out to homeless camps to help them shelter in place to stop the spread of COVID. We are (adding) 300 more kids (previously it was 200) for Christmas (to provide care packages to) than we normally do in response to the COVID-induced economic crisis. As we know, more people are going to have trouble with the holidays. And then the whole Racial Harmony Project is here and came to be because of Black Lives Matter and George Floyd. Our work shifted because of that. It was born out of what happened in 2020.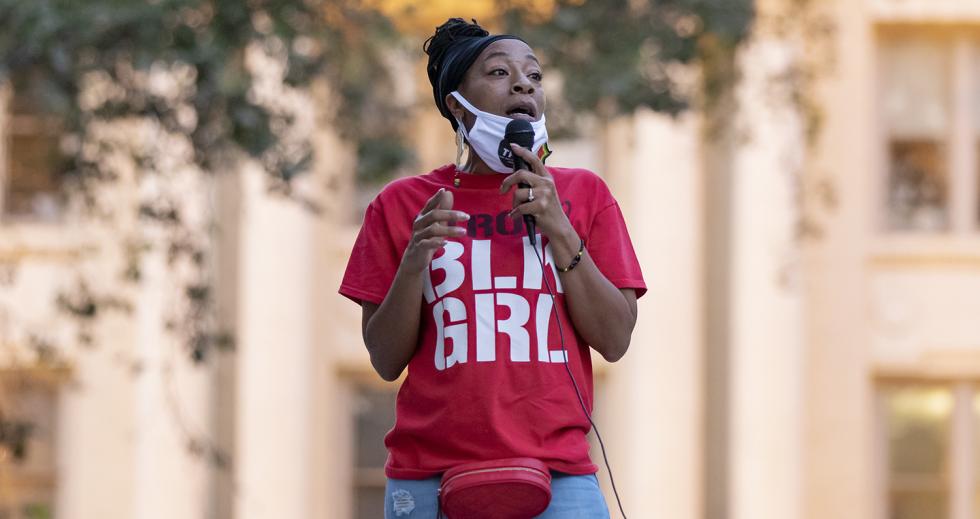 What is the focus of The Racial Harmony Project?
Mead: The Racial Harmony Project … (is) getting people of color and the gay community and underrepresented minority groups involved in politics and getting their own political power not just by voting, but (encouraging) them to run (for office) and understand the political process. We will spend the next two years at The Racial Harmony Project finding candidates, raising money for them and helping them win so they can represent their own districts. …
The reason we've decided to get candidates is because we feel like that will inspire people to get voting. That will excite them to want to vote. When people in their communities are running, people that look like them are running just like Barack Obama's candidacy did nationally. We can do that locally.
Ireland Cox: We banded together to specifically focus on the racial injustices. … I am also a fat activist, and I am cofounder of Fat Positive Sacramento, and a lot of what we do in the fat-activism world is that we realize we can't just fight for this one marginalization, and we can't center especially whiteness and fatness being something, as are so many other intersections of marginalized folks.
So with The Racial Harmony Project, we figured branding the three of us together, showing that we already are working in racial harmony and bringing our communities together again with my body-positive community, the queer community coming out, the Black community coming out supporting what we're already doing. So Racial Harmony Project is putting a name to what we feel like, the activism we were already kind of doing through feeding the community and focusing that action and taking it out to the street, so we could try to get more people on board and call attention to what was going on, because it just has to stop.
Wooten-Ballard: We totally know and understand that the only way to get change is to start voting. … We want to focus on youth, 18-25. … They're such a large population, and maybe they don't feel like they're invested in the voting system, like their word is going to have some weight or their vote will make a difference. … (But) that's the only way that we will get equality. That's the only way we'll have accountability.
How are you going about voter education and voter registration?
Wooten-Ballard: We are going to different neighborhoods, low-income neighborhoods, every week with our voter registration tables. We're providing resources at those events as well. We're letting people know about different ballots and propositions and measures to vote on. … That's our focus: Register as many people as we can to vote before this election season, and then 2022, let's find some people to go run themselves.
How many people have you registered to vote?
Wooten-Ballard: I would say, honestly, maybe about 10 people total. Once again, that is one of our struggles, is getting people to feel invested in this whole voting process. … But we're going to continue to come out here and preach.
Mead: I really, really am going to spend the next two years getting candidates locally to run and increase the color that looks like the communities they are running for. … Right now, we're looking for people who are leaders already in the community … and trying to gauge their interest. And then we will do what we can to give them a public platform to get them into rooms they aren't normally in to help them fundraise.
Is there anything else you want the community to know as far as Feed Sacramento Homeless or The Racial Harmony Project?
Ireland Cox: What I want people to know is anybody can get involved. We need activists at every single level. I understand a lot of people, especially with COVID, can't come out here in the streets (and) are uncomfortable. But there (are) many other ways, like having hard conversations, doing research, donating where you can to other organizations, or dropping off food and resources to things like this, or volunteering actually hands-on. … You don't have to get involved with us, but find something that aligns with your values in your community, your neighborhood, and get involved.
Tell me about Trunk Full of Miracles.
Ireland Cox: It's not a nonprofit. It's like a community-service project … around the holidays, every year from Thanksgiving and Christmas, and we'd put backpacks and care packages together, raise money from our friends and family, and just bring it out and donate.
Activism, in general, can have a negative connotation. Do you consider yourself an activist, and what do you consider being activist?
Ireland Cox: I do consider myself an activist. And, as I said, I started out with fat activism. … Again, it does have a negative connotation, but I feel like it's taking action and standing up for the things that you care about. … We show up, we dive in, we see where the needs are in our community, and we jump in. So, as an activist, (you are) using your privilege and access to shine a light on injustices and trying to bring people together to bring attention to it, to bring solutions.
Wooten-Ballard: I do not necessarily consider myself an activist. I consider myself someone who is advocating for those who cannot speak for themselves. Whether it's the unhoused population, whether it's Black lives, my children, it's just truly about right and wrong. And I'm someone who likes to, at least as much as possible, hold people accountable when they're wrong. And I think that's really what it all matters to. If we're gonna be out here, and I understand I am in a leadership position — don't get me wrong, I totally get that — but for me, it's always about right and wrong. So, no, I don't consider myself an activist. I consider myself somebody who truly cares about the community and will invest whatever I can into the community to make it a better place for all of us.
---
Leia Schenk, founder, Empact
Leia Schenk had her first experience with protesting during the Los Angeles riots in 1992, after a jury acquitted the police officers who brutalized Rodney King. Schenk, a Los Angeles native, was 14 at the time and went to the protest with her aunt.
The experience turned her into a social justice advocate, and in 2018, she founded Empact, an organization that does advocacy work for underserved populations. She has a crew of eight volunteers assisting. Schenk is also the mother of a 10-year-old son with autism and personally partners with Autism Speaks, a national autism spectrum disorder advocacy organization, and advocates for children who are on the spectrum in local school districts.
How has the focus of your organization changed in 2020, both as a result of the pandemic and the heightened awareness of Black Lives Matter?
Right now with George Floyd, you know, everybody has come out now, and everybody's been awakened to the fact that Black lives actually do matter, and that we are being oppressed. … What we see that's happening across the board is an awakening of everybody among the country, among the world, (who) are seeing that we do need people to come together to make the forever change, which is the inclusiveness of all of us in all cultures and every facet that there is in life.
If people were to think you are a BLM organization or you just work on protests, what would you say Empact does?
We do not just do protests. We do not just do marches. We are not just out here saying, "Black lives matter." We also go into the school districts and we advocate for Black and brown children within the districts. … We feed the homeless once a week (at Cesar Chavez Plaza), and we attend back-to-school drives. We attend Christmas drives and Thanksgiving drives (to volunteer our time). … We're servicing (people experiencing homelessness) by way of giving them resources that they need as far as mental health goes or medical care, life insurance, things along those lines.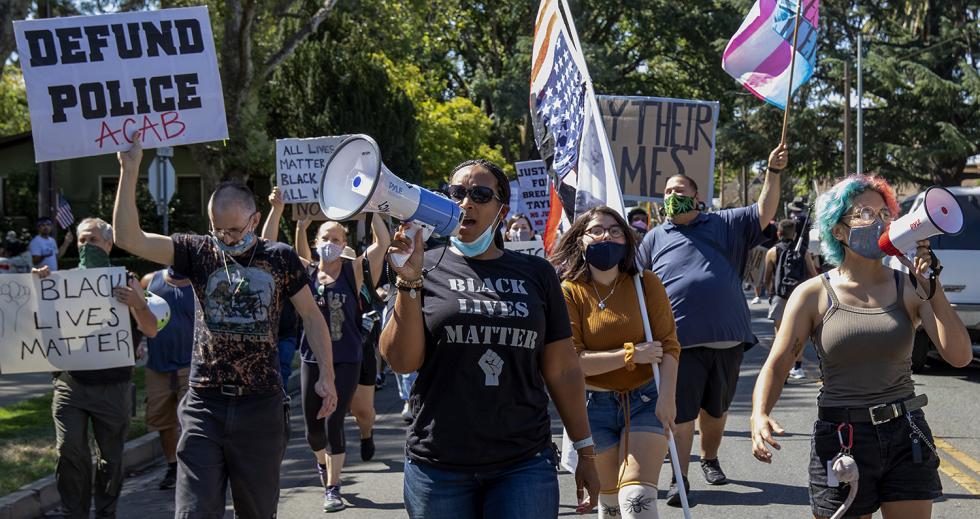 You said before that this is our modern-day civil rights movement. What do you mean by that?
This is our civil rights for 2020. This is very akin to what we saw with Rodney King, what we saw back with segregation (in the 1950s), it's very much the same. By now, we've awakened so many people to what's going on in the world. People saw George Floyd (being killed by police) before our eyes (on video). … There was nothing that anybody can misconstrue from what happened. That man literally died before all of our eyes. So it really made a lot of people wake up to the things that happened before and after. So right now, everything that's happened across the board is getting all cultures and all communities and everybody from all different walks to come together for the greater change.
When you say "Black lives matter," can you explain that for someone who doesn't understand that or they feel that you're only saying that only Black lives are ones that matter?
Black Lives Matter as an organization and as a movement are two completely different things. Black Lives Matter is not saying nobody else's lives matter or not saying that only Black lives matter. We're saying that Black lives are the ones that are oppressed, and Black lives are the ones that are out here being systematically oppressed within the school districts, within the cities, within the states, within the prisons and the jails, within working environments. Black lives are the ones that right now are being damaged. They're being killed. They're being affected the most. So when we say "Black lives matter," we're saying that all lives can't matter until Black lives matter.
What are some of the projects you've been really focused on?
Right now, we're working on Kayli Jefferson-Henkel, the senior airman out of Travis Air Force Base (who was found dead of an apparent suicide in July 2019, but no investigation was conducted; Schenk is advocating on behalf of of Jefferson-Henkel's mother, Kim Jefferson, for an investigation). … Our homeless project is huge too. Right now, we're going into the fall, which means we're going into the winter, and there's (people who are experiencing homelessness) that are out that need shelter. They need clothing. They need basic needs like socks and gloves. So we're packaging that type of stuff up so we can get that out to the community.
You were helping with the California Department of Corrections and Rehabilitation protests, correct?
Right now, COVID-19 is running rapid within the jails and the prison systems. We have … staff members that are testing positive that go to work every day because they have to; they're not even allowed to quarantine or take some time off. And then we have the inmates that are being affected that are not allowed to social distance. They can't get away. They can't go anywhere. So they have to be around each other. … You have people in there doing a year, two-year, three-year sentences that are now dying because of COVID, because they're not receiving basic medical treatment. They're being transferred within institutions, which means they're (infecting) other people, and they're not getting the basic rights that they're supposed to get by Title 15 (the code of regulations in California for prisons that includes health care services).
---
Julius Douglas, founder, Ceaze the Moment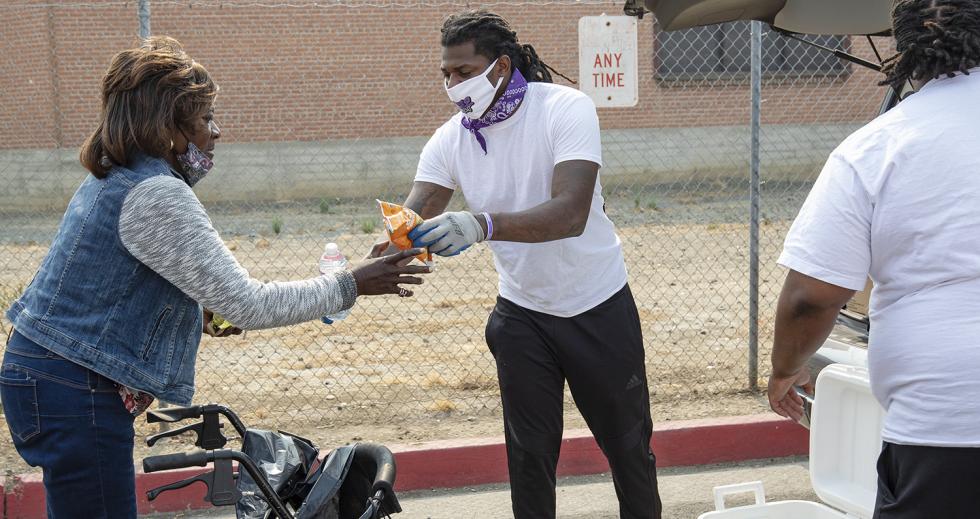 Julius Douglas started the organization Ceaze the Moment as soon as he was released from prison in December 2018, and in September 2019, it was registered as a nonprofit. Douglas, who served five years in prison for possession of firearms and gang enhancement, and wanted to help his community. Ceaze the Moment focuses on helping youth and is funded by donations.
What was the reasoning that you wanted to start your own nonprofit as opposed to just partnering with other organizations already in motion?
I got my own identity, my own image. I come from the background of inner city — of Oak Park, born and raised. Come from nine children, fourth oldest, in and out of prison, lost my mom and dad while I was in prison. I was part of this street life, and I was breaking down my community. So I wanted to get out and build my community up and help my people. I want to help the youth. I want to show them something different, so they won't be in prison or throwing their life away over nonsense.
What kind of projects do you work on?
Ceaze the Moment works on everything. … We coach Pop Warner Youth Football. We do tutoring, boxing, baseball, basketball. (We) do a turkey drive, backpack drives. … We feed the homeless. I've been feeding families (during) the COVID-19 (pandemic), in-need families. So we do a lot of home distributing if they can't come out. We feed the elderly. If they can't get out because, you know, they're the ones liable to catch the COVID.
Is there a story that kind of sticks out to you that you're most proud of?
Kids coming to you saying thank you, (that) they had a good time. Feeding the homeless. So I use that as motivation and inspiration for myself — I'm here for a purpose. These kids look up to me. They need me. So I'm going to use that every day, every day I wake up and go to sleep. It's my purpose.
—
Get all our Media Makers Project stories and more delivered to your inbox: Subscribe to the Comstock's newsletter today!