Imagine selecting your final resting place where bobcats roam, wildflowers support bees and birds, and trails meander through rolling grasslands, oak savannah and forested settings. That's the landscape Jorge M. Flores selected for his mother Lutgarda I. Flores, who passed away in October 2020 and became the first person to be buried at Morgan Oaks Eternal Preserve, a 160-acre property in rural Lincoln that opened in November 2020.
The natural cemetery will be California's second certified green burial cemetery following Purissima Historic Cemetery in Half Moon Bay that opened in 2017, once it completes the certification process with the Green Burial Council, the green cemetery certifying body of North America. According to Ed Bixby, president of the Green Burial Council, there are roughly 85 hybrid, natural and conservation cemeteries in the U.S. certified by the Green Burial Council, with about 350 cemeteries offering some kind of green burial option.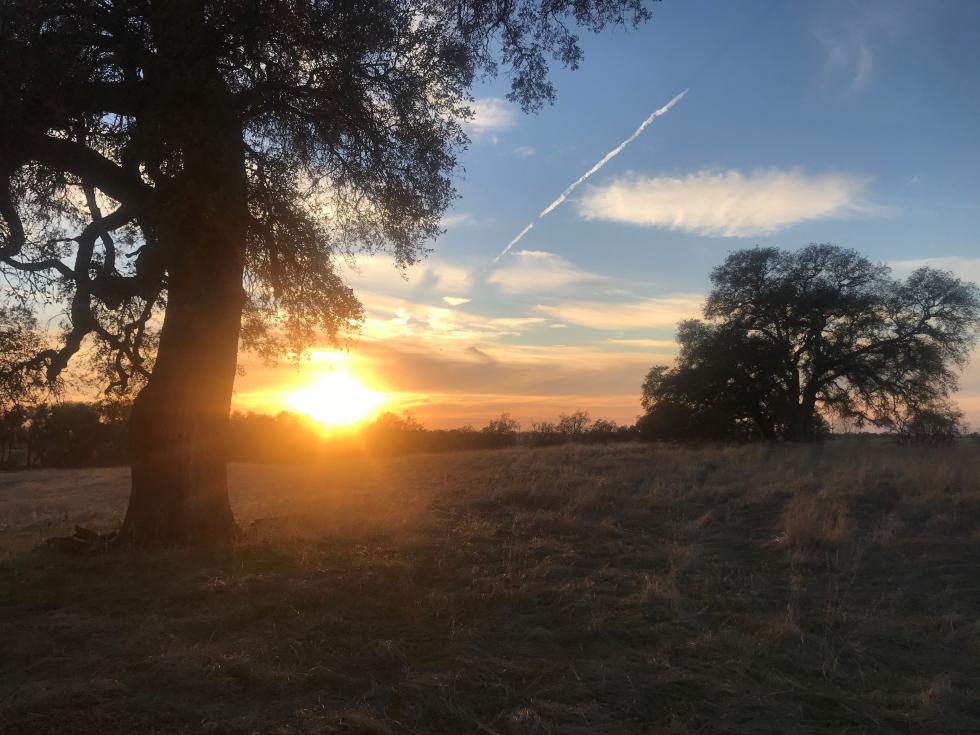 Flores wanted to honor his mother's wishes to be cremated and laid to rest in a peaceful place, and she loved trees, plants and flowers. "I thought it was a beautiful thing to do," Flores says. "It was extraordinary … and it eases the idea of having to bury one's own mother." Her ashes are buried in an environmentally friendly, biodegradable urn, and her burial site is marked with an inscribed natural stone and a valley oak tree planted in her memory.
The green burial movement sweeping through the country returns to traditional burial practices before the Civil War. The dead are returned to the earth in their natural state, wrapped in a shroud or laid in a biodegradable casket or coffin in a plot dug by hand and marked with GPS coordinates and an optional natural stone. Some green burial cemeteries are protected under conservation easements in perpetuity as nature preserves. While Morgan Oaks Eternal Preserve isn't under easement, a portion of the land is a nature preserve, protected through an endowment trust.
It's a striking contrast to conventional burials today. The dead are pumped with embalming fluids and laid in caskets made of hardwood, chemicals and metal that leech toxins into the soil and don't decompose in plots that are lined with concrete and landscaped with green lawn — one of the largest consumers of water and chemicals. The industry is facing a global reckoning of the end-of-life choices we make.
Retroacting Pollution
According to the 2020 Cremation and Burial Report by the National Funeral Directors Association, trends show consumers are selecting cremation over burial. The projected rate of burial for 2020 was 37.5 percent (a 7.7 decrease from 2015), while cremation was projected to be 56 percent (an 8 percent increase since 2015). By 2040, it's projected more than 78 percent of those who die in the U.S. will be cremated.
But cremation has its own set of environmental impacts. The energy-intensive process releases metals such as mercury from dental fillings (though there are filters designed to capture metal and particulate matter) and up to 360,000 metric tons of carbon dioxide a year in the U.S., according to a story in National Geographic.
In January 2021, environmental regulations limiting the number of cremations to control air quality were lifted for overburdened crematoriums in Los Angeles County in response to COVID-19-related deaths.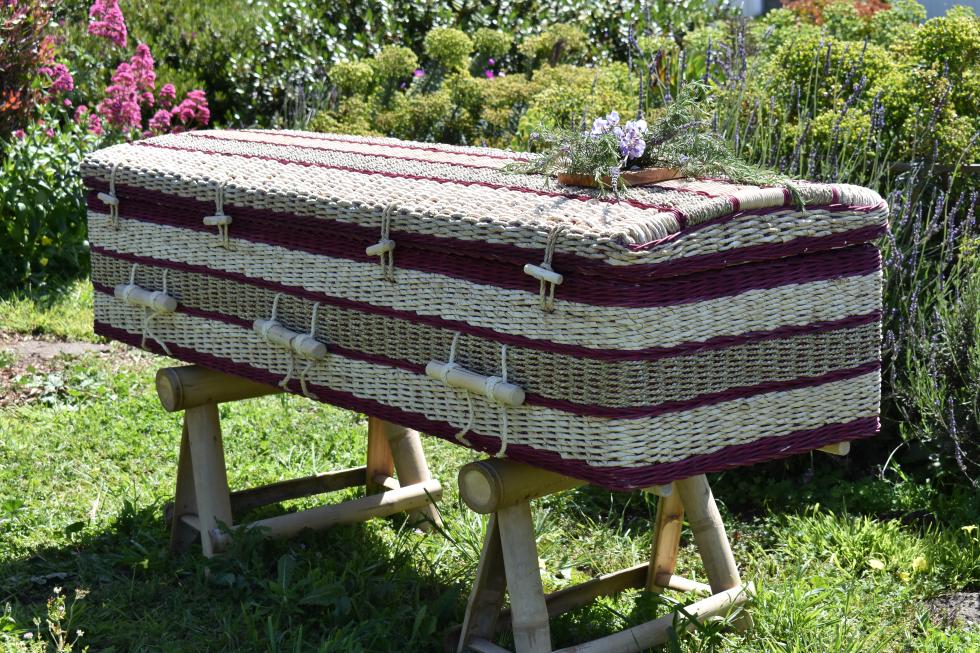 "We're focused on providing a meaningful way to say goodbye to your loved one and at the same time retroacting the pollution that happens in the industry," says Juan Martinez, Morgan Oaks' general manager. The preserve is owned by Steve Morgan and Mark Heintz, founder and CEO respectively of Wildlands, a Rocklin-based company focused on mitigation and conservation banking for the past 25 years. The business model of Morgan Oaks supports habitat and land conservation through a gentler end-of-life option that allows a person's last act to be one of environmental stewardship. Ten percent of each plot purchased goes into the preserve's endowment trust.
"The natural thought is to think cemetery and think death and sadness, whereas this is a celebration, honoring (loved ones) through nature and giving back to their community (by) way of taking care of the land," says Stephanie Coker, cemetery salesperson at Morgan Oaks.
Of the 160-acre property, 61 acres have been approved by Placer County for burial grounds over the next 20 to 25 years, says Christopher Schmidt, supervising planner for Placer County. That equates to 10,000 to 15,000 burial plots and 4,000 cremation plots, with three miles of trails wandering through the property. The remaining 99 acres will remain undisturbed agricultural land with more than 58 acres of wetlands, while the entire property will be grazed by cattle, which reduces fuel loads for wildfires, improves habitat for wildlife and supports the growth of desired grassland plants and wildflowers.
As of March, two 1-acre parcels are available for full-body and cremated ashes burial (or scattering within a purchased plot). The Bridge of Peace is set in an open meadow with views of the Sierra surrounded by mature oak trees, and Sunset Bridge is named for its sunset view toward the Sierra mountains. Martinez says the preserve expects to open a third plot, Bridge to Valhalla, exclusively for veterans by fall of 2021. In Norse mythology, Valhalla is a warrior's heaven. While only a few plots have been sold since its opening, Martinez expects sales to grow as awareness increases. Morgan Oaks plans to host its grand opening on Memorial Day.
Community Connections
While Morgan Oaks doesn't offer funeral services (though it can work with any funeral home), full-service burials are built into the cost of a plot, including the opening and closing of a plot, transportation from the parking lot to the burial site and space outside — what Morgan Oaks calls an outdoor chapel — that overlooks the property for memorial services.
And it partners with Final Footprint, a Bay Area-based company offering biodegradable vessels, if desired, for burial. Coffins and caskets are intricately woven, made from banana leaves, seagrass, rattan and bamboo. Urns are made from gourds, wood, plants and clay. Jane Hillhouse, owner of Final Footprint, says all her caskets and coffins — for infants to adults — cost less than $700 (not including shipping).
While green burial outweighs the environmental cost of conventional burials and recycles nutrients back to the Earth, it's better for the pocketbook as well. At Morgan Oaks, a cremation plot costs $1,555 to $3,000 and a full-body plot $3,555 to $4,500. The most expensive option, a tree memorial estate, which includes the planting of a tree such as a native oak — a family can watch the tree grow over the years or plant it at the time of burial — and space for two full-body plots or four cremation plots under the tree's canopy costs $14,555. Comparatively, a conventional funeral costs between $7,000 to $12,000, not including the burial plot and headstone.
Martinez says future plans include a scattering pond (that will also support wildlife) and forest, offering designated areas to scatter ashes of loved ones.
According to an article in the Berkeley Planning Journal, city planners like Schmidt can play a significant role in incorporating green cemeteries as green infrastructure and using environmental ordinances to establish environmentally sensitive cemeteries, such as Morgan Oaks.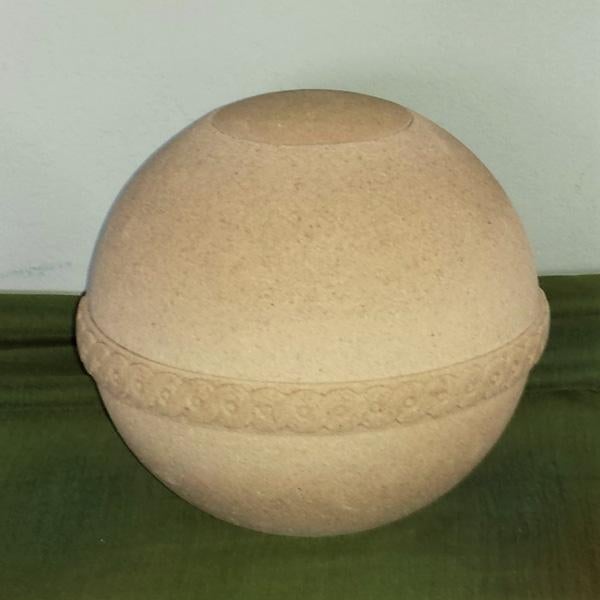 In Schmidt's 20 years with Placer County's planning department, he had never received a cemetery application and the green burial model required a steep learning curve. His department consulted with the county's conservation staff and the United Auburn Indian Community, which has numerous cultural sites throughout western Placer County, particularly along creeks, says Schmidt. The UAIC provided training to Morgan Oaks staff on culturally sensitive artifacts they may unearth as they dig.
The more the county learned, the more the project appealed to planners. There was a need among a growing community, it isn't an intensive use of land or conversion of land, it provides a nature preserve with trails open to the public, and the preservation of nearly two-thirds of the property aligns with the county's goal of conserving 60,000 acres in western Placer County over the next 50 years, says Schmidt.
After educating itself, the county worked with Morgan Oaks to educate the public. Beyond a few inquiries, Schmidt says there was really no neighborhood opposition.
"I think there was a lot of appreciation that, yes, this is the wave of the future. And I think there's a big recognition of conservation in Placer County with so much growth going on that people are looking to save what valuable habitat we have left," says Schmidt. "And they saw this as another way."
–
Get The Eco Report and other web series delivered to your inbox: Subscribe to the Comstock's newsletter today.