When new parent Ray La Point became a stay-at-home dad to his son Remy, now 2 years old, he faced some challenges; he found most of the available resources and support groups targeted moms.
"Being a new dad, there's a lot to learn, especially being a new dad who is the primary caregiver of the child," La Point says.
He had put his residential cleaning services business on hold to stay home with Remy, while his wife continues to work her corporate job. According to the Pew Research center, the number of stay-at-home dads has grown to represent 16 percent of all stay-at-home parents, but it's still significantly less than the number of stay-at-home moms, making isolation a factor for many stay-at-home dads.
La Point started a blog called Dads in the House, which provides parental education on wellness-focused topics, to connect with new parents online. He also signed up for dads' groups and meetup activities in the Sacramento area, but found most of them inactive. He connected with moms on social media who welcomed him into their group, but La Point still desired to connect with dads. He learned about City Dads, a national organization dedicated to helping fathers socialize and support one another, with chapters in more than 30 cities.
In fall 2017, La Point volunteered to become the organizer of the City Dads' Sacramento chapter, called Sac Dads Group, which now includes about 20 dads. "All parents have the same struggles, but there are a handful of things that are different for dads," he says, "and we need to be able to support one another in that role."
The transition to parenthood can be daunting, particularly for new parents and those juggling work and family life. But several Sacramento-based parents have launched creative businesses and groups that support the whole family — from emotional and physical well-being, to work/life balance.
Support Through Exercise
When Cherise Henry became a new mom to son Colton in 2015, she was overwhelmed. A former freelance writer (and former Comstock's columnist) and group fitness instructor, she had plenty of work friends, but not many mom friends. She also wanted to regularly exercise as a postpartum mom with a new baby.
"The bottom line is, I needed a community of moms, and for me, part of that was group fitness and being outdoors and active," Henry says.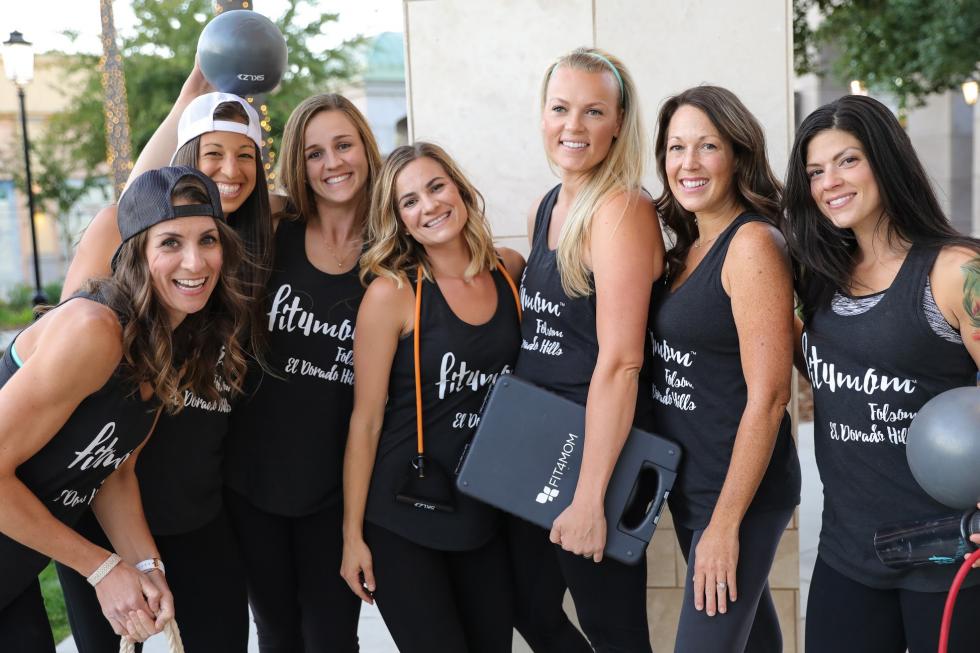 While searching for stroller fitness, she came across the FIT4MOM program in Sacramento and tried a class; it turned out to be what she sought as a new mom — a place where she could ask questions of other mothers, gain support and exercise.
When she found herself in the same place after giving birth to second son Rhett two years later, she launched her own Folsom + El Dorado Hills FIT4MOM business in May 2017, with all five pre- and postnatal FIT4MOM fitness programs offered through the franchise, including Stroller Strides, Stroller Barre, Fit4Baby, Body Back and Run Club.
"I knew there had to be other moms and women like me in Folsom and El Dorado Hills that needed the same thing," says Henry, of her desire to find a program that supported her physically and emotionally as a new mom.
Folsom + El Dorado Hills FIT4MOM also offers weekly playgroups and a monthly mom's night out, providing a fitness community and support program for moms in every stage of motherhood. The local franchise, which has grown to about 80 members, with 10-15 new moms joining each month, partners with the City of Folsom to use local parks, Folsom Sports Complex and the Folsom Aquatic Center. Henry also partners with the Palladio outdoor shopping center to hold classes.
"I have a passion for business ownership, for fitness and for motherhood, and this literally marks everything for me personally and professionally," Henry says. "As a team, as members, we are building this village and this community and we get to support each other in the good and bad of parenthood."
Coworking and Childcare Options that Work
Three weeks after having their second child, Leslie Bosserman and husband, Joel, who works full-time as a behavior specialist, had a discussion about Leslie continuing her job running her own leadership consultancy business. "I realized that I wanted to continue working in my own entrepreneurial venture," Leslie says, "but I hadn't found a space that would allow me to do that by integrating the personal with the professional."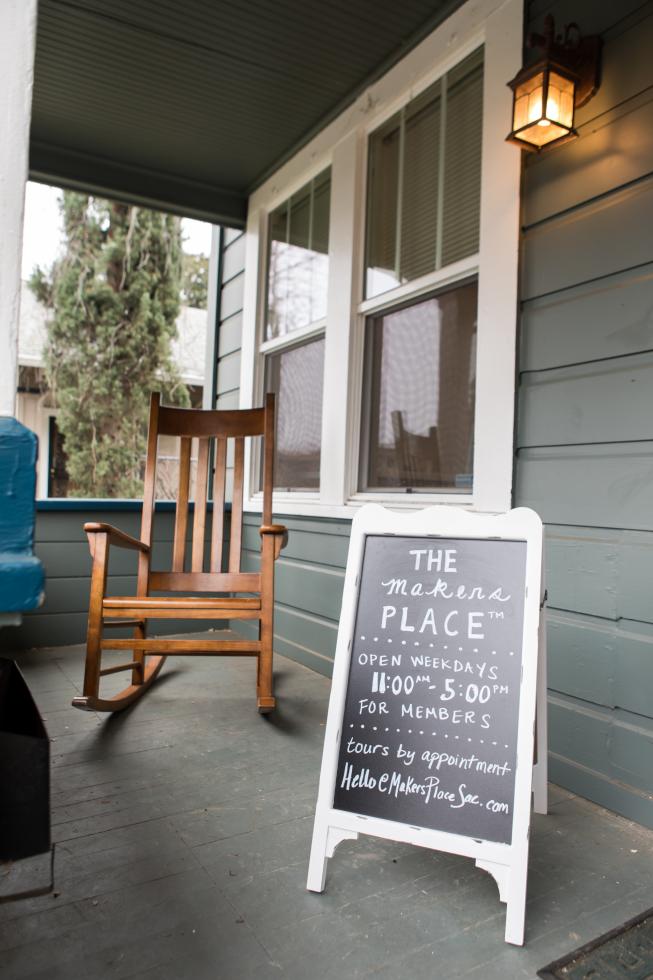 She found play cafes and drop in co-ops that offered structured playtime for parents and their young children, and plenty of coworking spaces without childcare, but none of these options met her specific needs as a working parent. With Leslie's background in education and applied developmental psychology, and Joel's experience in behavior therapy, the couple considered starting their own coworking business with onsite childcare.
To gauge interest, Leslie created a survey asking respondents to identify their current working and parenting situation, what their specific needs were, how many kids they had and what price they would be willing to pay for a set of specific coworking and childcare services, and sent it to several parents' groups and individuals. She received responses from 75 people within the first week, demonstrating an overwhelming interest in the concept — a multipurpose space designed for working parents and their kids.
"We knew the community needed a place like this, and I needed it and our kids needed it," says Leslie. So they took the leap, purchased a home off Broadway in Sacramento and remodeled it to create a home away from home where parents would have time and space to work, while their kids are cared for in a developmentally-designed space that incorporates music, art, reading and supervised free play into the daily program.
In January, the couple launched The Makers Place, Sacramento's first coworking space with onsite childcare in the aptly-named Mini Makers Studio. The site offers flexible membership options — with and without childcare — based on desired usage and contract length, as well as a co-op membership, allowing members to trade time working in the childcare area for a discounted or subsidized membership.
"Our goal is to make every member [who] joins feel like this is a space where they can feel valued," says Leslie. "I want them to feel like they are part of a community here."