Just off of the historic Lincoln Highway, Old Town Galt is getting a second chance at life as revival efforts bring new events and businesses to the downtown streets. The newest addition, The Coffee Shop Bakery, embraces small-town pride, classic cars and coffeecake.
The Coffee Shop Bakery

Location:

411 C St., Galt

Hours:

Open Tuesday-Saturday; closed Sunday and Monday

Info:

(209) 251-7036
Husband-and-wife owners Shawn and Heather Farmer are third-generation Galtonians who recall a time when Galt was a small town defined by a simple way of life. When it first opened in March, The Coffee Shop Bakery took up residence in a historic storefront that was once part of the Galt Hotel dining room. The Farmers take pride in the unique history that comes with the location — such as when the building nearly burned down back in 1928 — and have done their best to represent the town's past and present in The Coffee Shop Bakery.
"We've always had a love for this area and we wanted to bring something to Old Town," Shawn Farmer says. "Everyone is getting excited about Old Town, bringing back the heart of this town. This is where Galt started, right here. We wanted to be part of that revival."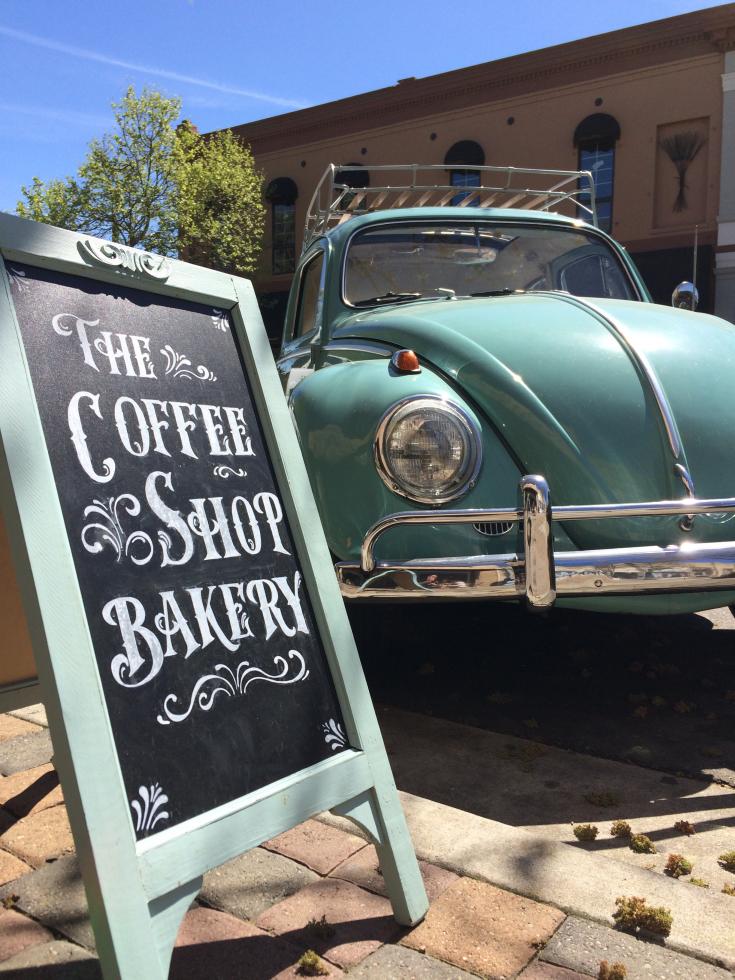 As the City of Galt moves forward with a $2.8 million beautification project that will bring pedestrian-friendly landscaping, streetscaping and parking to the historic district, The Coffee Shop Bakery is hoping to be a part of the draw to bring people back, with events such as Coffee and Cars, which takes place on the third Sunday of every month. During the event, which is hosted in conjunction with The C Street Deli and Galt's Old Town Diner, participants receive free coffee and the opportunity to see and show off classic and custom cars, while the businesses of Old Town benefit from the spectators.
With construction in Old Town Galt projected to last through this August, city officials are optimistic that the initial success of The Coffee House Bakery will encourage other businesses to put down roots in the area.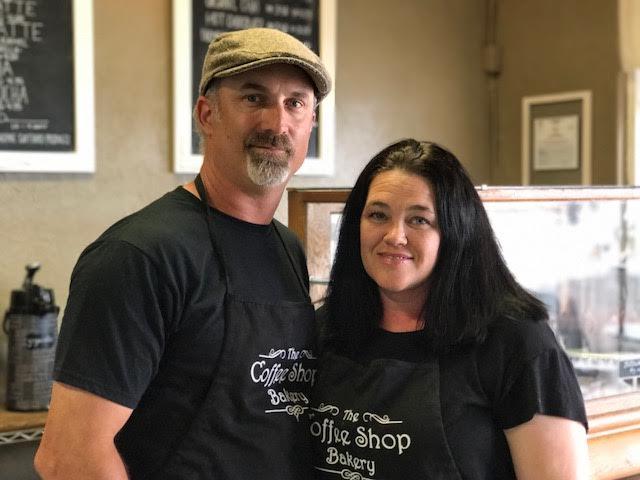 "The exposure that they bring for the Old Town just by being motivated merchants and business owners is really encouraging," Amie Mendes, Galt's economic development manager, says. "Because they have a business that is successful, they have been a great example of what can succeed in the Old Town area."
Galt residents have also been quick to embrace The Coffee Shop Bakery as a staple of the community, partially thanks to the selection of hot and iced drinks, and the rotating selection of pastries — from the famous coffeecake that garnered a loyal following when Heather Farmer owned a local bakery years before, to the cold brew coffee with homemade sweet cream. Aside from the bagels (added to the menu after customer requests), all of the baked goods are made fresh in-house by the Farmer family. That slice of Heather's famous coffeecake in the display case? It's fresh out of the oven. As are the monster chocolate chip cookies, blueberry muffins and blueberry cheesecake.
"We try to bring a feel like when you'd come home when you were a kid and Mom or Grandma made cookies," Shawn says.
Shawn says they were never trying to compete with franchises like Galt staple, It's A Grind, or the rumored construction of a nearby Starbucks, but customers will point to their drinks and baked goods as some of The Coffee Shop Bakery's most standout features.
"[They] started to gain a following of people who prefer that small-town retail shop versus the big national chain," Mendes says. "I can't speak highly enough about the coffee and the baked goods in there. The coffee cake is to die for."
Rick Rhodes, a lifelong resident of Galt, agrees. "Out of all of the cold brews I've had anywhere — Starbucks, Peet's — Coffee Shop Bakery has by far the best." Rhodes says when he was growing up in Galt, Old Town was little more than vacant storefronts, but he sees The Coffee Shop Bakery as part of a turning point. "I strongly believe that it is essential in creating that old, small-town feel that Galt has always prided itself on, but fell rather short of."
As for the Farmers, they say they do it all for the love for giving back to their hometown. "We're trying to keep what Galt was alive," Shawn says.