Picture a training video about how to identify sexual harrassment in the workplace and a cliched reenactment may come to mind that's heavy-handed in both its messaging and its use of shoulder pads. While the compliance content genre has a reputation for being outdated, the video series produced by the Sacramento-based company Emtrain look like they could be part of a Netflix drama. One scene in a factory setting depicts a tete-a-tete between two co-workers joking about their dogs, which quickly escalates when a third jumps in with his own joke, only to be snapped at with a racially charged comment. A supervisor in the background keeps her head down. The exchange is meant to illustrate a hostile work environment.
"I want it to be natural and compelling looking and sounding," says the company's managing producer of creative content, Lori Richardson. The videos she produces and directs are part of Emtrain's network of e-learning courses, which aim to help businesses improve their company culture and become more inclusive.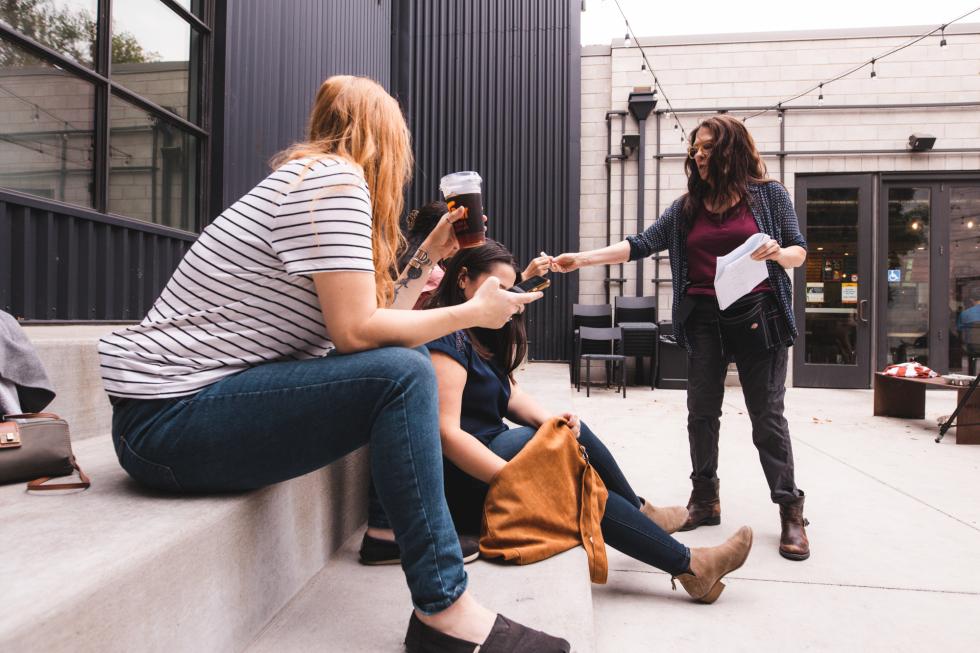 Richardson, who previously supported production teams at Pixar and assisted directors on movies like "Mission Impossible: Ghost Protocol" at Paramount Studios, has spent six years at Emtrain. In that time, a lot has happened across the cultural landscape that influences the way people behave on the job and digest workplace interactions.
"I think that Emtrain is learning and growing along with culture. The things that are happening in the culture — George Floyd, gender identity, all the things that are hot topics in the world — they've made us change too," she says, adding it's their job to address these issues in a digestible way. With the company's "micro lessons" running under one minute, it's essential the subtleties of a situation come across quickly and effectively.
The crafting of Emtrain's lessons starts well before Richardson gets involved, with the development of a video's objective. First, an innovation team — in-house and partnered experts in employment law and ethics — helps shape the topics, messaging and training questions. Content writers bring the issues to life with scripts they develop in consultation with the panel of experts.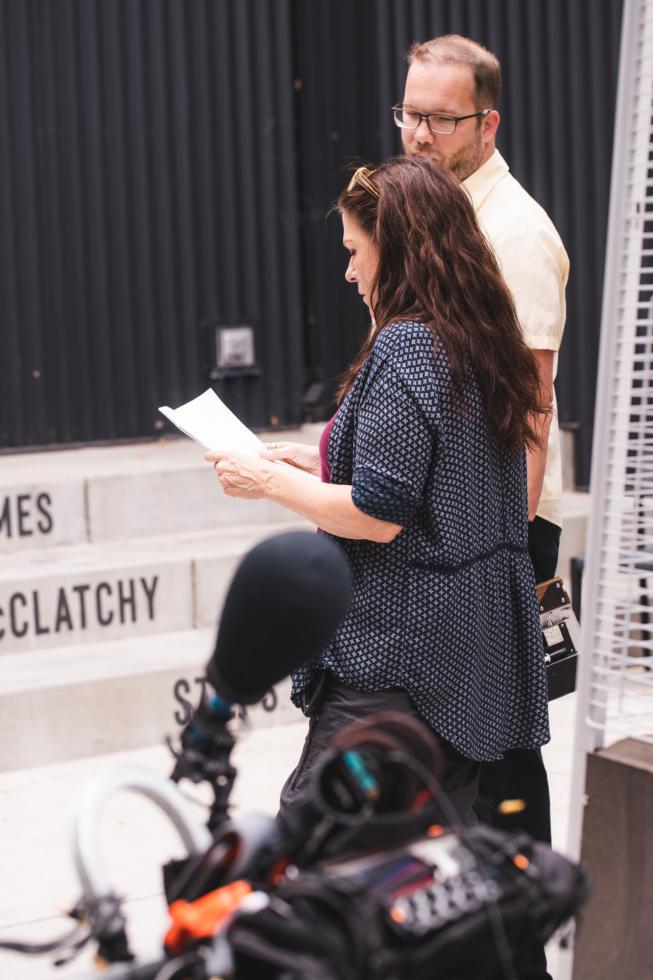 "And then once it comes to me, I have a table read with everyone and we sit down and we read through the script. We find all the problems with the dialogue — that's hard to say, that doesn't make sense, people don't talk like that,'' she says. Once the script is more "palatable and realistic," the team "locks" the script and Richardson gets to work on pre-production — casting, wardrobe planning, prop procurement, lunch setup and prep services.
Then it's time for "the fun stuff": shoot day. Comstock's joined Richardson for Emtrain's filming of its annual "Preventing Workplace Harassment" course at the Sofia in Midtown Sacramento. (The company is constantly refreshing its visual content to be as culturally relevant as possible.) The theater bustled with activity, with Richardson briefing actors, makeup artists and support staff on schedule changes and status updates. Richardson, a theater fan and occasional actress herself, enjoys casting local talent. "I've gotten lucky with finding really good actors who I now work with a lot. I have probably 150 actors in town that I work with on a semi-regular basis. There's a lot of talent here."
Richardson says the production timelines are shorter and the budgets smaller at Emtrain than they are at Pixar, but her job is still plenty hectic and just as rewarding.
What I learned from working at Pixar: It was a really amazing opportunity and time to work on huge productions. Animation has this kind of ramp-up where it starts so small, and they're in development, and they're in the story room. Everything's like, hey, let's go out to lunch, and everything's really low key and fun. And then slowly, over a four-to-five year period, the departments start getting bigger and bigger until you have hundreds of people working on this production. And then it's just crazy deadlines to get it done in time. It's frenetic towards the end.
I look back on the things that I learned from Brad (Bird) and John (Walker), and so many other people, about creativity and storytelling and managing teams. I think that I couldn't have gotten that experience anywhere else. Pixar feels like a family and they're really amazing at treating people with respect. You feel valued there. It was a great experience.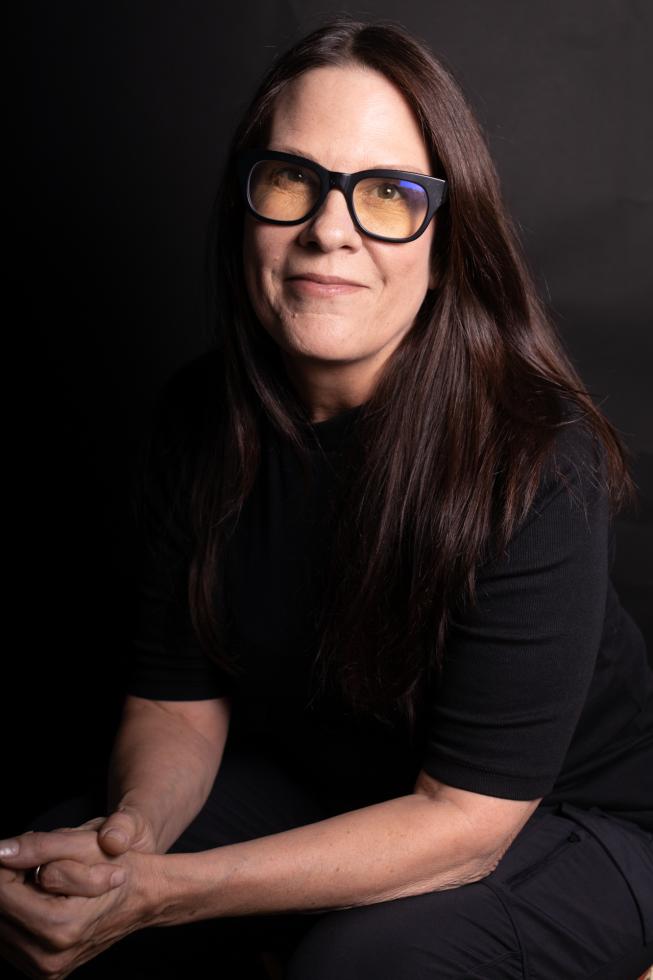 The intersection of organization and creativity: My experience of most creative people is that they're not always good at (project management) stuff. And so it's key to have good producers. The director has a story and it's their job is to tell the story visually. The producer's job is to keep that director's vision while also staying on budget and on schedule. So their job is to manage every aspect of it, make sure everything's going smoothly, while the director is still getting what he wants as close as possible.
Most creative people would be floundering around and never get anything done without some nice, gentle and sometimes not-so-gentle guidance in the right direction. I think it's vital. But there are a lot of producers, and I count myself among them, who are creative producers. They have creative vision, they can be collaborative with a director. They can say that's not working, try this. So there is an intersection.
Gleaning inspiration from big-budget productions: I pay attention to all kinds of things that I find interesting. Like wow, how did they do that? I love how they lit that. Or the way they have that actor framed higher than that actor shows one actor is more intimidating. I like to see if I can institute those things in our shots.
I've been really interested in "Euphoria." It's a masterclass in videography and photography, just the way they shoot their scenes. They have a huge budget, and most of that stuff we'll never be able to do. But I do find myself getting inspired by their scenes. Like they open a shot underneath a table and you can see a character on their phone texting kind of surreptitiously, and the camera jumps up with a rack focus shot, which is when you rack focus from one thing to another thing. Oh my god, it's my favorite shot.
The art of keeping the viewer engaged: One thing that's changed over the years is we've recognized the attention span of your average person. When I started, there were a lot of videos that they had that were three plus minutes long. We try to keep them under a minute, if not closer to 30 seconds now, because we find that if we use quick hit-punches, we can get our message across more effectively, and people don't get bored.
The power of analytics to check for comprehension: One thing that sets us apart is the data analytics. All of our training has questions peppered throughout lessons about content you've just seen or messaging you've just gotten in the lesson. It'll ask you about your own personal experiences, and it's all anonymous. But what happens is that it gathers all of this information from your company, takes all the people all over who have taken that same training, and shows you where you line up, like, I think this but the majority of people think this, or the majority of people at my company feel the same way. What it does for the company is it lets them see, oh, we have a problem in this area, we better address that, it's kind of a hotspot. Let's address it before it blows up. It's kind of amazing.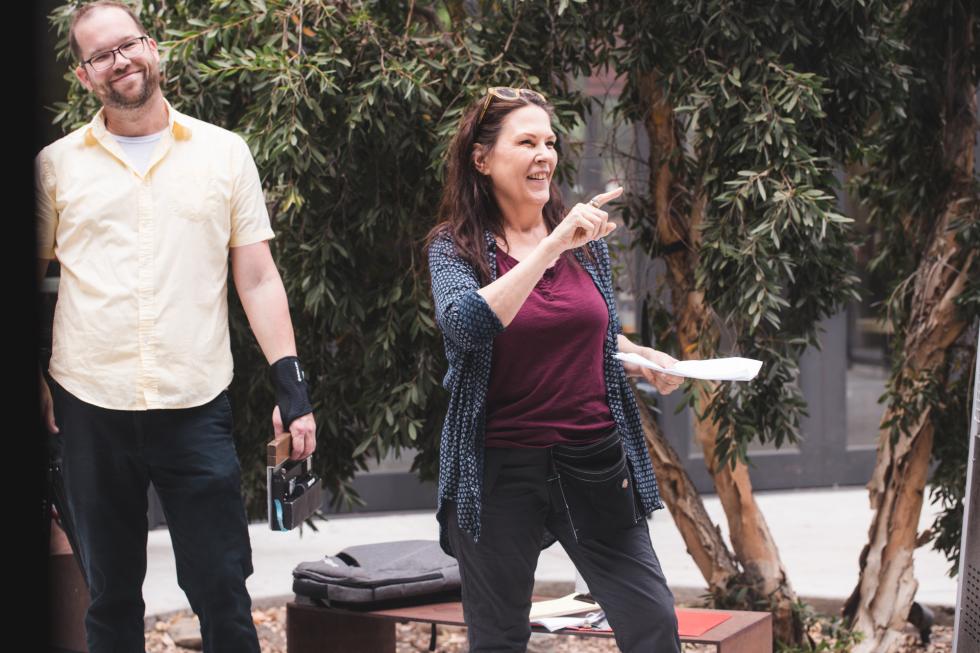 How compliance training can become powerful and inspiring, rather than a checkbox: A lot of companies have viewed compliance training as the law mandates that I have to have my employees take this training every 18 months, so let's check that box. We absolutely don't want to present it that way. We want it to be a way to inspire companies to do better, to treat their people better, and to help them help their people treat each other better, so that those problems don't come up in the first place, so you don't have to worry about getting out of a lawsuit, because you never got into the pickle in the first place, because your culture is good. That's the important message there, and I just think that's fantastic.
Edited for length and clarity.
–
Stay up to date on art and culture in the Capital Region: Subscribe to the Comstock's newsletter today.