In 1993 the federal Defense Base Closure and Realignment Commission added McClellan Air Force base to its list of potential closures, and the Capital Region drew in its collective breath. Thousands of jobs had already been lost to the shuttering of Mather Air Force Base and the Sacramento Army Depot, and the community feared the termination of McClellan's 13,000 military and civilian jobs and loss of $1.5 billion in annual economic impact.
Amplifying those fears were comments by then Gov. Joe Serna and others pointing out that there could be no backup plan for reusing the base. Massive environmental challenges meant that if McClellan closed, it would be game over. Forever.
In 2005, BRAC dealt McClellan its death blow. To mitigate the the impacts, the Clinton Administration agreed to phase the closure over six years to allow the government and private sector to undertake the "Herculean" effort to privatize McClellan's industrial facilities, turning over operations to private industry in an effort to salvage jobs and physical assets.
The Capital Region's rally cry was unanimous and brought together public and private enterprise in force to reconfigure the base under an ambitious timeline. Sacramento County coordinated the Air Force, private industry, other government agencies, institutions and organizations to organize conversions before the clock ran out on July 13, 2001.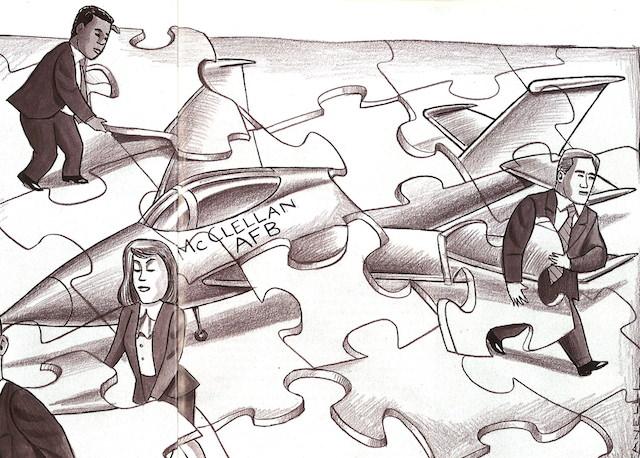 Meanwhile, as David Thomley reported in our July 1996 issue, Rob Leonard, Sacramento's director of military base conversion, alluded to "ongoing negotiations with an unspecified entity toward a mega-deal for privatizing a major portion of McClellan."
In an interesting case of foreshadowing, Larry Kelly, the president and developer of Stanford Ranch in Rocklin, said at a Comstock's roundtable in 1997, "Why couldn't we build an industrial park?" He talked of opportunities to repurpose the base as a magnet for manufacturing and tech facilities. "But it isn't going to happen on it's own until someone comes in and makes it happen."
Well, just three years later, Kelley himself formed a partnership and with Industrial Realty Group and Morgan Stanley Real Estate Fund purchased the base for about $85 million. They transformed the 3,000 acres into McClellan Business Park, an all-in-one campus that includes private jet services, a hotel, conference center, daycare facilities, truck and rail access, residential real estate and more.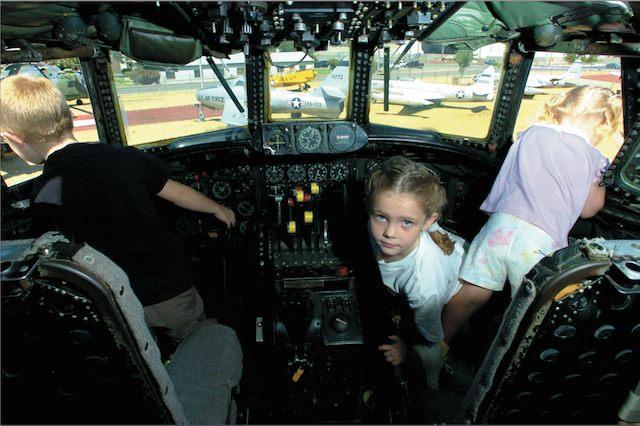 To date, about $580 million has gone into infrastructure and building improvements, including more than $208 million from tenants, $280 million from McClellan Park and $88 million in grants from state and federal agencies. With roughly 230 tenants, McClellan isn't just surviving, it's thriving.
Kelley deserves more than kudos for his vision and execution. His big ideas and dedication to Sacramento make him one of the region's most valuable leaders. And now, with his eyes fixed on the Sacramento railyards, he's poised to make another tremendous impact.