When Lodi's General Mills plant closed in 2015, it left unused a nearly two-mile stretch of Union Pacific spur track. A vestige of a 19th century rail, the track had been converted into a service line, but today weeds grow between its ties, and the line seems to have little use but for safely recreating scenes from the 1986 movie Stand by Me.
Except Lodi resident Doug Bojack, of advocacy group Bike Lodi, believes a "rail-to-trail" project could transform the currently unused line into a tree-lined, urban pathway a little over a mile long that would directly connect downtown Lodi and Lodi Lake. Bojack stresses that the project is only in the pre-planning stage, so the projected budget and schedule are unknown at this time.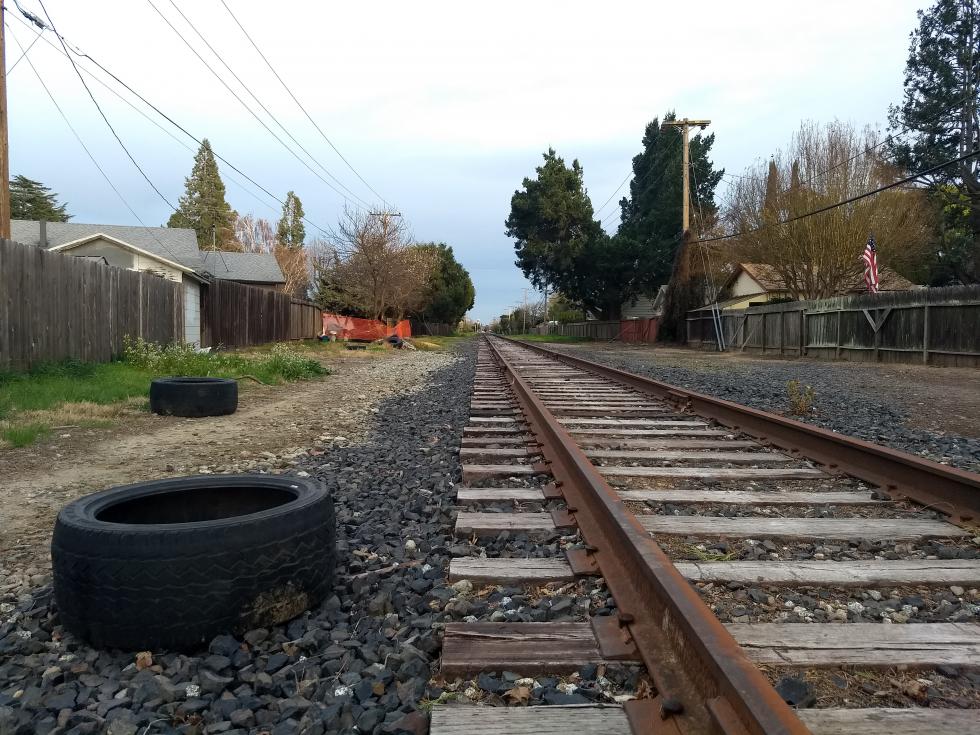 But the Lodi Greenline project already seems to have little local opposition and even less downside, except for one catch: proponents will need to eventually get Union Pacific on board that train. For the Greenline project to gain steam, Union Pacific must voluntarily enter an agreement with the City of Lodi, by a process called rail banking that would allow Union Pacific to retain ownership while ceding management of the tracks to the City.
According to Bojack, "the City would negotiate the line's rail banking, but I would form a local Friends of the Lodi Greenline to keep the trail clean and raise additional funds for trailside improvements." Bottom line, he adds: "It would be an asset to the community."
Dan Arbuckle, owner of Headwaters Kayak, agrees, and not just because he rents kayaks through the Lodi Lake Boathouse, which could experience an uptick in business with a pathway leading to the lake. Arbuckle also lives in one of the 150 residences that border the unused line.
"I could throw a stone and hit the tracks," Arbuckle says. "This is the kind of thing that would increase my home value, because having a bike trail right off my property — that's the kind of thing young people are looking for [when buying a house]. Also, can you imagine taking Amtrak from Sacramento to Lodi, renting a bike and coming to the lake? That would be incredible."
Pat Patrick, CEO and president of the Lodi Chamber of Commerce, agrees the Greenline is an easy win for Lodi. "It connects two of our most valuable community assets," Patrick says. "First, you have revitalized downtown Lodi, where you can walk from winery to winery basically, and then about a two-mile walk to Lodi Lake, which the [San Joaquin Audubon Society] says is the best place to watch birds and other wildlife in the county."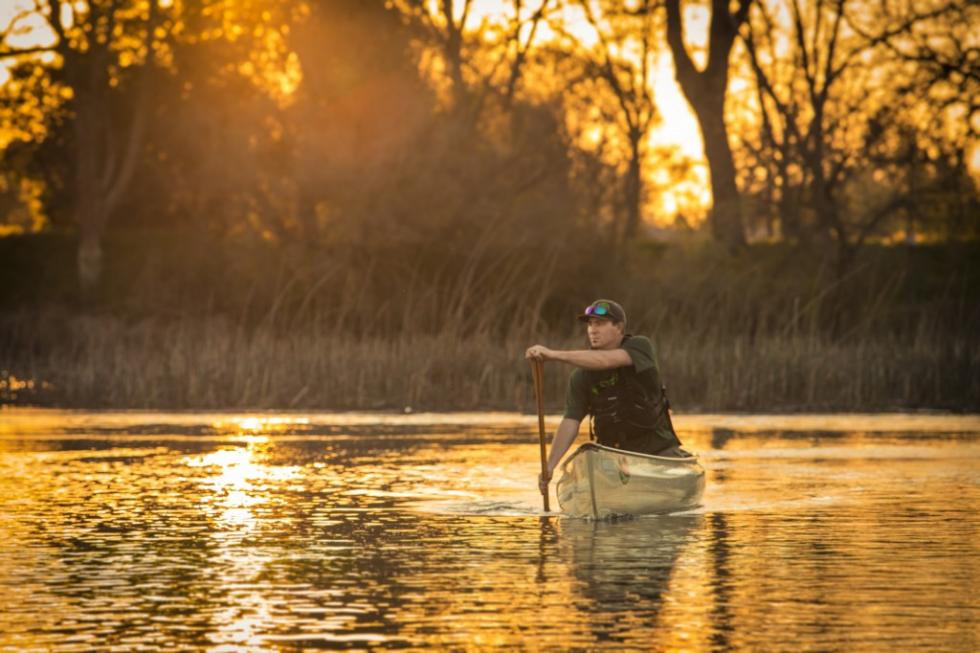 As a safer, more direct trail between Lodi Lake and downtown, Bojack believes the Greenline will encourage healthy habits and build community, while generating revenue for the city through increased property taxes and business sales from tourism.
The first step to realizing the Greenline, says Bojack, "is to persuade City Council to plan for the line's abandonment, should that happen. The City can receive funding now, and assuming the rail line goes through the process of rail banking, the City can already have developed plans for the line."
Bojack offers multiple sources to potentially fund the Greenline, including the San Joaquin Council of Governments, which is the regional transportation planning authority that consolidates and administers various federal and state transportation grant programs. The California Parks and Recreation Department also administers the Recreational Trails Program, which provides funds to states to maintain recreational trails and, according to Bojack, the Outdoor Environmental Education Facilities Grant Program could provide up to $500,000 for trail enhancements and improvements.
Former Lodi mayor and current Councilman Doug Kuehne agrees that county transportation funds potentially could fund the Greenline.
"There is money in Measure K for bike and pedestrian [uses]," says Kuehne, referring to the San Joaquin County half-cent sales tax renewed in 2006. While funds are yet to be secured, asked if he believes the Greenline would be approved by City Council if funding were available, he responded, "I think it would pass. From my perspective, with the information that I have currently, I think it's a win not only for the city, but generations to come."
In addition to using the line as a pedestrian and bike trail, Kuehne envisions a trolley for transporting passengers.
"The World of Wonders Science Museum is moving forward with closing down a portion of Sacramento Street and turning it into a plaza with a beautiful amphitheater, café and planetarium," Kuehne says. "My idea would be to get a trolley car that rides the rail that kids can load right across from World of Wonders then take it [to] Lodi Lake for a science exhibit out in nature."
Bojack says he has initiated conversation with Union Pacific representatives, and he believes momentum within the city will help to persuade the company to agree to rail banking. In short, the more concrete steps taken by the City — securing funds, approving plans — the more likely the Greenline project will move forward.