Armed with inspiration from a vintage WWII era battle tank, Michael Seals has carved out a niche high-end market as a custom watchmaker in the suburban community of El Dorado Hills, 25 miles east of Sacramento and across the globe from Switzerland's Alps — home to the watchmakers who have set the standard for quality and precision.
In 2014, Seals founded Seals Watch Company — despite a crowded marketplace further squeezed by mobile phones and wearable exercise devices that displace the need for wrist watches. Seals' watches are purchased mostly by watch collectors and enthusiasts — individuals who respect the originality, quality and craftsmanship that defines a modern, sophisticated timepiece.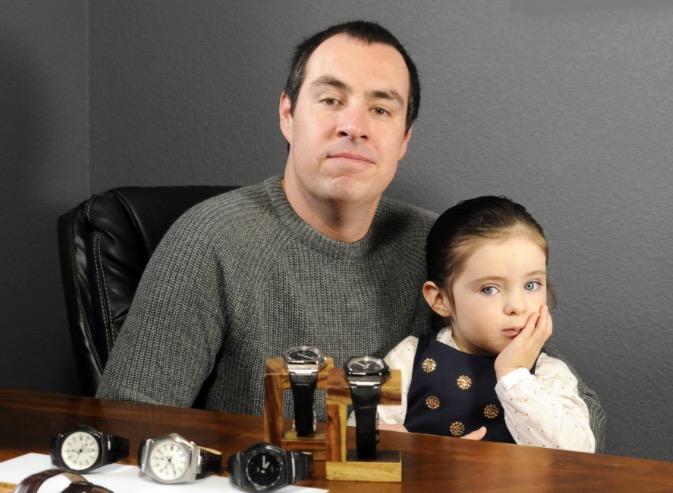 Priced between $675-800 for a limited edition from the initial Model A collection (Models B and C are in the works), Seals is hardly concerned about the encroachment of new technology on his sales. "Selling a few hundred to 500 [watches] is completely feasible, especially when our reach is global." It's the big, established brands that might be experiencing a disruption, rather than the more exclusive designs with more discerning patrons, Seals notes. "More than 10 percent of our watches have been sold to doctors around the world."
Seals' designs have an important relationship to the army tanks of WWII. "Initially it was the idea of a tank being a powerful piece of hardware designed to protect its true, fragile heart — that of its crew," Seals says. The bold bezel shape of his watches is such an important distinction of the brand that Seals has patented it. It was inspired, he explains, by the turret and hull designs of the tanks. The sloping, glacis plate and aggressive tracks of the armored behemoths translate to the watches' pronounced lugs, strap link and bespoke steel bracelet.
The result is a combination of "robustness with a dose of elegance," according to Seals, whose father was a tank mechanic in the sixties and whose stories influenced the concept as well.
Wrist and Reward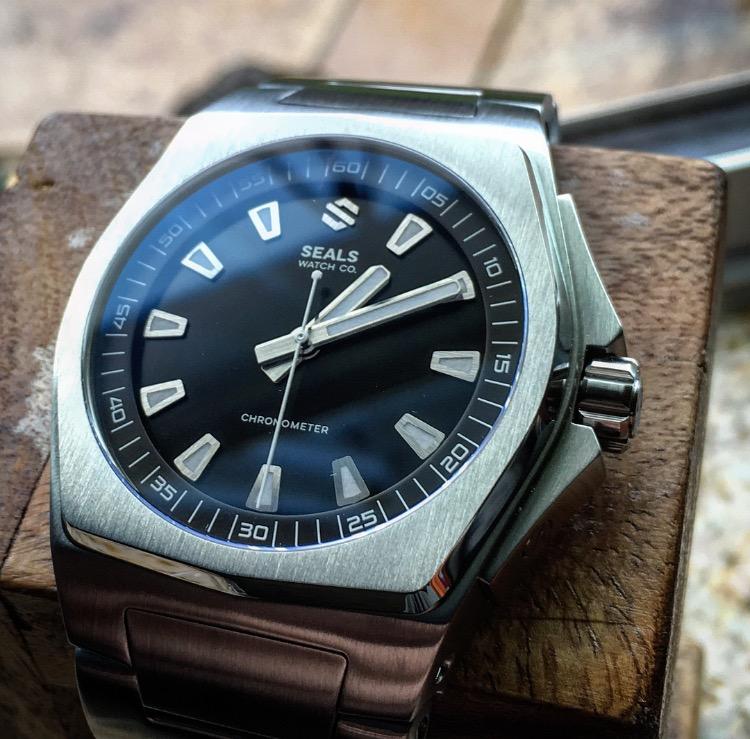 Seals used the online fundraising vehicle Kickstarter to successfully finance the initial production. Investors were incentivized with discounts on watches. He exceeded his $56,500 goal with $86,000 in total pledged by 168 backers. With no showroom, large staff or major overhead, Seals used the venture capital to cover initial production and a margin for future research and development.
Production of the Seals' watches is an international affair. "The internet gave us the opportunity to work with people around the world," Seals says, "from Germany to Switzerland to China." Partners in each location manufacture specific components, which are delivered to Seals' El Dorado Hills home. Two spaces are set aside — an in-home office for administrative work and storage, and a corner of the garage for assembly and packaging.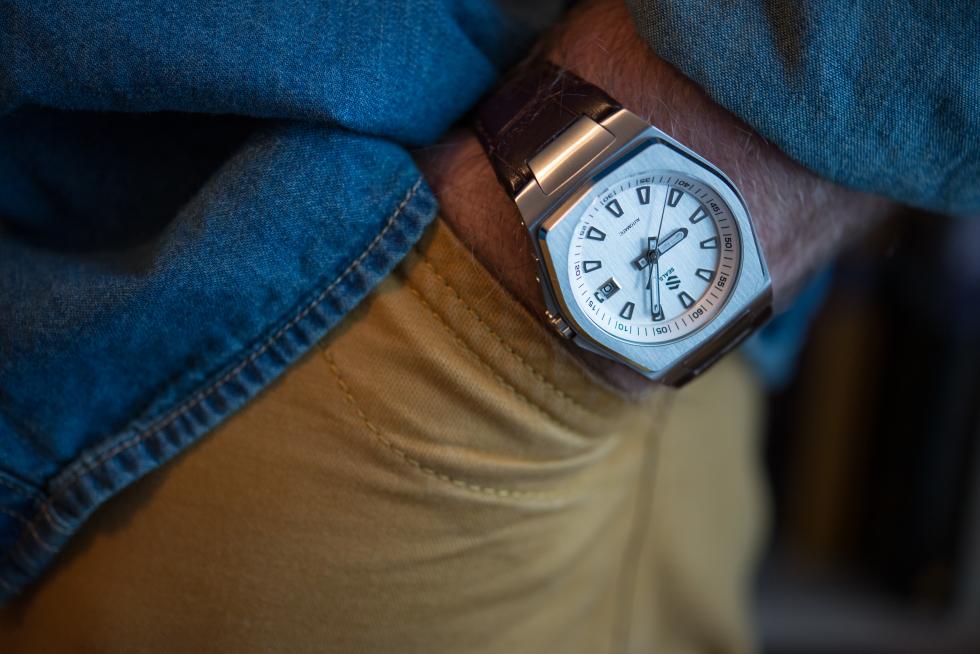 "It is a bit of a challenge being so far from civilization, Seals admits. "We miss out on regular opportunities for face-to-face communication and pop-ups with local enthusiasts. And it's a challenge to stay current on local events and retail options." Seals supposes it's "a little bit out of sight, out of mind," though his long-range goal is to open a small watch shop in the area to accommodate foot traffic.
With the internet erasing geographic boundaries, the commerce of Seals' watches is split evenly between domestic buyers, and international ones as far away as Madagascar and Switzerland.
In a final nod to the familial theme of Seals' watches, he credits the birth of his first child with giving him the courage to advance on this lifelong dream. "When our daughter Ariana was born, my life goals did a complete 180," he says. "I wanted to provide a legacy of courage, to lead by example and show how it's never too late to follow a dream — so long as you never give up and see it through."
How better to understand the complexities of time than going directly to the source. Not Father Time or Einstein, but the next best thing, someone who makes time for a living.
There's a married couple in Elk Grove who would be happy to give you the time of day. They'd be even happier to sell it to you.