Mary Boyd is always strapped for time. She's the mother of two young children, a registered dietician, health coach and part-time blogger based in Sacramento. With so much on her to-do list, she can't do all the things she would like to enhance her lifestyle blog, Uniquely~Me — like attend out-of-town blogging conferences or spend hours cultivating relationships for potential collaborations.
But Boyd has found one relatively easy way to stay active in the blogging space, by plugging into a local group that caters to creative entrepreneurs. In September 2017, she attended her first event with The Blog Bloc, a Sacramento-based organization that facilitates workshops and connection for bloggers, social media influencers and content creators. At that first event, Boyd learned how to create and schedule content on different media platforms. She has since attended eight events hosted by The Blog Bloc.
Boyd says The Blog Bloc didn't just offer her new skills and camaraderie — it also gave her access to companies looking to pay bloggers for their talents. For example, through The Blog Bloc, she got connected to an opportunity to write a sponsored post for a McDonald's "100% fresh beef" campaign — an opportunity she wouldn't have found otherwise. Boyd says being part of a freelancer community has broadened her understanding of the kind of work available to her: "It was nice to know that there were opportunities out there and what the possibility of expanding my blog could look like."
Creative networking groups like The Blog Bloc are helping creative entrepreneurs turn their crafts into business. Good Inc., also based in Sacramento, gives photographers and models opportunities to collaborate, workshop and learn. The idea is that creative entrepreneurs need support groups like these to help develop their businesses in an ever-crowded market.
"There is a greater demand because of the rise of the freelancer, the person ditching their 9-5 to pursue their dream or side hustle in Sacramento and beyond," says Kachet Jackson-Henderson, founder of The Blog Bloc and the lifestyle blog, The Kachet Life. "There's no blueprint, and with everyone trying to carve out their own lane… more groups will have to come out of it."
Out of Isolation, Into Community
Right now, over 1 in 3 Americans freelance in some capacity. By 2027, it's estimated that half of the U.S. workforce will be participating in the freelance economy. But freelancing isn't easy, and it's even harder with the growing market. That's why some community-minded entrepreneurs have taken it upon themselves to find ways to share tips and resources to help lead others to success.
Jackson-Henderson started blogging about her personal style in 2012, and has since built an Instagram following of over 45,000 people, as well as her own media business, where she manages social media strategy, media relations and influencer marketing for her clients. She has partnered with brands such as Alaska Airlines, Macy's and Whole Foods, and gained recognition through frequent appearances on local television news programs.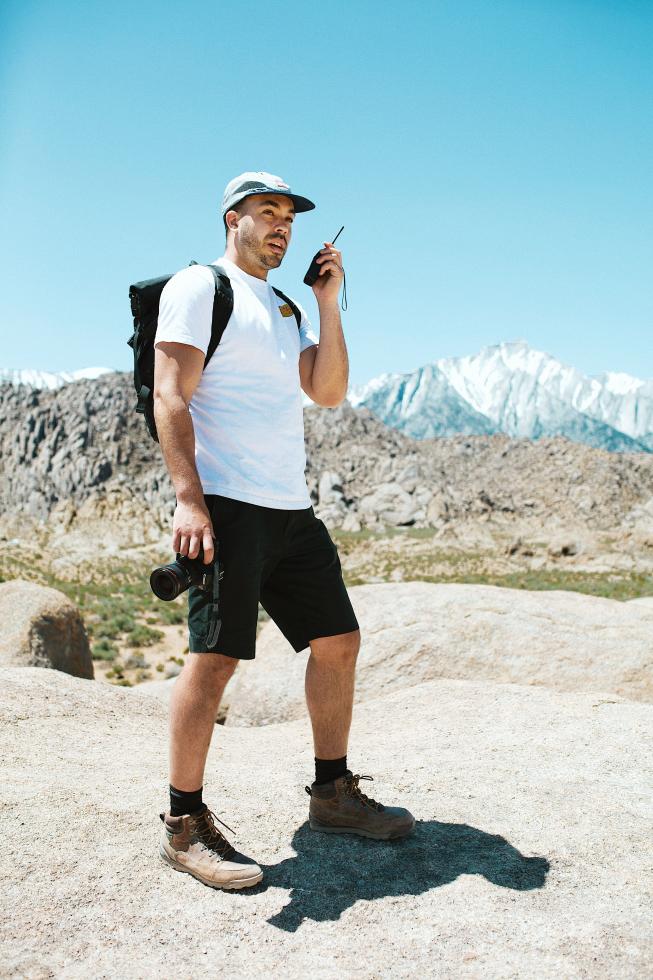 Back in 2012, Jackson-Henderson says social media influencing and blogging was in its infancy, and there were few ways to connect with others who sought to make a living that way. "The word 'influencer' wasn't even a thing — it was about longform content," she says. "I found community in happy hours and Meetups, but that group kind of dwindled because blogging takes up a big amount of time."
In 2017, Jackson-Henderson attended Alt Summit — a conference offering classes and information for creative entrepreneurs and social media influencers. She figured that Sacramento should have a community that offered a similar kind of support: "I thought if I could bring a pinch of that home, not only would others be excited about what they were doing, but they would also learn from each other. Even if you're a freelancer, sometimes you can feel like you're on an island if you're not surrounded by peers."
Jackson-Henderson soon launched The Blog Bloc to help other Sacramento creatives off their islands and into community; the group hosts monthly events and now has over 100 members.
In 2011, Good Inc. founder Will Thompson started taking photos of Sacramento — his hometown — and the surrounding region for his Instagram account. In 2014, he posted a picture of his brother standing on Foresthill Bridge in Auburn, which attracted a new level of attention. Up to that point, most of Thompson's posts garnered around 400 likes and 25 comments; the Foresthill Bridge post received 774 likes and 152 comments. "We climbed up the bridge and took a photo on the inside, and that photo went crazy — a lot of people liked it and started asking where it was."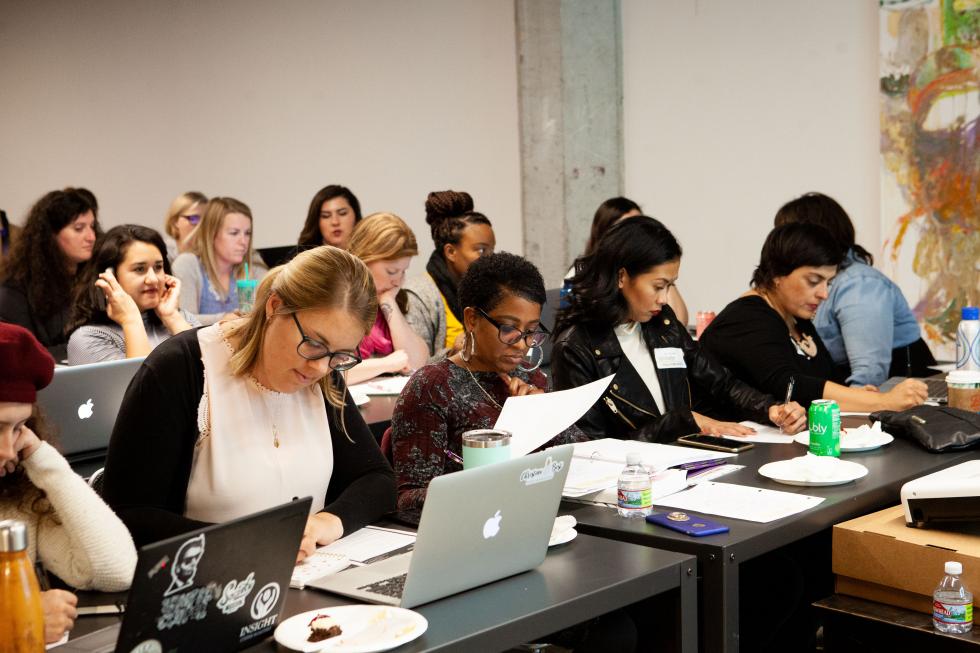 He kept shooting landscapes, people and the occasional building, all while fielding questions from followers about his photography and process. Seven years later, Thompson has an Instagram following of over 26,000, and has turned photography into his profession. He says as a creative entrepreneur, he has learned to be flexible with the work he takes on. "Last week I was taking photos of lamps, and the week before that I was taking pictures of pillows," he says. "It's not all glamorous, but somebody has to do it."
Thompson created Good Inc. in 2014 to connect photographers and models, and to provide both groups with organized opportunities to shoot in breathtaking locations across California and around Sacramento. The group hosts an average of 30 events annually, which include workshops, outings and meetups, and has an email list of more than 700 members.
To Entrepreneur or Not to Entrepreneur?
Thompson says Sacramento is well-suited for creative entrepreneurialism because of its relatively small size: "It's easier to stand out and make a name for yourself." The Blog Bloc and Good Inc. attract slightly different communities — the former serves primarily bloggers and social media marketers and influencers, and the latter engages mostly photographers and models. But what they have in common is a spirit of community.
Elizabeth Delgado is a network administrator by day and hobbyist photographer who started attending Good Inc. events in 2015. "Whether you're in front of the camera or behind it, there is always an exchange of ideas happening, and I've learned more about photography than I could ever learn in a class, a book or online," she says.
Beyond the technical aspects of photography, Delgado says the community is what teaches her most: "Where I once believed photography was only what I could see through my viewfinder, I have expanded that view tenfold through collaboration… I get to network with talented people and with each event, I learn more about gear, capturing light, composition, portraiture — you name it, I'm learning it."
While Good Inc. has allowed Delgado to take her passion to new heights, like many of those involved with Good Inc. and The Blog Bloc, she has not made her hobby her career. Both Jackson-Henderson and Thompson acknowledge that the road to entrepreneurship is paved with ups, downs and uncertainty — and isn't for everyone.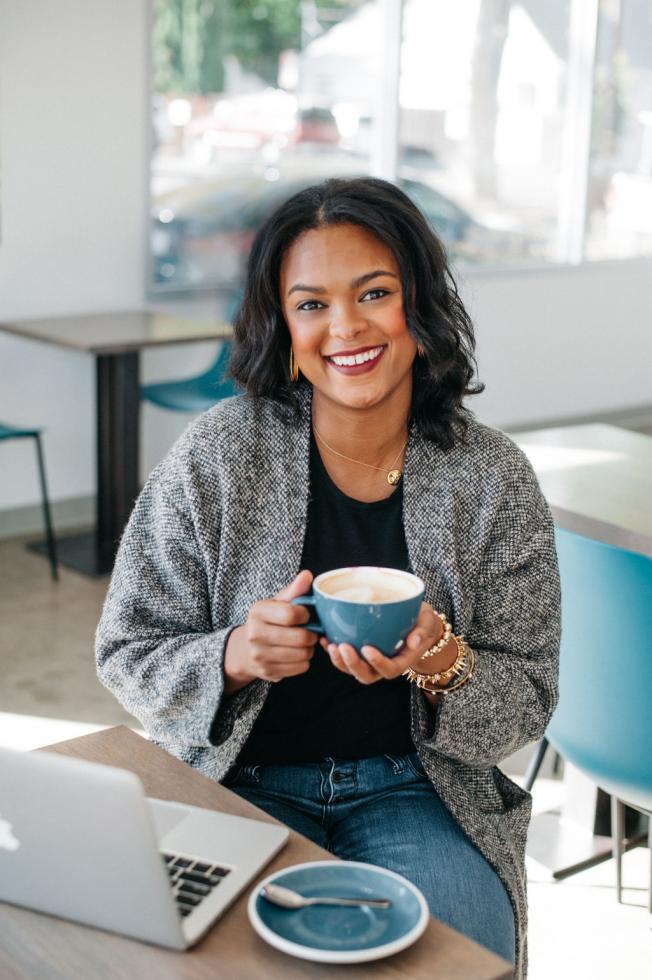 "The ebbs and flows of contracts happen … It isn't super easy," Jackson-Henderson says of owning her own business. "I'm more tired doing my own thing than I was when I was working for a company because I'm always working, but it's a different kind of tired, and if I'm overworked, it's my fault for not prioritizing. That was our topic for The Blog Bloc in November — we had a session about planning time efficiently."
Entrepreneurship may not be the path all members of The Blog Bloc or Good Inc. take, but the skills they offer and the collaboration they facilitate may provide participants with valuable resources that help grow Sacramento's creative class — both for hobbyists and entrepreneurs. Ultimately, many participants say they are searching for community, and in Sacramento, you don't have to look far beyond Instagram to find one in real life.
For instance, Creative Mornings holds a morning speaker series once a month so people can learn from one another and from the featured speaker over coffee. Creativity+ offers a monthly speakers series as well, in addition to "Braintrust" groups that come together to find creative solutions for local issues, and "Showcase" opportunities for local creatives. FemWINism's priority is supporting and showcasing women artists, entrepreneurs and leaders.
As Sacramento's creative economy grows, so too will its creative communities, say those working in this space. The niche each one fills may only differ slightly or they may be specifically tailored, but ultimately, it's about the creation of something bigger than the individual entrepreneur — they're forming an infrastructure for Sacramento that aligns with the future of work.