Outside, the new Cowo Campus is a not-so-obvious coworking space. It takes up the second floor of a bureaucratic-looking building also home to the DMV's New Motor Vehicle Board. But inside, Cowo Campus resembles a trendy and modern workspace, with sleek offices and furniture, contemporary art and artisan coffee, among other amenities.
Local entrepreneurs Kuks Singh and business partner Edwin Carde launched Cowo Campus on 21st Street in Midtown Sacramento this past May.
"Essentially we're a new breed of co-working space," Singh says. Unlike traditional coworking businesses, Cowo Campus offers free entry to its common workplace, but also caters outside the usual tech-heavy audience with rentable visual, audio and even dance studios.
From the home office to pop-ups and coffee shops, the latest trend among working millennials and freelancers is the common workspace, which has become almost synonymous with tech-oriented startups and cities that have "made it."
Sacramento is no exception. Local creatives, coders and changemakers have made coworking spaces like Hacker Lab, the Urban Hive and The Trade in high demand — enough, that people will pay $325 a month at Urban Hive for access to a private desk and all the coffee and beer they can drink. But for all the success and evolution of the coworking space, Singh and Carde believe there's room for one more.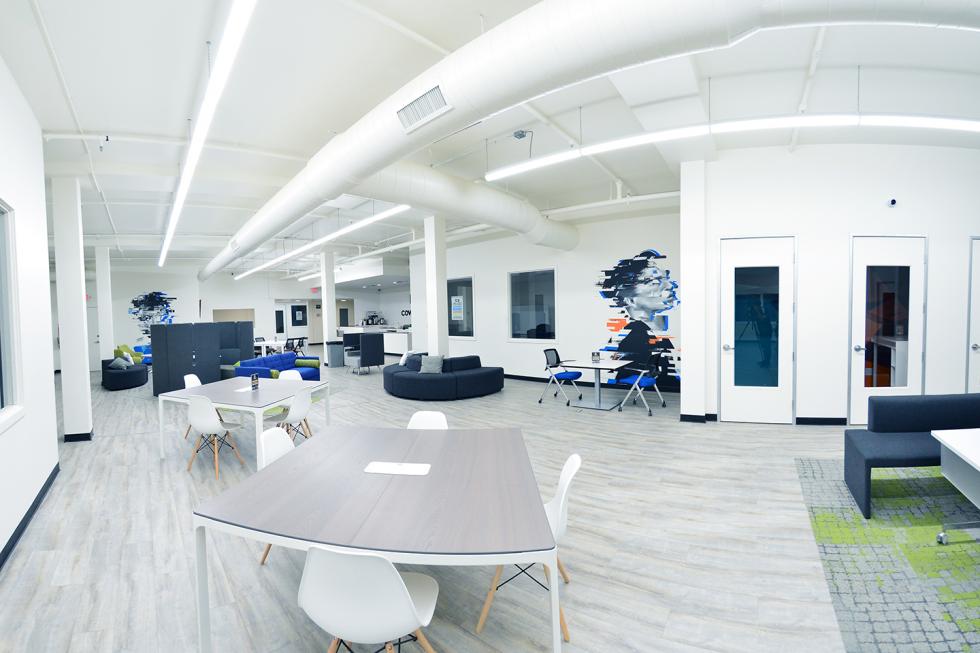 The common space at Cowo Campus is free with online registration, but the 236 occupancy workspace also includes 23 rentable offices ranging from $800 to $1,000 month-to-month, including access to the small and large conference rooms that otherwise can be rented at $25 and $35 an hour respectively.
Regarding free membership, Singh asks, "Why charge people?" People work from cafés once they purchase a cup of coffee, he continues, "for essentially what they would pay for a day rate at a coworking space." So like a café, Cowo Campus will sell coffee, beer and food, but cover the majority of its costs through renting office space.
Singh, who is British, is hardly a stranger to coworking spaces. A photographer, cinematographer and fashion designer, Singh also spent the last 20 years working in real estate. And with stints in London, Dubai and Sacramento, where he used coworking spaces, he realized they were also missing the mark, as many of them do not cater to modern artists and musicians who need coworking spaces as much as the tech sector.
"Businesses are not what they were 20 years ago," Singh says. "A singer can get on SoundCloud, make a video and record. Whereas back in the day they had to find a manager, get a recording studio. But now everything is more freelance."
Additionally, Singh notes, most coworking spaces target tech-oriented members — leaving out many other types of freelancers. "A dancer wouldn't go [to that space]. What would a dancer do there?" he asks.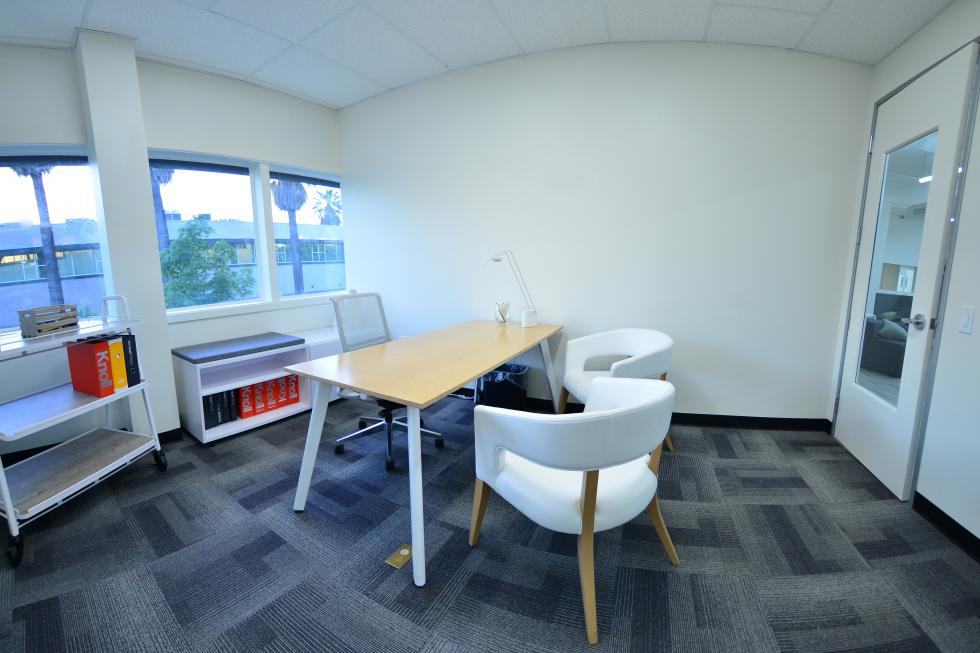 Singh originally planned to launch Cowo Campus in San Francisco, having raised $2 million in funding, but ultimately decided the model would better serve Sacramento's demographics. In 1999, then 19-year-old Singh first moved to Sacramento, where he says he immediately felt at home. "Honestly, I felt like I was born here, and I just connected so much with the city," he says. "It actually reminds me of a town in London called Shoreditch, a bit hackney but focused on the art and talent of England, and diverse."
Having grown up in an underdeveloped neighborhood himself, Singh recognized similar areas in Sacramento that weren't the usual target audience for coworking spaces. By creating audio, visual and dance studios, in addition to traditional office space, Cowo Campus expects to appeal to rappers, singers, photographers, artists and stylists.
"We're also helping people who want to progress in their YouTube channel," Singh adds, "and that's where the campus side of things kicks in … essentially, we're going to become a campus where we offer classes for $79 an hour."
Planned classes include coding, yoga, hip-hop and salsa dancing, boxing, business development and drone classes, among others. "The teachers that we have already said they wanted to get a studio or start a business, but it was just too expensive," Singh says. "So the idea is to find talent and give them a platform." Cowo Campus will provide space free to instructors, who will receive 50 percent from class sales, he says.
Cowo Campus already has opened as a workspace, renting offices, hosting open mic nights, Sunday hip hop classes and more, but this is just the first phase of 25, says Singh. He expects a handful of remaining offices and the audio studio to be completed by summer, and the beer and wine license to be processed. Though Cowo Campus currently sells snacks and Insight Coffee, Singh plans "to tap into farm to fork," creating pop-ups for local pastry chefs and other food vendors. Singh also plans to open a kitchen incubator on the first floor, including a rentable industrial kitchen.
The diversity and dynamic at Cowo Campus appeals to Ryan Brough, founder and president of Ethos Events, a strategic marketing and branding company that represents Status Sparking, among other food and beverage clients. For three years, Brough worked from another local coworking spot, but then made the switch to rent office space as needed from Cowo Campus.
"I like that Cowo has a larger, multifunctional space," Brough says. "Being in the event business, we can do a corporate retreat, internal meetings or even propose that clients host an event at Cowo. And that is partly why Cowo works really well, because it's not just technology people. It's culturally inclusive to all types of businesses, and since our business is too, it's nice to work in a place that reflects that."