John Rinehart was looking forward to eating the hot wing sliders at Golden 1 Center.
Behind Rinehart, president of business operations for the Sacramento Kings, several buffet tables had been set up for the media Oct. 7. The purpose: highlighting new menu items for the coming NBA season, which opens Oct. 20 for the Kings in Portland.
It's an event that happens every season for the Kings, though this year, it carries special significance: After playing most of their games in front of limited or no fans since the onset of the COVID-19 pandemic, the team can have a full house at Golden 1 Center.
"We spent a long time this past year and a half or so really ensuring that fans can come back to the arena in a safe and secure manner," Rinehart tells Comstock's. "So we're looking forward to it."
For the past 18 months, Comstock's has followed the Kings and three other Sacramento-area businesses as they've navigated the pandemic: California Family Fitness, The Citizen Hotel and Tropics Ale House in Midtown. This series includes five other entries, dating to just before the state shut down.
With around 60 percent of Californians fully vaccinated from COVID-19 as of early October and pandemic restrictions easing, these businesses have begun to look to the future. But with high case counts and new threats such as the delta variant, each business faces uncertainty.
Sports and Entertainment: Sacramento Kings
Few industries got hit by COVID-19 like sports and entertainment. In a normal season, the Kings attract just shy of 17,000 fans a game, a zealously loyal fanbase that's stuck with the team despite it not having made the playoffs or had a winning season since 2006.
Last year, though, the Kings weren't allowed to have fans at games until late April. With an average ticket price of $89 according to Forbes, this means the Kings lost around $1.5 million in gross ticket revenue for every game played without fans. Over the course of the season, that's more than $61 million of lost revenue, and the figure doesn't include food or souvenirs. Meanwhile, the team enters the 2020-21 season, which opens Oct. 20 for the Kings in Portland, with a $133.7 million payroll.
Asked how stressful it's been to have his job and run business operations for a professional sports franchise over the past 18 months, Rinehart defers, saying, "The pandemic over the last 18 months has been stressful for everybody. I don't think anybody in our region has been spared."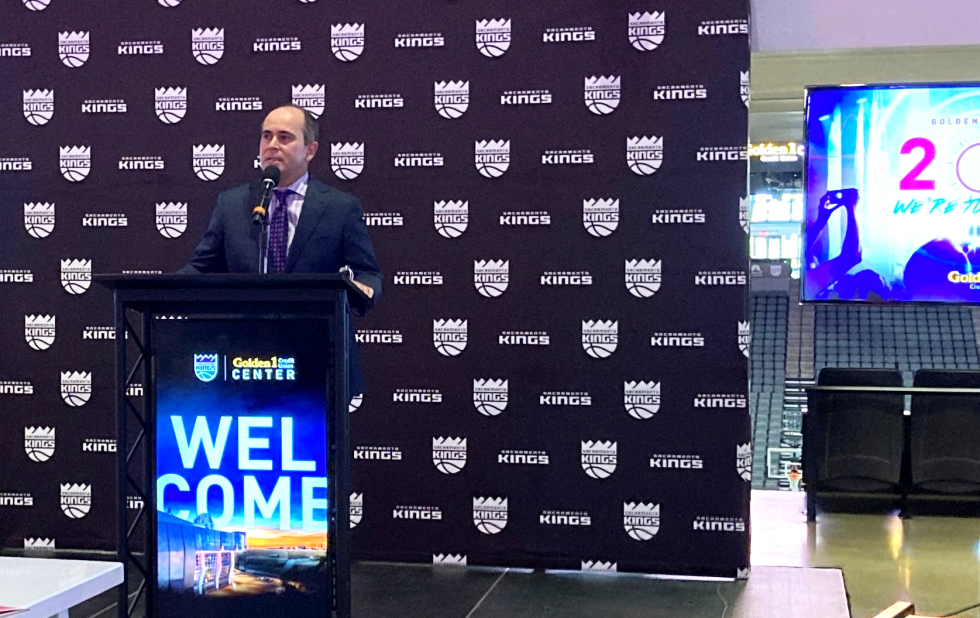 The team enters the new season with several requirements. A Kings spokeswoman explained that Sacramento County has a mask mandate, while the California Department of Public Health requires proof of vaccine or a negative COVID-19 test for "Indoor Mega Events" involving 1,000 or more participants, and the NBA stipulates that the negative test be within two days.
The Kings require their employees be vaccinated as a condition of employment, though players, who are subject to negotiated terms between the league and National Basketball Players Association, are not required to be vaccinated. The spokeswoman wouldn't say if every Kings player has been vaccinated, though she noted the entire coaching staff is.
There have been encouraging signs for the franchise. Yahoo! reported in September that Arctos Sports Partners was buying a 17 percent stake in the team, based on a $1.8 billion franchise valuation. The team has risen more than 15 percent in value annually, since Vivek Ranadive's group bought controlling interest in the franchise in May 2013 at a $535 million valuation.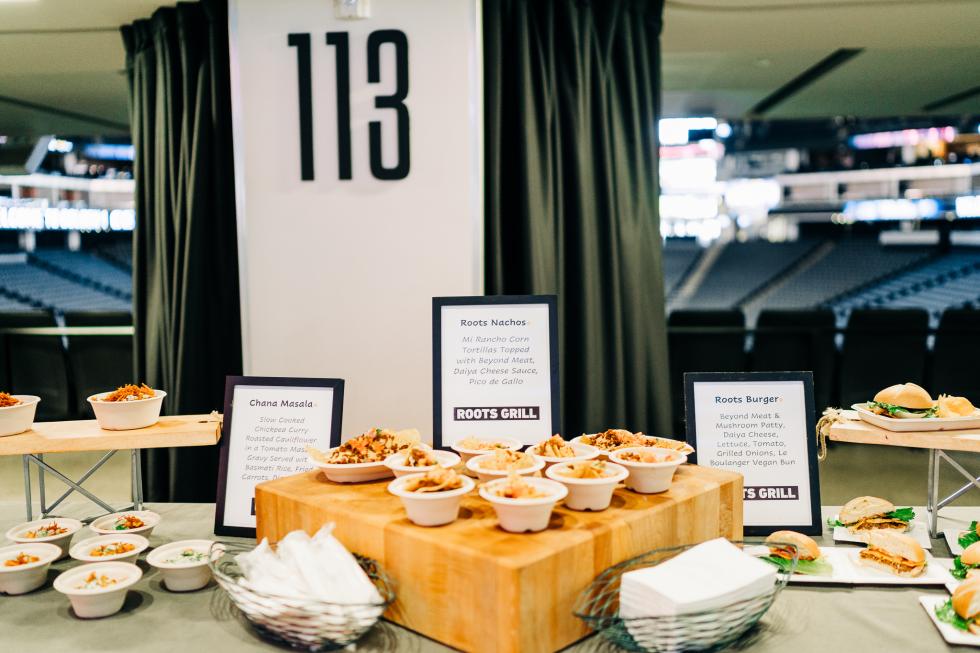 Rinehart wouldn't say if the team is turning a profit on its food concessions during the pandemic. But the array of new food options appear solid, per usual for the Kings, who have worked with vendor Legends Hospitality and local restaurateurs such as the late Randy Paragary to develop menus. "I don't think there's another food program that can challenge us," Rinehart says.
Rinehart praises the resiliency of the region. "The people of Sacramento know how to support each other and they know how to support local businesses," he says. "And it's because of that we're able to come out of this and when we open up. That's why it's going to be so great."
Fitness Centers: California Family Fitness
A few blocks away from Golden 1 Center, California Family Fitness's K Street location remains boarded up.
California Family Fitness President Randy Karr tells Comstock's that 16 of his company's 19 locations are currently open, though K Street is still closed. "We were actually contemplating opening after the legislative summer session was over, but the activity downtown is just not great enough," Karr says, noting that there've been a few requests from members.
In normal times, the company's K Street location can bustle in the early morning and lunch hours with office workers getting in a workout in their spare time. Some of these members have been with California Family Fitness upwards of 30 years, keeping their memberships going well into retirement. Asked if California Family Fitness is turning a profit, Karr replies, "We're self-sufficient. I'll put it that way."
Karr notes a figure he's heard that 36% of health clubs across the U.S. are closed permanently. "Our stability has been the number of locations, how long we've been in the market, how long we've been in the industry," Karr says. "But again, no matter how strong you are, you can't survive for long if you can't be open."
"No matter how strong you are, you can't survive for long if you can't be open."

Randy Karr, president, California Family Fitness
That said, the possibility of permanent closure for K Street or the other two California Family Fitness locations currently dark — Madison Avenue and McClellan Business Park — is remote, but not completely off the table, Karr confirms. "We're still actively working with our landlords on not only current rents but deferred rents, because obviously we weren't paying rent when we were closed," Karr says.
Karr says his company would like to get the Madison and McClellan locations open sometime in the first quarter and K Street hopefully sooner. "It could be any month now," he says. "We're just waiting it out. We're prepared. So at this point, I'm just waiting for downtown to wake up."
Subsequent to Karr speaking to Comstock's for this article, the Sacramento Business Journal reported that California Family Fitness's landlord for six of its 19 locations, Realty Income Properties 12, is suing the company for $3.8 million in unpaid rent. "We are aware of the filing but will not comment on what is an active legal matter," Karr wrote in an emailed statement.
Hospitality: The Citizen Hotel
Meanwhile over at The Citizen Hotel, people are arriving for another event that's been a rarity during the pandemic: a large-scale music festival.
A woman standing in front of staff at the front desk asks about the best way to drop teenagers off at Aftershock, a four-day festival being held at Discovery Park. It's an outdoor event expected to host 40,000 people a day eager to see acts such as Metallica, headliners for two nights.
Representatives for the Citizen have consistently declined to comment throughout this series, perhaps due to the fact that like sports and entertainment, the hospitality industry has been profoundly impacted by the pandemic.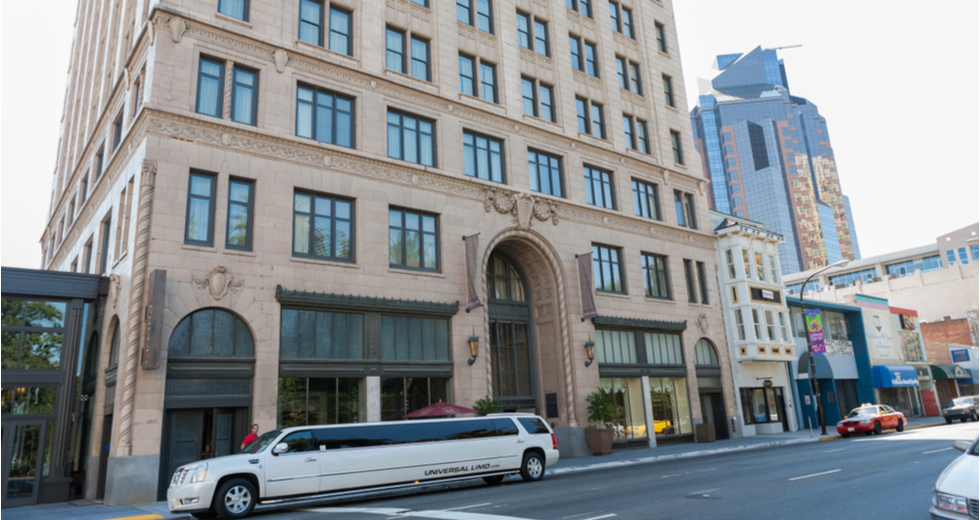 Mike Testa, president and CEO of Visit Sacramento has noted that hotel occupancy rates in the region went from north of 80 percent before the pandemic to single digits in its early days. He estimates hotels in the region are now averaging around 60 percent occupancy.
Testa says that he believes "the Citizen is in a much better place" these days. "It's always a very popular wedding destination," Testa says. "So now that they have the ability to do indoor events, I think that's helping them as well."
Aside from Aftershock, other events such as an Ironman triathlon the city is hosting Oct. 24 and the openings of the renovated convention center and community center theater could help boost room nights for local hoteliers.
"There's hope," Testa says. "There's glimmers of positive. It's just a matter of getting COVID behind us and then we can be full-speed ahead again."
Bars and Restaurants: Tropics Ale House
There's a new general manager at Tropics Ale House's Midtown location; longtime Tropics employee Steve Carrigan stepped away in recent months. The company's director of operations Thomas David moved from Hawaii, where Tropics has three locations, to take over. He joins owner Pat Kashani, who is overseeing a fifth Tropics location, The Clubhouse, which opened near Golden 1 Center this year.
David, who had previously never lived outside Hawaii, denies that his presence is a red flag for Tropics. "It was always an idea, especially with the second spot opening," David says. "We kind of need somebody to oversee it. We have good people in place in Hawaii."
"It'd be impossible to stay open if you don't turn a profit."

Thomas David, director of operations, Tropics Ale House
Tropics, which opened its Midtown location mere months before the pandemic, has hung tough, taking two Paycheck Protection Program loans totaling $142,825 for its staff of 20 employees and getting through with a skeleton crew.
David says there's lots of good business for Tropics between college football, the NFL, baseball playoffs, and the approaching NBA season, as well as the bar's promotion, Margarita Mondays. Asked if Tropics is turning a profit, he replies, "Yes, definitely. It'd be impossible to stay open if you don't turn a profit."
–
Stay up to date on the effects of the coronavirus on people and businesses in the Capital Region: Sign up for the Comstock's newsletter today.