The edge of a Placer County landfill is the unlikely home for an energy partnership that powers homes and fuels jobs for Sierra College students. But that's exactly what happens at the Western Regional Sanitary Landfill in Lincoln.
At the heart of the public-private venture is landfill operator Western Placer Waste Management Authority and private power firm Energy 2001, which collects methane gas from the landfill and turns it into enough renewable energy to power about 3,000 homes.
Over the past two years, that energy partnership has grown to include the Energy Technology Program at Sierra College, whose students have installed solar arrays at Energy 2001's facility, on site at the landfill in Lincoln, to power the 5-megawatt power plant that uses the methane gas.
"Education has always been an important part of what I want to do with my company," says Energy 2001 President Laura Rasmussen. "We require skilled laborers to run our power plant, and it seems natural to give back to the community by fostering the development and training of students who will be in the renewable energy area."
So Rasmussen struck a deal with her energy partners. Energy 2001 would underwrite the cost of all materials. Sierra College students would gain experience by installing the solar arrays. And WPWMA would save about 4 cents per kilowatt hour over what it would otherwise pay PG&E — savings that may be passed along to landfill ratepayers in Roseville, Lincoln, Rocklin, Loomis, Auburn and Colfax.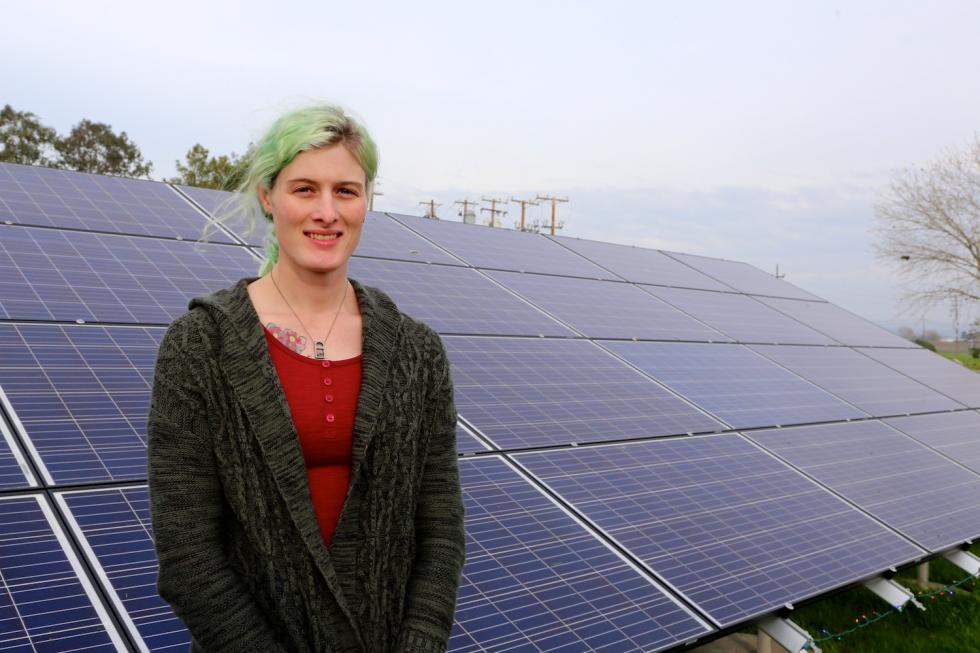 "Partnerships like this strengthen our program," says Steve Geiger, a professor in Sierra College's Construction and Energy Technology Department. "It's all about our students taking our energy classes, getting their degree or certificate, and going to work. We have local solar companies lining up for them, which is just fabulous."
The fall semester program began in 2015, continued last year, and has three years to go before the landfill gas plant is fully solar-powered. So far, about 25 students in the Advanced Solar class have participated.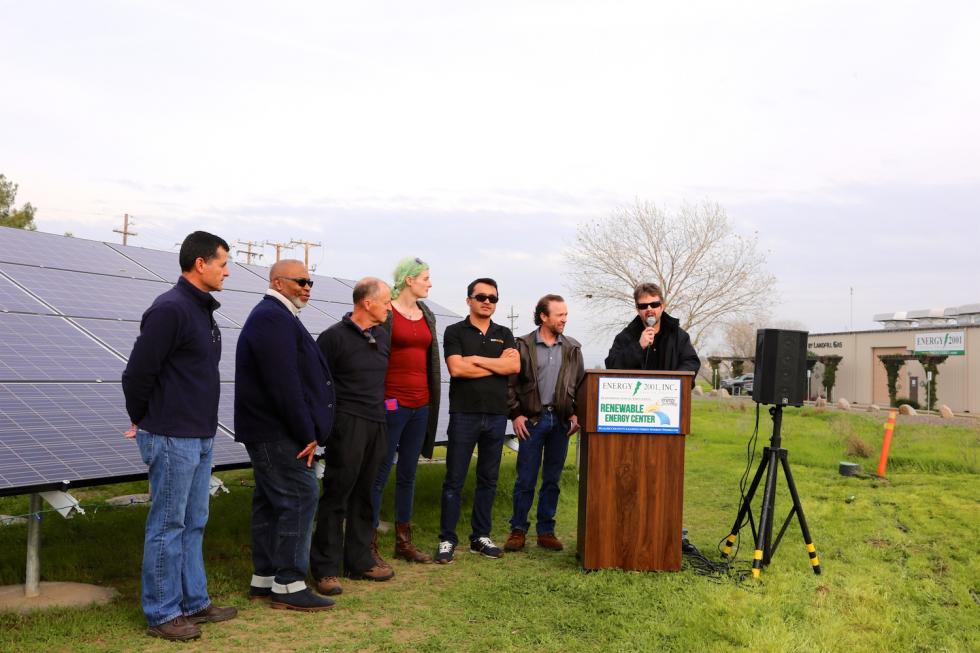 Student Leina Combs, 28, served four years in the Army and held down a series of jobs before enrolling in Sierra College's Energy Technology Program. "I've always been interested in energy in general but I find electricity fascinating and I've been really interested in renewable energy and being as environmentally sustainable as possible over the last few years," she says. "This class was just perfect for what I want to study."
Fellow student Kevin Lewis, 53, found the program to be a good fit for his career-change ambitions. "I've been bill processor all the way up to a business analyst," Lewis says. "With the changes in the healthcare market, I automated myself out of a job. So I was looking for something that was going to be close to that skill set but also have some longevity. I ended up deciding I was going to get into solar."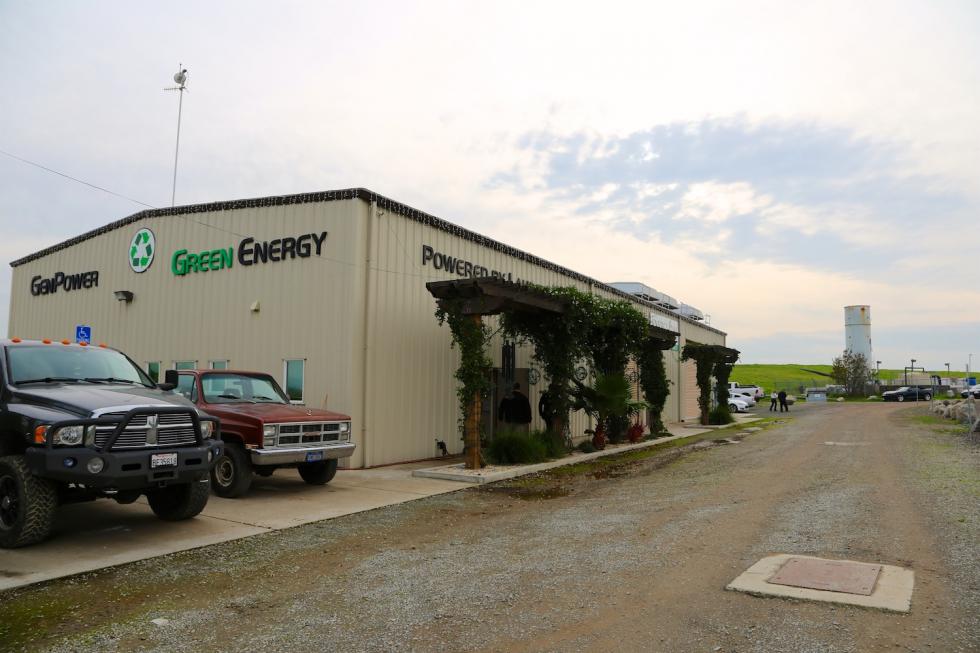 Combs and Lewis will continue to work with Geiger, who not only heads up the Sierra College energy technology program but also serves as CEO of Rocklin-based Four Phase Energy. The firm has hired both former students to work on a major installation project in Grass Valley.
"I want to be a solar [designer] in the long run," Lewis says. "But installing is kind of a way to pay your dues and understand the foundation of the entire business."