UCLA researchers predict that California's economy will get hit harder by the coronavirus than most U.S. states. However, the Greater Sacramento Economic Council is already leading the local recovery effort.
The coronavirus pandemic continues to wreak havoc on the world economy, with UCLA researchers predicting last month that California will get hit harder than most U.S. states, largely due to severe impacts to the tourism and transportation industries. However, the Greater Sacramento Economic Council, a group dedicated to developing "inclusive economic growth" across the six-county region, is already leading the local recovery effort.
Comstock's spoke to GSEC President and CEO Barry Broome about the future of the regional economy.
What is GSEC doing to help local businesses affected by COVID-19?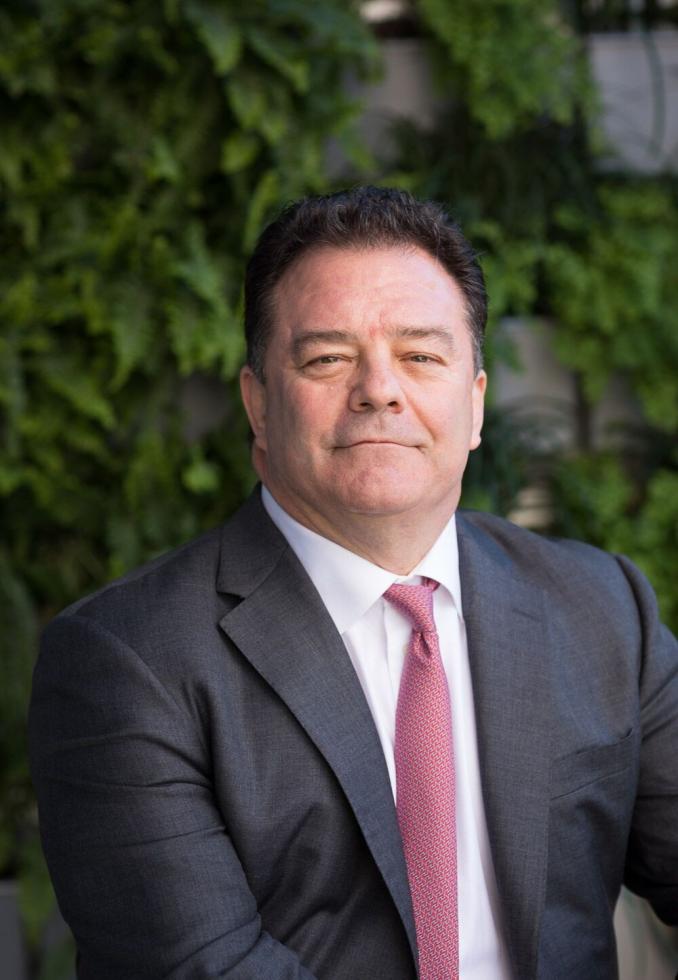 Our job is probably more recovery. On the small business side, we've helped the Asian Chamber of Commerce and the Sacramento (Metro) Chamber of Commerce with fundraising to help build portal capacity on the website so that people can go in and get support. We have been working with fintech companies in the region to help improve an outward-facing online model in between banks and small businesses. A lot of these businesses do not know how to fill out the paperwork. Banks are doing 12 months of work every five days right now. You have a third of the small business economy applying for the loans. It's an incredible need for virtual communication, quick online digital communication, and a quick coaching and information exchange.
What is happening with existing projects like Aggie Square and the California Mobility Center?
All of our projects are moving forward, some as robust as always, some will move a little slower. We had about $6 billion worth of capital investment in the pipeline to construct in the urban region. (Major League Soccer) is still a go (with the stadium at The Railyards expected to open in 2022), and Aggie Square is still expecting to break ground this year (near the UC Davis Medical Center in Sacramento). These projects were important before, and now they're critical because what happens in the next three to six months is going to drive what happens to the recovery. The things we've been working on have been designed to give the community an economy for the future, not chase the old economy. Sac State anchors the mobility center along with Los Rios (Community College District). UC Davis anchors Aggie Square. Those institutions are going to be hit for a while, but they're going to be resilient. Our institutions that are resilient are the backbone of our economy, and those resilient institutions are moving our economy into the future.
How does the interactive SizeUp tool on the GSEC website work?
Most of us that work in this field have deep statistical backgrounds. This SizeUp tool on our website allows someone to come in and model their company a little bit. What should you be doing with advertising? What should you be doing with new products? What should you be doing about competition? What should your pricing be coming out of this? What are you going to do with your business when … the stay order is lifted? It's teaching us how to work in a more granular way with digital applications.
How can the greater Sacramento economy make a quick recovery?
We're going to have to act against our intuitions. Our intuitions are to be careful, be cautious, hunker down, wait for a better day, and that's not the right strategy. We did that in 2008, and the better day didn't come until 2014. We have contacted Sacramento officials and have asked them to continue to move the transportation tax forward in November as originally planned. (The development of) 5G is going to be a bread and butter infrastructure need as a community. In 2001, the greater Sacramento region led everybody in recovery in the west; 2008, we were the last. In seven years, we went from leading the recovery to being the last. If you look at what's happened since 2000, other states and other communities have been working harder to get better at growing their economy, and our state has gotten less skilled at it. In the last 20 years, the state has chosen to disarm itself from the competition for jobs.
What can state leaders do to make California a more attractive place for businesses to invest?
We've done all the amazing, courageous things on the pandemic. I hope that there's enough courage among California leaders to finally admit that some of this regulatory oversight has just been excessive, and it's been harmful. (Assembly Bill) 5 is not a good law, and PAGA (the Private Attorney Generals Act) is a horrible law, and repealing those kinds of laws now is going to be an important part of the recovery. The only thing you can do is reposition your current behaviors into better behaviors, and to lift the burden off the backs of businesses. We have to get very serious about this economy, and patronage groups and special interest groups, they have to get frozen out of the decision making. We need to make these decisions around evidence, just like we did with the coronavirus.
–
Stay up to date on the effects of the coronavirus on people and business in the Capital Region: Subscribe to the Comstock's newsletter today.