The demolition now underway at the east end of Downtown Plaza, the site of the new Kings Arena, is a sidewalk superintendent's dream.
Now, thanks to a new webcam at the offices of Downey Brand LLP, you can get an even better view, in real-time, as scurrying hard-hatted workers dodge the parade of debris-hauling big rigs, jackhammer cranes and cement trucks.
And look, there, in the background. See the two-tone brick structure at about 10 o'clock next the the Pagoda building? That's us here at Comstock's. See us waving from the window?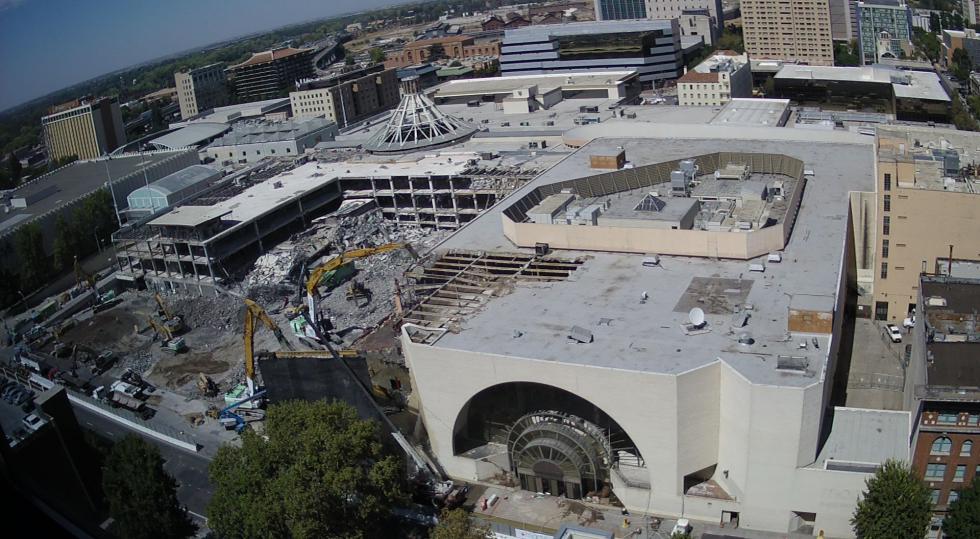 Sick of missing out? Sign up for our weekly newsletter highlighting our most popular content!
Help us keep progress of the downtown arena by sharing your photos on Facebook and Twitter. Like the friendly neighbors to site that we are, Comstock's will feature your photos of the construction
Already embraced by business and city leaders as a catalyst that will ultimately launch a regional renaissance, Sacramento's long sought and hotly debated entertainment and sports complex is finally taking shape.