Fred Palmer, who handles sponsorships for Sacramento Pride, recalls the festival's 33-year journey from a gathering in McKinley Park to a larger event in Southside Park in Sacramento, finally making "a big, big leap" in 2010 to Capitol Mall, where about 13,000 people are expected to gather this year.
Sacramento Pride 2017 Festival

When:

11 a.m. to 5 p.m., Saturday, June 3; parade begins at 11 a.m. at 3rd and N streets, marching toward the Capitol

Where:

Capitol Mall between 3rd and 7th streets

Cost:

$10 per person, with children 10 and under free

Info:

www.sacramentopride.org
"For me personally, Pride has always been something that I feel in my soul of my being. I get to be me," says Palmer, who is also the publisher of Outword, a semi-monthly magazine targeting the LGBT community in Northern California. "In my early days of Pride, I was scared because I didn't think there were that many people like me. But soon I realized, 'Wow, I fit in.' Now, I get to walk around and feel empowered, to see old friends. It's like a homecoming."
Palmer describes the daylong event as family-friendly, drawing people from a roughly a 90-mile radius of Sacramento. Sponsors of the festival and parade include Blue Shield of California, Comstock's magazine (Editor in Chief Allison Joy serves on the board of the Sacramento LGBT Center) and about 50 other local and national companies. Festival exhibitors also reflect the businesses, nonprofits, religious and political organizations that support the LGBT community.
For example, VSP Global has been a Pride sponsor four times since 2011. The global eye care and eyewear company, headquartered in Rancho Cordova, will participate again this year with a festival booth along Capitol Mall.
"Knowing your employer has a core belief — that diversity and inclusion are not just a topic of discussion, but are ingrained in the fabric of the corporate culture — speaks volumes," says Tyler Riedel, co-chair of VSP Global's LGBTA Business Resource Group.
This year's festival will feature Glee singer Alex Newell, a dance pavilion, kid's zone, food trucks and 200 exhibitors. Also on the music lineup are Flock of Seagirls, City of Trees Brass Band and Sacramento Gay Men's Chorus. Longtime LGBT advocate Tina Reynolds, president of Uptown Studios, has been selected as community grand marshal, and City Councilman Steve Hansen will serve as grand marshal of the parade.
Proceeds from Pride benefit the Sacramento LGBT Center, a nonprofit organization that serves about 500 clients a week, mostly from the lesbian, gay, bisexual and transgender community. Programs include the Q Spot youth drop-in center, a free weekly legal clinic, transgender support services, programs for HIV-positive men, discussion groups and other activities.
"We are here for the entire community," says Executive Director David Heitstuman. "Our community engagement activities are so important because most people don't know the breadth of work we do."
In addition to raising awareness through Pride, the center also educates the community in other, smaller ways. Community Engagement Coordinator Claire Buckley had only been on the job for seven weeks on April 29, when she literally engaged the community with the center's first public tour. Buckley and other staffers shared personal stories that illuminated the center's three main program areas: health and wellness, advocacy and community building.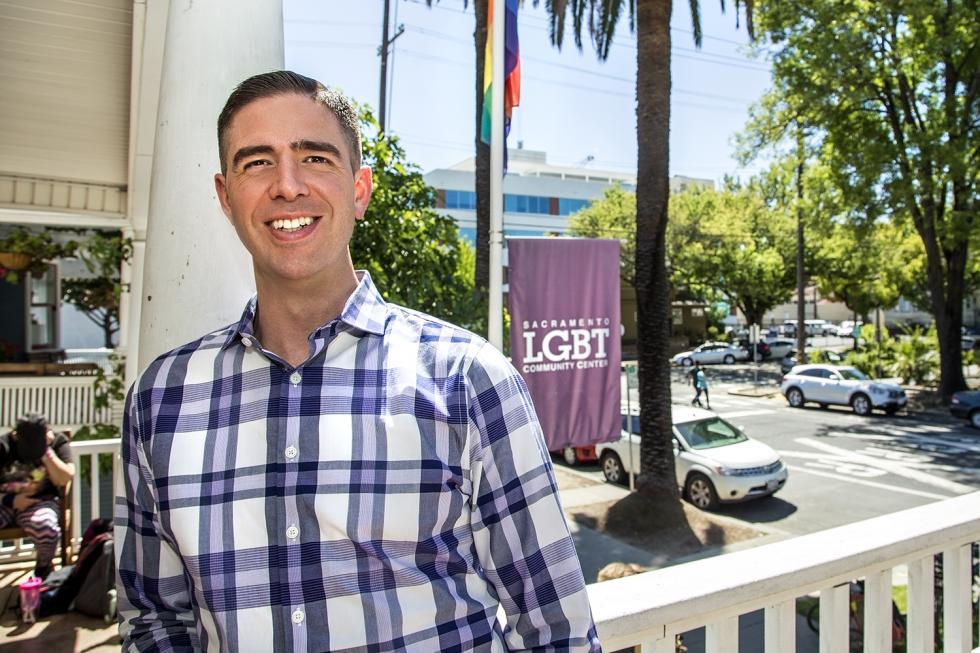 "I was a client here 10 years ago and got the help I needed to make my transition," says Buckley, a transgender woman. "I lost my white male privilege — and, believe me, it exists."
Public tours are set to continue on the first Thursday, second Tuesday and last Saturday of each month, led by the Center's board members.
"We are lucky for a city our size to have an LGBT center," Palmer says. "A lot of other cities don't have that, and they look to us as the state capital to take the lead."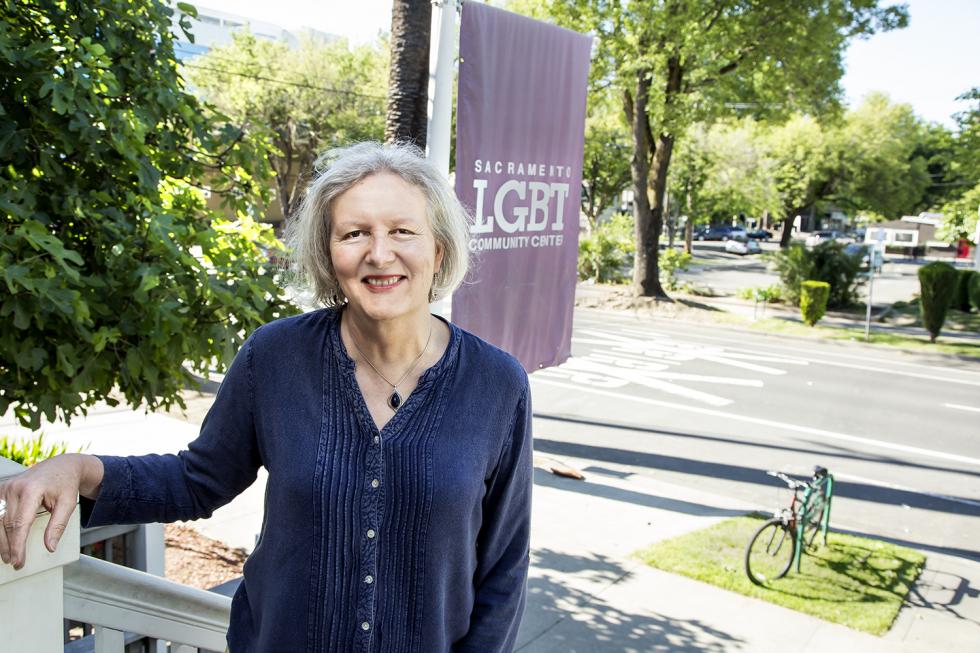 While the nonprofit is actively involved in community outreach, its largest event — the "largest celebration of diversity in our region," Heitstuman says — is Sacramento Pride. Organizers expect the national political climate to be reflected in this year's festival. Of nearly 150 U.S. cities planning Pride festivals this year, many are incorporating political marches or demonstrations, including a 9 a.m. rally and 10 a.m. march on June 3 in Sacramento.
"There is an energy that rolls around politics and LGBT pride," Palmer says. "We're all fighting for equal rights, for human rights. But this year, there are things on the table that we never thought would be on the the table. Now's the time we need to be strong and aware of what we already have and what we could lose."
Many political and social issues have a disproportionate impact on the LGBT community, including homeless youth, high unemployment among transgender individuals and lack of support for the elderly.
"For the last couple of decades, we've been telling youth, 'Come out. It's safe.' And they have," Heitstuman says. "We will likely see the number of LGBT people increase, and that's expected to translate into increased need for our services."