In 2016, during the early days of Birdies Slippers, the two-person company based in San Francisco worked with a small public-relations firm to identify their ideal brand ambassador for what they hoped would become the go-to slippers for women seeking comfort and fashion. Their selection: Meghan Markle.
Pre-duchess, but an elegant and budding style icon nothelessess, the actress — at the time, a series regular on USA's Suits — was known for sharing her classic brand of style on her Instagram and lifestyle blog.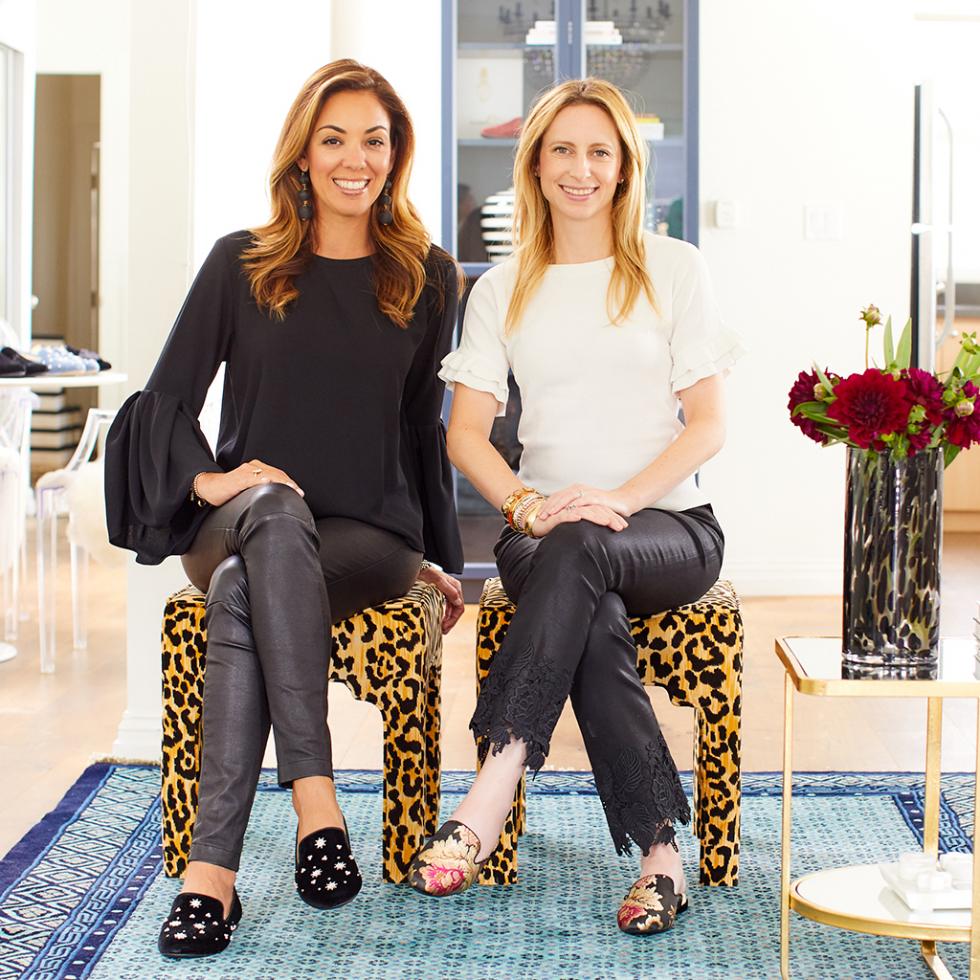 "We initially identified her because she has a very simple and classic style, but quite beautiful and feminine," says Marisa Sharkey, the Sacramento-based cofounder and president of Birdies. She adds that Markel's feminist and philanthropic sensibility contributed to her appeal as an ideal influencer.
The Birdies team sent Markel a pair, and what followed is every business-owner's dream. The influencer started to wear them frequently, posting photos in the slippers on her Instagram and blog, giving the brand visibility and traction among its target demographic — an admittedly broad 25-75 age range who value both style and comfort. The duchess can still be seen wearing them occasionally, most recently on a royal tour to New Zealand in October 2018. "Women really loved her as a influence," Sharkey says. "It's just been really incredible and, of course, it's been very helpful for our brand."
Influencer marketing continues to play a prominent role in the brand's Instagram strategy, as they partner with veteran fashion influencers like Brooklyn Blonde and Collage Vintage, who style the slippers on their own Instagram channels. "Influencer marketing is a great solution to get branded content that resonates with the audience," says Brandon Brown of Grin, a Sacramento-based influencer marketing software company. "Besides great creative, you have a built-in audience that has affinity for the creative."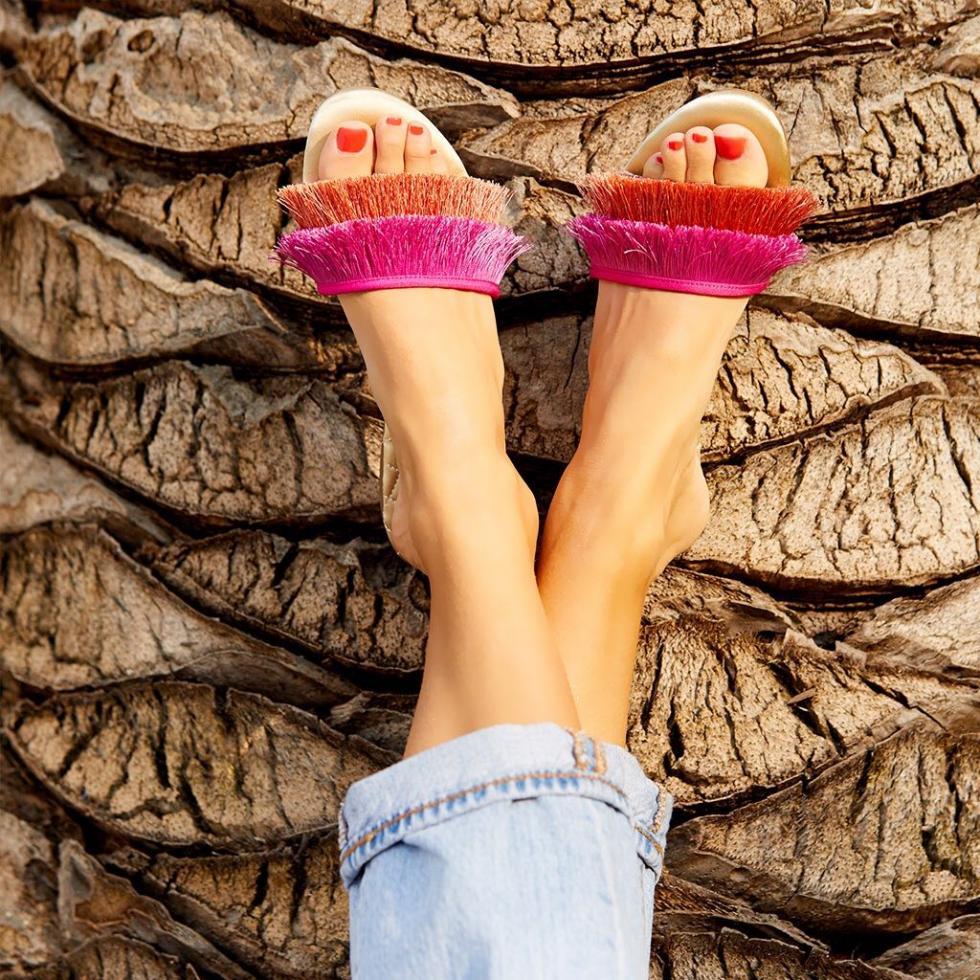 Birdies leverages the influencer space as a means of reaching its goal to become a full-on lifestyle brand. To do so, brands must tell their unique story. Paramount to Birdies' storytelling is the concept of home and its power to unite. "We love to bring friends and family together and entertain in a casual way," Sharkey says. "When you're together in real life, it fosters something you can't necessarily get online. It's nice to find influencers to tell that story as well, to their own audiences and to help build Birdies in that way."
The awareness built up from the Markel effect and visibility on social media turned into real demand. By the end of last year, Birdies had a waitlist of 30,000 customers.
Sharkey and co-founder Bianca Gates founded Birdies to serve a need they saw in their own lives. The pair, who met in New York through their husbands, shared busy lifestyles and a love of entertaining. Gates texted Sharkey four years ago with a two-word idea — "fashionable slippers" — that would spur a momentous career shift. Sharkey, a corporate strategist who had just moved to Sacramento from Manhattan, immediately recognized a need.
It was a dilemma she herself had faced when hosting parties and get-togethers at home: "Am I supposed to wear the fuzzy slippers I have? I certainly don't want to wear my heels around my own house. I just want something that's comfortable but also looks great."
So Sharkey and Gates designed their first slipper: "The Starling" (originally "The Blackbird"), is a feminine take on the classic smoking slipper, with a luxe, fashion-forward aesthetic and memory foam cushion for support. Many designs have followed the original — from smoking slippers to slides — all with varying tassels, patterns and poufs.
With the domicile becoming more of a public space for fashion-conscious women, elevated leisure wear is becoming a staple of both the closet and marketplace. Sacramento-based stylist Gabriel Diaz says the slipper's silhouette also taps into the current street-style trend of slides or loafers and, "The details are almost like art. The embroidery, in person, is magical."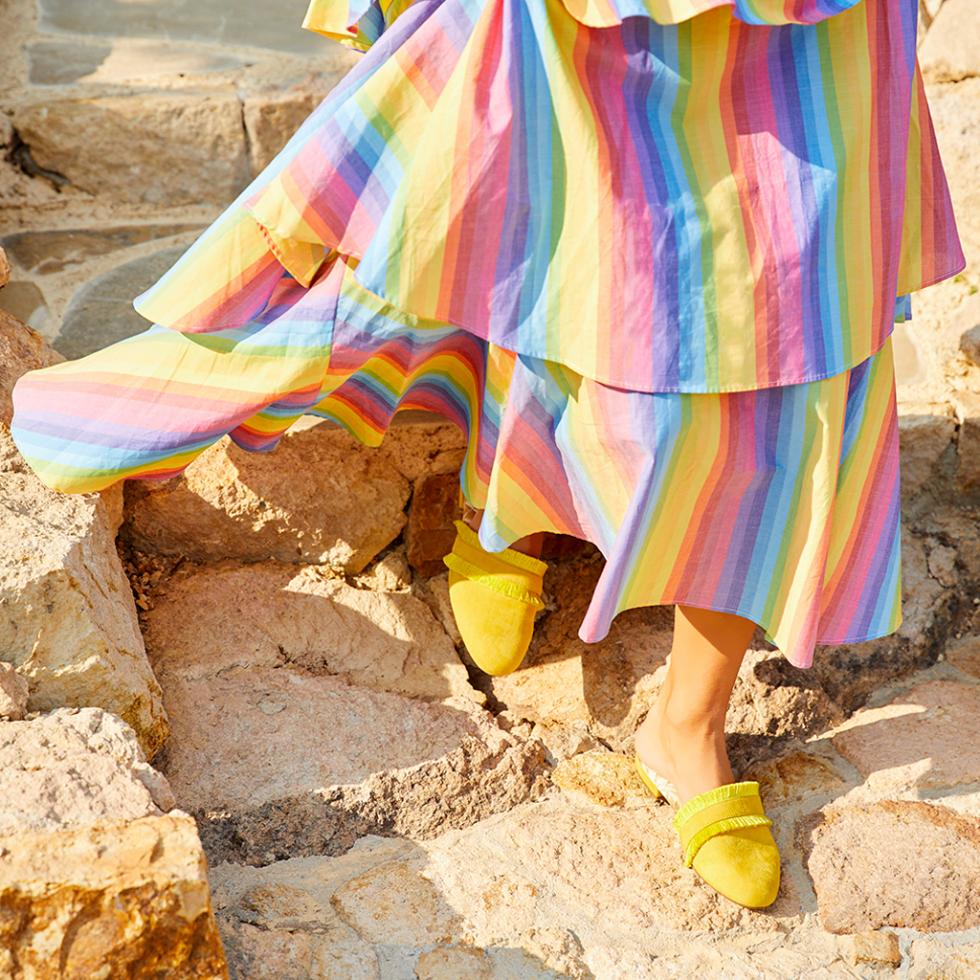 Birdies' hinges on a direct-to-consumer model in which customer feedback, via surveys and social media channels, is vital. The team learned from their consumers that women were wearing the slippers outside just as much as they were around the house.
"Having that direct [consumer] relationship is critical to us," Sharkey says. "The feedback we got consistently was, 'I feel like I'm secretly wearing a slipper wherever I go, whether that's on an airplane or going to Starbucks or going to work.'" The consumer behavior and feedback led the Birdies team to make a few adjustments to the sole and stitching, making them sturdier and therefore errand-appropriate. "That versatility is really important to us," Sharkey says, "so we made some product tweaks to make them more durable for outside."
Customers can currently purchase the slippers, which range from $95 to $140, online and at the new Birdies shop in San Francisco's Pacific Heights neighborhood. (The slippers are manufactured in China.) The store is designed to resemble a home, inviting customers to kick off their heels and slip on a pair of slippers. Additionally, the brand kicked off a partnership with Nordstrom last holiday season, where they will continue to be sold online and in stores. Previously only available through the Birdies website, securing the luxury retailer as a stockist offers the brand more accessibility to their target market. Sales were up 400 percent in 2018, compared to the previous year, and the brand is on track to reach five-times year-over-year growth in 2019, according to a Birdies' press release.
Also late last year, Birdies joined The Urban Hive coworking community in Sacramento, (the company's homebase and headquarters will remain in San Francisco). "I built up a little team here," Sharkey says. While she mainly works out of the San Francisco office, she works out of The Urban Hive when she's in Sacramento, alongside a few employees who assist with customer experience.
The company announced in January that it had received $8 million in Series A funding to help fill those orders and to expand its retail operations. The latest round brings the startup's total funding to $10 million, according to a company press release. "Now we are certainly in a position to get ahead of [the inventory] and make sure all of the women who would love a pair of Birdies can get one," Sharkey says. "That's the top priority for us."