In the early 2000s, Mariah Lichtenstern was an undergrad studying the rhetoric of narrative and image at UC Berkeley and starting a boutique production company in the Bay Area. That was when Napster was disrupting the music industry in a way that would leave it forever changed. Lichtenstern believed technology could likewise disrupt the movie business, but in a different way — creating a platform that would democratize funding and distribution to open doors for more diverse perspectives. Back then, digital distribution was still in its infancy.
Now, her idea has grown more timely than ever. Based in Sacramento, Lichtenstern launched Cineshares as a web platform to help independent filmmakers find investors, production teams and audiences, and distribute their projects. In addition, the company helps identify target markets, organize production schedules, budgets, packaging and legal protocols.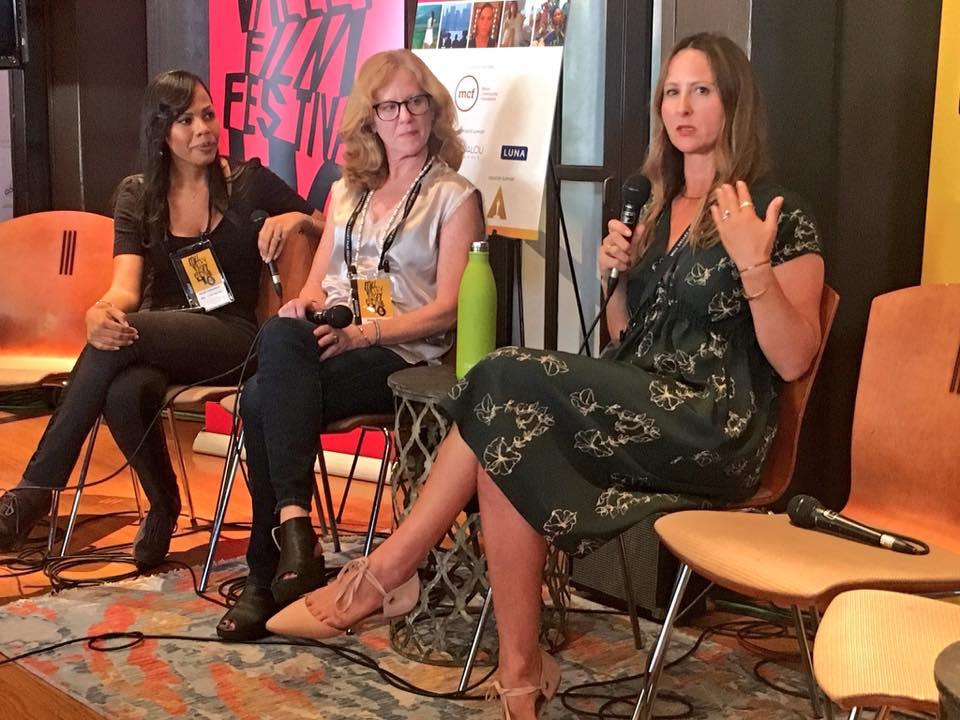 "For filmmakers, there's a whole process of making a film that requires special knowledge," Lichtenstern says. "We wanted to create a platform so they can focus on their art, and we'd help them with the business and supply chain, connecting the dots."
Since 2014, Lichtenstern has bootstrapped the business herself. She gained momentum after graduating from the Founder Institute Silicon Valley in 2015, and going through Impact Venture Capital's "Entrepreneurs Showcase" and the Sacramento Kings Capitalize Competition.
"As a young company, they learned a number of lessons," says Aaron Anderson, a principal at Impact Venture Capital. "Namely, they found that filmmakers, like many startup founders, need a lot of support understanding their business model and financing. Most can't go into production without capital, so Cineshares is now looking to also build a dedicated film fund to complement their distribution platform."
The current platform allows underrepresented groups to get their movies to the broader public. "Fundamentally, they're trying to democratize film production," Anderson adds. Part of the reason Lichtenstern launched this particular business is because she understands how hard it is for aspiring filmmakers to gain support for their projects, particularly if they lack a prestigious university pedigree or strong financial backing.
"We're trying to create more opportunities for people who may not have the socioeconomic background to raise a couple hundred thousand from friends and family before securing angel investment," she says.
Of course, the challenges extend beyond money.
"It's a difficult world obviously for any founder," Lichtenstern says. "Most companies fail. As a woman and a person of color, it's even more difficult."
One of her current projects, Victoria Island is a romantic-comedy about an African-American woman working in London's fashion industry, who gets assigned to a project on Victoria Island in Nigeria. Another project (by Lichtenstern's husband, Sonny Walebowa) is Adventures in Vangoland, an animated feature about an aspiring young American writer who gets lost while on safari in Botswana.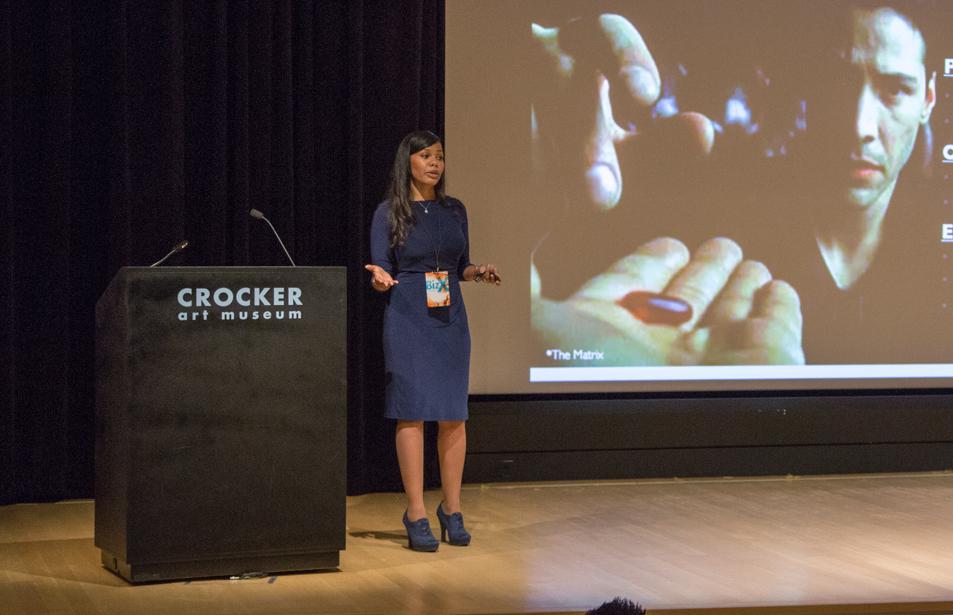 With technology changing the way we consume media, Cineshares accepts submissions in various formats including features, documentaries, web series, shorts and VR. Lichtenstern is most interested in projects with budgets under $5 million. Ideally, projects submitted already have a director or producer, but that's not a requirement.
"What we're designed to do is fill the gaps," she says.
Another project-in-progress is an film loosely based on the life of its director, Victor "Divine" Lombard. Lichtenstern met him during an event for Black Enterprise. After she heard his story — a winding path from crack dealing to rap music to becoming a strategist in the tech world — she thought it would make a great film. Lombard had never written a script before, but Lichtenstern had connections.
"She was so intrigued that, without having a screenplay done, she took me on and found a screenwriter to help me tell my story," Lombard says. "I've never seen a platform like this."
This was a special case for Lombard, but this drive to uplift others is central to Lichtenstern's mission. She compares Nero's "hero's journey" in The Matrix, a film she says had a fundamental impact on her eventual business, to the challenges and uncertainties entrepreneurs face when launching a business.
"We can develop the knowledge and skills to help us face those challenges, but ultimately, our state of mind and belief system is what sets us apart and enables us to withstand the impossible odds — and perhaps even rise up from what looks like certain death," Lichtenstern says. "Only then can we 'return with the elixir' that allows others to benefit from our journey."
Do you know an entrepreneur who has what it takes? Recommend their company for our "Startup of the Month" here.
For almost a decade, David Sypnieski has been working in the ag-tech space, focusing on the production and processing levels of California's food system. Six years ago, he noticed a major hole in the supply chain: Food companies and growers didn't have solid, easy-to-access data to help them evolve with the times.
And…
Small businesses are more at risk for fraud — here's the how and why; Stockton to pilot universal basic income program; a vision for Sacramento's River District; and upcoming changes to California's labor code that you need to know.