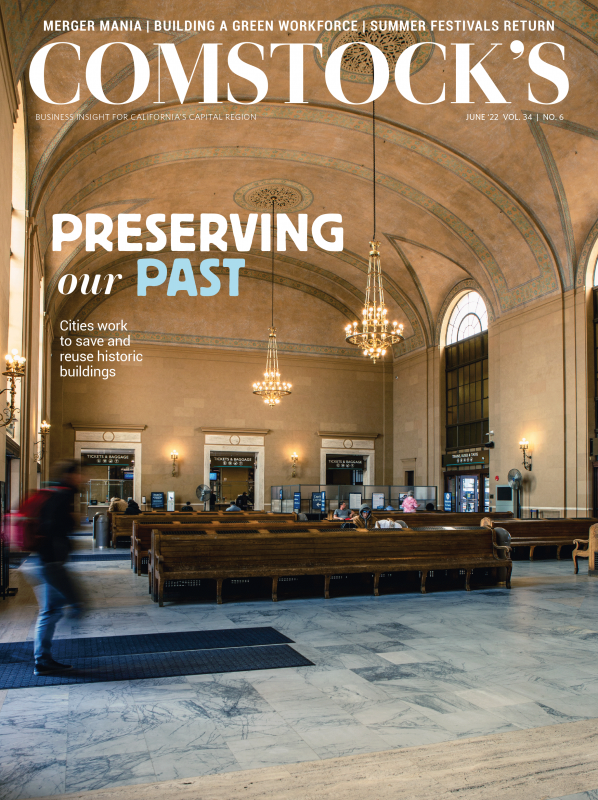 This story is part of our June 2022 print issue. To subscribe, click here.
In a global pandemic, when touching anything or anybody poses a health risk, Sherry Chang expected a boom in hands-free technology.
"When the pandemic first hit, we were asking, why aren't we seeing Microsoft Kinect at every corner?" Chang says, referring to the line of motion sensing input devices. "Why don't we have this at ATMs?"
As co-founder and CEO of Neural Lab, Chang realized touchless technology wasn't going to make itself. The revelation came two years ago while she cared for her immunocompromised father-in-law. Chang and her co-founder and spouse, Oliver Chen, had the background from working at Intel for years. It was a matter of developing the right application.
Based in El Dorado Hills, Neural Lab has developed a touchless user interface that uses a basic webcam to turn hand and body motions into commands for any input device, including keyboards, mice, touchscreens, games and TV controllers (see teaser video). According to Chang, Neural Lab is solving the "last-mile problem," a common phrase that describes the final leg of connectivity between telecommunications networks or delivery services to customers.
But there are still issues to work out. The algorithm needs to be smooth, not jittery, so hands can operate with pinpoint precision. Self-driving cars, Chang notes, must address similar technical aspects to account for height, lighting conditions and skin tones on the road.
"The challenge is making the experience good," Chang says. "There are lots of little details. … It is not as good as a mouse or touch screen yet, but much better than existing solutions."
The potential was enough to draw financial support from Jonah Midanik, managing director and chief operating officer for Forum Ventures, which has offices in San Francisco. Midanik remembers this technology from gaming and how the Kinect had a lot of buzz, but lacked some functionality to appeal broadly. With Neural Lab, he sees the technology of the future coming to life.
"When we think about the future of computers, we think about voice and hand gestures," he says. "Voice is already here, but nobody's figured out gestures."
The first time he met Chang and Chen, he says, their demo blew him away. "I was like, 'Take my money,'" he says. Hearing about the use cases convinced him even more, especially when it comes to medical possibilities.
The first target market is the health care industry, Chang says, where this technology would be useful in sterilized environments such as operating rooms. Neural Lab plans to bring touchless to this sector via a medical device manufacturer. The product doesn't require FDA approval, so Neural Lab has already moved forward, launching pilots for surgeons. In the medical field, the device isn't the basic plug-and-play solution it would be for other customers ordering fast food or airplane tickets. Doctors would require training and need to refine the user interface since the stakes are higher.
Demand is also strong for touchless in gaming systems and kiosks, Chang adds. To date, the startup has raised $775,000 and won second place in the 2022 Kings Capitalize Pitch Competition. Currently in its seed round, Chang hopes to raise between $3 to $5 million by the fall.
"We can make technology more inclusive," Chang says. "By eliminating that learning curve barrier, we can make the computer understand and adapt to you. If we're successful, kids and grandkids won't know what a mouse is. It'll go the way of the rotary phone."
–
Stay up to date on business in the Capital Region: Subscribe to the Comstock's newsletter today.