As a seventh grader at Arden Middle School, Zack Juhasz built a lightweight bridge. Made of balsa wood, it weighed only 3.88 grams, but was strong enough to support 14 kilograms. For his creation, he won a gold medal in the bridge-building competition at the Science Olympiad. That was 2007.
As a junior at Mira Loma High School, Juhasz built a solar power system. It was just a research project then. He had no plans to prototype or build a business, but after he entered the model in a science fair, SMUD approached him with a $10,000 grant to develop the system further. That was 2011.
Now, with his science fair days behind him, Juhasz is showcasing his work on the world's stage. He's a systems engineer and co-founder of Tenkiv, a Sacramento sustainable energy startup that develops scalable solar power systems. The device, called Tenkiv Nexus, was designed to be a cost-effective, clean energy machine that could solve various environmental issues. But the team realized it would be chaotic to jump into everything at once, so they decided three years ago to start with water purification.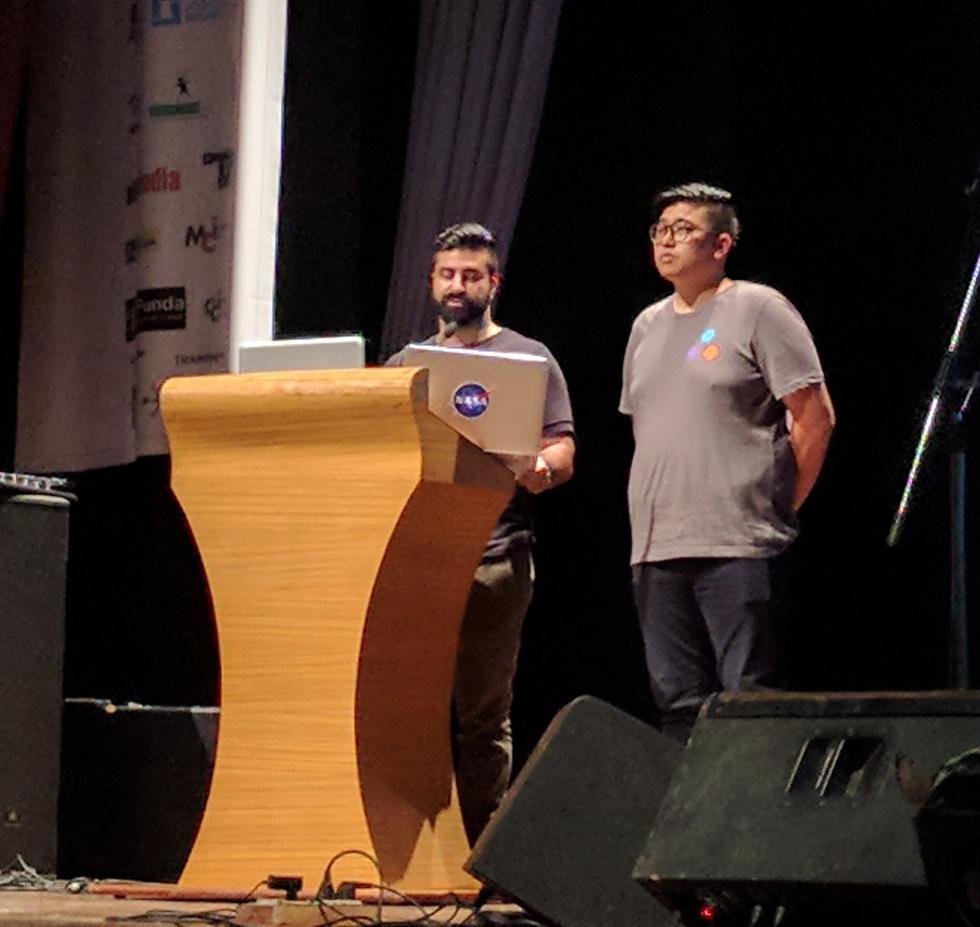 Around the world, 2.1 billion people lack safe drinking water at home, and more than twice as many don't have safe sanitation, according to a 2017 report by WHO and UNICEF. But current water purification methods require costly resources and investment in infrastructure, says Arya Rashid, who handles marketing and outreach for Tenkiv.
The Tenkiv Nexus uses solar power to purify water two different ways. A distillation module evaporates and recondenses the water. The much more efficient sanitation module heats the water to 100 degrees Celsius for a few minutes, which kills 99.9 percent of the biological contaminants.
The device has been through five iterations in the past four years, but the core concept is a highly refined version of the ideas Juhasz was working with in high school. What he didn't learn, however, was how to launch a company.
"My background being completely technical, I had no business experience whatsoever," he says.
Tenkiv started out looking to raise about $5 million, which would have had to be combined with grants to fully fund the next stage. Part of this next stage included a pilot manufacturing facility. But it proved to be a massive challenge to secure government funding for early to mid-stage R&D at a national, state or regional level, Juhasz says. Tenkiv also reached out to private investors, but the millions needed for the facility was far more than first round funding could offer.
"Seed money isn't going to get us close," Rashid says.
To help raise funds, Tenkiv ran two successful Kickstarter campaigns, one for the system's data and control board (called the Tekdaqc) and the other for the water sanitation system.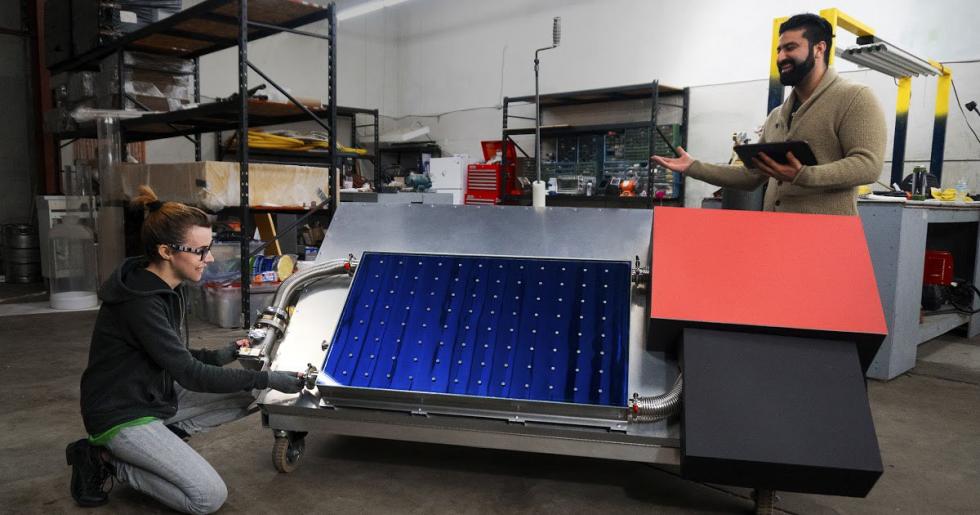 Tenkiv also went through several incubators and accelerators for development support, including the Sacramento-based Impact Venture Capital, which invests in early stage IT startups. Pat Bumpus, who handles Impact Venture's marketing, praised the Tenkiv team for its innovation.
"The product is so flexible, not only for desalination purposes, but also heating purposes or general electricity needs," Bumpus says. "Not only are they going to blow the commercial market out of the water, but they're out there to do good in the world."
Last year, Tenkiv's work caught the attention of international non-governmental organizations. One in particular was the Afghan Development Association, a nonprofit organization based in Afghanistan that wants 30 Tenkiv systems. Tenkiv plans to deliver the first batch of systems in February 2018.
Instead of seeking venture capital, Tenkiv decided to move forward with a licensing deal with a large company, which will pay Tenkiv to use its technology for fields other than water. Also, plans for the manufacturing facility are just about finalized. Due to lack of access to funding in the region, they will not be building it in California. It will be in Porto, Portugal if all goes according to plan, but Juhasz is planning to keep part of startup operations in his hometown of Sacramento.
Now, a decade after winning his first major science competition, Juhasz realizes his focus may be the same as it was when he was a kid, but these days he operates differently.
"Back then, I wasn't 3D modeling or running simulations," he says. "It's almost embarrassing to say, but it felt like I had creative intuition for concepts that could work. Now I quantify everything and have a specific process."
Do you know an entrepreneur who has what it takes? Recommend their company for our "Startup of the Month" here.