When Paul Boulware stepped away from his job running a Yolo County nonprofit and opted for self employment, he signed up for a coworking space. But it wasn't just any coworking space.
Since January, Boulware has been one of five farmers renting space at the Center for Land-Based Learning's new 30-acre Woodland farm. In exchange for approximately $750 annually to rent land and infrastructure, plus another $50 to $100 each month for various other expenses like water, Boulware has his own half-acre farm where he grows lettuce, carrots, beets, radishes, tomatoes, zucchini and all sorts of different greens.
While Boulware, his wife Caitlin and their two young children are largely living off savings at the moment, there's hope for the future too. "Crop plan projections would show that I can make a small living off half an acre," Boulware says. "The way I have it planted and the crops that I've chosen allow me to do somewhere in the range of $75,000 a year worth of (gross) sales."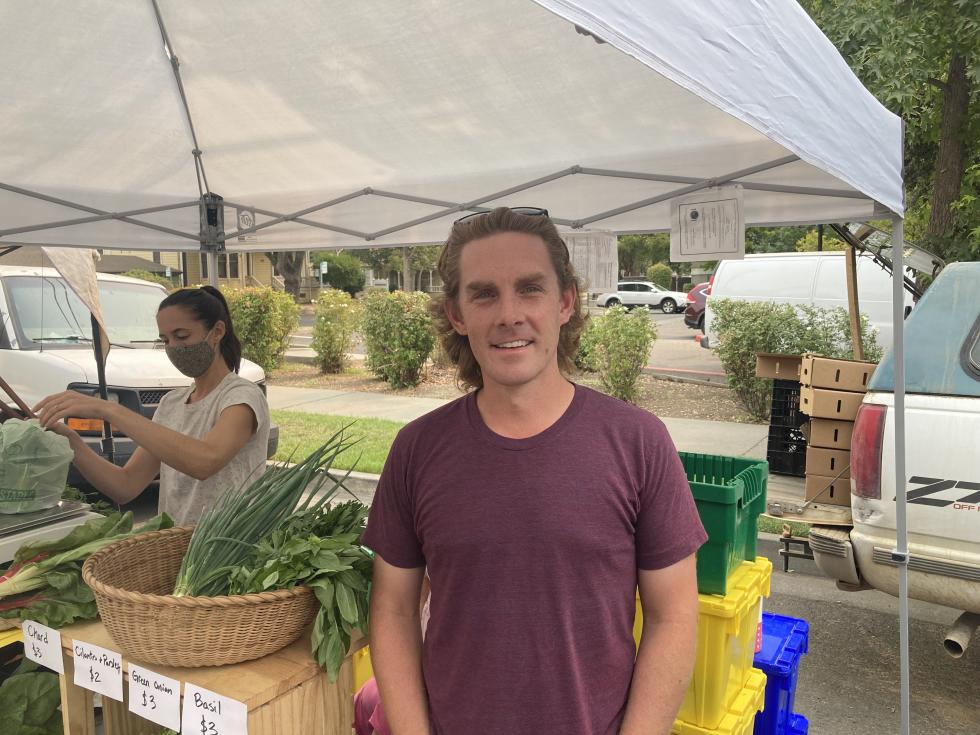 He's the sort of person the farm was created to help, as it gives an avenue to young farmers who might not have the resources to purchase several hundred acres to start. The project is part of the center's broader work to make agriculture more available to underserved populations.
Boulware arrived at the center months after it moved into its Woodland location in May 2020. The center, whose efforts have been covered in Comstock's before ("West Sacramento Clears Path for Urban Farmers"), had been based near Winters for the preceding 19 years.
"We had run out of room, for one thing," says Mary Kimball, chief executive officer for the center. "We had a wonderful little 1924 Craftsman house that we were using as (an) office when we first moved in in 2001 and up until about five years ago was fine in terms of space. But we've been growing a great deal … and so we just literally ran out of space in terms for our staff."
So the center relocated to "a beautiful, historic Yolo County farm that has been around since the 1870s," Kimball says, where it built a new, 5,400-square-foot, statewide headquarters. The ranch also provides space for the incubator program that Boulware is a part of. Participants in the program can sublease as many as five acres, get technical assistance and use infrastructure such as a wash-and-pack facility and cold storage for vegetables.
In addition, there's some assistance with labor. Twenty students from Grant Union and Luther Burbank high schools in Sacramento have been doing paid internships this summer at the center through Mayor Darrell Steinberg's "Thousand Strong" program.
Boulware says eight Grant students intern for him twice a week, helping get beds ready for planting and assisting with transplant seeding, washing and packing. "Basically, they just jump in, in the normal rhythm of my week," Boulware says.
The center also runs five urban farms in West Sacramento, work it began seven years ago. This summer, it started the West Sacramento Mobile Farmers Market, which takes produce from farms and has sold it this summer to the public at a low cost at a senior housing facility and park in that city.
Kimball is realistic about what the new farmers can do through the center's Woodland ranch. "They're really testing right now," Kimball says. "They're just getting going."
But Boulware already sees value in the company of other farmers. "The center really has created a community of farmers, I think, and that's a huge benefit to have that connection to the other farms to troubleshoot with, to figure out marketing opportunities, and just to learn from," he says. "The people have really made the center what it is."
–
Get all our web exclusives in your mailbox every week: Sign up for the Comstock's newsletter today!