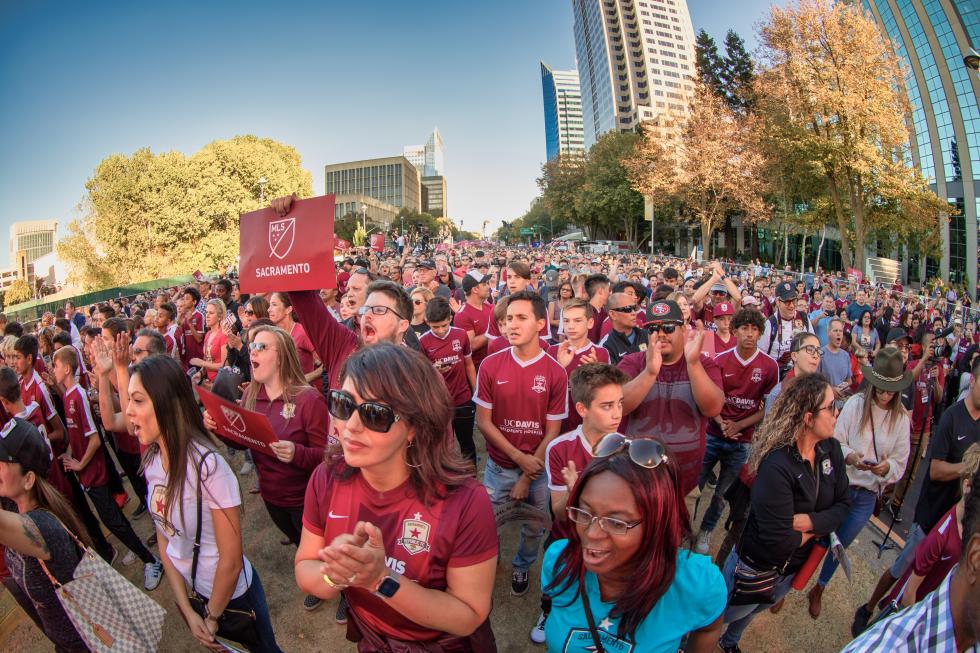 Work bustles at the site of a 340-unit mixed-use apartment complex near the corner of Railyards Boulevard and 7th Street in Sacramento. As a variety of subcontractors work at the site, where construction began in October and is slated for completion in March 2023, likely the first completed building in The Railyards.
Project superintendent Jerry Spain of Brown Construction doesn't flinch when asked if he's nervous after the news broke late Feb. 26 that billionaire lead investor Ron Burkle had pulled out of the effort to bring a Major League Soccer franchise to Sacramento, throwing plans to build a stadium across the street from Spain's building into jeopardy. The answer: Not at all. "Two totally different things," Spain says. "One's about sports. The other is about (downtown) living."
While Burkle's two-year-effort to purchase a majority stake in Sacramento Republic FC and help transform it into an MLS franchise are done, work on Spain's building, a new Kaiser Permanente hospital and a Sacramento County courthouse continue at The Railyards, the largest urban infill development project west of the Mississippi River.
Kaiser Permanente said in a statement Monday evening that the company continues to believe the 7-to-10 year schedule it offered in 2015 for building its hospital "is a realistic timeframe." Meanwhile, a California Courts website notes that the new courthouse, on 2.4 acres near the intersection of H and 6th streets that broke ground in November 2020, is on schedule for a November 2023 completion.
Sacramento City Council member Jeff Harris, whose district includes The Railyards, remains excited, saying, "The Railyards is a huge opportunity for the city and for the developer and it will continue." (Project developer Denton Kelley is on Comstock's Editorial Advisory Board.)
Whether the development will ultimately include a soccer stadium remains to be seen. The reason for the departure of Burkle, whose company didn't respond to a request for comment, also remains somewhat unclear. Burkle had committed to purchasing a majority stake in Republic FC in 2019, appearing at a star-studded news conference in October of that year when MLS announced it was awarding an expansion franchise to Sacramento, as Comstock's previously reported ("Major League Soccer Comes to Sacramento").
MLS announced Feb. 26 "that due to issues related to the COVID-19 pandemic" Burkle had opted not to move forward. Sources told ESPN Burkle's reluctance had to do with money, with the stadium cost rising from $300 million to $400 million, infrastructure costs spiking from $27 million to $47 million, and a fundraising effort among project partners falling "roughly $60 million short."
Harris says he was disappointed by the news, but not that surprised. "I can't say that I hadn't anticipated that it might go that way," Harris says. "But it is frustrating that Burkle pulled out after reassuring us so many times that no, he's still in, he's still in, he just has to work out some issues, like that. I feel like we were led along a little bit and we went along with it because we believed in him."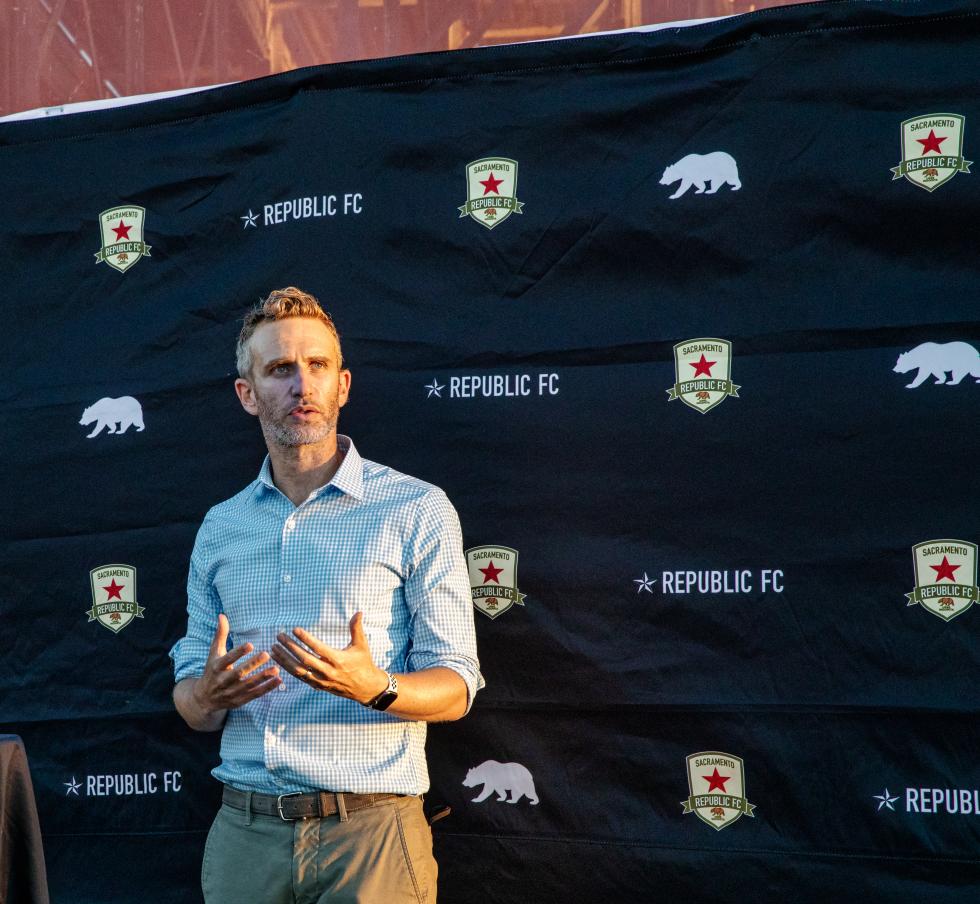 Still, while the city's MLS dreams were dealt a blow by the news and subsequent resignation of team president Ben Gumpert (who was replaced by General Manager Todd Dunivant), they don't appear dead. Republic FC Chairman and CEO Kevin Nagle, who didn't respond to a voicemail seeking comment, said via Twitter that his group would "move on and find that Whale who knows and loves Sacramento and our fans the way we do."
Sacramento Mayor Darrell Steinberg says that while he was disappointed to get the news, he bounced back and remains optimistic about finding an investor. "My phone is ringing off the hook, including five minutes ago, from a number of investors or representatives of investors who are very interested in this, in Major League Soccer in Sacramento," says Steinberg, who expects to speak with MLS Commissioner Don Garber in the next day or two.
Steinberg and Harris both tout the shovel-readiness of the roughly 42-acre parcel directly east of Railyards Boulevard and 7th Street that would include a stadium, with Harris saying its entitlements are still current. Steinberg says the city has done a lot of work on the project over the past two years. "There's one missing piece, and that missing piece is the lead investor," Steinberg says.
Some work clearly remains, with the land vacant and no recent grading work having been performed. But that doesn't faze Steinberg, who says, "The desire and the energy is there, and I believe we're going to bring Major League Soccer to Sacramento."
Regardless of what happens with professional soccer, Downtown Sacramento Partnership Executive Director Michael Ault is hopeful about the future of The Railyards. "MLS, would it have been a great amenity? Yes, and hopefully it gets back on track," Ault says. "But I think the opportunity for The Railyards development being additive to what we're seeing in the (downtown) core is a tremendous opportunity with or without MLS."
–
Get all our web exclusives in your mailbox every week: Sign up for the Comstock's newsletter today!