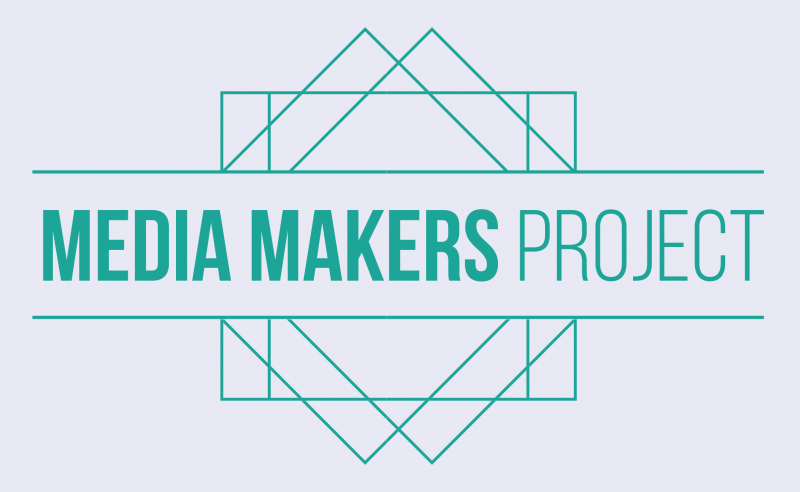 This story was written by a student journalist as part of our Media Makers Project. To learn more, click here.
Bikini tops made from inflatable vinyl chairs and chain harnesses made with floppy disks aren't items that department stores typically sell, but that doesn't mean they can't be fashionable. Rainey Schneider created these pieces for her clothing and accessories line, Based Brat, which is made from almost all reused materials. "If you can still do something with something, especially if you can make it artistic and cool looking, don't throw it away," she says.
For Schneider, reusing materials is a way of life. She grew up shopping for clothes at thrift stores and altering them to wear herself. When she started her upcycling fashion brand in 2015, she scoured secondhand shops, yard sales and giveaway piles to make her pieces from, and her use of unconventional materials results in one-of-a-kind items that she sells through her website.
Americans are throwing away their clothes at record levels. According to the Environmental Protection Agency, in 2017, 11.2 million tons of textiles were put into U.S. landfills compared to 1990, when it was 4.3 million tons. A 2018 report by Savers, a secondhand clothing store, said the average North American throws away 81 pounds of clothing annually. The combination of the carbon emission released through mass production and the waste of fabric creates negative environmental outcomes. According to the United Nations Economic Commission for Europe Information Unit press release in 2018, the fashion industry creates 10 percent of global carbon emissions and is responsible for producing about 20 percent of the world's waste water. In addition, plastic-based synthetic-fiber clothing, which is pervasive in fast fashion, contributes to ocean pollution and food-chain disruption by releasing nonbiodegradable microplastics when consumers launder the clothes.
Beyond the environmental impact, there is a direct human rights one as well. Many companies produce clothing in factories abroad to maximize profit by paying less for labor. According to an Oxfam 2019 report, nearly all garment workers in Bangladesh and Vietnam do not receive a living wage. These garments aren't usually made to endure years of use — some only about 10 wearings.
"I've noticed in the last 10 years, (clothing has) gotten exponentially cheaper," says Schneider. "It just looks really cheap, it is really cheap, and it's made by slave labor. So not only are you wearing cheap fabric that's putting toxic waste into the world by the way it's dyed and made, but it's also made by slave labor, and then also going to fall apart within a year, usually."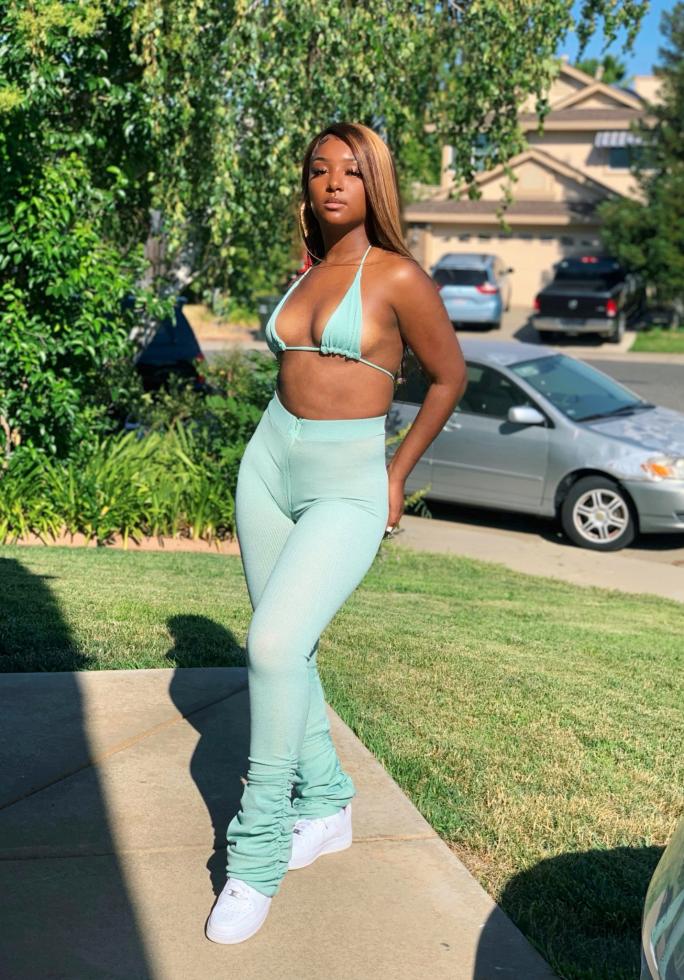 After reading an article about the amount of textiles dumped into landfills by the clothing industry — 253 tons daily in Hong Kong — Skylar Houze, a Sacramento native now based in the Bay Area, was inspired to reduce the amount of waste she creates with her The411 clothing and swimwear line. Houze, who learned how to sew after taking a class at Cal State East Bay and YouTube tutorials, buys fabric in small quantities from Discount Fabrics in Berkeley to ensure she doesn't overproduce and limits her waste. (She found fabric for her upcoming release in the fashion district in Los Angeles.) She says she is constantly looking for ways to make The411 more sustainable, and is now switching to compostable packaging.
Becky Routh, founder of Beckinis, a handmade sustainable swimwear line in the Sacramento area, also wanted to do as much as she could to make her brand eco-friendly. "All the clothes we wear are made out of finite resources, made by people," she says. "Especially with fast fashion, making so many things that you are going to wear one time and never … again … it's so many resources (wasted). It's the water, the carbon emission to get it to your house or to the store, the electricity it takes to make it. That happens every single time you buy a shirt. People forget it takes resources to make every single thing."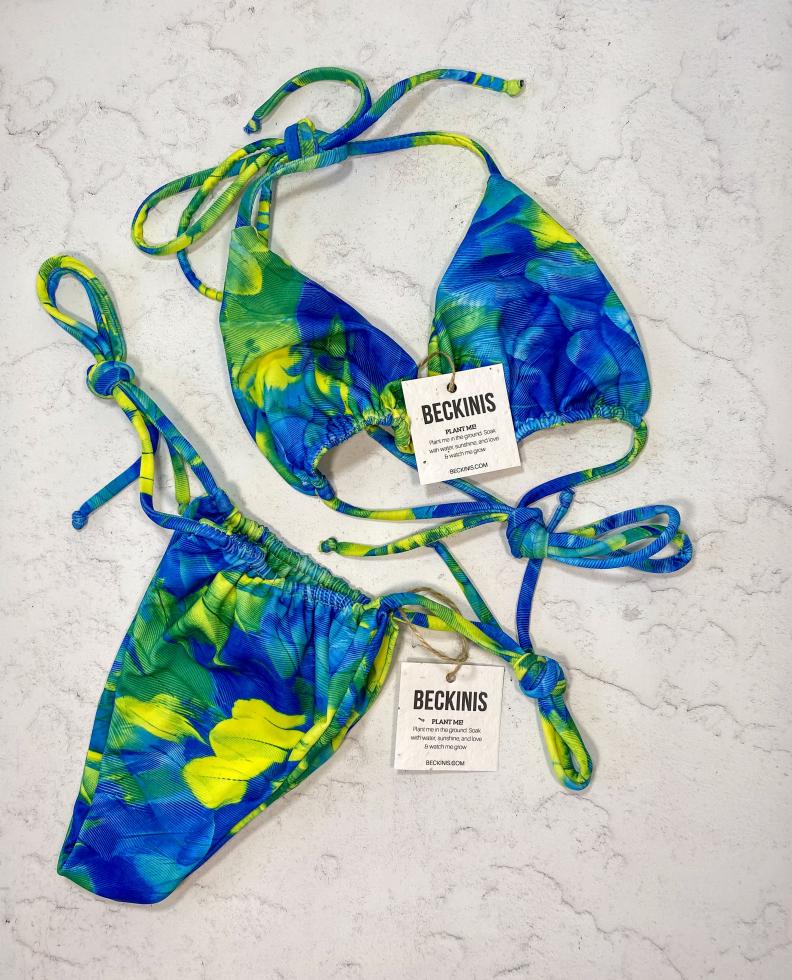 Routh learned how to sew in the summer of 2019 by watching YouTube tutorials and launched her swimwear company in February this year. Because she is concerned about wasting material, Routh creates a limited supply of suits to ensure she doesn't overproduce. Her latest collection, which consisted of six different styles in three different fabrics and 25 tops and 25 bottoms, sold out in 15 minutes on her website. The combination of the low stock of bikinis and posting photos of her suits on Instagram before they're available to purchase builds interest for consumers that helps increase sales.
Routh advertises on Instagram and sells her products on her website. She uses compostable packaging, and even the tags are compostable, embedded with wildflower seeds, so customers can plant them and grow flowers. She uses her fabric scraps to make scrunchies to occasionally add into orders as a surprise for customers. Routh focuses on making swimwear that is "timeless" and high quality, to help reduce the amount of suits a consumer purchases, thereby reducing potential waste. With the three R's — reduce, reuse, recycle — Routh says, "Everyone loves recycling and reusing, but no one really thinks about just reducing."
Though one of Schneider's goals is to have a storefront, she's wary about opening one in Sacramento because she's unsure if it would be profitable. Fashion boutiques selling sustainable fashion in Sacramento are scarce. According to Lacadia Johnson, owner of Cuffs Boutique, which has sold new and vintage clothing in Sacramento since 2004, the boutique carries only a few sustainable lines, although it is looking to have more in the future. Typically, Cuffs' stock retails under $100, while the more detailed and fashionable sustainable pieces are around $150. But The411 and Beckinis sell their pieces for $35-$45.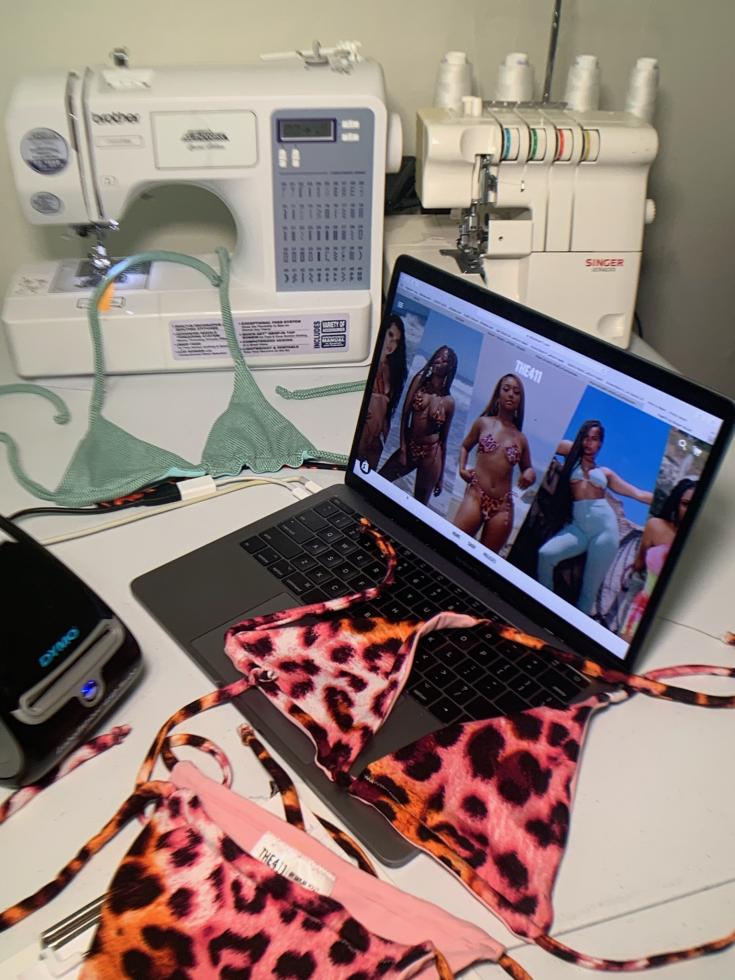 Routh tries to use recycled fabrics in her designs, though has a problem finding sustainable fabric stores in Sacramento. Because of that, Routh often sources material from retailers like Carvico, which sell recycled Italian nylon fabric, online at wholesalers like Solid Stone Fabrics, and EBI Fabrics for sustainable printed fabrics. Routh only uses fresh fabric if it's a print she loves and shops locally at Hi-Fashion Fabrics.
"If you want a way cooler wardrobe, you should shop locally or with small business online because all the work is so much more original," Houze says. "Fast-fashion brands just rip off of work from already existing designers and just find a cheaper way to make them and sell them. If you just want a cooler wardrobe — way flyer pieces, way more unique pieces in your closet — shopping small and shopping local is definitely the way to go."
—
Get all our Media Makers Project stories and more delivered to your inbox: Subscribe to the Comstock's newsletter today!