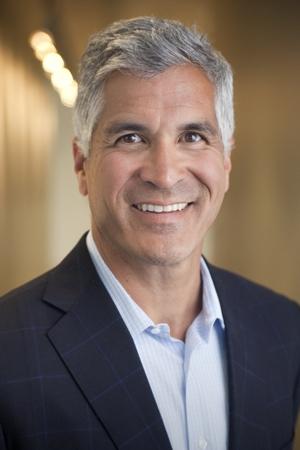 Jot Condie joined the California Restaurant Association in 1999 and was promoted to the position of president and chief executive officer May 17, 2004. Before this post, Condie served as the association's vice president of government affairs and public policy, where he was the restaurant industry's chief lobbyist and political strategist in California. In that role he built the CRA Political Action Committee into one of the largest small-business trade association PACs in the state and raised $18 million from the restaurant industry to fight Proposition 72 in 2004.
He serves as vice president of the California Tourism Commission, where he was recently appointed to the Dream Big Initiative task force to maintain California's competitiveness as a global travel destination. He also serves as a board member on the Collins College Board of Advisors. He is a past president of the Council of State Restaurant Associations and has served as a board director for the National Restaurant Association.
Before joining the CRA, Condie was a representative for the manufacturing industry, where he lobbied on behalf of California's Fortune 500 companies. He also served as the chief lobbyist for the Southern California Air Quality Alliance, a consortium of aerospace, manufacturing and high-tech companies.
A Sacramento resident, Condie lives with his wife, Kristen, and their four children: 4-year-old Gabriella, 11-year-old Halle and twin 20-year-olds Garrison and Jot.
Sacramento is driving the farm-to-fork movement nationwide. These efforts are led by small, local owners with community-minded restaurants. Our ability to grow this movement could be put at risk if the minimum wage is not approached in a thoughtful way.