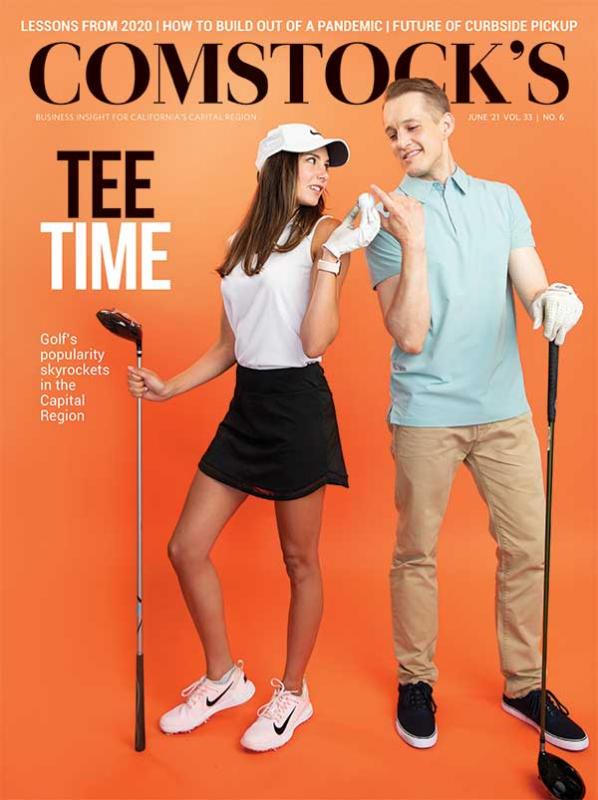 This story is part of our June 2021 issue. To subscribe, click here.
If you haven't heard of Sacramento's Frasinetti Winery, a family-owned-and-operated wine producer in the Sacramento Valley, don't blame yourself. You probably had other things on your mind for the past 124 years.
The winery is run by founder James Frasinetti's grandsons, Howard and Gary Frasinetti. Its location probably qualifies as a destination visit, rather than a drop-in one, even though it's in Sacramento County. But it's unlikely you'd just be meandering in this mostly industrial area just outside of Elk Grove, separated by railroad tracks from the Siemens Mobility factory where light rail trains get assembled and repaired. If you drive there from the central city, you pass through Florin, once a thriving agricultural town and now a census-designated place, then turn onto a dirt road named for the Frasinetti family.
While at first you may half expect Rod Serling, creator and host of "The Twilight Zone," to appear in the middle of this bleak stretch, it's only a half-mile before the oasis of the Frasinetti Winery looms into view. You steer into a courtyard of tall trees and a series of large, handsomely kept buildings that house a restaurant, a wood-paneled and fully stocked bar (this is one of the few wine-lover havens that also serve mixed drinks), a tasting room, and enough banquet facilities to accommodate several simultaneous events — including an outdoor expanse for weddings.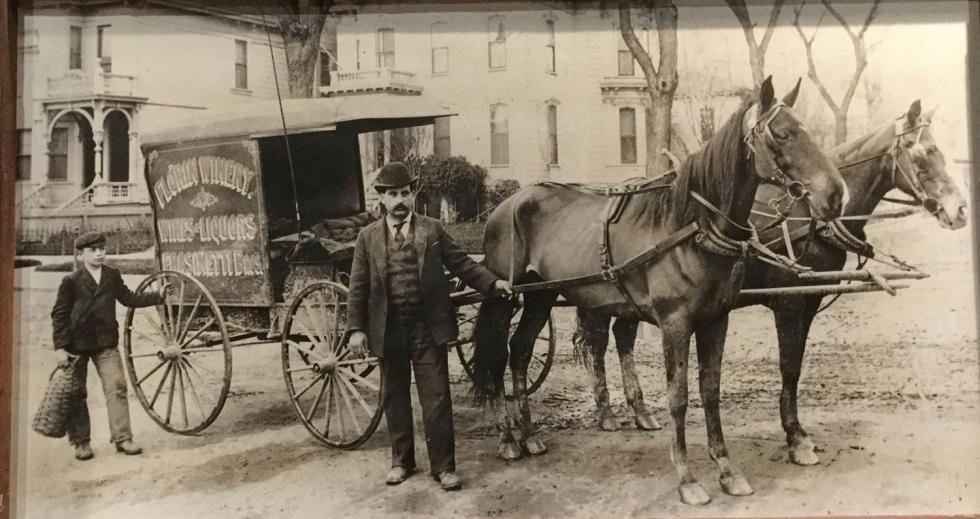 There's even a "secret room" to allow for surprise parties to remain just that until the last possible moment, when a member of the Frasinetti staff (or one of the Frasinetti brothers himself) separates two almost floor-to-ceiling wine racks to reveal they're actually sliding doors that lead into still another party room.
"Some think of this place as a kind of Winchester Mystery House," says Gary, who, at 74, is the kid brother of his partner Howard, who's 75. They've worked together for close to 50 years and appear to remain best friends. For siblings so close in age, they're unalike physically: Gary, a onetime U.S. Army drill instructor, is trim and around 5 feet, 10 inches tall, with a thick thatch of well-cropped charcoal hair. Howard is about 6 feet, 1 inch tall, bald and heavier, though also solidly built.
Their temperaments also offer an important distinction: Howard is a born marketer and host. Gary is, he admits, "the worrier," who keeps the books and occasionally has to "rein in Howard because he always has big ideas." To a visitor, their camaraderie and yin-yang dynamic seem to be, like the perfect wine meal, an excellent pairing.
Frasinetti Facts
1897:
James Frasinetti founded Frasinetti Winery
1985:
Restaurant opened
400:
Number of acres the winery operated at its peak
Third:
The generation that now runs the operation
Frasinetti Facts
1897:
James Frasinetti founded Frasinetti Winery
1985:
Restaurant opened
400:
Number of acres the winery operated at its peak
Third:
The generation that now runs the operation
James Frasinetti, the brothers' Italian immigrant grandfather, founded the winery at a time when horse-drawn wagons and the property's abutting railroad track allowed for shipping throughout California and the East Coast. As happened to many in wine and liquor-bottling enterprises during Prohibition, which lasted from 1920 to 1933, the Frasinettis had to close up shop until the family found the niche of producing altar wine for nearby churches and turning its 400 acres to farming of conventional crops. The winery still doesn't do retail sales: If you want the wine, you have to go to the tasting room to buy it.
During this interview, and strictly to assist this writer's research, Howard pours a small glass of one of those altar wines. It has the sweet lightness of a fine sherry. The tasting took place in the winery's tasting room, which is immaculate, as is every other inch of the nearly 6-acre facility, including the al fresco party area. At the time of this visit, the winery was shut down in response to the COVID-19 pandemic (it reopened April 15), but the brothers maintained the tasting room, poised to reopen on a moment's notice, and not only resurrect but enhance its lunch and dinner service with a newly purchased pizza oven. The menu includes grilled Niman Ranch pork chops; flat iron steaks; grilled halibut; chicken scaloppini; risotto; and, of special note, Grandma Rose's pot roast, whose recipe has been in the family since Grandma Rose was on the planet, in the kitchen, preparing it a century ago.
While the Frasinetti brothers aren't sanguine about enduring the yearlong shutdown of their business, they had a serious edge over similar businesses.
"We're 100 percent debt-free," Howard says.
"We paid off every loan long ago," Gary echoes. "That's how we've always tried to do things in our family." Howard and Gary bought the winery in 1973 from their dad and his two brothers, who were equal partners (James died at the age of 92 a few years earlier).
That pay-as-you-go ethic would likely live on if there were younger Frasinettis waiting to take over the winery. But Howard says neither of his children, who are 48 and 50 years old, have expressed a desire to go into the family business. Howard also has four grandchildren, ages 12-25 years old, who either aren't old enough or excited enough about carrying the torch.
"We're not actively seeking a buyer," says Howard, "but we're not exactly refusing to take calls, either." In fact, Ken Noack, of real estate firm Newmark, has had the listing on the property since 2018.
"It's a tough day-to-day business," says Gary, who has never married. The reason: "I couldn't find someone who'd entirely understand if she'd planned on my being home for dinner at 6 and then, at 5:45, a buyer walked into the winery and I needed to deal with that. And wanted to. So I guess you can say I've been wedded to this place all of these years."
–
Stay up to date on business in the Capital Region: Subscribe to the Comstock's newsletter today.